[CLOSED] Review: Missus, the Muslim-owned bakehouse with the cheesiest grilled cheese sandwiches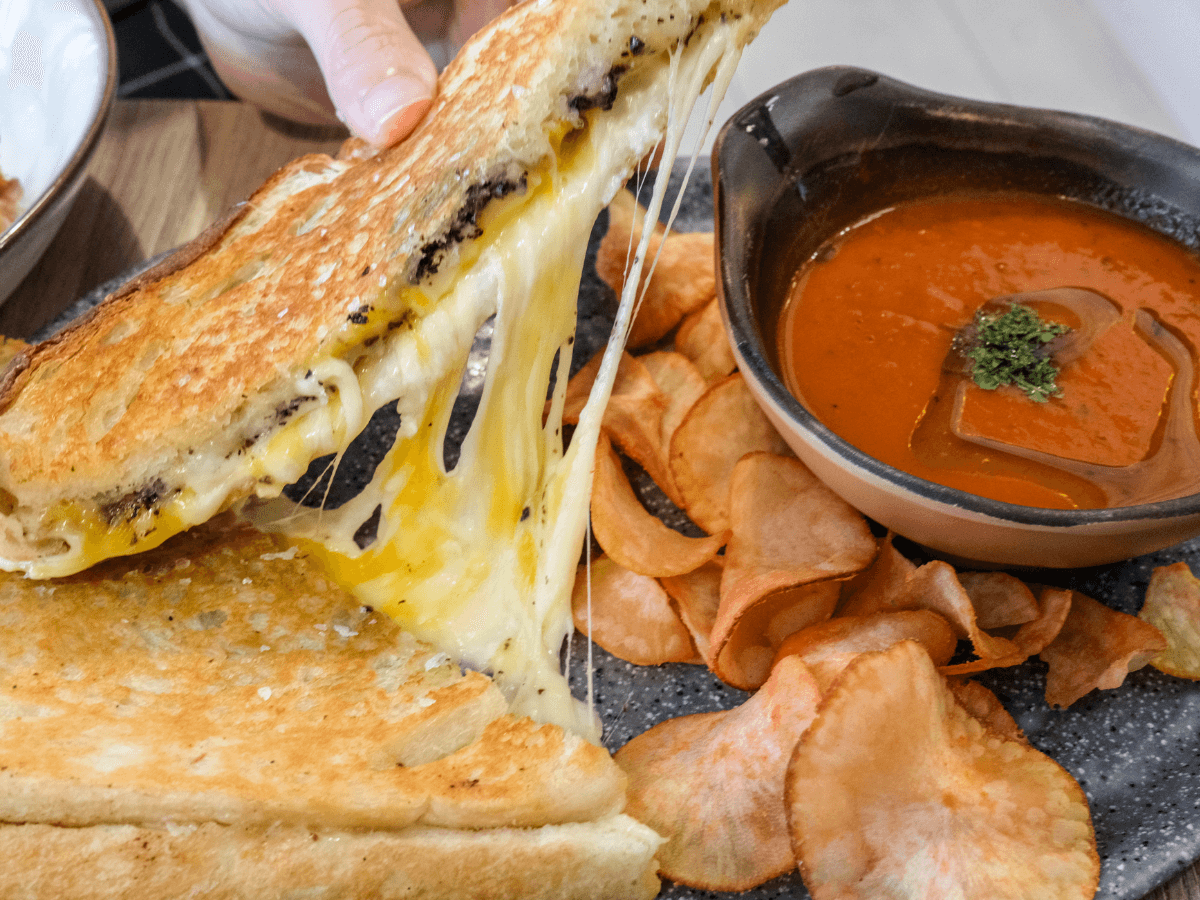 Missus is a cosy Muslim-owned cafe in Jalan Besar with a full-scale bakery next door
Master your cheese-pull technique with six grilled cheese creations, including one with truffle pate
The favourites here include the Slumdog Grillionaire and Baked Ketaifi Cheese
EDITOR'S NOTE: Missus closed on Dec 31, 2022.
There's a tantalising scene in the 2014 film Chef, where the main character, played by the incredible Jon Favreau, makes his son a grilled cheese sandwich for breakfast. He drizzles oil on a griddle, spreads it around with sliced brioche, then stacks on three types of cheese. 
After a few rounds of flipping, he sandwiches them together and plates the sizzling golden-brown bread and oozing cheese. The kid says "it's good", but I'm convinced he was served the best cheese toastie to exist in movie history.
You see, excellent grilled cheeses don't come around often in Singapore. Park Bench Deli on Amoy Street does a decent one with blue cheese and pickled onions, while Micro Bakery in Katong ups the ante with ricotta and raclette, but really, these are exceptions.
The backstory
Started by former actor and musician Syarif Ahmad and his wife Malaque Mahdaly, Missus joins a legion of cafes that opened on Hamilton Road this year, including La Levain, The Lunar Rabbit Boulangerie, and most recently, Brawn & Brains Coffee. 
While not officially halal-certified, it's worth noting that this is likely the only Muslim-owned cafe in the vicinity. 
The story is that the cafe comes inspired by the owners' travels around Australia, which might have influenced the hand-painted Victorian-style arch at the entrance and vintage furniture pieces strewn about the space.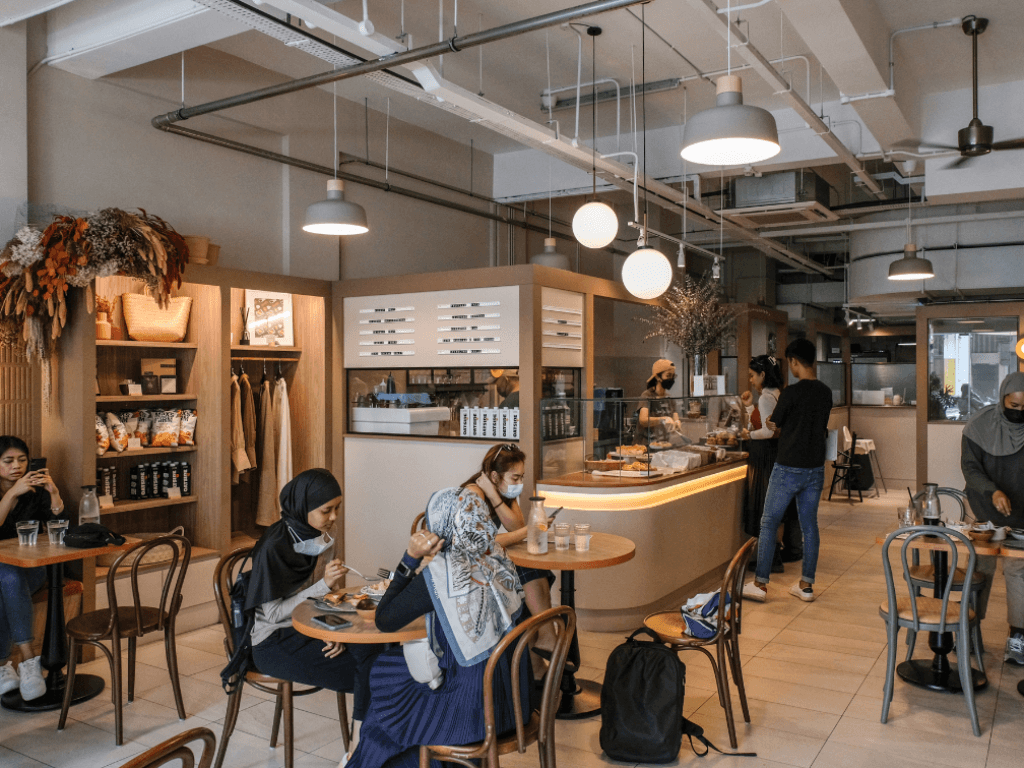 Our verdict

Cheese lover or otherwise, it's a go. The grilled cheese is undoubtedly the star here — peek at the cafe's Instagram page and you'll be greeted with food porn-esque videos to get you salivating. Grilled cheese aside, the all-day menu, desserts and daily bakes carry their own weight, too. 
The folks here have clearly put some thought into the execution of their dishes, which, combined with friendly service, a pretty ambience and fun pop songs, make a winning formula.
What it's good for
Missus offers six flavours of grilled cheese, and though it's arguably well within my skill set to finish everything, a prior health scare would claim that it's possible to have too much cheese. 
We zoomed in on the signatures, starting with the Missus Melt (S$17.90) — a fully loaded four-cheese blend with truffle pate. 
The allure of grilled cheese lies as much in its simplicity as the Instagrammable "cheese pull", and this hits the spot perfectly. Melted cheese oozes from the sides and crisps around the bread crusts, with a light truffle flavour coming through to cut past the richness. 
There's a side of roasted garlic tomato soup (a tad salty) as well as sweet-chilli tapioca chips (incredibly tasty) from Max's Farm, which you can also buy by the packet at S$2.90 a pop.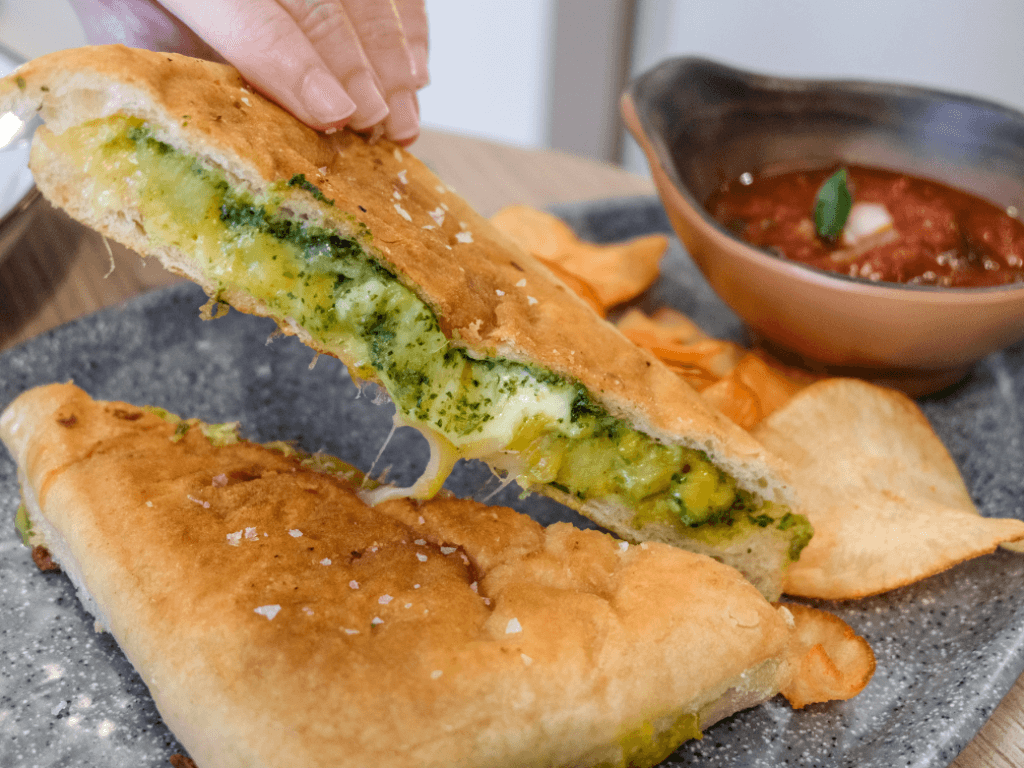 Have you ever had masala dosa? That wonderfully aromatic blend of spiced potatoes and coriander is cleverly combined in the Slumdog Grillionaire (S$19), which proves once again that potato and cheese make an invincible combination. 
The coriander pesto marries the two, and the tomato tamarind chutney on the side is especially thoughtful, adding sweetness, spice and a whole lot of acidity to complement the heaviness of the cheese.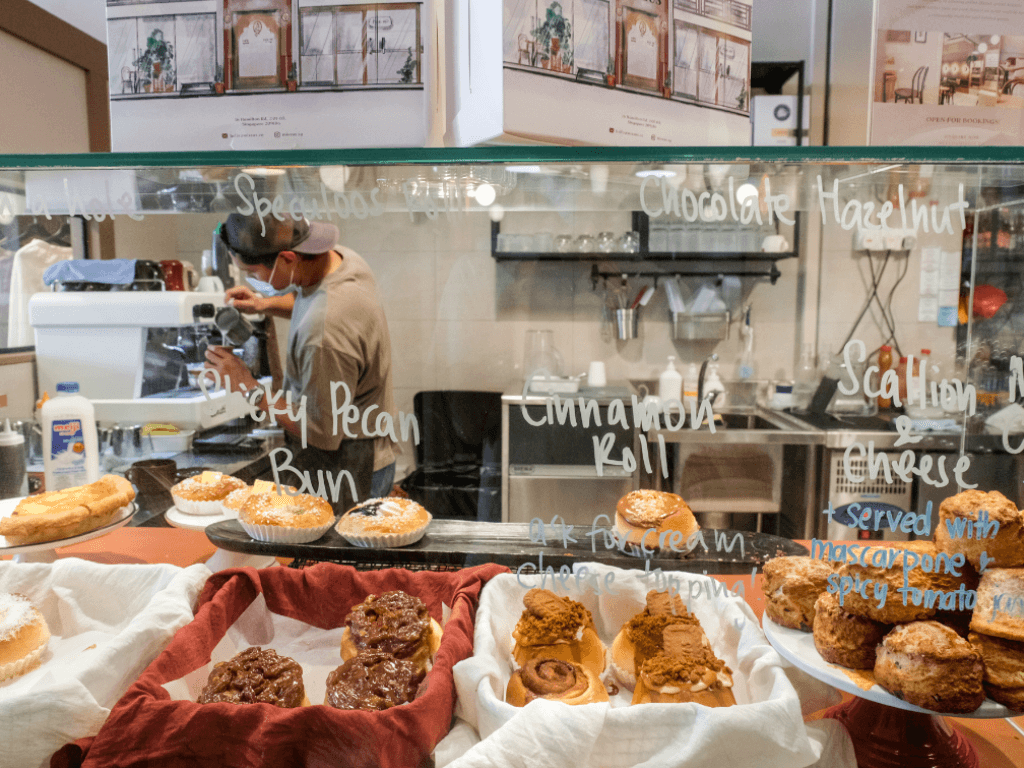 A selection of 12 to 15 bakes is on display each day, from sweet cheese rolls and cheese onion scones to potato leek focaccia and kaya butter coconut brioche. 
It'd be wise to head there early, as only a few options were left by mid-afternoon, leaving me with the sticky pecan bun (S$5.50). Not that I was complaining — the problem with them, loaded with melted brown sugar and pecans on top, is that they're irresistible. 
I imagine the rest of the bakes are just as good.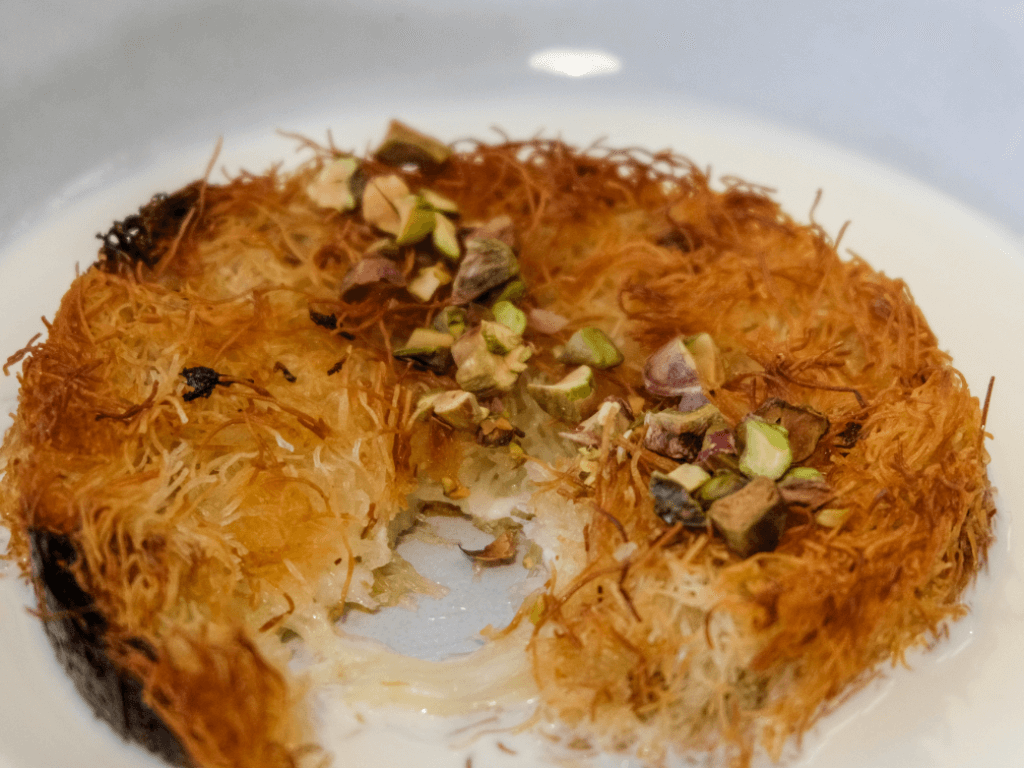 For dessert, we ordered what appeared to be the most interesting thing on the menu, the Baked Kataifi Cheese (S$14). 
Could the magnificence of a kataifi — that saccharine Greek sweet with a fine vermicelli-like pastry — really be replicated like this? The original syrup in its Mediterranean counterpart is replaced by an alluring rose-infused saffron cream, with the crispy pastry giving way to melted cheese in the middle.
My answer is a firm yes.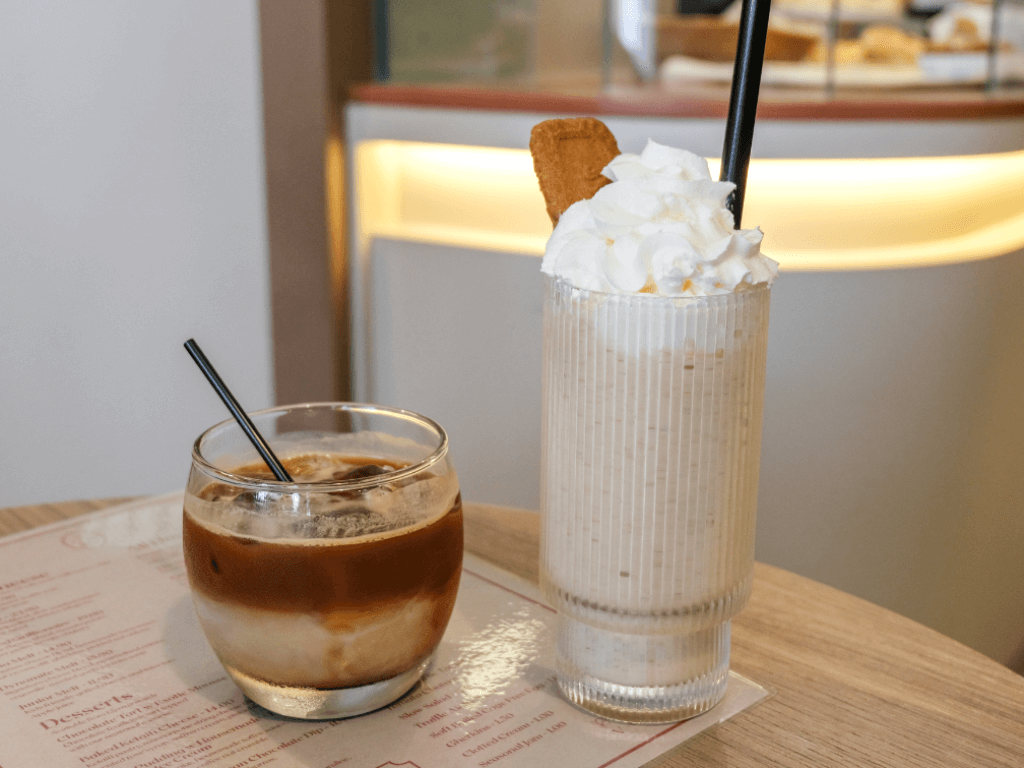 On the beverage front, you'll find specialty coffee brewed using beans roasted by State of Affairs, another Muslim-friendly cafe along Upper Thomson Road. There are also milkshakes and chocolate drinks. 
A generous double-shot Iced Oat White can be had for S$7, and I enjoyed the nutty fruitiness of the espresso paired with the sweetness of the milk (Oatside, of course). If you like milkshakes, the speculoos milkshake (S$10) had a nuanced sweetness that was more frothy and fragrant than overindulgent, with just the right amount of caramelised, gingerbread-y flavour dancing around the tongue. 
What it could improve on
If I had to be nitpicky, it'd be the French toast (S$14.90) from the all-day menu. 
The thick toast, while beautifully browned, could have been soaked in egg mixture a tad longer to get its eggy texture all the way through the middle. The housemade coffee caramel cream on the side doesn't do itself much favours either, lacking enough coffee flavour to keep the dish from tasting one-dimensional.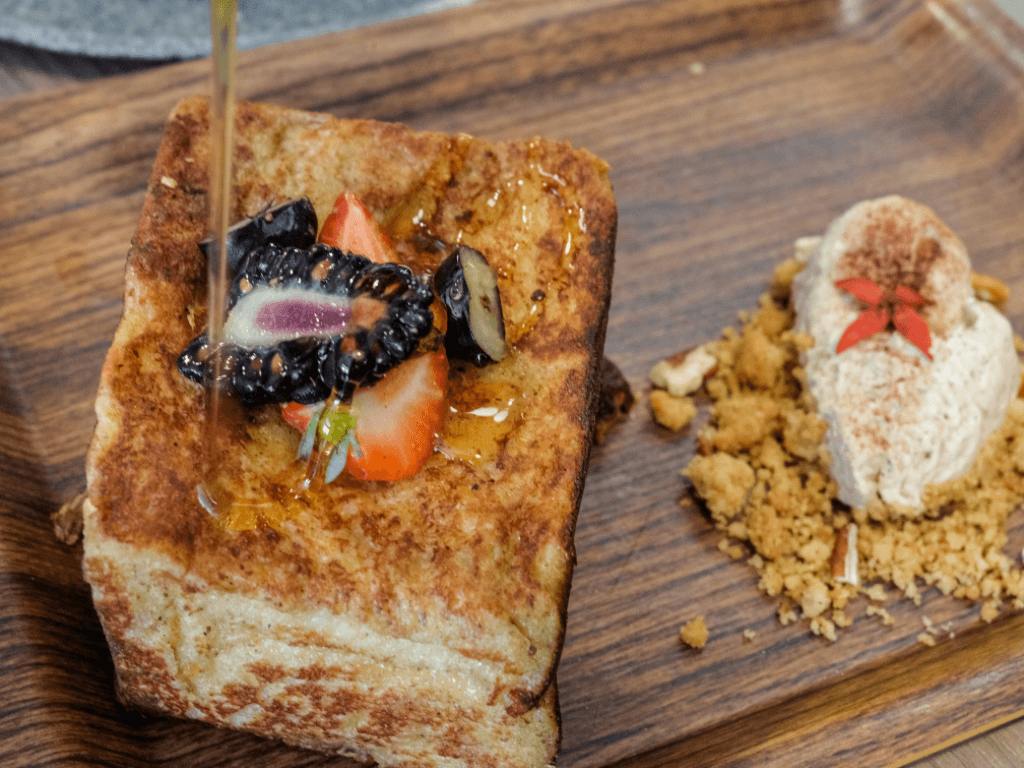 Still, with standout dishes where the effort and finesse can be felt, Missus is off to a promising start. As the saying probably goes, sometimes happiness is a well-made grilled cheese.
Our quick takes
Is it conducive to conversation? Missus can get noisy owing to the acoustics and it's difficult to have a conversation when it's crowded.
Is a reservation necessary? Walk-ins only!
How to get there? The cafe is conveniently located four minutes from Bendemeer MRT station. If you're driving, parking is available outside and at the Jalan Besar Sport Centre.
Things to note: 
The grilled cheese menu runs from 11am, while desserts are served only after 12pm.

Stay tuned to its Instagram page for the day's selection of bakes.
HungryGoWhere paid for its meal at this cafe for this review.
Missus is on the GrabFood delivery service. You can also book a ride there. 
16 Hamilton Road, 01-05
Open: Sunday and Monday, Wednesday and Thursday (10am to 8pm), Friday and Saturday (10am to 9pm)
16 Hamilton Road, 01-05
Open: Sunday and Monday, Wednesday and Thursday (10am to 8pm), Friday and Saturday (10am to 9pm)