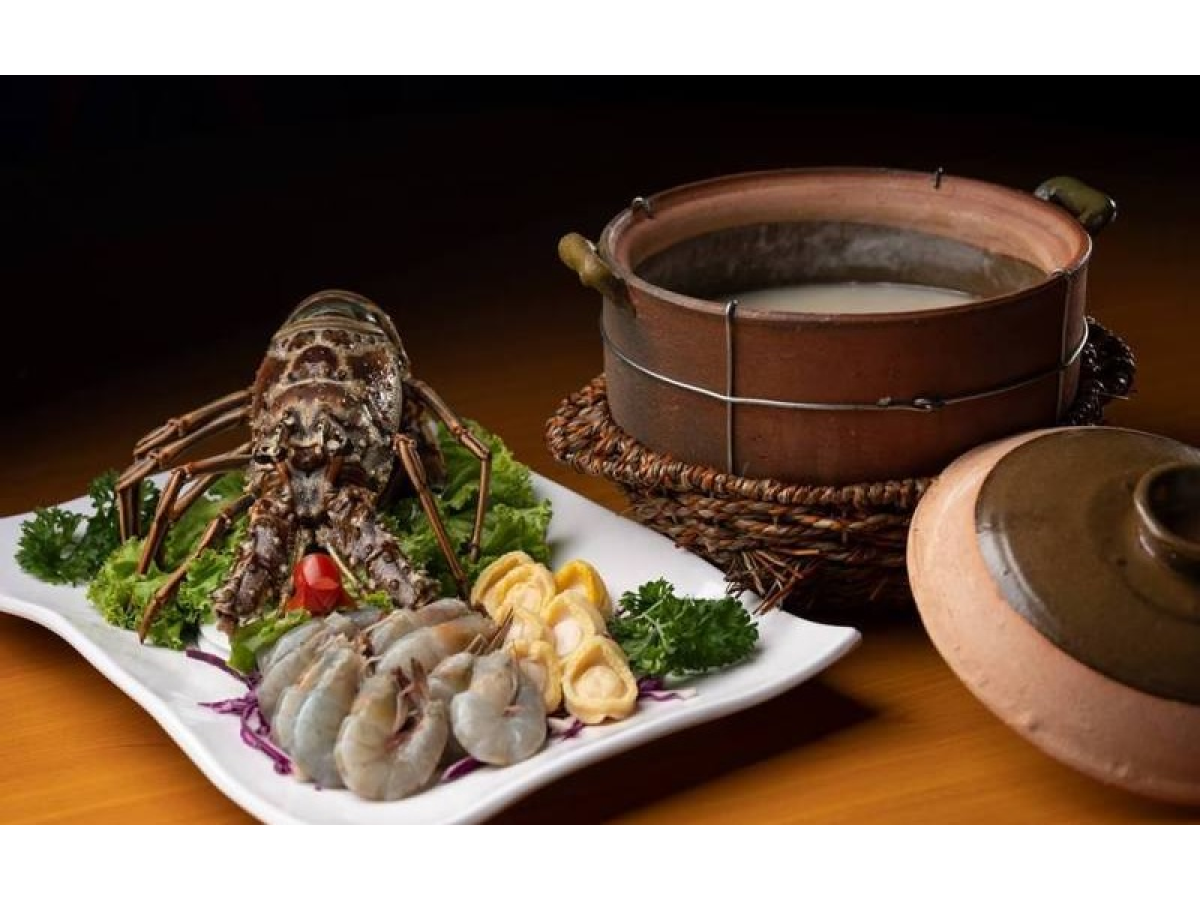 Porridge is not typically what most people would consider an indulgent meal, but a Chinese restaurant chain here is hoping to change that mindset.
Le Xiao Chu, which has branches in Balestier and Trade Hub, serves up a seafood porridge that can only be described as decadent. Prepared congee-style, this porridge is chock-full of fresh seafood including mud crab, giant prawns, and clams. Depending on how much you want to ramp up the luxe factor, the restaurant offers diners an even more indulgent version that includes lobster and abalone. Other ingredients, including fish maw, sea cucumber, and meat, can also be added as per-item extras.
I will admit that I am picky when it comes to porridge. Raised by a Cantonese grandmother, I am used to having the good stuff (think century egg porridge with pig liver and dough fritters) for breakfast. Le Xiao Chu's seafood porridge, which was inspired by a similar dish from in Guangdong, China, certainly met my high standards.
Served in a claypot, this porridge was a perfect combination of gooey congee and seafood broth. I liked the consistency of the congee: not too starchy nor too watery, with just the right amount of soft rice bits in it. The seafood broth, combined with the amazing flavours of the seafood ingredients, turned this already good congee into a superstar.
I loved how everything in this porridge tries to compete for my attention. On its own, the congee with its sweet seafood flavours is amazing. And yet at the same time, every other ingredient, from the fresh mud crab to the prawns and clams, were promising more seafood goodness.
This very rich pot of porridge was surprisingly not overly heavy on the palate, coming across as a light, but very satisfying meal.
Should the seafood porridge not fill your belly on its own, Le Xiao Chu is also pretty adept at serving a bevy of other great Chinese dishes. I especially liked the restaurant's signature Garlic Chicken, which is served with a delicious, crispy skin. For the more adventurous, the restaurant also serves Steamed Shark Head, which is chock-full of collagen.
If you like porridge, Le Xiao Chu's seafood porridge should be on your to-eat list. As the porridge is meant for sharing, this Chinese restaurant chain may also be a good place for family gatherings and dinners.
---
This archived article appeared in an earlier version of HungryGoWhere and may not be up-to-date. To alert us to outdated information, please contact us here.