Kyushu Pancake Cafe: Hot New Cafe in Town!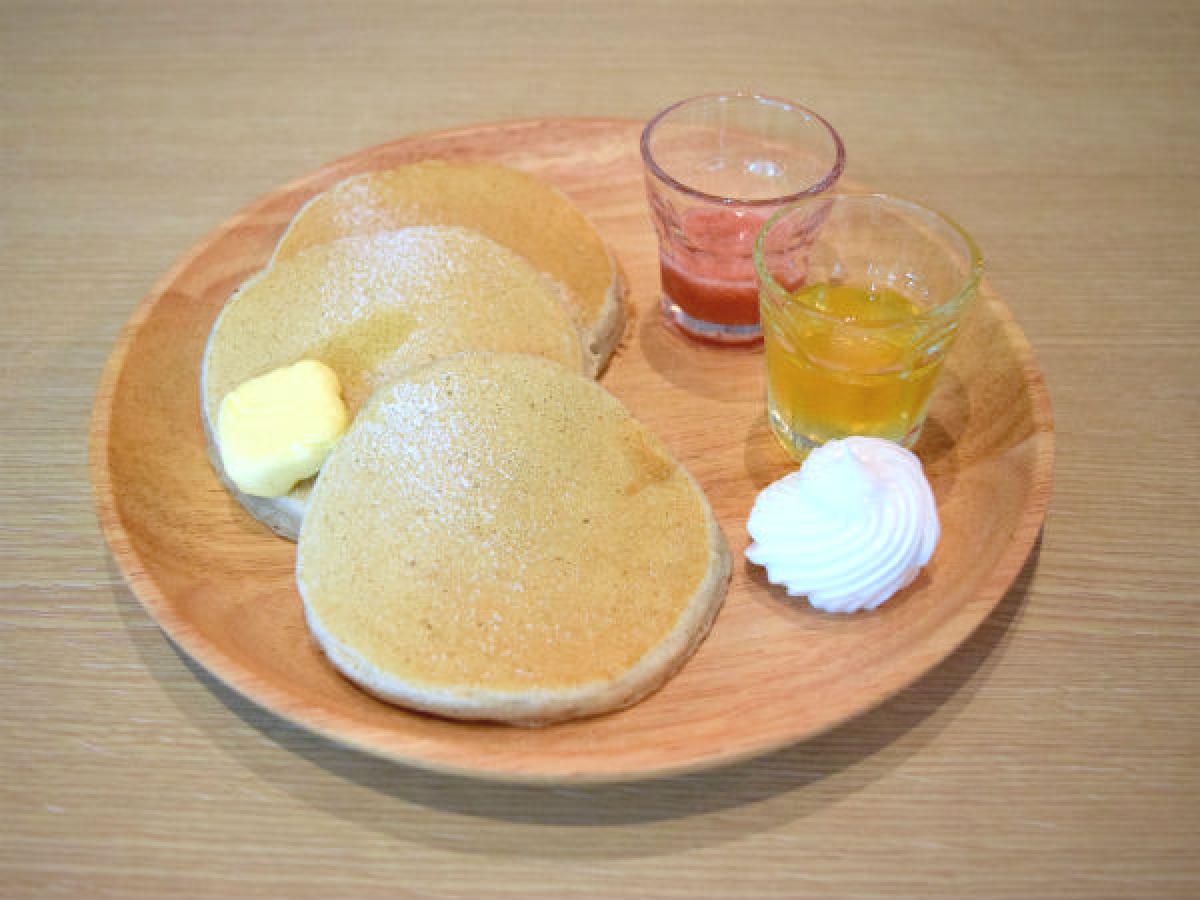 Imagine having to make reservations three months in advance before dining at the restaurant.
That's how popular Kyushu Pancake Cafe is in Taipei. And now the Japanese pancake franchise has hit Singapore.
Opened on 10 May 2016, along Thomson Road, just opposite Novena Church and downstairs from Novena Regency residences — there won't be any shortage of foot traffic. Not that being located in the North will be a deterrent for fans of the light and chewy Kyushu pancakes.
What's unique about their pancakes is the flour made from a mix of 7 different types of grains from Kyushu. The flour mixture consists of wheat from Oita prefecture; sprouted brown rice from Aya, Miyazaki; millet from Unzen, Nagasaki; pressed barley from Saga prefecture (this gives the pancakes fluff); the purple rice and red glutinous rice from Kumamoto and Fukuoka (lends a chewy texture); and non-glutinous rice from Kagoshima.
The results are uniformly browned flapjacks with a slightly chewy texture and the gentle fragrance of organic grains. Go for the Kyushu Good Ol'classic pancakes ($7.90) — there's also a buttermilk option ($8.50) — served with freshly whipped cream, white wine honey (made from a reduction of Chardonnay and wild flower honey) and seasonal fruit syrups. No maple syrup is served here but then you don't really need it when you have fruit syrups —could be blueberries, kiwi, or strawberries — that are freshly made daily.
Also a regular on the menu is the French Toast ($10.90) which sees a rather complicated prep process: the 'bread' is cut into cubes, soaked in a beaten egg mixture overnight, air-dried and painted with honey before being cooked on the griddle. Instead of having a custardy texture like other French toast, these are more like tender sponge cake or muffin that you can drench with the white wine honey.
Seasonal items like the Matcha Mont Blanc pancakes ($18) has a limited run. High grade matcha is blended with the most expensive chestnut puree to form a soft carapace of creamy swirls on top of the pancake. Let's hope they make this a regular item.
One item that is exclusive to the Kyushu Pancake Singapore outlet is the Karaage Chicken Waffle ($19). Chicken thigh meat is used instead of breast meat for a juicy, succulent, crispy patty that rests on a mattress of fluffy waffles.
Slurp-worthy beverages include Tomato Soda ($6.50) that is, according to the owner Jeffrey Yap, commonly served in expensive kaiseki restaurants. A whole Momotaro tomato is slow-cooked in syrup, peeled and served whole in soda. Also a must-order is the extra creamy Dorayaki smoothie ($8) with red bean and yogurt — there's a tinge of burnt biscuit flavour in the milkshake-like drink — Doraemon would approve.
---
This archived article appeared in an earlier version of HungryGoWhere and may not be up-to-date. To alert us to outdated information, please contact us here.