Review: The buns at House of Bao are faultless, but its bao-gers can be better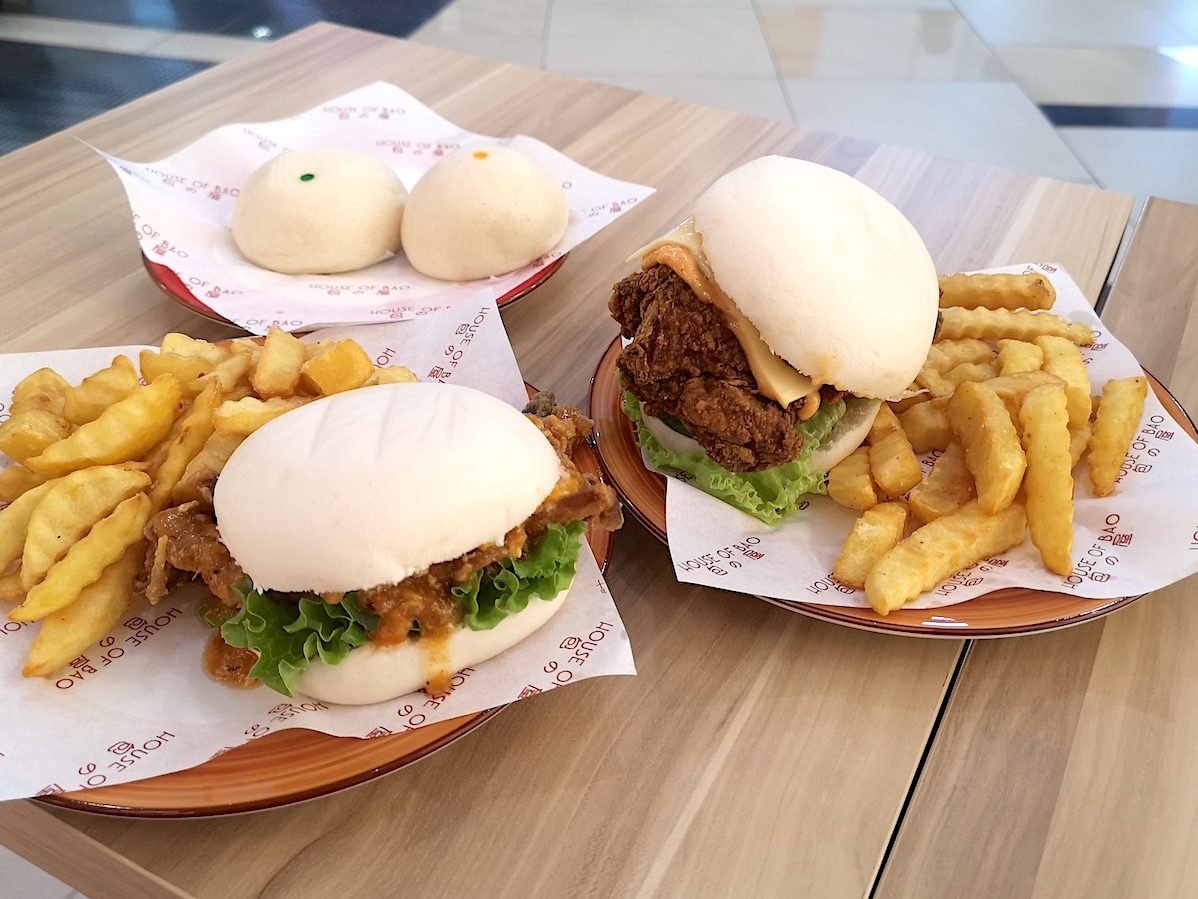 Experts of bao making, House of Bao, reimagines the soft buns for a younger, modern audience
Its first brick-and-mortar store offers a small, exclusive selection of Asian fusion-inspired bao-gers 
The buns are faultless, but flavours could be improved on
The soft, pillowy bao (or bun) found itself at the centre of a resurgence in the late 2000s when David Chang put one on the menu at Momofuku. 
A derivative of the kong bak pau from Fujian in China, where the bun is filled with a thick cut of braised pork belly, the bao was catapulted into Western consciousness and hasn't left it ever since. 
While a tad late to the game, House of Bao is a hole-in-the-wall cafe at the sleepy Alexandra Central mall in Singapore offering its versions of savoury and sweet buns with a touch of local flavour.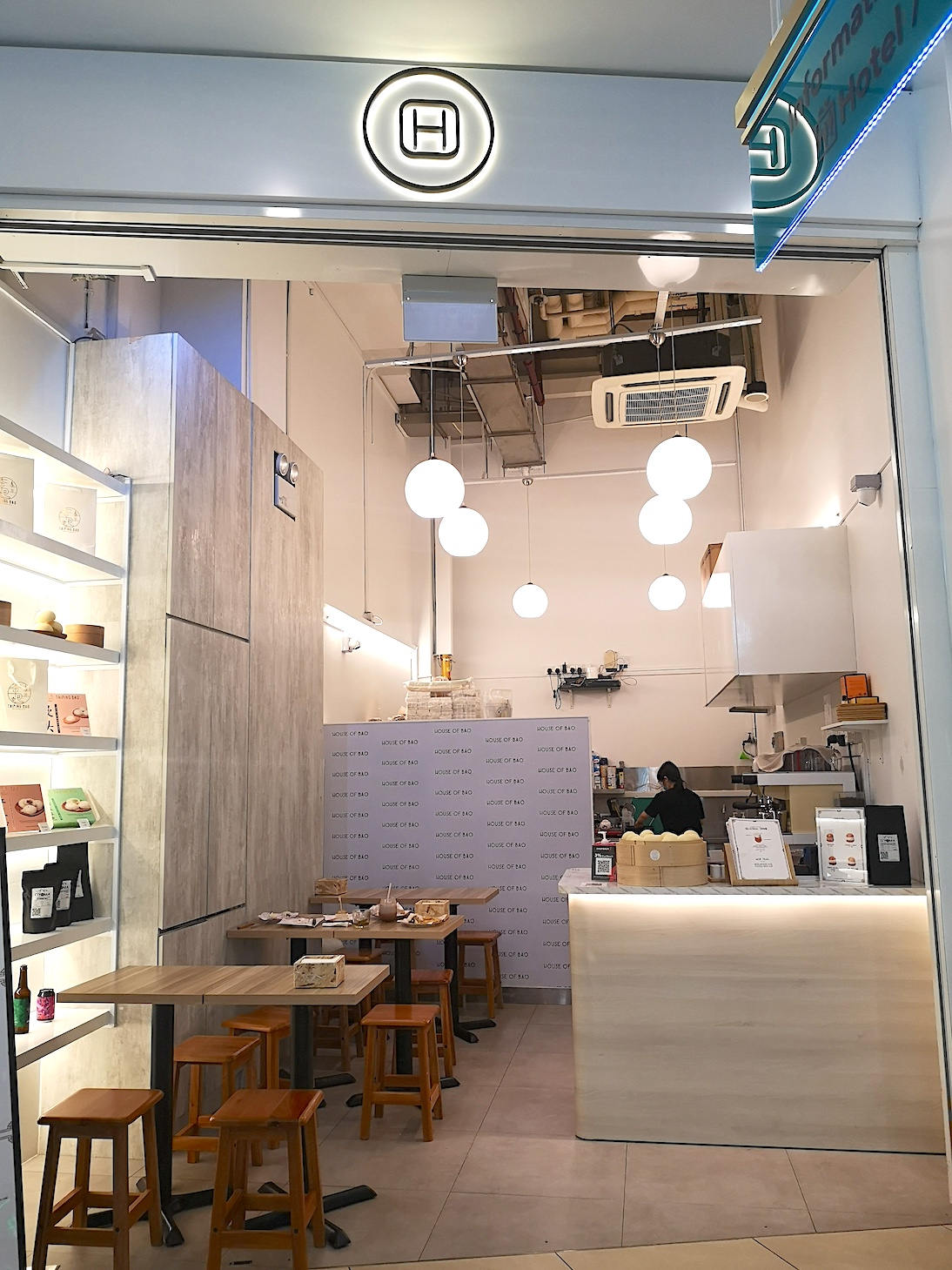 Opened in January, House of Bao has a surprisingly long history.  
The brand is an attempt by the third generation of bao makers to introduce their soft bao to a younger audience. 
Inspired by East-meets-West and Singapore flavours, House of Bao operates both as an online and brick-and-mortar business. 
The family business began in 1970 in Perak, Malaysia, selling a smaller range of — and more traditional — types of buns, such as plain mantou and red bean bao. 
As the business grew, it expanded into a wholesaler called Taiping Bao, which, at present, functions as the umbrella company for the brand.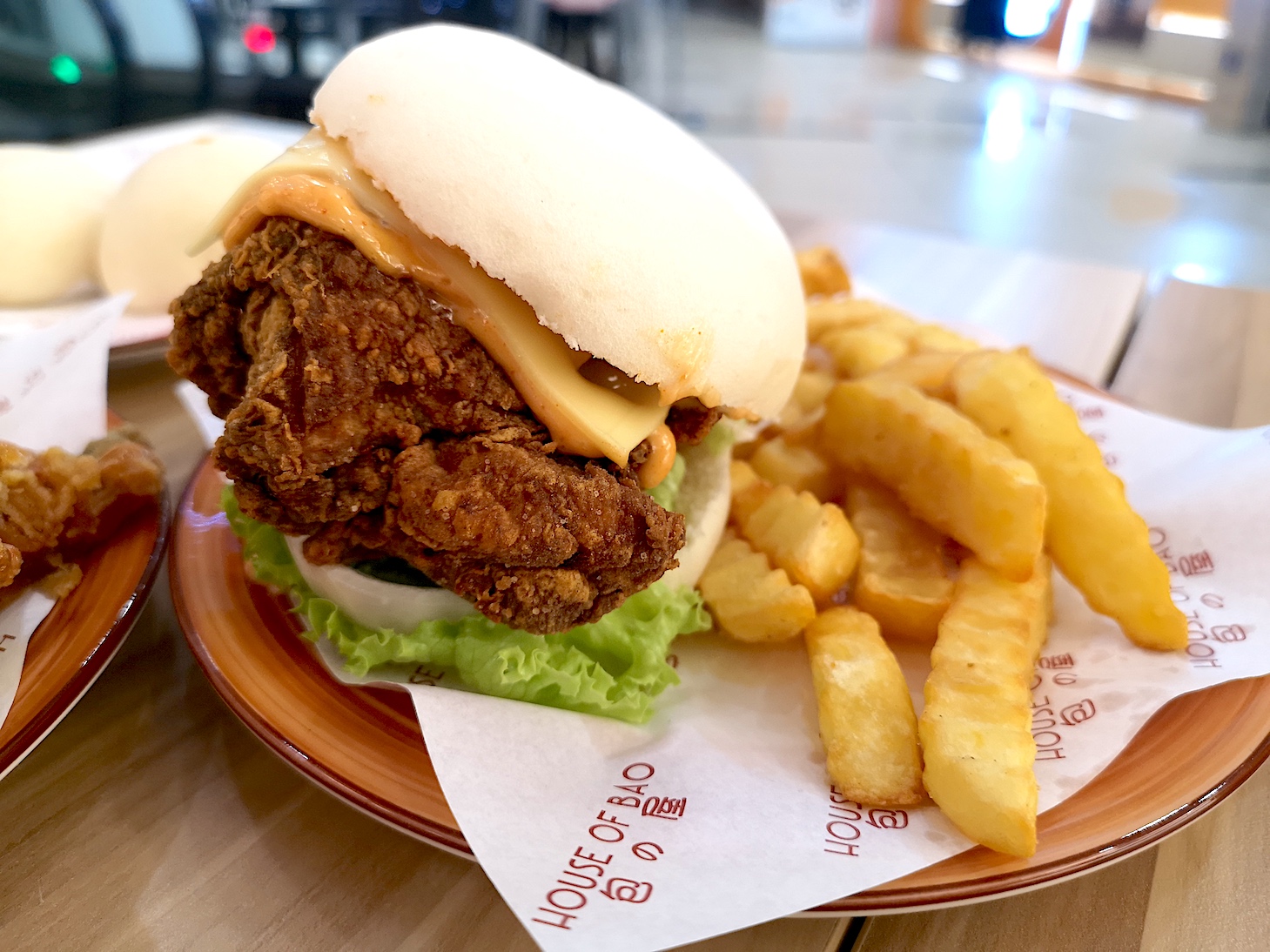 Conceptually, House of Bao's bao-gers are a decent attempt at modernising the traditional with its take on Singaporean favourites, such as chilli crab or nasi lemak (the latter, a promotional item when we visited).
While the brick-and-mortar store affords diners plated dishes that are best eaten on the spot, not much has been done in terms of decor to enliven the place. 
There is a bit of a disconnect between the contemporary cafe-style food and drinks offered and the ascetic interior furnished with wobbly tables and wooden stools.
What it's good for
True to its claim, the buns are particularly soft and fluffy. We opted for the breakfast set, which comes with two traditional baos with coffee or tea (S$5.90).
We could choose from any of the five flavours — red bean, pandan, white lotus, sweet peanut and plain mantou — and decided on pandan as well as sweet peanut. The latter, we're told, is a crowd favourite.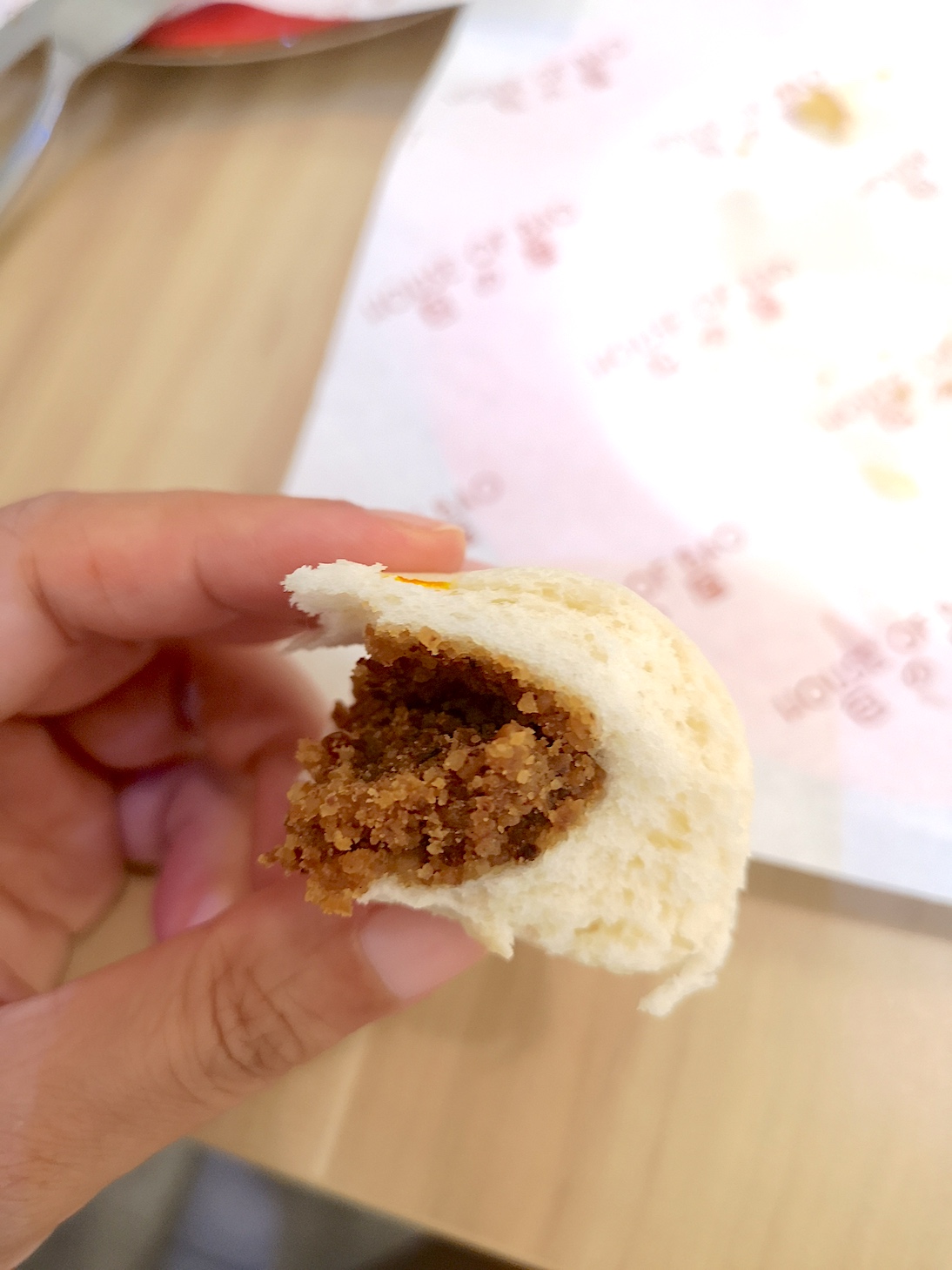 The same traditional baos are also sold frozen via its online store. 
While the pandan bao had an equally soft pandan-flavoured lotus paste in its centre, the sweet peanut filling was dry and not as palatable.
Another item worth trying is its ice cream bao (S$7.90), a tie-up with local independent ice-cream makers JuzScooop.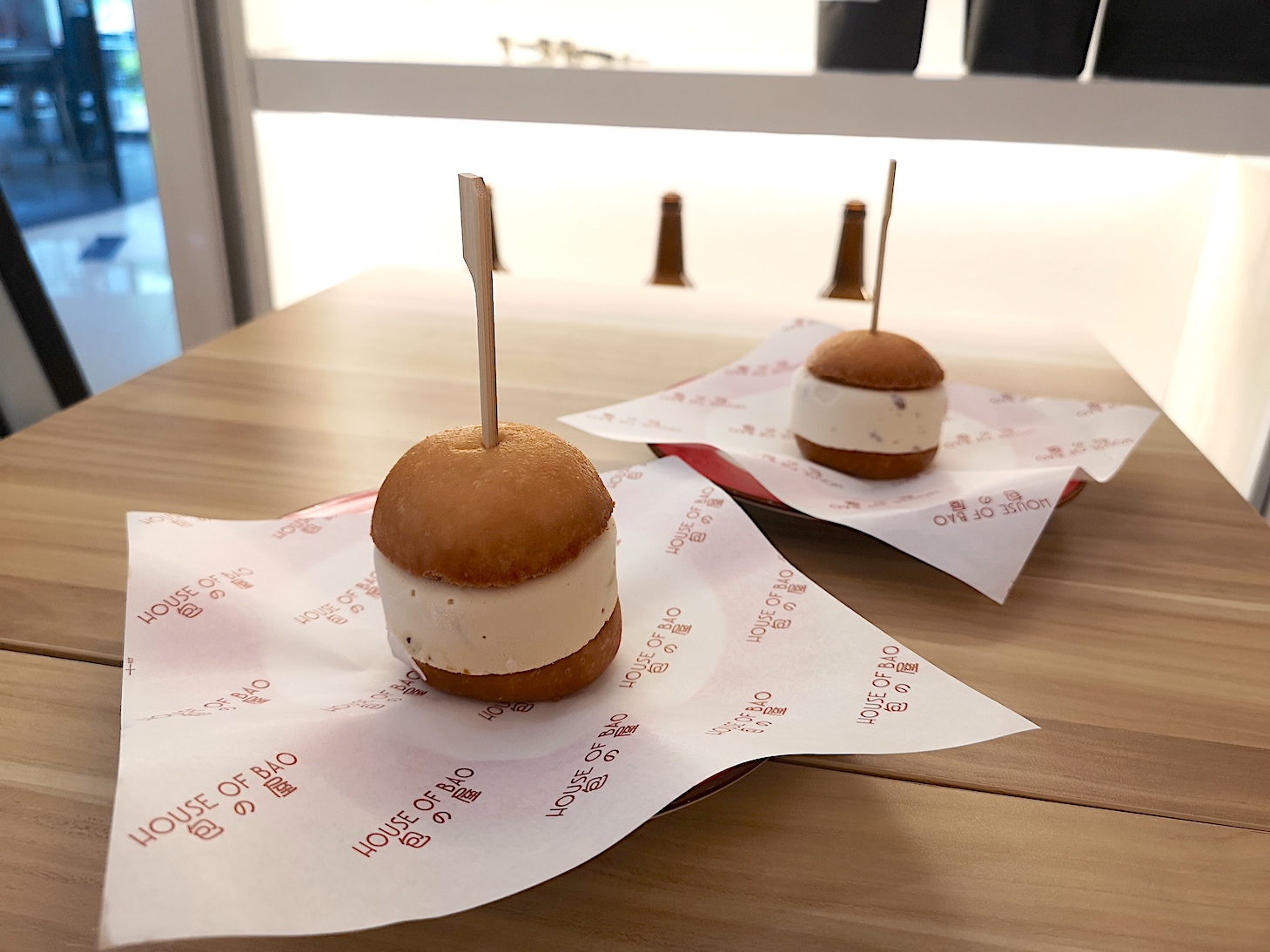 During our visit, House of Bao had a one-for-one promotion, so we went for the sea salt caramel almond and earl grey & fig ice-cream flavours. 
Sandwiched between two halves of a mini fried mantou, the crisp, deep-fried bread lent a nice textural contrast to the ice cream. 
We did, however, wish the ice cream had a stronger taste, as both the sea salt caramel almond and earl grey & fig were so subtle in flavour that neither stood out.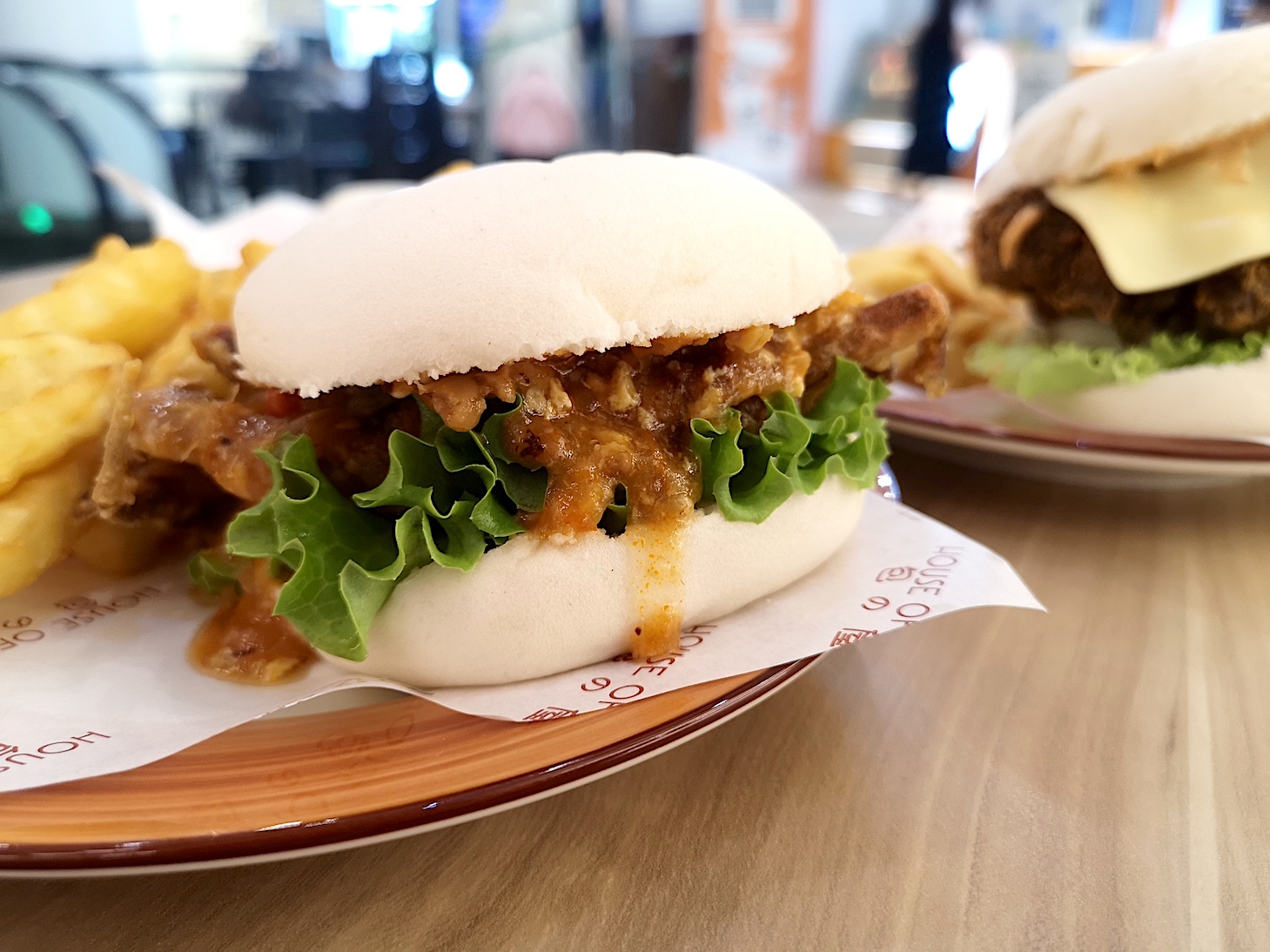 On the savoury front, the crab krab bao (S$14.90) is House of Bao's interpretation of the Singaporean chilli-crab dish with a fried soft-shell crab, chilli-crab sauce and lettuce. 
The soft-shell crab was rather flattened and greasy. The crustacean's soft shell tasted as it should but lacked the crisp I was looking forward to, and the chilli sauce could have been more piquant. 
As with all orders of bao-gers, it came with a side of criss-cut fries that were nothing to shout about either.
We also got the chicken bao (S$9.90) as a set with a cup of ice choco (for an extra S$3). 
The chicken, although tender, had a darker-than-usual outer layer, a sign that it might've been left in the oil for too long. It also tasted overly spiced.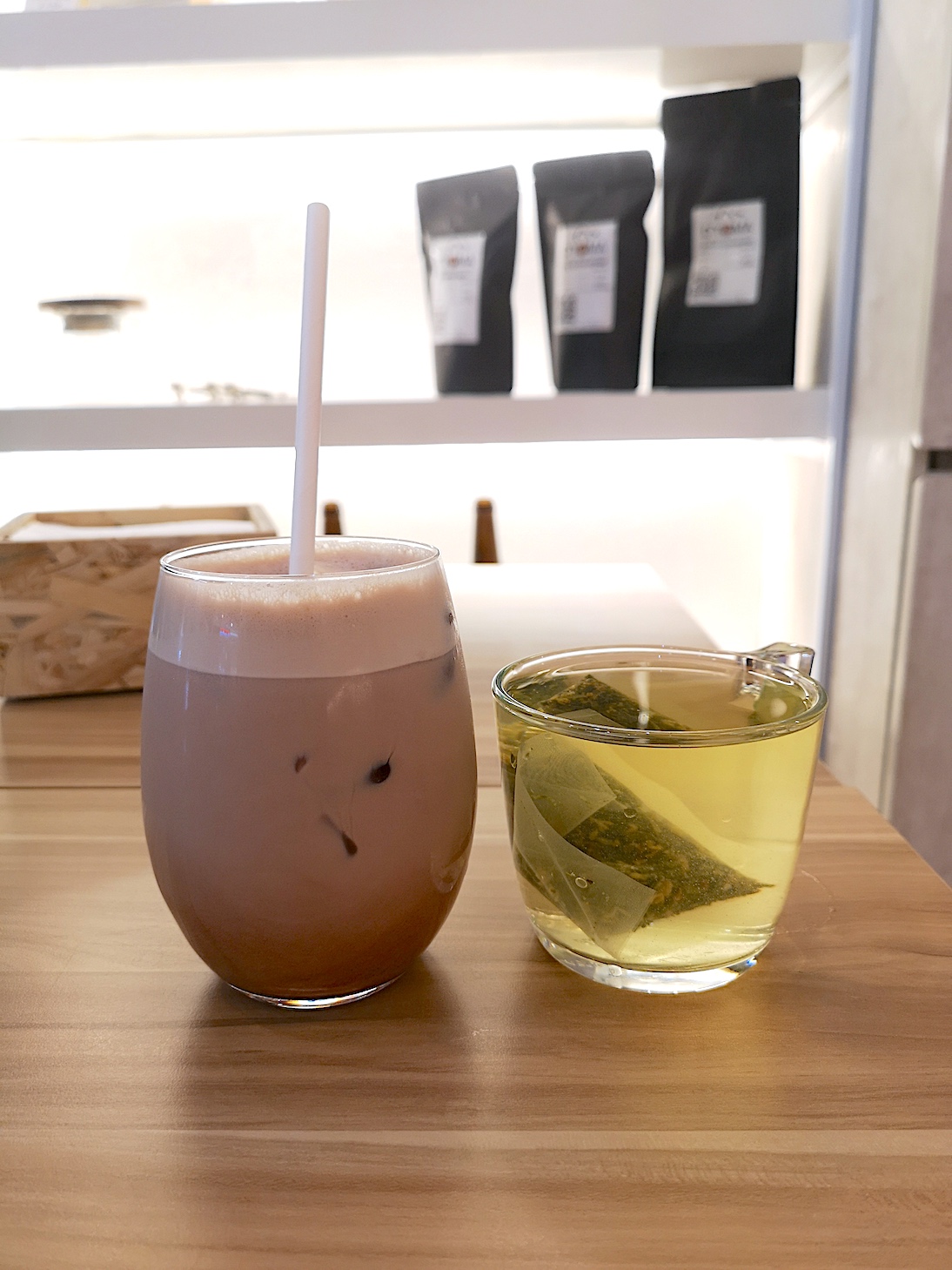 Our ice choco was mildly sweetened and tasted more milky than chocolatey — not the rich chocolate beverage we were expecting. We also got a Gryphon osmanthus sencha (S$4.50), which helped wash down all the fried food. 
The bao-gers are made to order, which meant a 10-minute wait. While we were waiting, my dining companion mentioned that it would've been a better idea to serve us our drinks first.
Is it conducive to conversation? There's no loud music, but given that space is really tight, you may want to save private conversation for elsewhere.
Is a reservation necessary? Walk-ins only! Do note that there isn't a lot of seating space, so groups bigger than four may prefer to take away.  
How to get there? Take bus services 33 or 120 from Redhill MRT station. 
Things to note: 
The limited menu may get even more limited when some items run out. This happened when we visited; the nasi lemak bao, red bean bao, white lotus bao and chendol beverage were unavailable. 

House of Bao also sells Hong Kong craft beer,

Tai Wai

, and offers a happy-hour promotion (S$3 discount) for its tea-infused ales from 2pm on weekdays.
Alexandra Central Mall, 01-13, 321 Alexandra Road
Opens: Tuesday to Sunday (10am to 5pm)
Alexandra Central Mall, 01-13, 321 Alexandra Road
Opens: Tuesday to Sunday (10am to 5pm)
---