Review: Go to Forma for fresh handmade pasta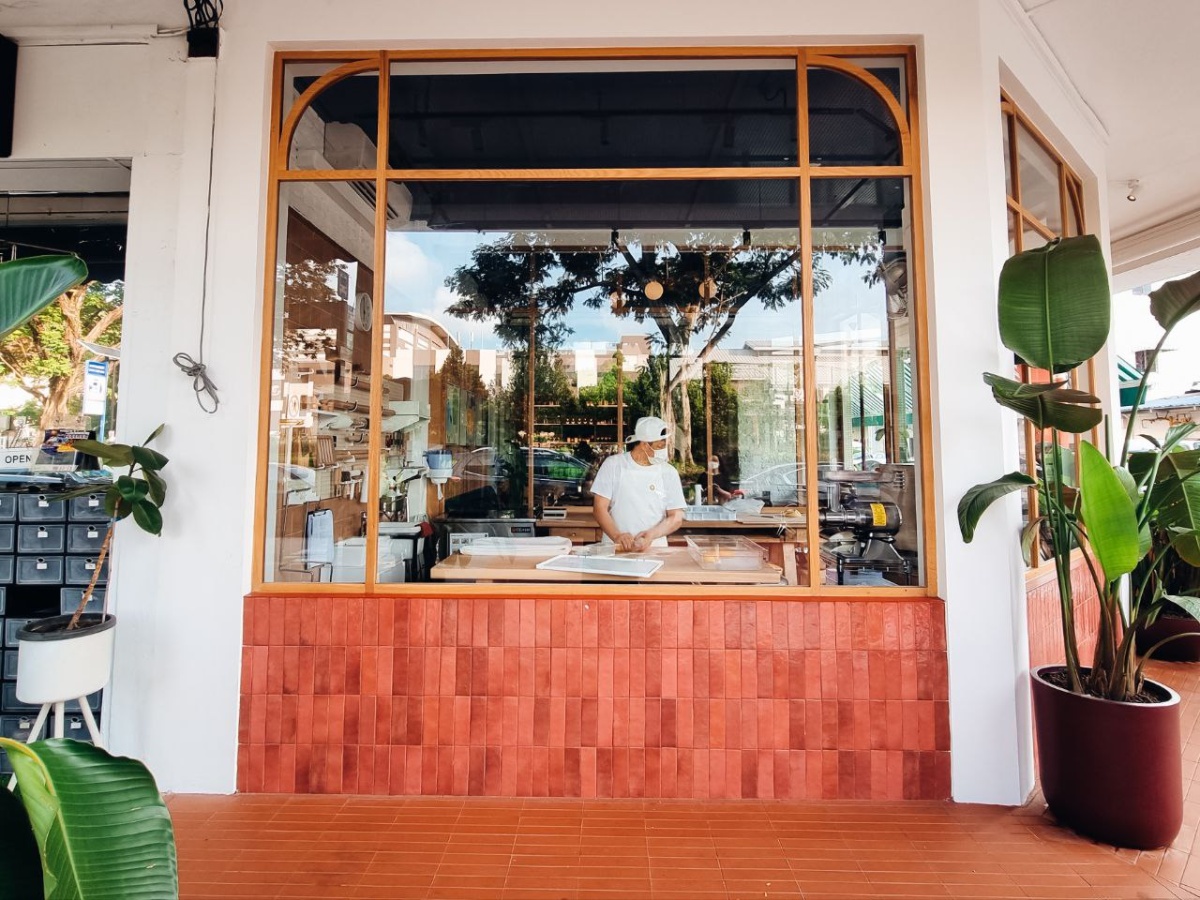 Pasta powerhouse Forma opened its doors in early May 2022
Getting a reservation at the trendiest trattoria in town isn't the easiest
It offers a seasonal handmade pasta programme that's expected to change every quarter
Unsurprisingly, its pasta dishes shine, but expect to dig deep into your wallet for a substantial meal
A reservation at Forma seems to be the latest dining must-have. When I told a few friends I was swinging by for a weekday dinner, nearly all replied with an incredulous "you got a spot?".
Two months after it opened its doors in early May, the trattoria still manages to fill its seats months ahead. Last we checked, you'll have to be put on a waitlist for a chance to get a slot from now till September.
All the hype isn't for naught. Handmade pasta by Lee Yum Hwa of Ben Fatto 95 fame is an immaculate work of edible art, and the restaurant's glass-panelled pasta kitchen is its gallery.
Even before our 6pm dining slot, there was a sizeable crowd outside. Some were waiting for their tables, while passers-by eagerly observed the masters at work.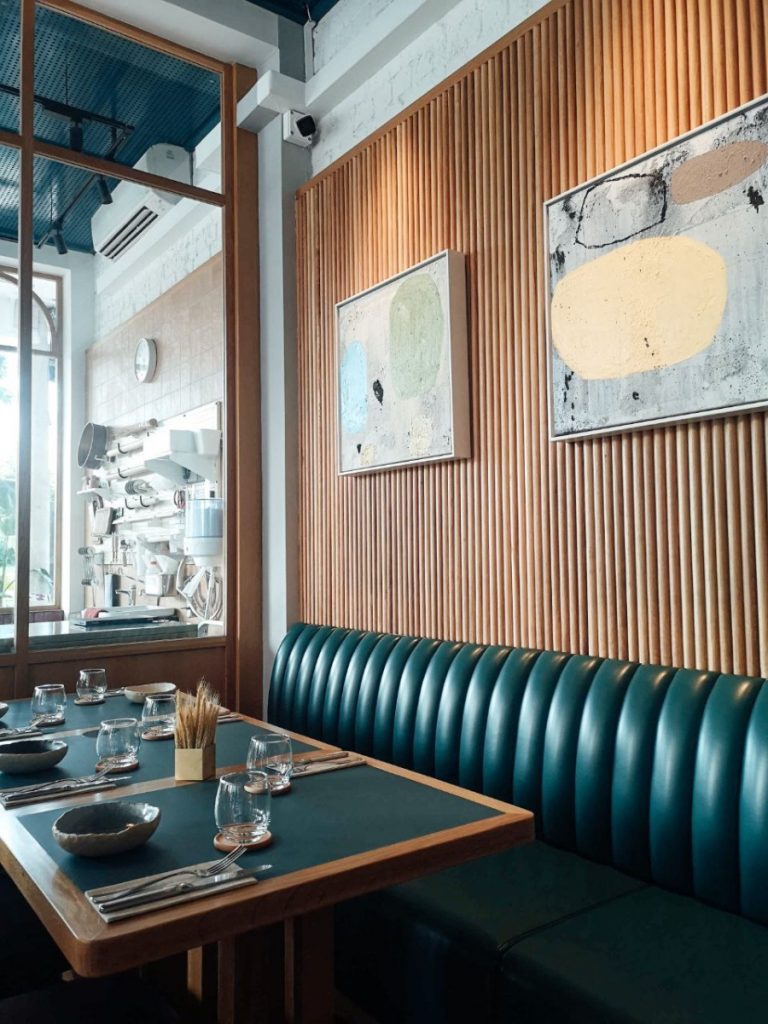 Before we go on, here's the backstory.
Forma is the meeting of the minds behind The Cicheti Group (which brought you Bar Cicheti and Wild Child Pizzette) and the hands from Ben Fatto 95, Lee's private-dining one-man show. Lee previously trained with pasta makers in Italy.
An all-local culinary team of chefs and pasta maestros runs the restaurant. Among them are Lee and his trainee sfoglina (female pasta maker) Denise Tsi of The Cicheti Group.
Whipping up the dishes is executive chef Dylan Cheong, who has a strong background in Italian cuisine, including a stint at the three-Michelin-starred Osteria Francescana in Modena, Italy.
Pasta is made fresh in the glass-encased workshop at the front of the restaurant. With the workshop facing the main road, diners and pedestrians can witness the traditional methods Lee and Tsi use, as they cut, roll and shape the Italian staple.
Every season, expected to last a quarter of a year, Forma spotlights various pasta shapes and their culinary anthropology, delving into the historical elements and regional influences behind them.
We hear the team is still working on the next season, which is expected to launch sometime in mid-August. So snag a seat quickly to try its new pasta dishes.
Our verdict
What this place is good for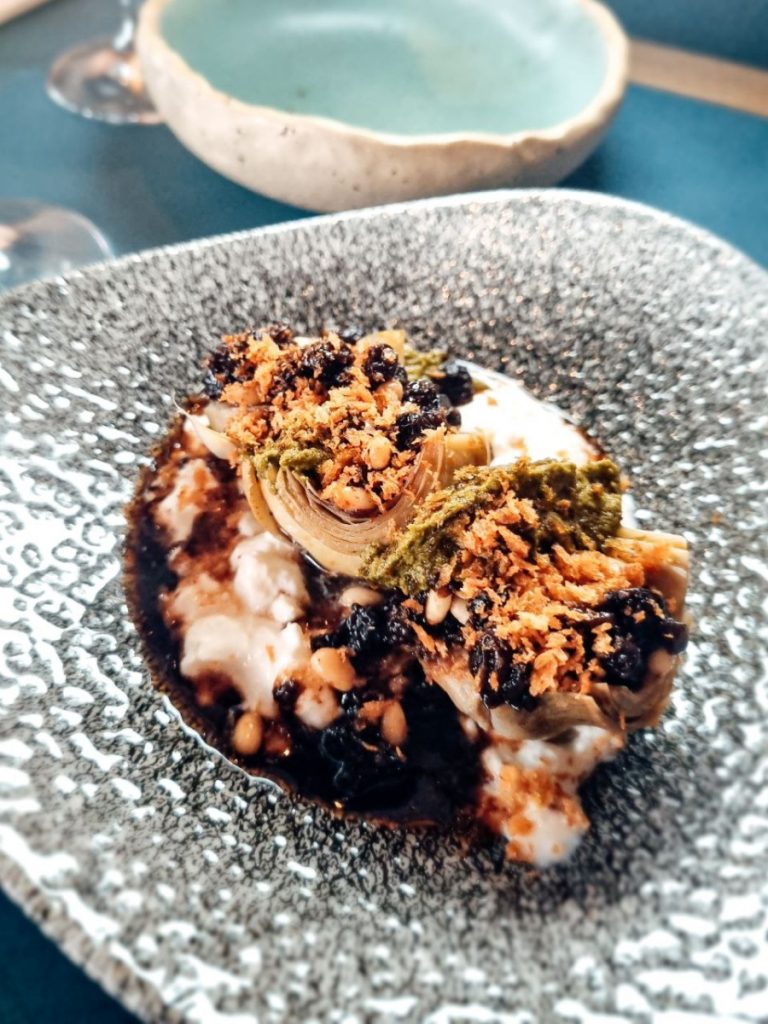 We enjoyed the antipasti: Carciofi con stracciatella di formaggio (S$21) — tender braised baby artichokes with creamy stracciatella (a type of cheese) and tangy balsamic braised blackcurrants, pine nuts and mint salsa verde — and the polpette di baccala (S$21), moreish mouthfuls of fried salted cod balls with lemon aioli.
Unsurprisingly, Forma delivers on its pasta programme. The opening season comprises seven types of handmade pasta that take you on a jaunt across Italy.
The tortellini in brodo (S$34), one of Lee's more distinctive creations, has a light taste profile, we were told. Minimalistic in presentation, it arrived in an underwhelming bowl of clear chicken soup.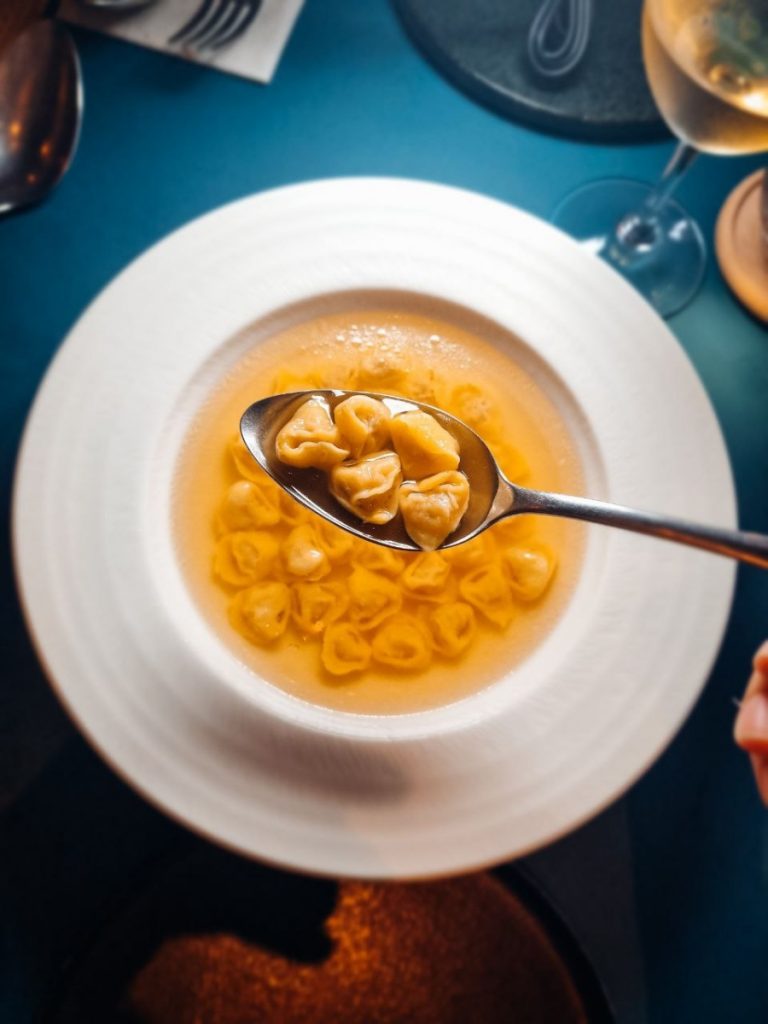 Resting at the bottom was a single layer of tiny tortellini, each a pocketful of mortadella di Bologna (Italian sausage), prosciutto crudo (dry-aged Italian ham) and parmigiano reggiano DOP (a type of cheese). Never mind their unremarkable appearance, these babies packed a flavourful punch.
Post-dinner, we got to witness Lee methodically encase and seal each uniformly measured tortellini. Suffice to say, a great deal of work goes into putting 60g of pasta on a plate.
The struncatura ammollicata (S$32) is a simple dish with a rich history. Known as the "poor man's dish", struncatura hails from the southern Italian city of Reggio Calabria and was made with the floor sweepings of wheat mills in the past.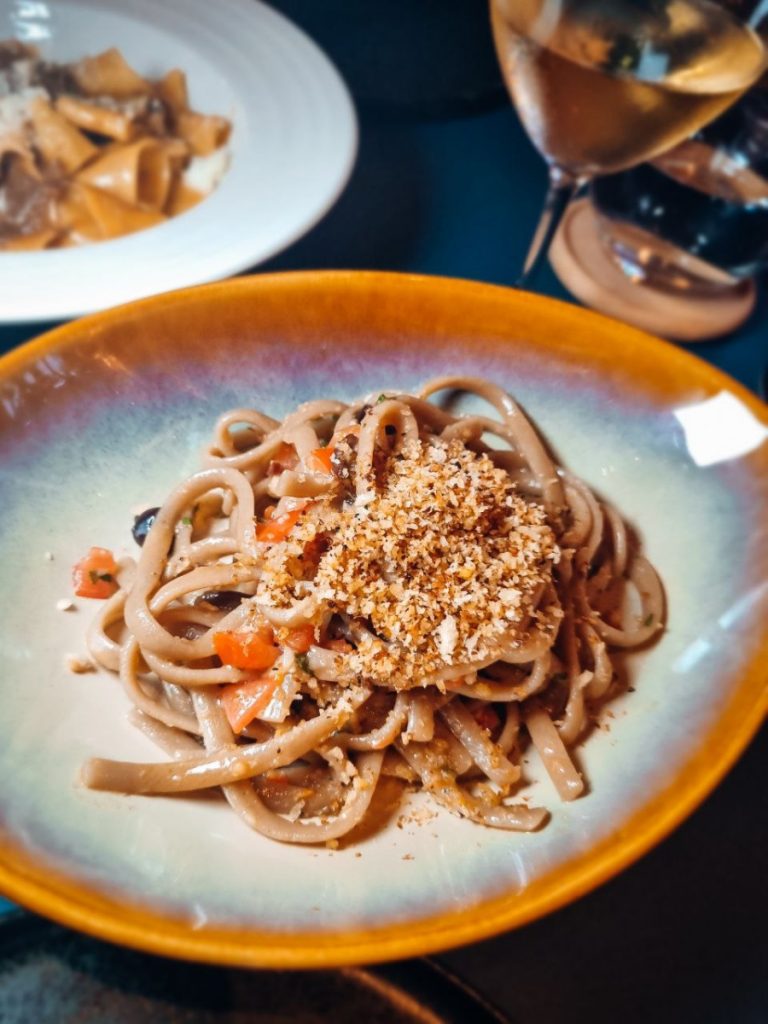 Wholemeal wheat and rye give it a darker tone and more bite than the average pasta. No, it wasn't undercooked (yes, we asked). It's tossed with anchovies, taggiasca olives, chilli, and sauteed breadcrumbs.
Saving the best for last, we ended the meal with my favourite of the lot — the pappardelle e coda alla vaccinara (S$36), tossed in a braised oxtail ragu of tomato, pecorino romano DOP (another type of cheese) and red wine.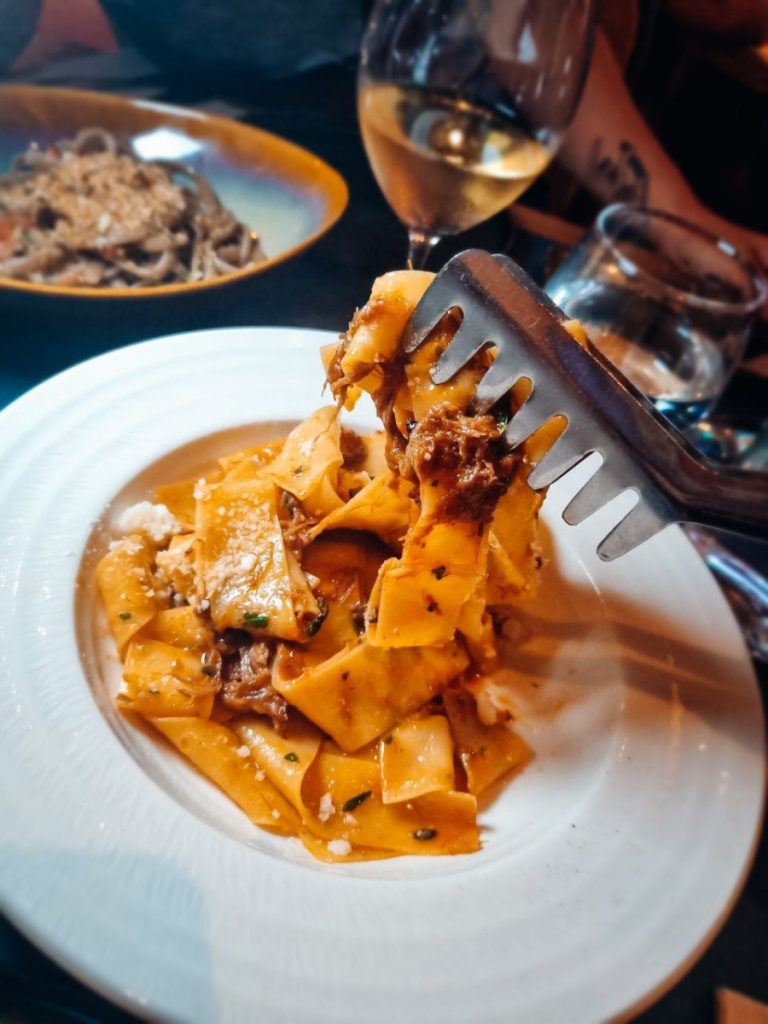 Main courses aside, no Italian dinner is complete without dessert. We opted for the crostata al limone di Amalfi (S$16), an Amalfi lemon curd tart topped with a fruit tea jelly, with a side of whipped marshmallows.
The little shoots of thyme didn't contribute much taste-wise, but were great for the 'gram.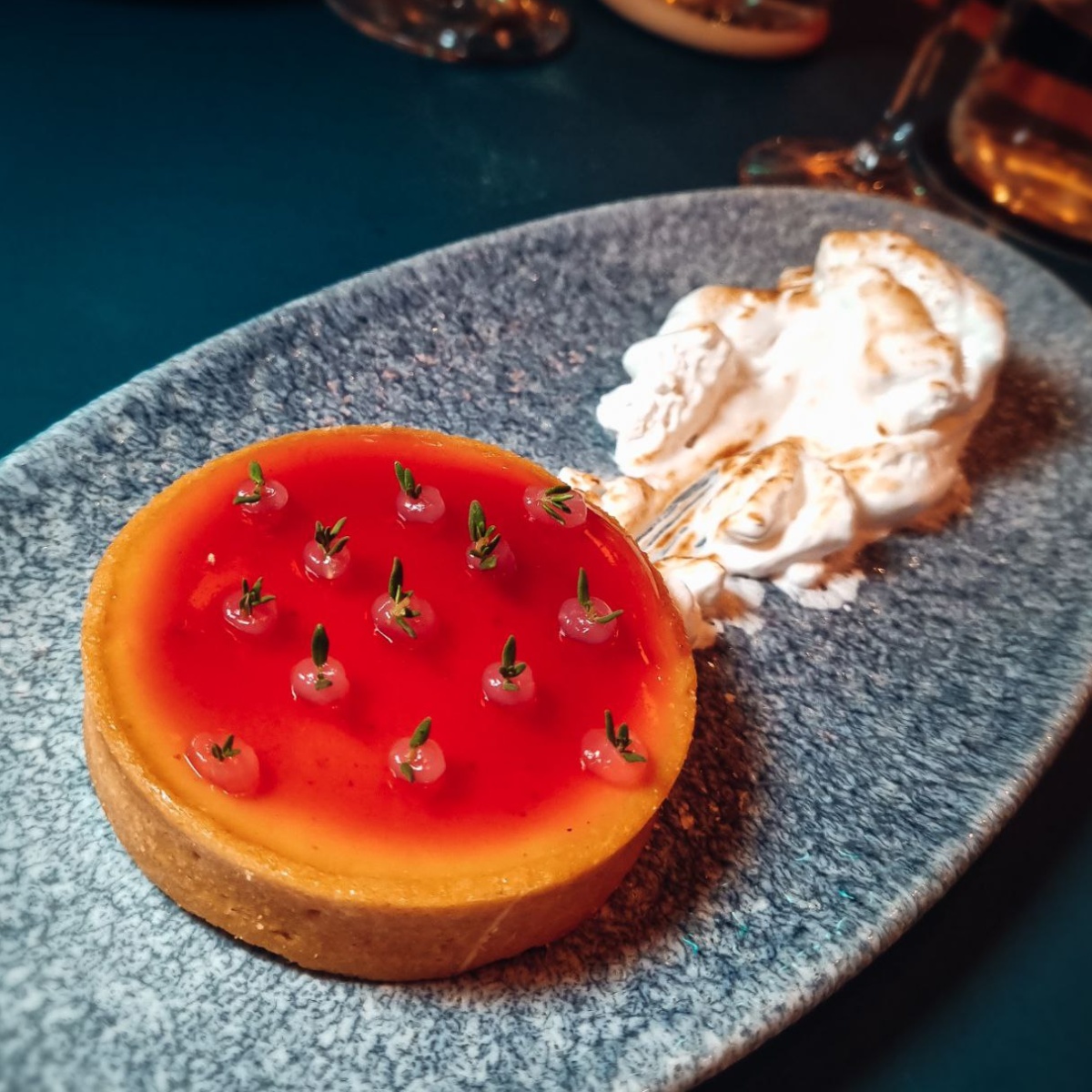 What it could improve on
Forma's pasta portions are sized according to what you'd get in Italy, which is around 100g of pasta per person. On average, a pasta portion at Forma ranges from 60g to 100g.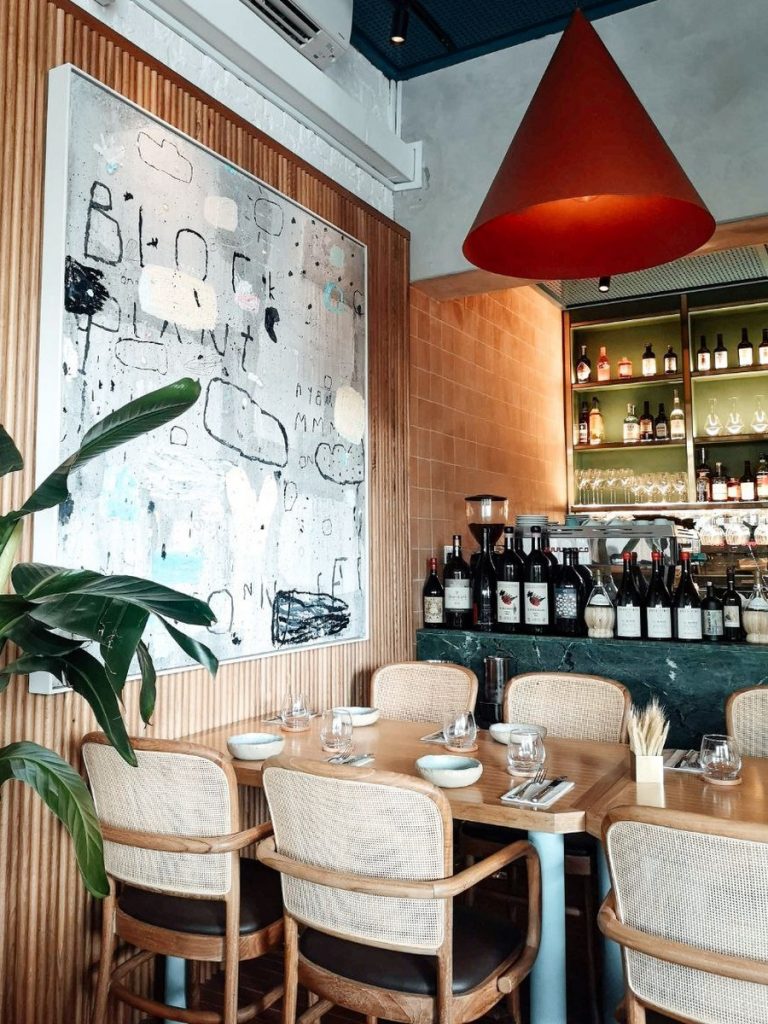 But even with Forma's positioning as an upscale trattoria, as opposed to a ristorante, the price points for the various courses are a tad on the high end — especially given the fairly small portions it dishes out. So, if you're looking for value for money, Forma isn't it. (Free-flow still or sparkling water is a flat price of S$3 per person.)
Expect to shell out nearly S$90 per person if you're looking for a meal covering two antipasti, at least two pasta dishes (you'd be doing yourself a disservice to make it all the way there and order just one), one secondi, and a dessert, excluding wine or cocktails.
Be warned: If you're in the earlier seatings, you might be making supper plans when hunger strikes at 10pm.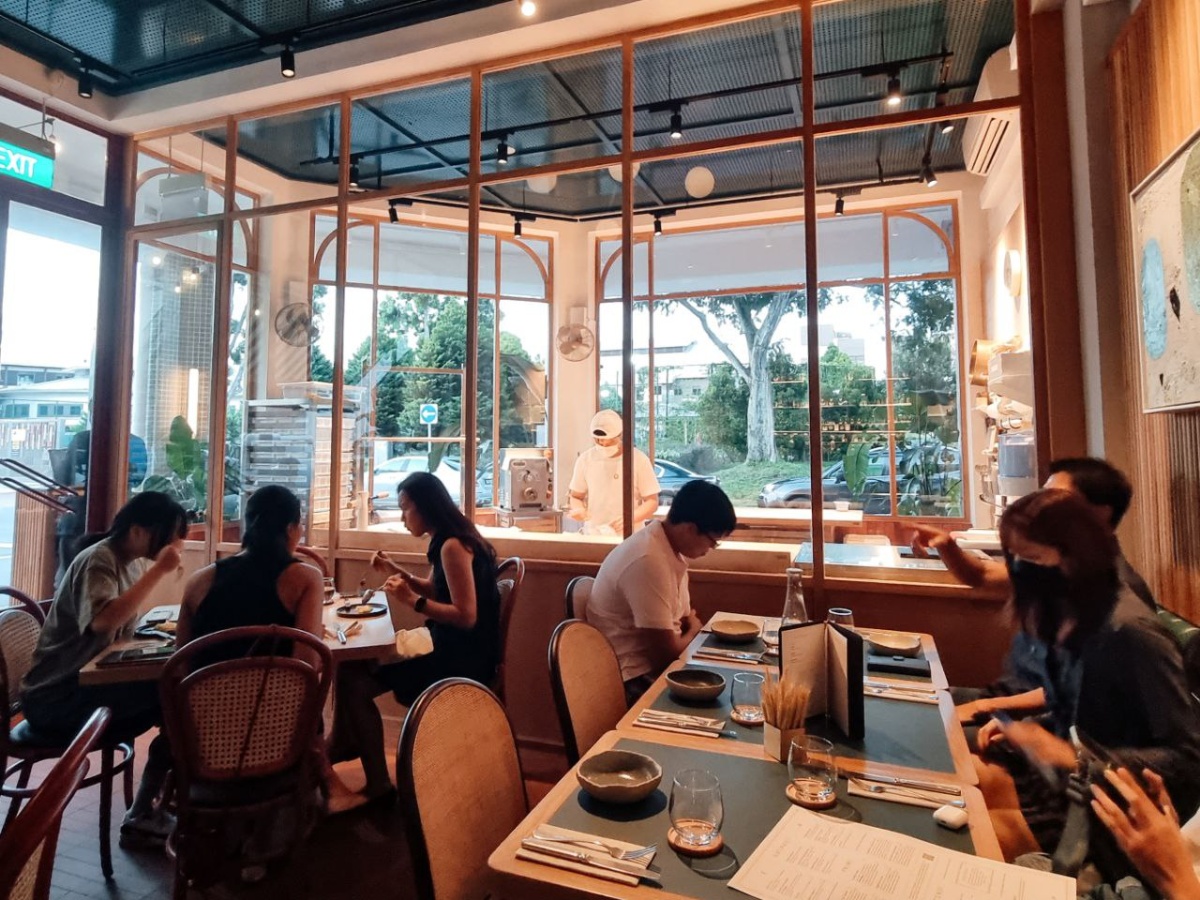 Our quick takes
Is it conducive to conversation? Yes, but as the indoor area fills up, it may get noisy. So request outdoor seating if you prefer uninterrupted conversation. You'll also get a nice view of the sunset at dinner if the weather's clear.
Is a reservation necessary? The restaurant releases slots a month or two in advance and they run out within hours. If you miss the reservation window, try your luck by walking in on Fridays and Saturdays for lunch, or get on Forma's waitlist.
Takeaway recommendations? The restaurant doesn't offer takeaways at the moment.
How to get there? It's an 18-minute walk from Eunos MRT station. If you live in the east, you can also take bus service 33 from Bedok MRT station. Or, if you wish to skip the walking, book a ride from Eunos or Kembangan MRT stations.
Things to note:
Forma has an extensive range of more than 150 wines, but if you prefer bringing your own, there is one-for-one corkage (free for every bottle you order from its wine list).
It does not allow children under 12 for its dinner service. Kids of all ages are allowed for its lunchtime sessions on Fridays and Saturdays.
HungryGoWhere paid for its meal at this restaurant for this review. 
Book a ride to Forma.
128 Tembeling Road
Open: Friday and Saturday (12pm to 2.30pm), Tuesday to Saturday (6pm to 10.30pm)
128 Tembeling Road
Open: Friday and Saturday (12pm to 2.30pm), Tuesday to Saturday (6pm to 10.30pm)