Escape: Drive away Stay-home Blues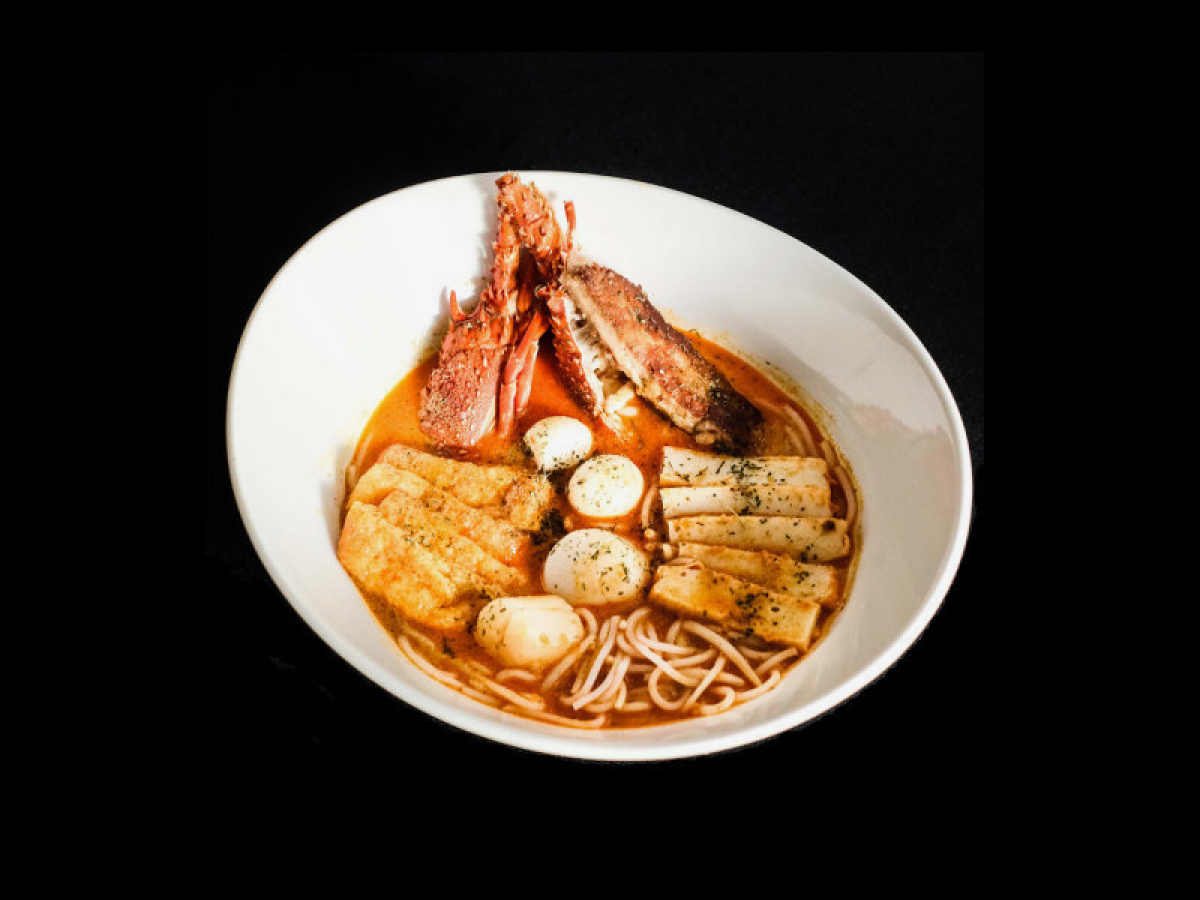 Food is our go-to source to forget our worries and take a break. And with all the restrictions in place to combat COVID-19, take-away has become something we look forward to.
And Escape Restaurant at One Farrer Hotel offers a take-away menu that not only drives your Phase 2 blues away but also lets you satisfy your cravings for international food, which is as close to travelling as you will get now.
Plus, you can enjoy 1-for-1 on the mains in the take-away menu when you order through HungryGoWhere.
Pizza lovers can choose between two fusion pizzas that combine the best of Western and Indian cuisines. The Chicken Tikka Lovers pizza ($22) features a delightful tandoori naan pizza base, topped with light pesto yoghurt sauce, chicken tikka, sliced red onions, parsley, mozzarella cheese, and lime.
Not a fan of meat? Try the vegetarian Margherita Naan pizza ($20). It comes with a tandoori naan pizza base topped with Pomodoro sauce, fresh sliced tomatoes, oregano, mozzarella cheese, and basil.
Those who prefer pasta can go for the Forest Mushroom Spaghetti Aglio Olio, which has assorted mushrooms, garlic, chilli flakes, and Italian parsley perfumed with alba truffle oil.
Western cuisine enthusiasts have three options to choose from. If you love a good beef dish, then try Escape's Australian Tajima Beef Topside ($32). The exquisite beef cut comes with asparagus, tomato confit, garlic mashed potato, and veal jus.
If you, like us, can't live without seafood, then try the Locally Farmed Miso Barramundi ($26), a risotto dish with barramundi, crustacean essence, asparagus, lemon, and chives.
Fans of a hearty burger should not miss out on The Hangover Burger ($24), as it has a prime beef patty, home-made pickles, shaved onions, cheddar slice, sauteed mushrooms, crispy onion rings, and crispy bacon, all housed between two grilled sesame buns and served with a side of truffle fries.
However, if your life revolves around Asian food, fret not. There are four Asian mains to leave you spoilt for choice. Laksa fans should try the Foie Gras & Maine Lobster Laksa ($28). The dish features Maine lobster, polenta crust foie gras, fried bean puff, bean sprouts, rich spiced coconut gravy, and thick rice noodles.
Love yourself a good plate of kway teow? Escape's Beef Kway Teow ($22) comes in wet or dry options, with wok-fried marinated US black Angus beef slices, Asian greens, rice noodle, and finished with oyster sauce.
The restaurant's Fried Hokkien Mee ($22) comprises stir-fried yellow noodles, rice vermicelli, assorted seafood, bean sprouts, Chinese chives, pork belly, and a rich prawn stock and fish sauce combo for the dish's signature flavour.
If you want to spice things up with an Indian main, go for the Tandoori Chicken ($22). You get to enjoy clay-grilled chicken marinated with Kashmiri chilli and spices, served with raita, king mango chutney, and lentil crackers. You can also choose white rice, briyani rice, or naan for a carb to go with this dish.
So staying home and staying safe need not be a mundane affair, thanks to Escape's take-away menu.
---