[CLOSED] Review: We'll come back just for Babba's homemade banana cake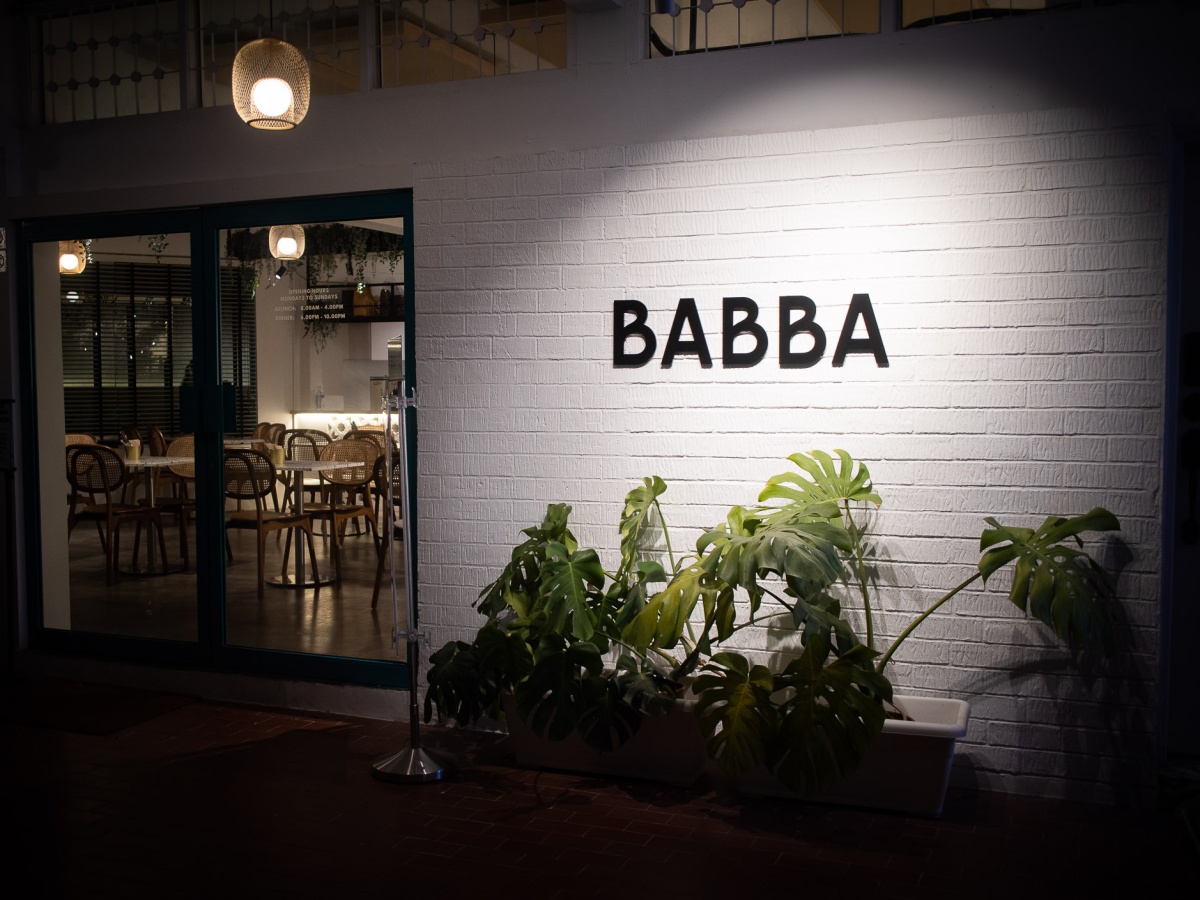 Babba, a Peranakan eatery in Jalan Riang, puts a twist on the traditional at brunch and serves an authentic Peranakan feast at dinner
Its ayam panggang, beef rendang and babi pongteh are among the dishes we'd recommend
But it was the desserts — pulut hitam and a homemade banana cake — that stole the show
EDITOR'S NOTE: Babba closed on Oct 30, 2022. 
It's a good thing that I was blithely unaware Babba was opened by the same people behind The Brewing Ground, one of the best places in the east that serves some of the most robustly flavoured classically cafe fare I've tasted.
This lack of prior knowledge proved to be great for impartiality because I'm confident that had I known this little nugget of information, I would have broadly excused any shortcomings of a bad day in the kitchen. As expected of me, I assure you my review here is impartial.
But I digress.
The backstory
According to its website, Babba is "inspired by a Baba (Peranakan) and a baba (爸爸) who holds himself to high standards of excellence, unshaken by whatever the world throws at him, was always loving on people with food, consistently dedicating himself to his own standards of excellence and providing not just his family, but the rest of Singapore, with Peranakan dishes passed down from generations before".
Located in the private estate enclave of Jalan Riang, within walking distance of Serangoon MRT station, Babba is not just a Peranakan outfit. It's also a transformative one.
This translates to different menus throughout the day — a twist on the traditional at brunch and an authentic Peranakan feast for dinner.
On the night of my visit, Babba was the only restaurant opened along that stretch. This, I reckon, made for good business, as evidenced by the bustling dinner crowd celebrating birthdays, and scores of couples — mostly casually dressed — dropping by for a quick dinner date.
Our verdict
What it's good for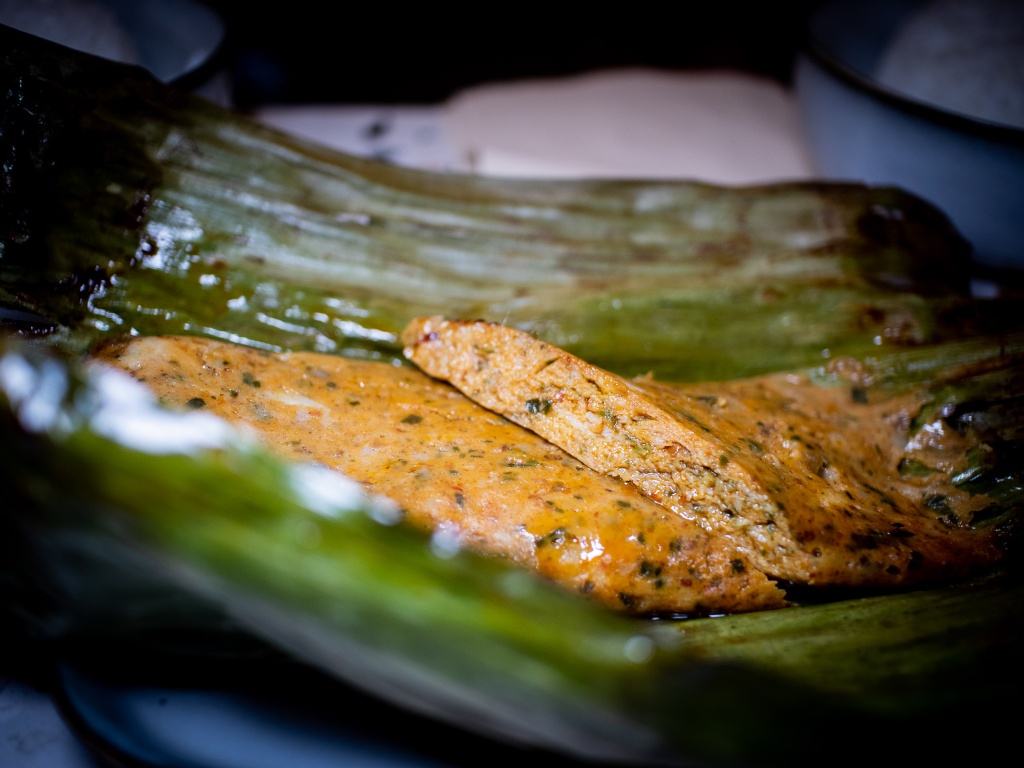 Dinner starts with an appetiser of Nyonya otah (S$12), served wrapped in attap leaves with much less char on the exterior than I'd have preferred.
Inside, the wide rectangle of fish paste is good for a party of three, although it did veer on being a tad salty. Overly generous seasoning aside, the otah was suitably fragrant and spiced and, if anything, a decent iteration of a classic.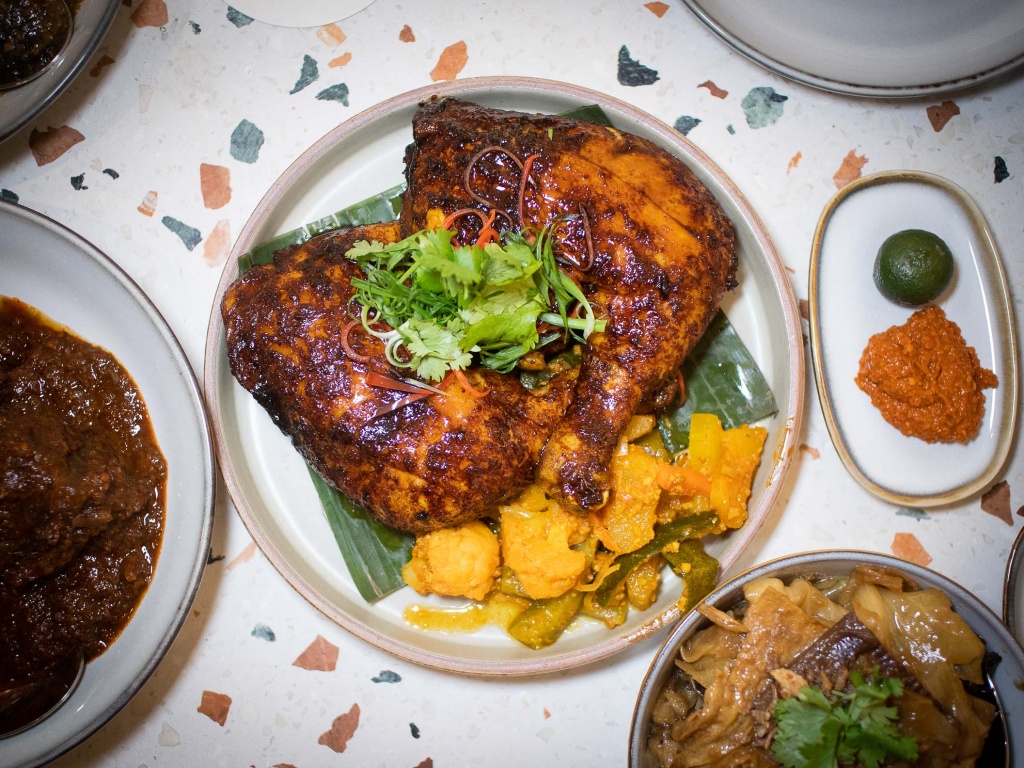 The ayam panggang (S$28) draws due attention with its bold char and shimmery skin from the kicap manis glaze. This was my favourite of the night, although I wouldn't mind if it was brined slightly longer so that the inside matches the flavourful outside. Grilled chicken on its own has so little going for it, so it's imperative that every element of the dish is executed with finesse and that, I believe, starts with a heroic brine.
But that aside, the skin was a delight, equal parts sweet and slightly spicy. It's what all grilled chicken should aspire to be. You know what they say — when in doubt, kicap manis. Always.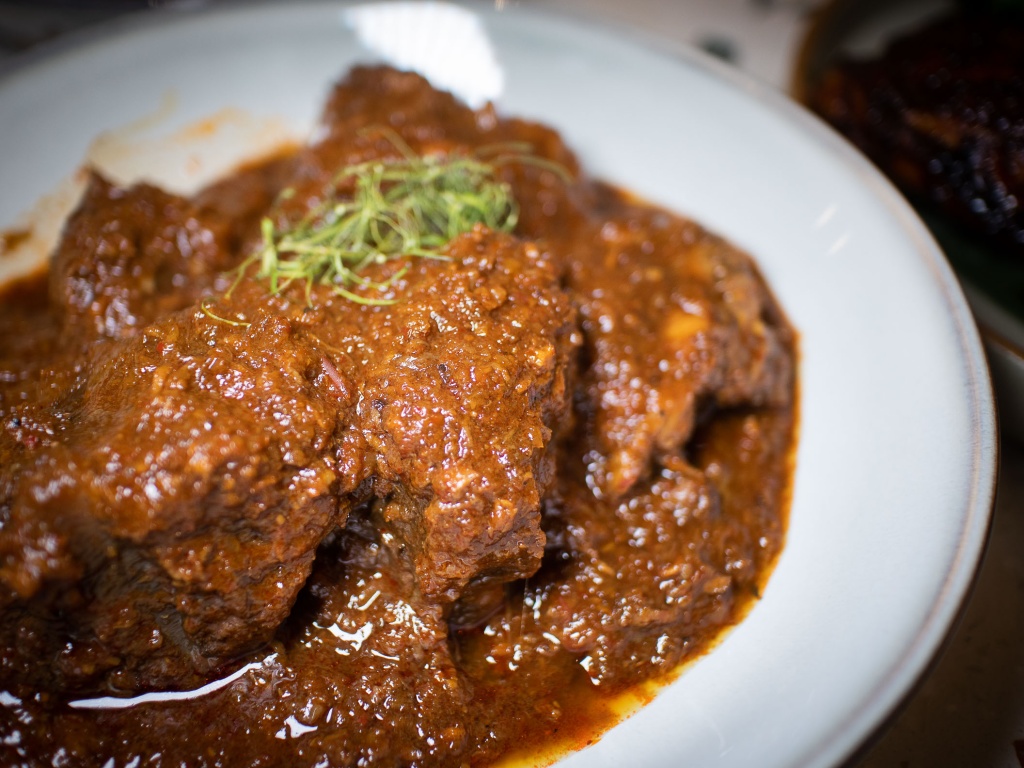 Mains come by way of a bowl of beef rendang (S$28) cooked with incredibly soft beef shin chunks with a balanced rempah and a slightly wet gravy in a rich hue of earth — just the way I like it. This was rich but not overindulgently, making judicious eating a guilt-free affair.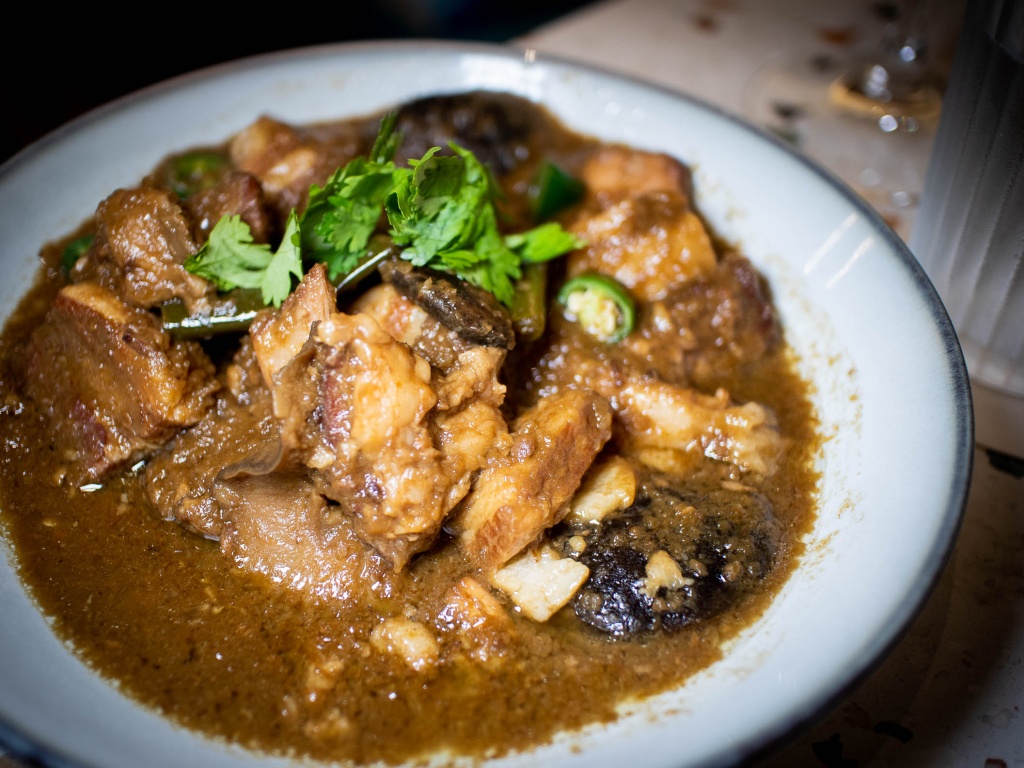 The babi pongteh (S$26), by contrast, was a sharp departure from the rich flavouring of the rendang, offering a vastly different spice palette paired with an intoxicating cinnamon aroma that lingers. It sets itself apart from similar iterations with the use of Iberico pork belly that lends a sultry fattiness to the dish. 
A word of advice: Let this sit for a while. Like most dishes in the Peranakan and Malay repertoire, it gets better with age.
Still, what would make me come back to Babba are its desserts — the two I had were impeccable works of art and a great show of balance of textures and flavours.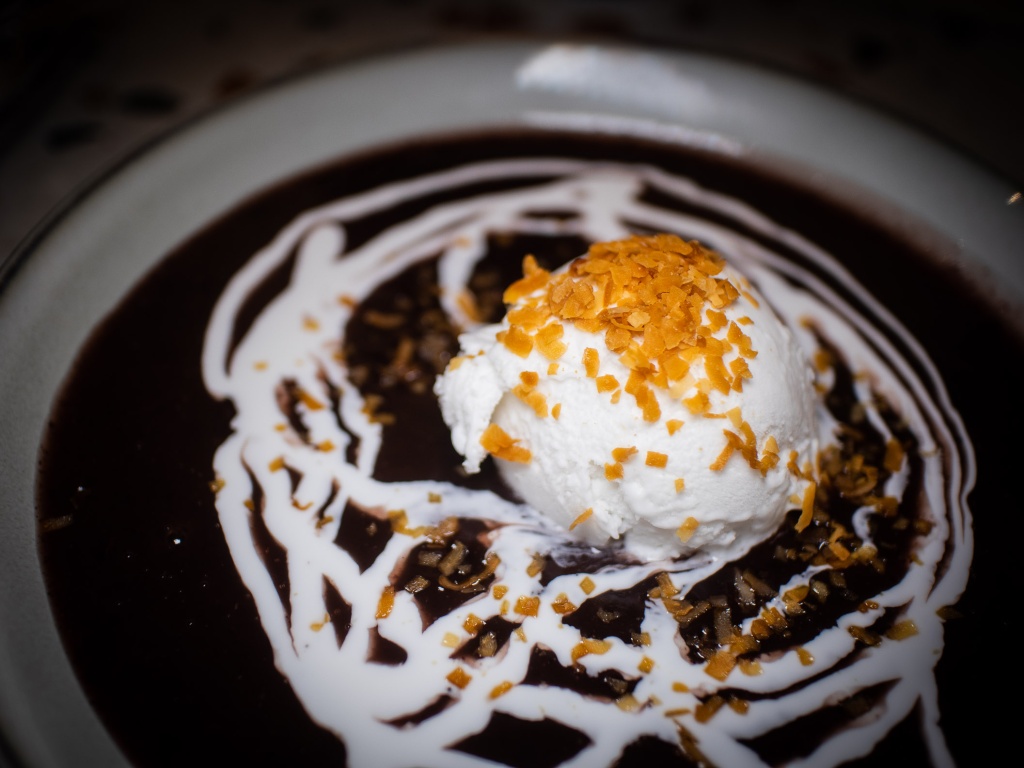 There's the pulut hitam (S$10) that took so much of my breath away with its keen navigation and understanding of the balance of sweet black glutinous rice and salty coconut cream. Served with a scoop of coconut sorbet, this was impressive for something so traditional.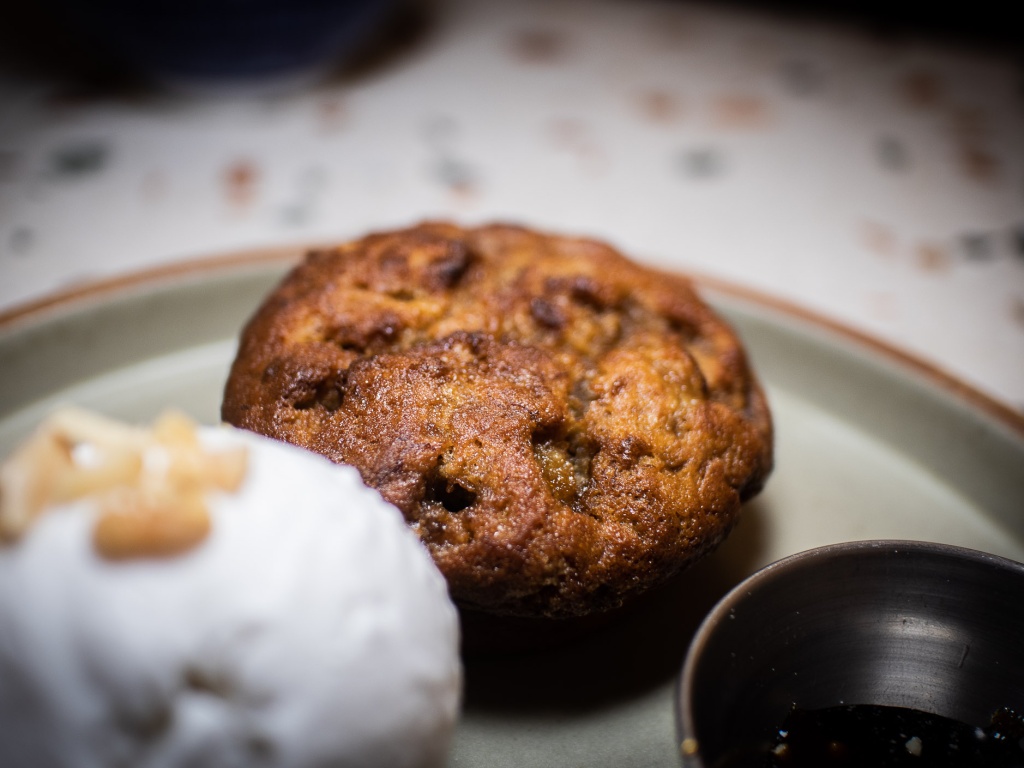 But it's the homemade banana cake (S$13) that made me gasp and clutch my proverbial pearls in awe. Here, the dense cake is filled — and I mean filled to the brim — with soft, gooey and intoxicatingly sweet bananas. Dip that in the salted gula melaka sauce and combine it with a generous spoonful of coconut sorbet, and call it a night.
What it could improve on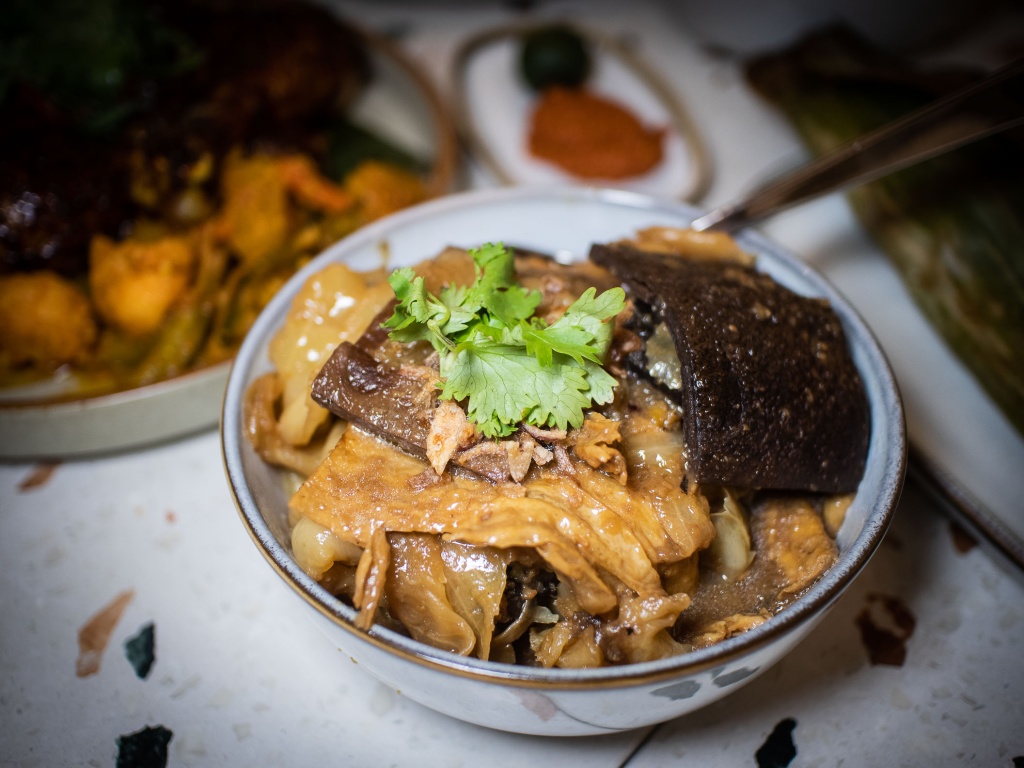 The chap chye (S$15), which comes with braised cabbage and carrots cooked in a savoury taucheo gravy, was a valiant attempt that falls slightly short. To be honest, I've had more umami and briny chap chyes, but this works just as well.
I particularly liked the addition of black wood ear fungus, which absorbed all that precious taucheo gravy with nary a hesitation.
Still, Babba is one of those places that I can confidently rank as above-average, almost reaching my standards of the pinnacle of excellence but missing the mark ever so slightly.
Everything was objectively good, which, for a Singapore restaurant, would suffice and is what would ensure success in a saturated space.
Our quick takes
Is it conducive to conversation? The restaurant employs professional soundboards that suspend from the ceiling throughout the space. So, even if it's full, it's possible to carry on a conversation in soft, hushed tones.
Is a reservation necessary? A reservation is not needed, but recommended.
How to get there? It's a 10-minute walk from Serangoon MRT station.
HungryGoWhere paid for its meal at this restaurant for this review. 
Babba is on the GrabFood delivery service. You can also book a ride there. 
15-9 Jalan Riang
Open: Monday to Sunday (8am to 4pm, 6pm to 10pm)
15-9 Jalan Riang
Open: Monday to Sunday (8am to 4pm, 6pm to 10pm)