75 Peanuts Soup: Forget the ah balling, the peanut soup is amazing!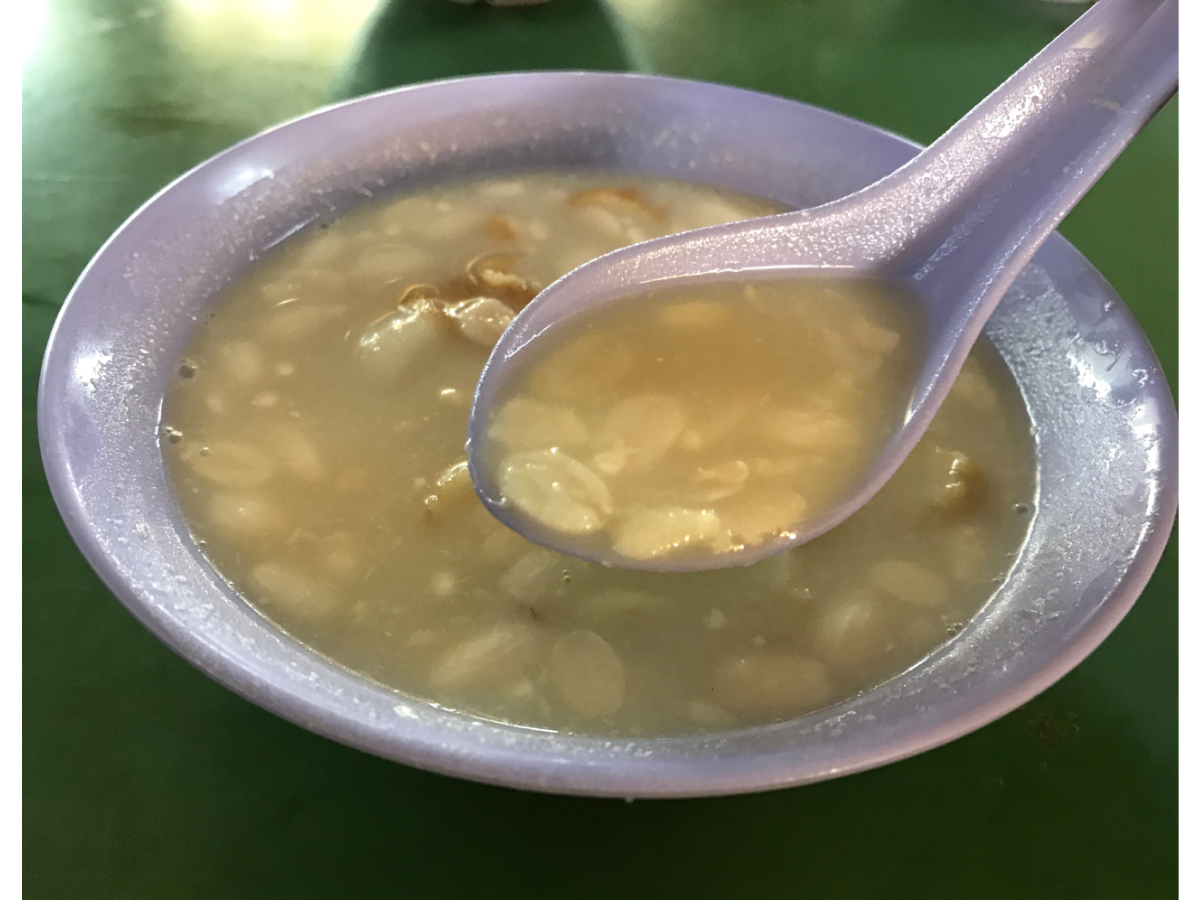 Peanut soup is very often just a base for the star of the show, the tang yuan (glutinous rice balls with sweet fillings) but here at Zhong Guo Jie Peanuts Soup (or 75 Peanuts Soup as it is commonly referred to), the sweet soup bases — peanut soup and red bean — are the main attraction here.
Now run by the third-generation Peh Cheng Giap and his wife, this tong shui stall (Cantonese desserts stall) is located at Maxwell Food Centre, is over 70 years old and was started by his grandmother, an immigrant from China's Anxi province.
The best-selling is the peanut soup ($1) which is meticulously done. Using just peanuts, sugar and water, the soup is boiled for four hours over a heat that is carefully controlled. The result is peanuts that look whole but have a soft, yet firm, melt-in-your-mouth consistency when you bite into it.
The flavour of the dessert is extraordinary as the peanut flavour is very distinct, partly thanks to a restrained sweetness such that the natural flavour of the peanuts comes through. The dessert soup also has a natural nutty creaminess that is refreshing, yet rich, if that makes any sense.
The other two offerings — the red bean and tau suan — are not as compelling as the peanut soup but are still several notches better than the average offerings in food centres.
The red bean soup ($1) has a thick texture and sago pearls are added for a textural difference. They used to put dried orange peel and lotus seeds but they seem to have phased out this practise.
The tau suan (mung bean dessert) is very often the last one to sell out here but it is still no slouch as it comes packed with a generous amount of mung beans that have been cooked to a soft, yet firm consistency. The yu tiao (dough fritters) is nothing to shout about and is available for the tau suan at an extra charge.
They offer factory-made tang yuan to go with the soups — peanut, black sesame — ($1.50/2) but ask any longtime customer and they will tell you that they tend to order the soups alone as the overly sweet tang yuan fillings tend to mask the natural flavour of the soups.
---
This archived article appeared in an earlier version of HungryGoWhere and may not be up-to-date. To alert us to outdated information, please contact us here.