My Must-Eats… with Grab CEO Anthony Tan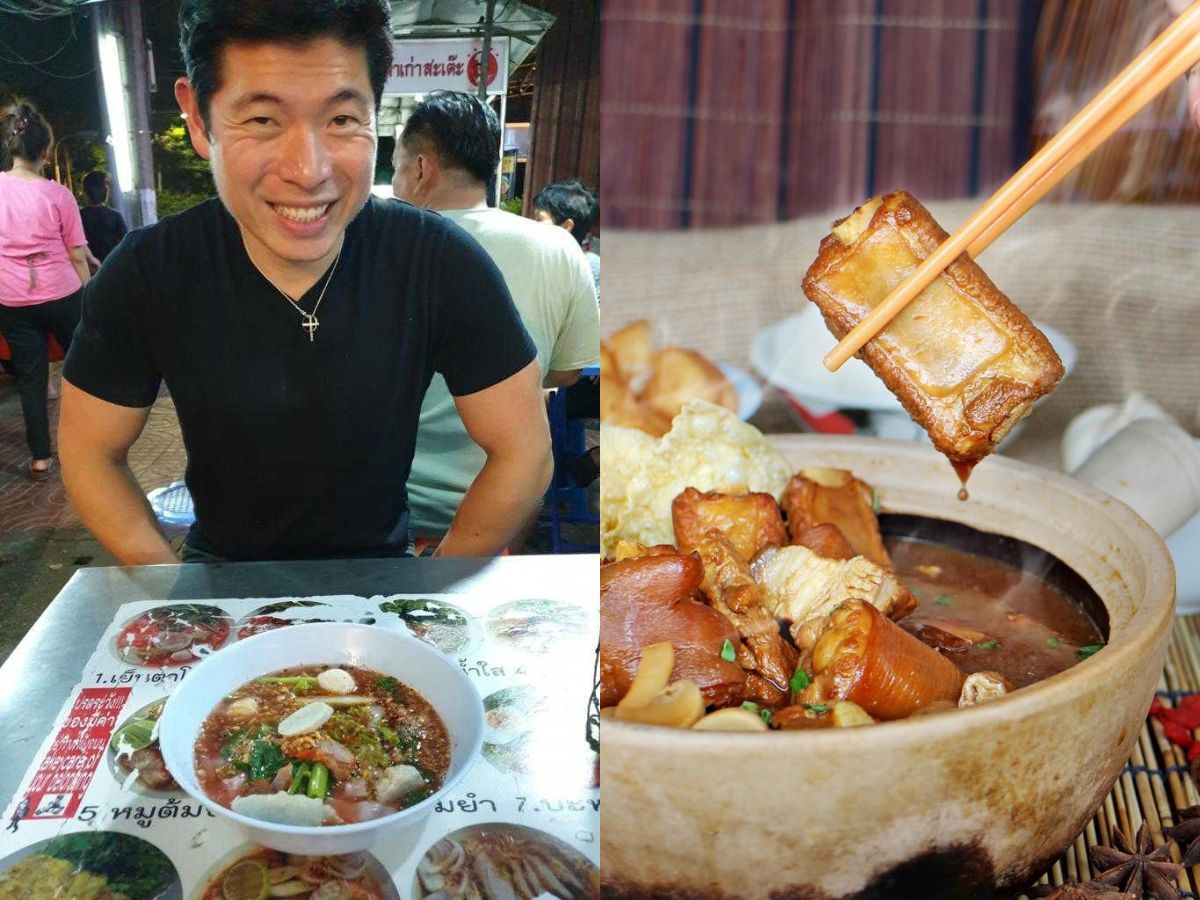 My Must-Eats is a HungryGoWhere series featuring Singapore's public figures and their favourite food haunts. This week, we speak to Anthony Tan, CEO of Southeast Asia's superapp Grab.
Being at the helm of a publicly listed company, which offers a multitude of services to millions of users, entails a great deal of commitment.
Still, Anthony Tan, chief executive officer of regional superapp Grab — which owns HungryGoWhere — makes it a point to connect with family, friends and colleagues over meals as often as possible. Much like his 2012 self, when he founded the company with Tan Hooi Ling. 
The 41-year-old and his wife Chloe Tong, together with their four young children, frequently host dinners at their home.
Dinner is never a boring affair, since the family usually orders food from the GrabFood delivery service on such occasions. The options are boundless, spanning a variety of cuisines and budget types. 
Yet Anthony Tan's love for local food is never too far away, as we've learnt. 
He talks to us about some of his favourite food and the eateries he frequents in Singapore.
1. What dish reminds you of your childhood — and where did you get it?
Some of my fondest memories as a child were of visiting Klang, a city in Malaysia where my mum is from. I would spend a few weekends each year there with my parents and two brothers, and we would have bak kut teh at various local joints.
My family would sit at a round table and share a big claypot of caramel-coloured herbal soup. I love having soft-bone ribs in the soup, and would have them with lots of sliced chilli and even more garlic in a dark-soy-sauce dip. I also very much enjoy yu char kway (golden-brown fried dough fritters), which taste great both fresh and crisp, or soaked in warm broth.
Interestingly, my wife Chloe also has roots in Klang and spent every Sunday of her growing-up years having bak kut teh there with her family, too! Continuing our childhood tradition, whenever we're back in Klang with our four kids, we would make sure that bak kut teh is on the menu.
In Singapore, there are various bak kut teh outlets that we visit when a craving strikes. One we frequent is Kota Zheng Zong Bak Kut Teh.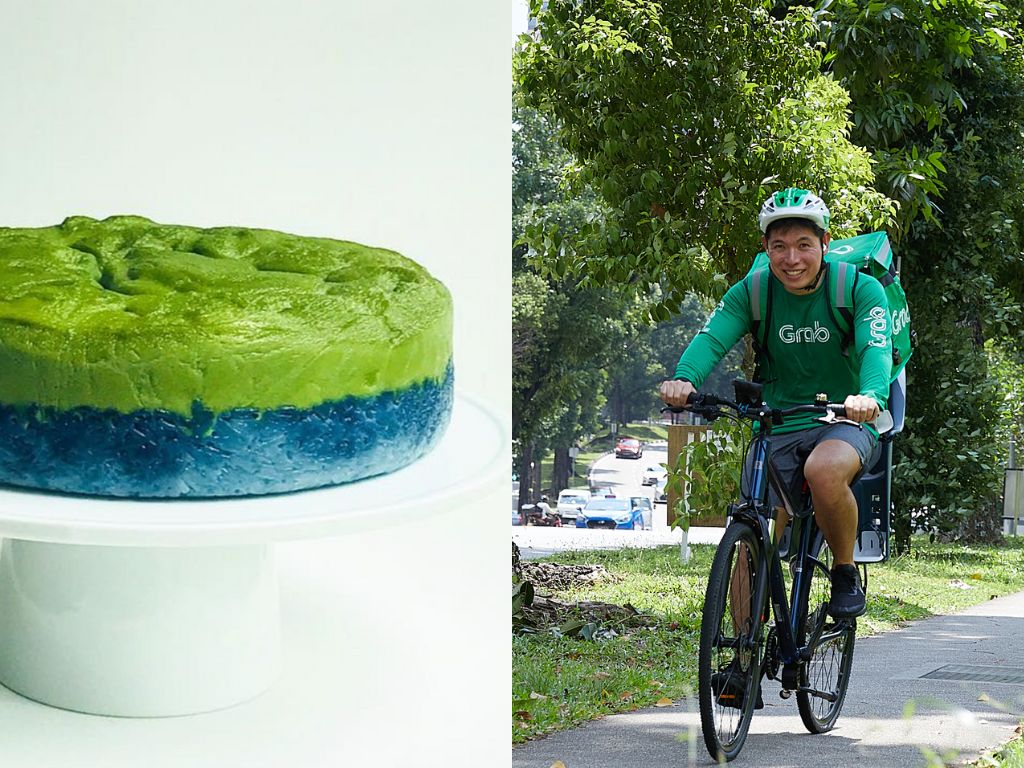 2. What's your go-to eatery in Singapore? Why?
My family gets 80% of our meals from our favourite "digital food court", GrabFood!
One of my favourite dishes to order is fishball mee pok noodles. I love the rich textures and flavours of this dish. The springy noodles, chewy fishballs and crispy pork lard go perfectly with the salty, sweet and tangy sauce. I always get my mee pok spicy for that extra "kick".
For dessert and tea breaks, I like to have traditional treats such as nonya kuehs. Chalk Farm's kueh salat is delicious — the custard layer is fragrant and smooth, while the glutinous rice layer is moist and chewy.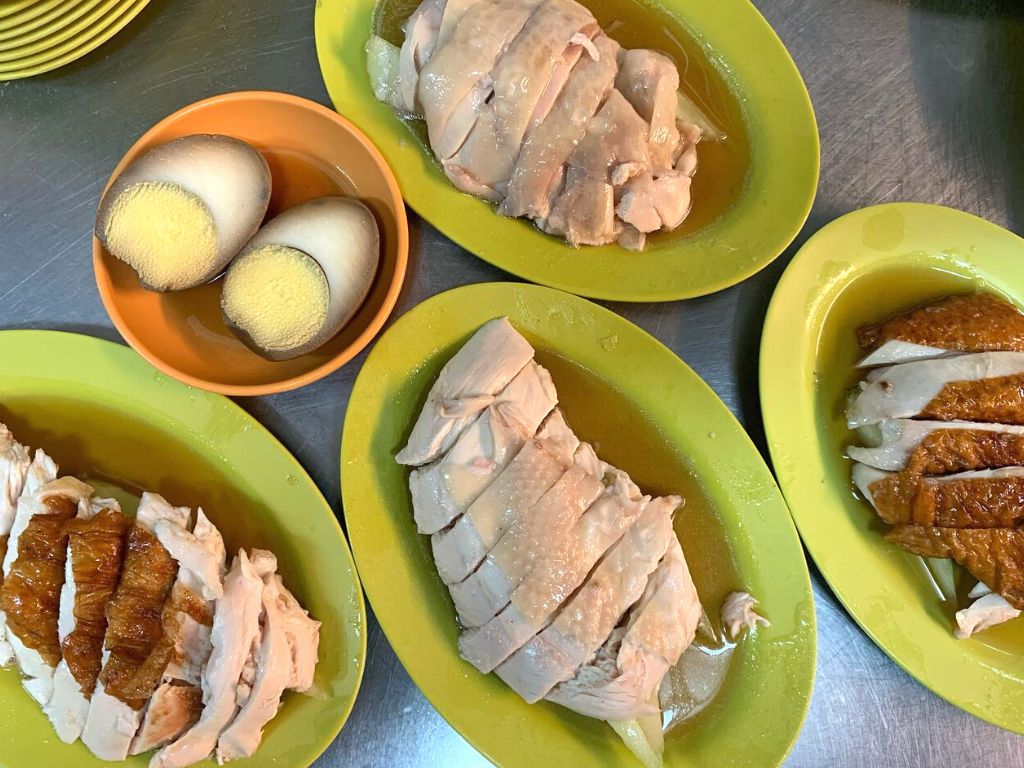 3. When you travel, what's one Singapore dish you always miss?
Chicken rice! With extra chilli and ginger.
One of the places my family goes to for chicken rice is Hainanese Delicacy at Far East Plaza. 
The chicken is tender and juicy, and the rice flavourful. I'm also partial to the salted-vegetable duck soup there — the vegetables in the soup are boiled so soft they just melt away in your mouth.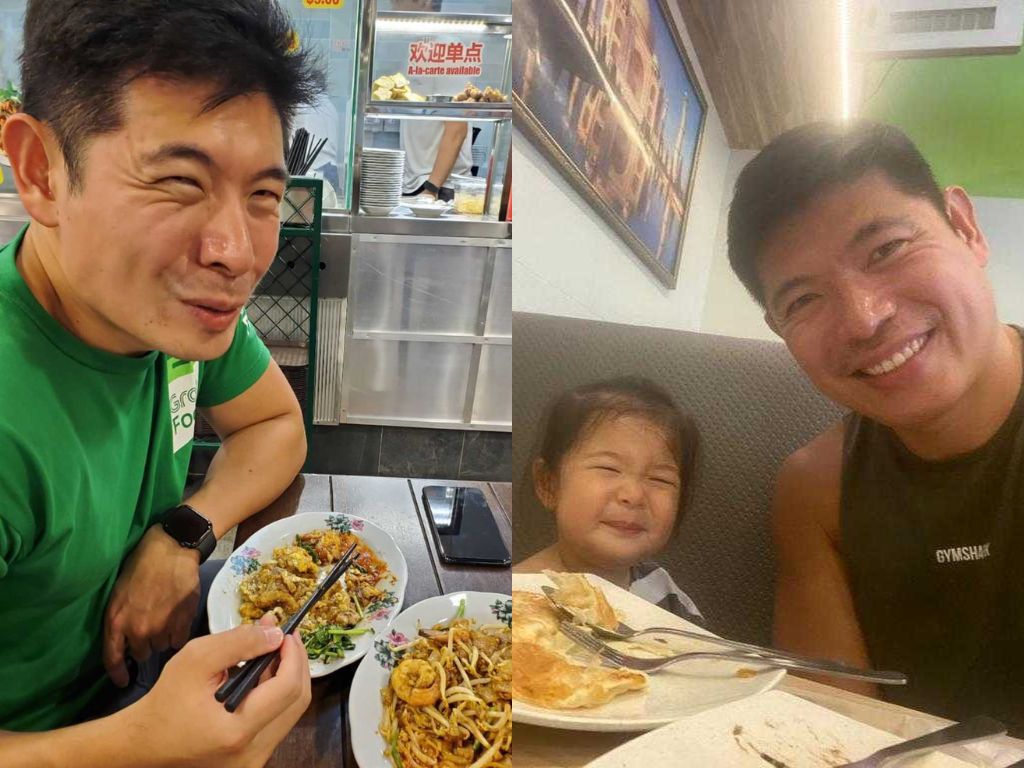 4. What dish or cuisine do you want to try, but have not?
Nothing comes to mind immediately — I've always been pretty adventurous when it comes to food!
When I travel, I always make it a point to eat a variety of local cuisine. Some of my favourite Southeast Asian dishes include: 
The Filipino sour-and-savoury soup, sinigang, made with tamarind, vegetables and meat. This hearty and soothing soup is the perfect meal for rainy days.

The Thai classic, pad krapow gai — chopped or minced chicken stir-fried with basil and spices, and served with rice. 

The Vietnamese sandwich, banh mi, which is filled with meats, vegetables and condiments, such as red chilli.

The Indonesian comfort food, bubur ayam. This is a type of chicken congee served with a variety of sides and condiments, including dough fritters, broth, prawn crackers, fresh scallions and fried shallots. I like to drizzle my bubur ayam with extra kecap manis — which is sweet soy sauce — and of course chilli!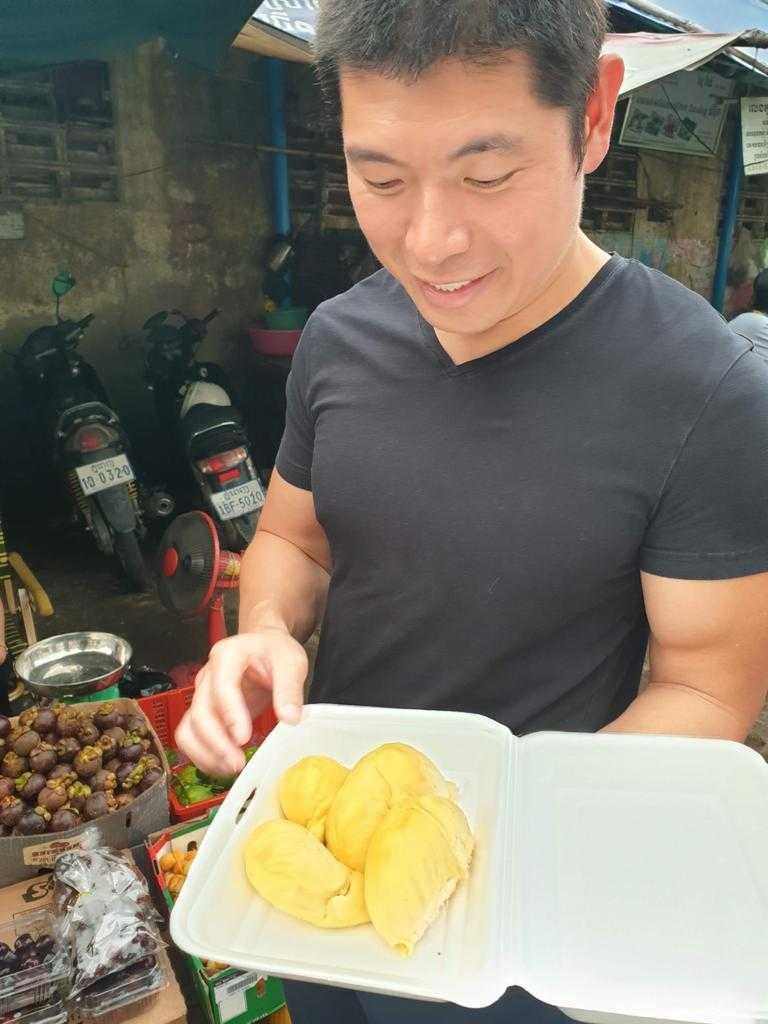 5. What's the last thing you ate that impressed you — and where did you have it?
Durian never fails to impress me. 
All my family members are huge fans, and my kids have been indulging in durian even before they started crawling. 
We get our durians from GrabFood. My favourite durian varieties are Mao Shan Wang and D24 — I like their creamy texture and bittersweet notes.