Food Guide: Geylang Serai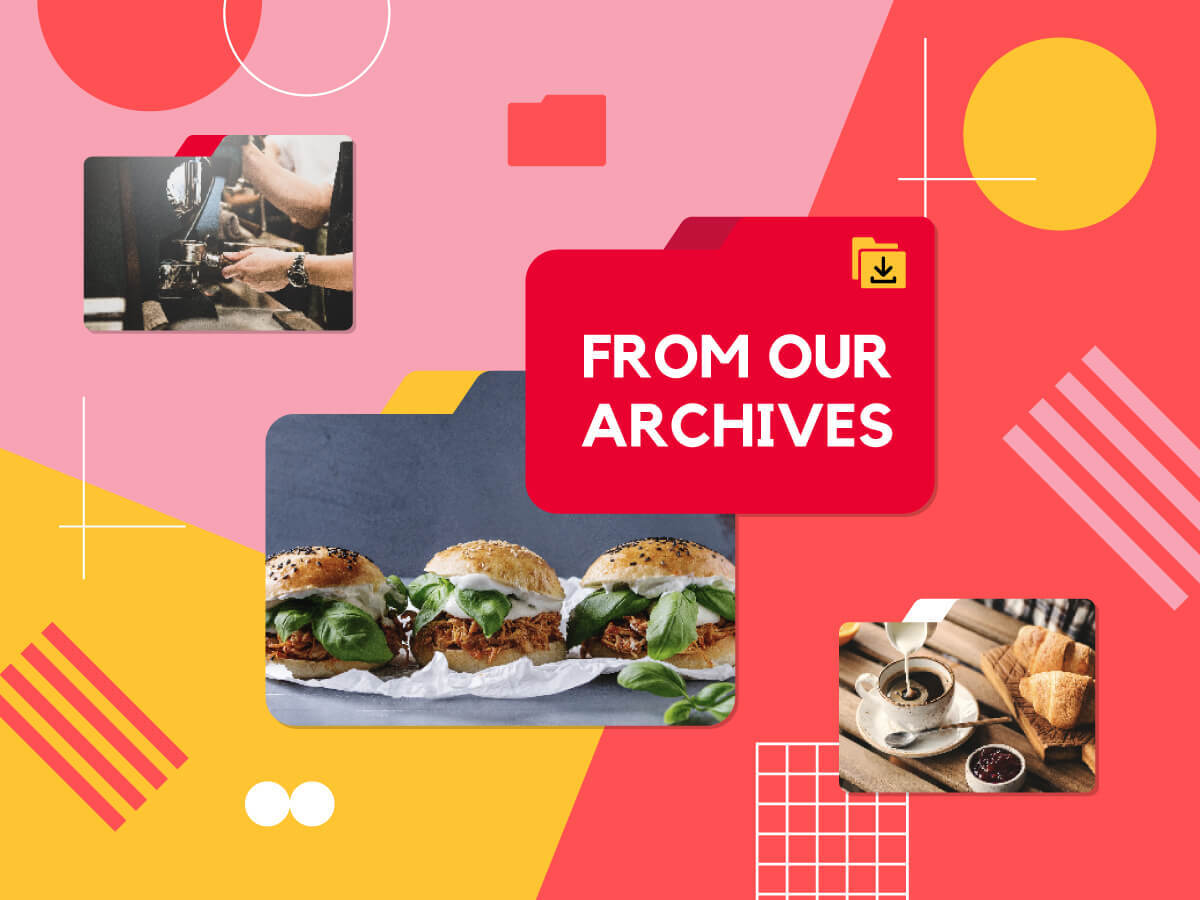 *This feature is out-of-date. Our current area guide to Geylang Serai is: The definitive food guide to Geylang Serai!
There is no better place for an all-in-one slice of Malay culture. After all, Geylang Serai is one of the oldest Malay enclaves in Singapore. Here, walk into shopping malls circa 1980s selling Malay textiles, crafts, traditional clothing, markets for fresh produce, spices and of course, some of the best Muslim/Indian food in Singapore.
The best eats are concentrated at two food centres here, at Geylang Serai Market and Food Centre and Haig Road Market & Food Centre, though there are some gems to be found in coffee shops and along the side streets south of Geylang Road.
Here is an assortment of the best local foods that Geylang Serai has to offer:
Chendol
A classic dessert in its best light
At first glance, Cendol Geylang Serai's chendol ($1.50 a bowl) might seem lacking – no fancy toppings like durian or ice cream and not even red beans or chin chow (grass jelly). They simply add gula Melaka, coconut cream, ice shavings and homemade soft chendol slivers that are not garishly green. On its own, this slightly sweet bowl it might be too delicate, even watery (they don't overdo the coconut cream), but eat it after a meal and it fits the definition of 'refreshing'.
Cendol Geylang Serai | Address: #02-107 Geylang Serai Market and Food Centre, 1 Geylang Serai | Tel: 94855845 | Opening hours: Daily 9am-7pm
Fried chicken
Singapore's very own southern-style fried chicken
This locally-owned fast food-style fried chicken joint has been operating since 1984. The herbs and spices in Arnold's Fried Chicken's batter mix are not as robust as, say, KFC's, but the chain more than makes up for it with its crispy and tender fried chicken ($6.60 for a two-piece meal). The best thing about it being local is that you get extras you would never find in a typical fast food joint – in this case – drinks like iced bandung (condensed milk and rose water), iced Milo and ice kachang as a dessert option.
Arnold's Fried Chicken | Address: 810 Geylang Road, #02-99/101 City Plaza | Tel: 67462372 | Opening hours: Daily 11.30am-9.45pm

Nasi biryani
Malay yellow rice cooked with meticulousness
Hardcore fans will say that the spices have tamed over the years but no one will disagree that Geylang Briyani Stall still holds one of the top spots for biryani ($5). Special attention has been paid to every aspect of the dish: the meat (especially the mutton) is tender, the basmati rice is fluffy and buttery, and the masala gravy is robust with flavour. The achar (pickled vegetables) – made without colouring – has a nice crunch and freshness to it. The accompanying thick lentil curry with its almost melting potato pieces is not watered down like many other stalls do it.
Geylang Biryani Stall| Address: 1 Geylang Serai, #02-146 Geylang Serai Market and Food Centre | Opening hours: Tue-Sun 9am-5pm
WE ORDERED THE SAME ITEMS FROM THREE NASI PADANG STALLS AND TOOK NOTES:
Sinar Pagi: The most expensive of the three. Serves out the least amount of rice. The longest queues at lunchtime.
HJH Maimunah: The cheapest of the three food places, considering you dine in air-conditioned comfort. Good classic flavours can be found here, but not necessarily the most adventurous.
Hajjah Mona Nasi Padang: The least patronised of the three, but has, quite possibly, the most distinctive style.
CRITICS' PICK Nasi Padang
Rendang that stands out
There are plenty of nasi padang stalls around Geylang Serai, two of which have consistently gotten all the media attention: Sinar Pagi Nasi Padang and HJ. Maimunah Restaurant & Catering. Hajjah Mona Nasi Padang has always been in the shadow, though it should not be.
Hajjah Mona does its nasi Padang differently: their beef rendang is rich and extremely soft and their dry-fried tempeh is dry, crunchy with a more intense flavour because they do not add a lot, if any, water. The vegetables in their urap salad – tossed with serundeng (sautéed coconut shavings) – is barely cooked for that raw and fresh bite. Other stalls make the dish more like a stir fry.
Whether you like their this different approach boils down to how you like your rendang done, but their boldness earns Hajjah Mona a recommendation above the other two.
Hajjah Mona Nasi Padang | Address: 1 Geylang Serai, #02-166 Geylang Serai Market and Food Centre | Tel: 82826902 | Opening hours: Thu-Tue 8am-7pm
Mee rebus
Shrimps, mutton and crabs go into the thick sauce
The mee rebus (Malay for "boiled noodles", $2.50) at Afandi Hawa & Family is stewed with dried shrimps, mutton scraps and flower crabs, resulting in a rich, not too sweet sauce with a distinct stock and curry flavour. The texture of the sauce is thick and smooth and a serving comes with a whole egg (unheard of these days!) and a prawn. A pity that they do not ladle mutton scraps into the dish anymore.
Afandi Hawa & Family | Address: 14 Haig Road, #01-21 Haig Road Cooked Food Centre | Opening hours: Thu-Tue 10am-10pm
Putu piring
A nearly-lost sweet dish in Singapore
These days, finding putu piring in Singapore is akin to striking lottery. No wonder Traditional Haig Road Putu Piring is so popular that they have had to open a second outlet to cater to demand (this is it). The kueh is soft and fluffy (five for $2) – due to the fact that the flour is not pressed into the mould. The intense and rich filling is made with top grade gula Melaka straight from Malacca, and they are generous with their salted coconut shavings.
Traditional Haig Road Putu Piring | Address: 970 Geylang Rd, #01-02 Mr Teh Tarik (Food Court) and one other location | Tel: 94229017 | Opening hours: Daily noon-10.30pm, closed every second Tues of the month
Roti John
A Singaporean invention done well
Not many stalls do this well. Rosy & Nora is one of the few who do it spot-on. The crusty side of the bread ($3.30) is dry-fried for a crispy bite and the omelette mixture with soft onions is nicely salted. The spiced mutton mince is adequate with a satisfying hint of curry flavour. It is also refreshing that they do not jazz it up with mayonnaise or cheese on top (thank goodness). The chilli sauce that's served alongside has a nice balance of sweet, sour and spicy. They also sell halal popiahs.
Rosy & Nora | Address: 14 Haig Road, #01-15 Haig Road Cooked Food Centre | Opening hours: Daily 2pm-10pm.
Satay
Almost perfect Malay-style satay
The charcoal-grilled satay ($0.50 per stick, minimum of ten sticks) at Warong Sudi Mampir is smoky, not too sweet and is marinated lightly so you can still taste the flavour of the meat. The rich and creamy chunky satay sauce also reins in the sweetness. The soft, yet firm ketupat (rice cake) in the sauce melts in your mouth. Their chicken satay uses breast meat which can be a tad dry, and Warong also serves hati (liver) and babat (tripe) – both beef – but their mutton satay is definitely the star here.
Warong Sudi Mampir| Address: 14 Haig Road, #01-19 Haig Road Cooked Food Centre | Opening hours: Mon, Tue & Fri 10.30am-7pm; Sat & Sun 10.30am-5pm
---
A journalist since 2001, Gregory Leow took a break from his job at Singapore Press Holdings to pursue music. In addition to being a blues and roots guitarist, guitar teacher and guitar repairman, he also writes freelance and has contributed to Mediacorp magazines, Makansutra, IS magazine, CNNGo, Time Out Singapore, Wine and Dine and Straits Times Life!
---
This archived article appeared in an earlier version of HungryGoWhere and may not be up-to-date. To alert us to outdated information, please contact us here.