Top 10 Dive Bars in Singapore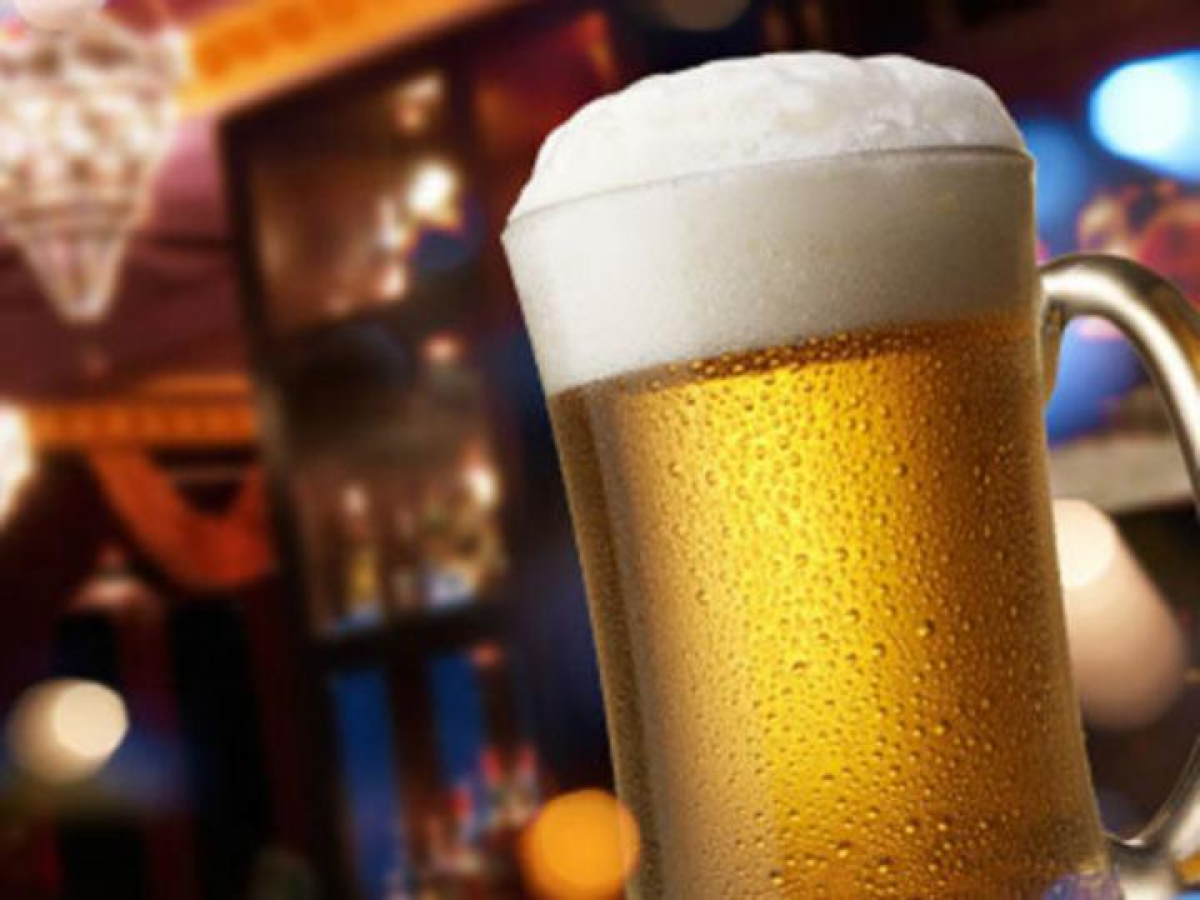 The dive bar earned its notorious label from drinkers who dove under tables when bar fights and indoor shootouts broke loose – think cowboys and shootouts in 18th century America. Famously rough and often dingy, the dive bars of today are romanticised for its camaraderie and crude authenticity. We round up ten watering holes known for their distinctly raw charm, and combat a few while at it.
BLooiE's Roadhouse
Monster bikers and mouthwatering burgers
Harley Davidsons are a common sight, as BLooiE's is a favourite among hungry leather-clad greased-up men, and women. They come in from Jalan Tua Kong and pull in next to the establishment's weather-beaten al fresco area for the homemade 180g patty burgers (from $15). Draught Hoegaarden, Stella and San Miguel flow from $7.50 a glass, though at happy hour (2pm-8pm daily) it's $6 a glass and $21 for a jug. Lest you need confirmation that rough is the way to go at this roughed-up wood-fitted bar: the BBQ beer-butt-chicken ($38) is a full can of beer is shoved up the chicken's butthole, barbequed upright on an open grill. This bird is meant for four, but you are allowed to be rude and not share here.
BLooiE's Roadhouse | Address: 49 Jalan Tua Kong | Tel: 64420030 | Opening hours: Sun-Thu 4pm-midnight, Fri & Sat 4pm-1am
Countryside Café
Homely vibe, ambitious menu
Unlike the Prince of Wales that sits merely a few blocks away, this is a small, cozy, homely joint. Located in the middle of chaotic Little India, this 30-seater sheds a homely vibe with a bookshelf in the corner and mugs and pictures of travellers hung on the wall. The occasional beggar and drunken traveller are known to stumble in, but let owner Shreelatha Kumar shoo them away. Stay focused on the ever-growing selection of beers and international food: there are over 40 labels of beers (from $8) to pick from, as well as the usual Heineken and Tiger ($9 per pint; $53 per tower). We recommend the rare Belgium Tripel Karmeliet.
Countryside Café | Address: 71 Dunlop Street | Tel: 91208902 | Opening hours: Mon 6pm-midnight; Tue-Thu & Sun 10am-midnight | Fri & Sat 10am-1am
CRITIC'S PICK Remember Excaliber Café
Nostalgic evergreen watering hole
Leroy Rodriguez toggles behind the bar counter in his staple baggy t-shirt and jeans, serving up Tiger mugs ($7) and pints ($10). The 48-year-old has been managing this Tanglin Shopping Centre (not Mall) joint for his owner friend for the past seven out of 11 years. The bar is in a mess: boxes of liquor narrow the already narrow walkway, damaged audio equipment collects dust in the corner, and worn out posters of music icons and PG16 subjects adorn the walls. That is why Excalibur – as it is fondly known – is magical: what plays on the 25-inch television screen is a collection of laser disc-, VCD- and DVD-format music videos that dates from the 1950s to the '90s. Rodriguez multitasks as the disc jockey here (he has to, he works alone), and he takes requests. In case you're wondering, his personal favourites include The Doobie Brothers, Neil Diamond and KISS. If you're already smiling and nodding, this beat-up evergreen music bar is for you.
Remember Excalibur Café | Address: 19 Tanglin Road, #B1-06 Tanglin Shopping Centre | Tel: 67388682 | Opening hours: Mon-Sat 5pm-1am; Sun 8.30pm-midnight
Going Om
Nepali culture-inspired bar that goes all ways
It's all about consciousness and Zen over bottles of beer ($10 per bottle; five bottles for $40) at this psychedelic bar. Inspired by Hindu temples when founders Barry Tan and Oliver Pang were in the Himalayas, they made the conscious decision to transport their peace-loving and free-spirited experiences back here. Handwritten messages all over walls at the indoor bar (they'd rather call it a 'sanctuary') keeps visitors on the meditative track; you won't be able to help it – with plush cushions and fragrant incense filling the dimly lit joint, your mind will be altered in no time. Occasionally, fire twirlers, magicians, jugglers and dancing commoners can be found lashing out in their full hedonistic and dreadlock glory outside of the establishment. As if that isn't polarizing enough, homegrown talents play acoustic sets while customers smoke on shisha ($25).
Going Om | Address: 63 Haji Lane | Tel: 6297 9197 | Opening hours: Daily 5pm-late
Lazy Lizard
Shanty-looking bar packs in a crowd
In the corner of atas (Malay for 'top'; Singlish for 'posh') Sixth Avenue is a bar that will never appear in the pages of 'Inspiring Bar Designs': Lazy Lizard's unglamorous hut-like decor looks like a makeshift bar jammed under the roof of a shophouse. But it's exactly because of its shanty look that patrons come from the far edges of Singapore. Escape the pretentiousness of city bars with Mexican food and chatty and welcoming Pinoy servers in an unpolished setting: the 30-seater (20 indoors; 10 outdoors) operates as a full house on weekends (don't even bother waiting), with both locals and expats parking their inebriated selves way past closing time. And no wonder too, the San Miguel and Hoegaarden (both on tap – $7 per pint; $25 per jug) and liquors by the bottle (from $138-147) are all priced relatively reasonably. 
Lazy Lizard | Address: 2 Sixth Avenue | Tel: 64686289 | Opening Hours: Mon to Fri noon-1am; Sat & Sun noon-2am
Ming's Café & Pub
Boorish but endearing
This Thomson Road locale is a cross between a KTV pub, your living room and the heartlands. The area's residents (families included) love this 'clean' bar for its wide-appealing features: a television for emerging singing sensations while another telecasts football on mute, indifferent servers will join you for a drink whenever they feel like, and potluck sessions every last day of the month. To add to that, eight-ball is free to play every day. Tiger beer is the only sud on tap ($7), but bottled beers (from $8) and house pours (from $12) are also available.
Ming's Café & Pub | 195 Upper Thomson Road | Tel: 62573187 | Opening hours: Mon- Thu 4pm-1am; Fri & Sat 4pm-2am
Place 2 R.E.A.D.
Hearty food popular with adolescents
'R.E.A.D.' is the abbreviation for 'relax, eat and drink' – the mantra of this two-storey bar. Its mish-mash decorative style mimic a haphazard selection from the Ikea catalog, though Place 2 R.E.A.D. stands out on the Prinsep Street belt for its tantalising grub and warm and welcoming staff. The mainly Greek and Italian menu is good for groups, as is the bucket of six bottled beers (Budwiser, Corona, San Miguel, form $40). This joint bustles during the weekend with rowdy adolescents strutting their youthful exuberance.
Place 2 Read | Address: 46A Prinsep Street, #01-01 & 02-01 | Tel: 63330689 | Opening hours: Sat-Mon, 4pm-midnight; Tue-Thu, 11.30am-2.30pm and 4pm-midnight; Fri 11.30am-2.30 pm and 4pm-1am
Sara's Pub
Dingy hipster hangout
One might assume that hipsters run this pub along Upper Thomson Road. That's because Sara's teenage son holds the reins to this joint, and does so with help from his friends. So expect some inexperienced service and testerone, a combination particularly evident over the weekend. Naturally – and thankfully – drink knowledge is limited, though all the kids really care about is for you to have a good time. From the bartender in slippers and shorts come bottled beers like Heineken, Erdinger, Corona and Hoegaarden ($10-$13); prices hit as low as $6 during happy hours (daily, 3pm-8pm). Food, snacks and hot beverages are delivered from neighboring restaurants and cafes.
Sara's Pub | Address: 217 Upper Thomson Road | Tel: 64579868 | Opening hours: Mon-Wed 6pm-2am; Thu 8pm-4am; Fri & Sat 7am-8am, 3pm-2am; Sun 3pm-5pm, 9pm-1am
The Sportsman
Non-fanciful quiz night spot
A bookshelf sticks out in the corner; stacks of files sit on the floor behind the bar; Rangers-Celtics football memorabilia hang on the wall; a framed portrait of Queen Elizabeth II and the Duke of Edinburg peers down; and stained windows characterise this shabby bar. Founded by a Scottish and Bruneian couple, the 14-year-old Anglo-native football bar is the venue for quiz nights on Wednesday, with free boneless curry chicken from 8.30pm until the pot runs dry. Happy hour lasts all day on Tuesdays with beers and house pours starting from $6.
The Sportsman | Address: 545 Orchard Road, #02-01 Far East Shopping Centre | Tel: 67351350 | Opening hours: Daily 11am-midnight
The Yard
The oldest British-style pub in Singapore
The Yard is a favorite among beer drinkers looking for that laid-back and authentic English charm. Opened in November 1983, the bar – named after the measurement of beer which equates to around 1.4 litres – is classically British in its distinctive décor and ambience. Past the heavy wooden doors is an old cloaked cupboard that has stood firmly in place since the day the pub opened. Colour-tinted windows, arched panels and stained brick walls further add to the nostalgic feel. Though not everything is as outdated: cable sport telecasts are streamed here. Happy hour is the best time to be clinking glasses – drink prices are 20 per cent less from 4pm to 8pm every day. Tetley's Bitters, London Pride and Carlsberg on tap start from $9.50.
The Yard | Address: 294 River Valley Road  | Tel: 62356497 | Opening hours: Sun-Thu 4pm-midnight; Fri & Sat 4pm-1am
---
This archived article appeared in an earlier version of HungryGoWhere and may not be up-to-date. To alert us to outdated information, please contact us here.