Authentic Chinese eateries in Geylang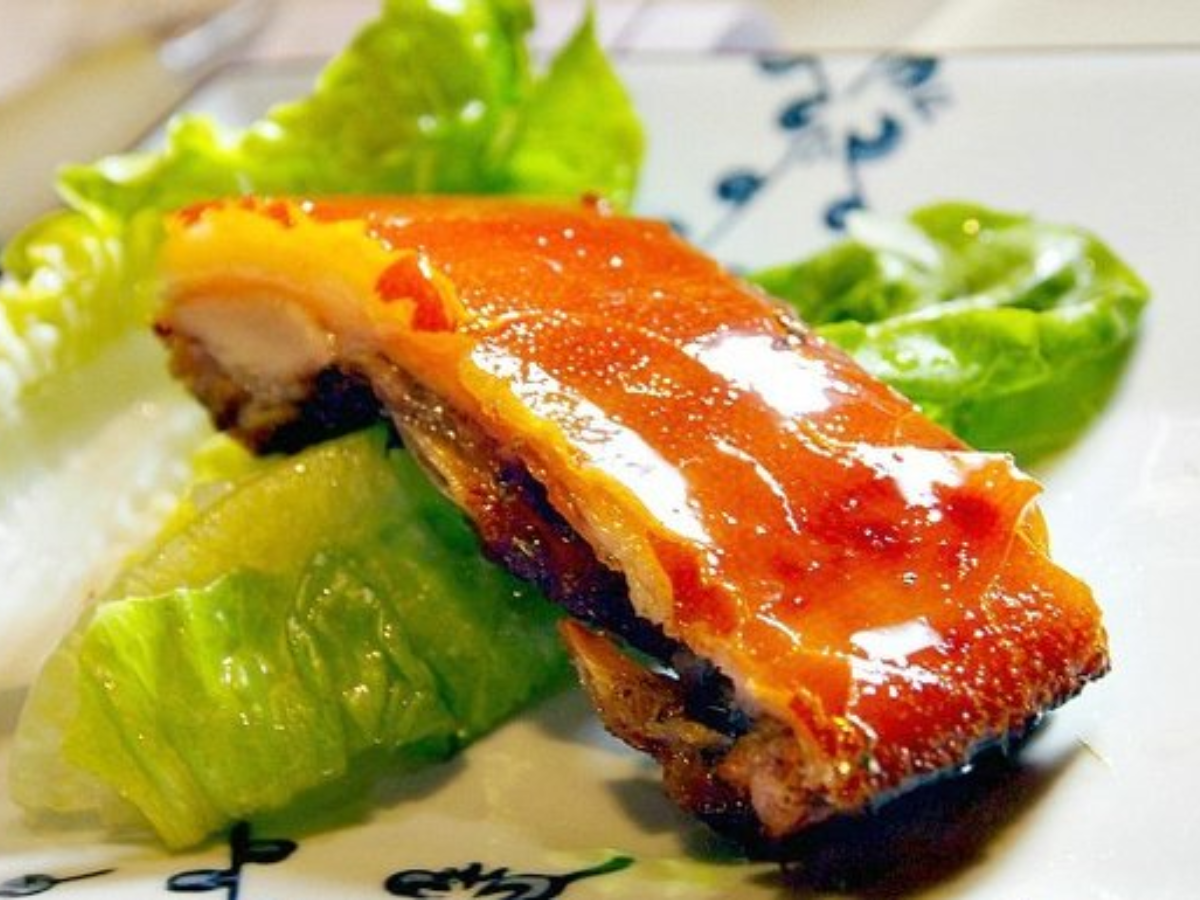 New eateries have been springing up along Geylang. Get the lowdown on what's happening, what to look out for, and what's hot.
These days, asking where Chinatown is will probably give you more than one answer.
Born-and-bred Singaporeans will tell you to take a train to Chinatown station, whereas a Chinese immigrant in Singapore may point you to some place else.
Take Wei, for instance. Ask the Permanent Resident whose been living in Singapore for 4 years, and she'll tell you that Chinatown is in Geylang. "My friends and I call Geylang 'little China'."
The changing fare of Geylang
Geylang has always been known for good food. The rows of refurbished shophouses are home to some of the most authentic (and dare we say, Singaporean) food in our city-state.
The last decade has seen food of a different kind flood the streets of Geylang. Sure, you can still find old favourites like seafood, tze char and nasi padang along the streets — but new eateries have quickly become the attraction today, adding vibrancy to the already exciting flavours in Geylang.
As the nickname "little China" suggests, Geylang is now a veritable hub for authentic ethnic Chinese food. The unobservant might dismiss the lot of them as hotpot restaurants serving up suspicious looking meat, but a casual stroll and a keen eye will quickly prove otherwise – a surprising diversity of cuisines from Shandong, Hunan and even new delicacies from Hong Kong are now available, along with your favourite food street.
"There're many Chinese nationals living in Geylang and they miss the food from home," said Song, who runs a small shop with his family selling 'rou chuan' (skewered meats, similar to Malay satay). "Rou chuan' is a delicacy of Xinjiang and enjoyed all over China, and our customers appreciate that we make sure it tastes the same as back home."
Has any effort been made to ensure the food also suits the local Singaporean palate? Apparently not, if Jiang's comments are anything to go by. The owner of Shandong Kitchen said, "Singaporeans love a lighter taste, and some restaurants elsewhere cater to that. We want to preserve the authenticity of our dishes, as more than 90% of our customers are Chinese Nationals."
She's right. There were barely any Singaporeans sitting around the 30-odd tables there, each filled to the edges with Shandong specialties.
"We're here because they're here," said Jiang, referring to her Chinese National patrons.
However, this is not the case with Mai Fan Restaurant. Owner Jessie said that the restaurant offers a range of healthier soup to cater to local Singaporeans. The restaurant is also installed with air-conditioning to ensure its guests are comfortable. "The efforts have paid off for us, as more Singaporeans are willing to pay extra for the premium hotpot meal," Jessie said.
Other new eateries
Not all the new eateries at Geylang serve provincial Chinese food. New joints like Kong Kee Restaurant offer unique Hong Kong fare like deep sea giant grouper, which owners Jasmine and Joseph say is a first in Singapore.
Perhaps more intriguing is Mongolian King, an eatery run by Hai Yi. Hai Yi, who is half Mongolian himself, prides in having a mixed clientele from all over the world.
"I get Europeans, Koreans, Singaporeans and ethnic Chinese coming to try out the unique dishes I serve," he says. "They love the mutton soup and the Mongolian milk tea."
Catch him at Geylang soon because Hai Yi is moving. When asked why, Hai Yi sheepishly reminded us of the more sordid realities of Geylang's environs, which he admitted has turned away some customers. For that reason, Hai Yi is considering a move to the 'real' Chinatown.
New eateries in Geylang
It's hard to find a place in Singapore with a better variety of cuisines apart from Geylang. Nearly every major culture has food offerings here, and a walk down the streets of Geylang searching for new eats is at the very least an eye opener. Let's take a look at some of the new eateries that have been added to the eclectic mix.
Mongolian King
Address: Lorong 13 Geylang, just off Geylang Road
Tel: 93807300 (Hai Yi)
Website: www.mongolian-king.com
Price: from $3
Opening hours: 24 hrs, call beforehand
Speciality: Delicacies from Mongolia
In just over three months, Hai Yi's stall quickly made a name for itself for dishing up authentic Mongolian fare in a coffee shop setting. Recommendations hang from the fixtures of the stall like victory flags, alongside the delectable photos of food. Signature dishes include the Mongolian meat pies, lamb chop and the Mongolian tea. Mongolian King will be moving to Chinatown in the later part of December, so keep his contact handy if you'd like to visit.
Kong Kee Restaurant
Address: Lorong 31 Geylang, along Geylang Road
Tel: 96603868 (Jasmine and Joseph)
Price: $4-$40
Opening hours: from 12pm
Specialty: Hong Kong and Local Cuisine
Just less than two months old, this snug restaurant offers a mix of Hong Kong delicacies like deep sea giant grouper and desserts, as well as local favourites like Hokkien mee. Locals are quickly starting to discover this place, which offers good value for a hearty meal prepared by a team headed by Hong Kong chefs (for starters, there's no GST or service charge). It's not air-conditioned, but it's sufficiently covered, so you won't be disappointed on rainy days.
Qi Li Xiang
Address: Lorong 31 Geylang, Ji Heng Coffee Shop
Price: individual skewers from $0.50 onwards
Opening hours: from 12pm
Speciality: Rou chuan (skewered meats)
Qi Li Xiang is an unassuming stall tucked in a corner of Ji Heng Coffee Shop – the nondescript coffee shop has probably seen better years. Mr Song, a cheery young man from Shandong, is proud to mention the increasing numbers of Singaporeans patronising his stall over the two years he's been there. Favourites at this stall are the beef, mutton and squid; all seasoned with generous helpings of spices. Do try the biscuits there as well.
Mai Fan Stone Healthy Steamboat
Address: 17 Sims Way, behind Lorong 3 Geylang
Tel: 67476434 (Jessie)
Price: buffet prices start from $16 onwards per person, depending on choice of stock
Opening hours: 11am-10pm
Speciality: Stone hotpot
This definitely isn't a common hotpot restaurant. Mai Fan stands out from the rest with well-decorated interiors and intricately crafted stone pots. The eatery offers more than five types of soup stock, which will delight foodies looking for an exquisite hotpot experience. While the claim that buffets can be healthy is questionable, the one year-old restaurant may be on to something with its stone pots that add class and set it apart from any offering elsewhere.
Shandong Kitchen
Address: 351 Geylang Road, Beside Lorong 24
Tel: 67481468 or 94484686 (Jiang Hong Bo)
Price: $4-$9
Opening hours:11am-late
Speciality: Delicacies from Shandong
Shandong kitchen expects a daily crowd, as evidenced by its 30-odd tables spread over the five foot-walkways and neighbouring open spaces. It's a well-kept place and is rather comfortable if you don't mind a tight squeeze during the busier hours. Popular dishes are the braised fish, chilli fish head and pig's ears – but look out also for the seasoned duck displayed at entrance of the restaurant. Just over two years old, the outlet has opened two other shops in Geylang and five more all over Singapore.
---
This archived article appeared in an earlier version of HungryGoWhere and may not be up-to-date. To alert us to outdated information, please contact us here.