3 Argentinian restaurants in Singapore to celebrate the cuisine of World Cup champions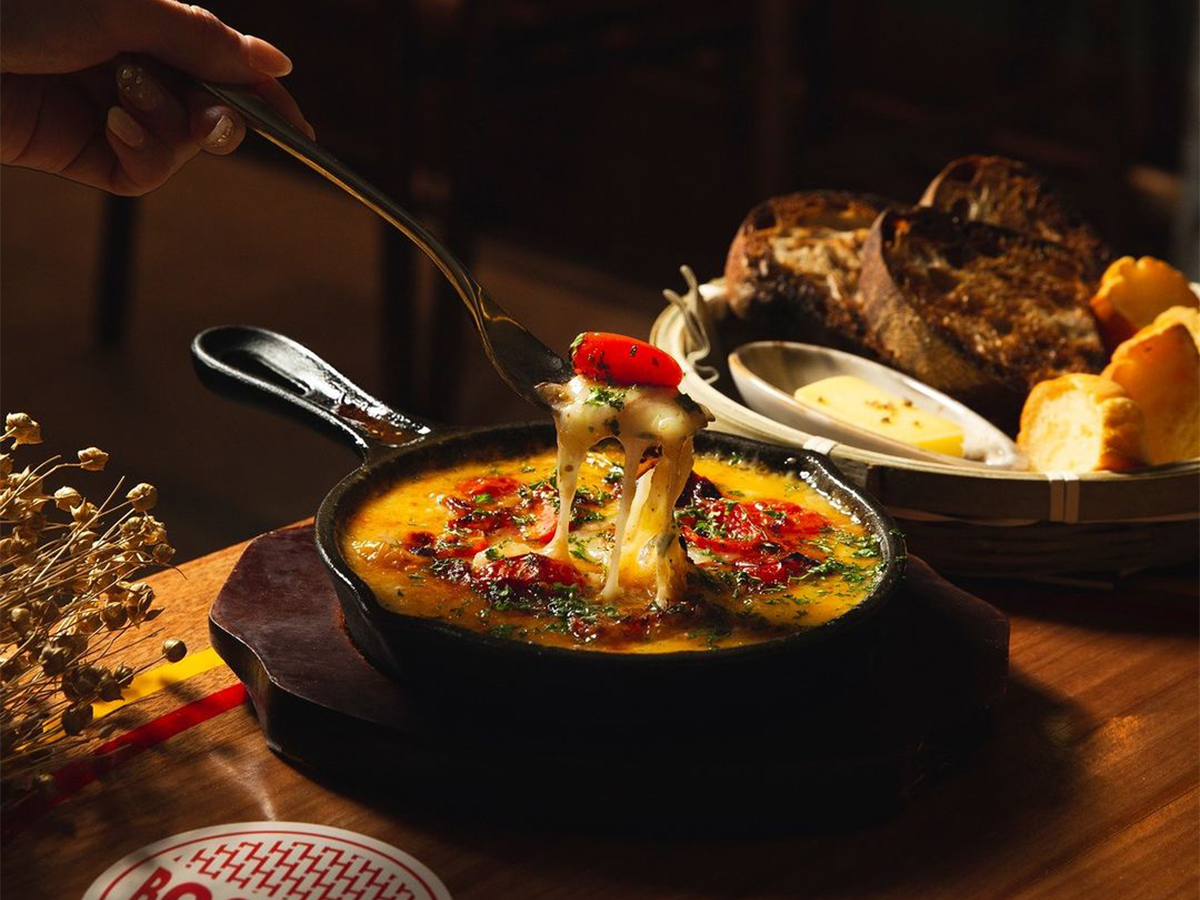 After a thrilling performance at the World Cup where it beat defending champions France on penalty kicks, Argentina became the talk of the town. 
The win was the country's first in 36 years, generating a wave of euphoria among its citizens, and creating buzz in other parts of the world among fans, who are eager to find out more about the South American location.
Known for its quality wine, passion for football and love for Tango, Argentina has also garnered a reputation for its delicious food. 
As the holidays are drawing to a close, it's likely you won't be able to head down to explore the country anytime soon. Here are three eateries in Singapore where you can get a taste of Argentina. 
1. Bochinche
27 Club Street
Open: Monday to Thursday (12pm to 3pm, 6pm to 11pm), Friday (12pm to 3pm, 6pm to 12am) and Saturday (5.30pm to 12am)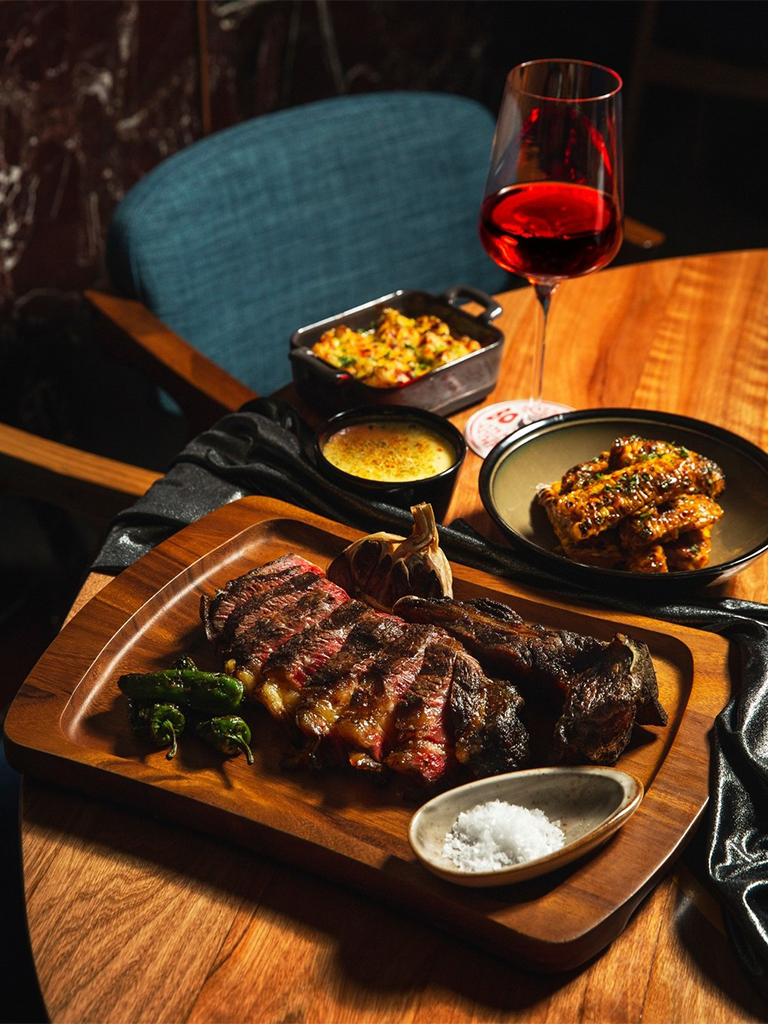 One of the more well-known Argentinian kitchens in Singapore, Bochinche is located along the trendy Club Street. If you're looking for an authentic Argentinian dining experience, this may be one of the closest you'll find in Singapore.
Its meats are cooked with traditional asado technique, a method of barbecue that's deeply linked to Argentina's identity. It is heavily centred around the gathering of friends and family over a meal, so be sure to order its Heavenly Meat Board (S$230) for sharing between two to four persons. 
Aside from that, you'll find more traditional Argentine dishes that aren't easy to find, including a dish called provoleta (S$26), a grilled provolone cheese dish served with tomatoes, honey, herbs and pimento. 
Though it's on the pricier side, opt for its weekday set lunches that start from S$45.
What to order: Classic Provoleta Cheese (S$26), Argentinian doughnut (S$19), Heavenly Meat Board (S$230)
2. Fire at 1-Atico
Ion Orchard, 55-01, 2 Orchard Turn
Open: Monday to Sunday (12pm to 3pm, 6pm to 10.30pm)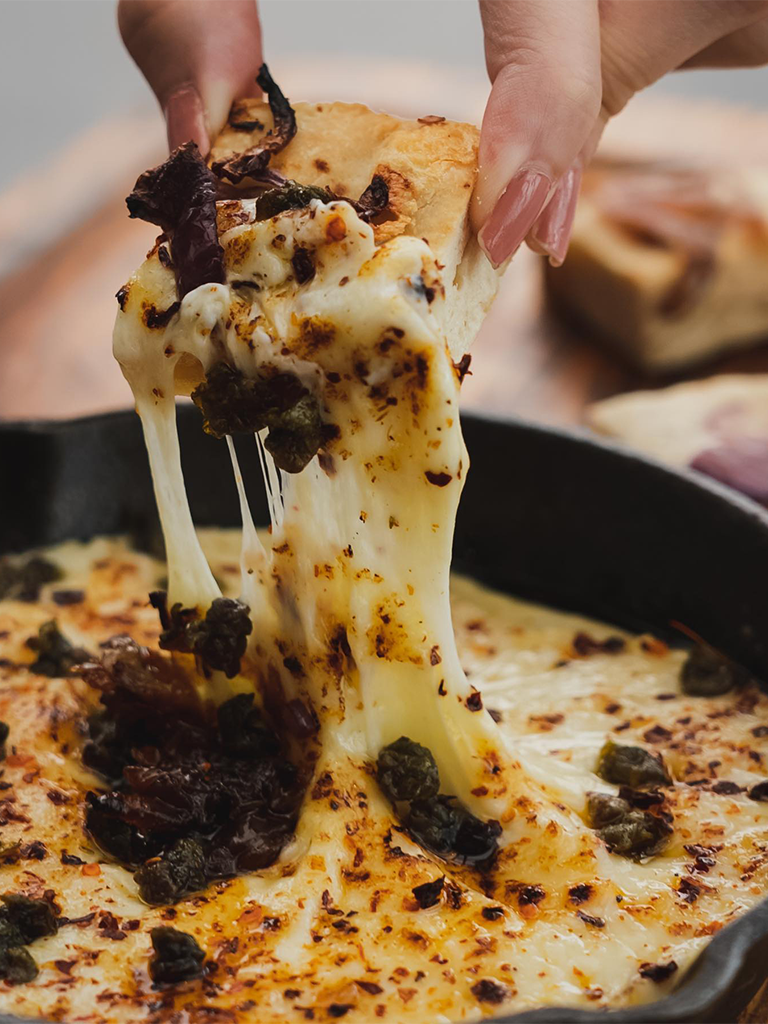 Known for its gorgeous panoramic views above Ion Orchard, Fire at 1-Atico is a space that's sure to leave your date in quiet awe. 
Similar to Bochinche, the restaurant adopts an asado cooking technique, using wood-fired cooking to add a unique smoky flavour to its cuisine.
The restaurant recommends its provoleta 'chapa' (S$38). Its provolone cheese dish is served on a cast iron skillet with fugazetta, an Argentinian-style pizza that is stuffed with a copious amount of cheese. The cheese in the skillet is topped with capers, sage and shallots for that extra bit of flavour.
Another popular Argentine dish to try is its housemade chorizo sausage 'choripan' (S$32), an elevated grilled Iberico chorizo (sausage) with fig compote topped with choripan croutons. Traditionally, the choripan is a popular street food in which the chorizo is served in a baguette topped with chimichurri. 
What to order: Provoleta 'chapa' (S$38), housemade chorizo sausage 'choripan' (S$32), slow-cooked sherry and orange marinated Iberico pork ribs (S$53)
3. Argentinian BBQ Gourmet Singapore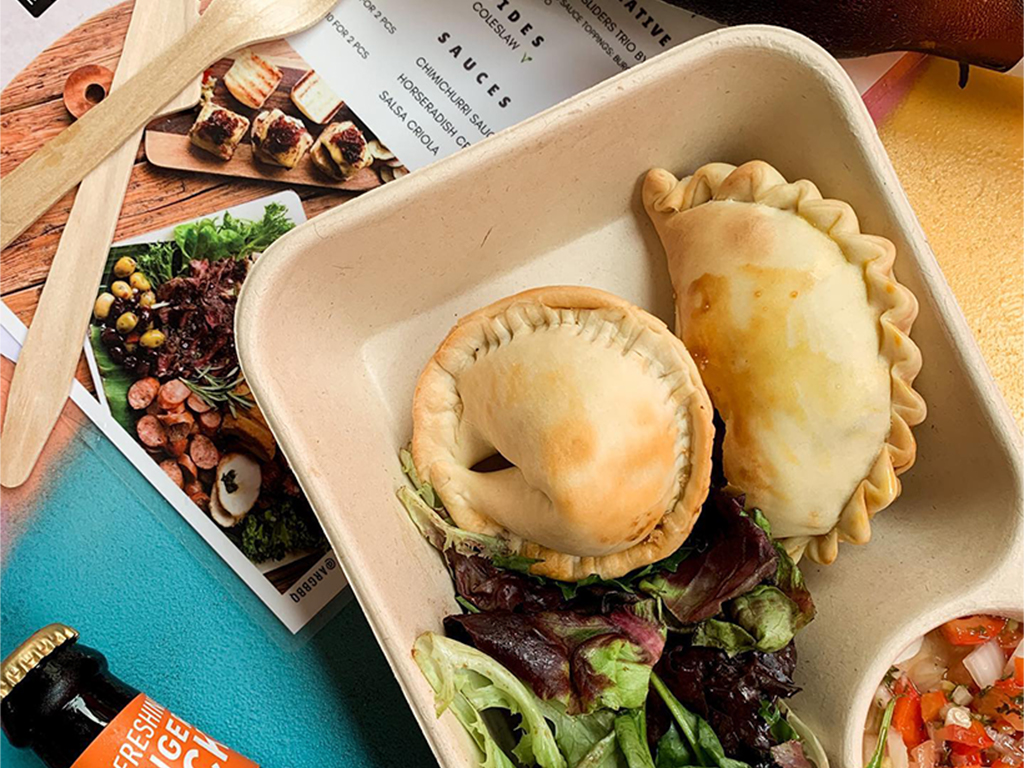 Empanadas are a classic example of Argentine foods. It is a type of baked or fried pastry that is common in Argentina. Empanadas translates to 'breaded', meaning wrapped or coated in bread. In many ways, it is similar to what we recognise as a curry puff. 
At Argentinian BBQ Gourmet Singapore, you'll be able to get a huge variety of flavours at relatively low prices. The only catch is that it is a delivery-only service.
The empanadas are sold in dozens and come in classic or premium flavours. 
Classic flavours (S$35 per dozen) include flavours such as beef, chicken, and ham and cheese. Argentinian BBQ Gourmet Singapore's premium flavours (S$38 per dozen) are more unique, with truffle mushroom, blue cheese and onion, and chorizo on the menu. 
The eatery also offers ready-to-cook meats for our home owners who love to cook but don't have time for preparation work.
What to order: Empanadas (from S$35), Argentinian tiramisu (S$38), alfajores (buttery cookie with caramelised milk rolled in desiccated coconut, S$24)
---