Two Bake Boys leaves Bugis outlet, opening new cafe-cum-baking studio at Shaw Plaza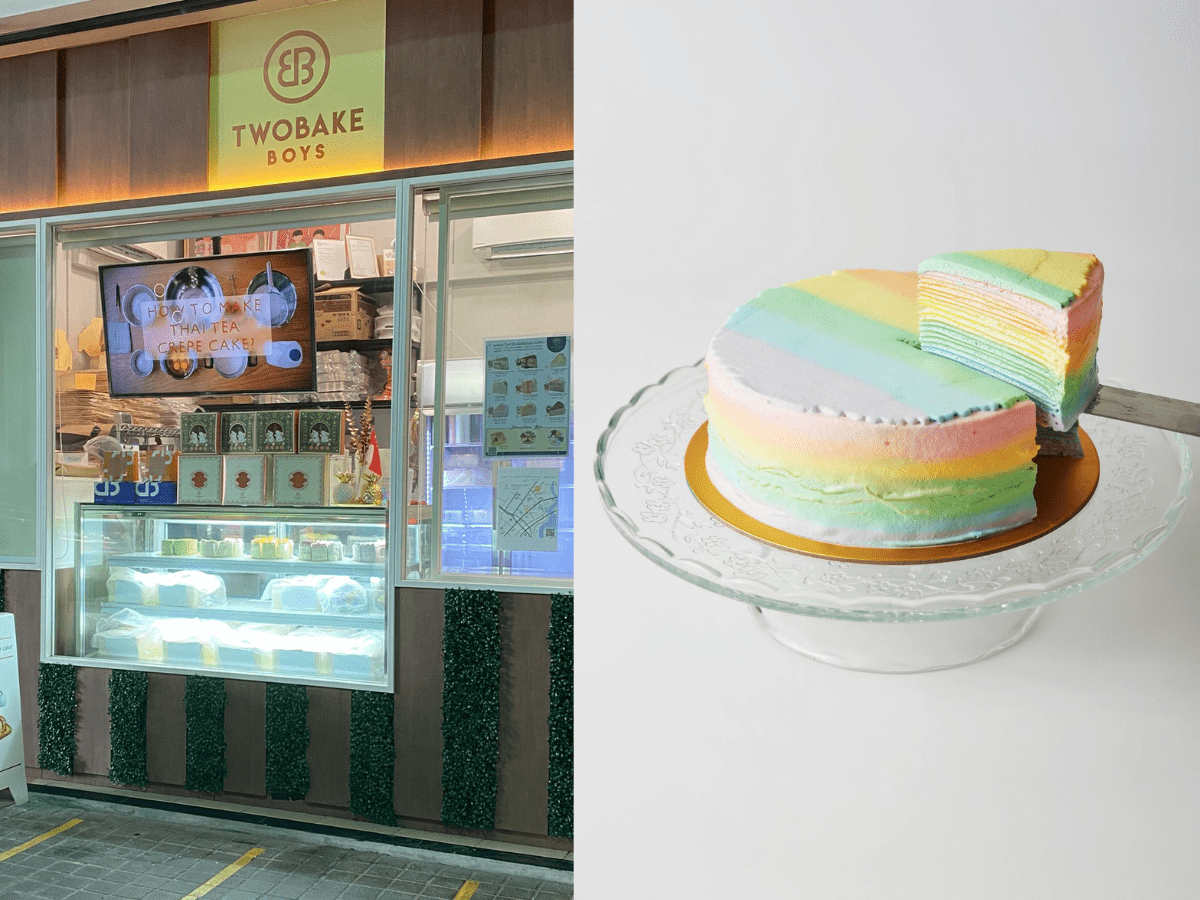 Popular crepe cake business Two Bake Boys is moving to a new outlet at Shaw Plaza in Balestier after less than a year in its Bugis location.
Speaking to HungryGoWhere, its co-owner-baker Kittiya Ratanajirasas (better known as Kitty) said she and her husband had signed a 10-month lease on their Bugis outlet — their first dine-in store — but it was coming to an end. While short, they viewed the cafe as a "good trial" for them to prepare for their next dining concept. 
The result? Two Bake Boys Studio, a cafe-cum-baking studio that would offer baking classes for fans of all ages and groups, from kids to adults. There's also scope for team-bonding activities and other events. Prices for each class range from S$58 to S$288, depending on the difficulty level. 
Kitty said that the idea came from her customers, who had been asking her to conduct baking classes. Scheduled to open in December, Two Bake Boys Studio would thus be a way for the founders to share what they have learnt in the process of running Two Bake Boys.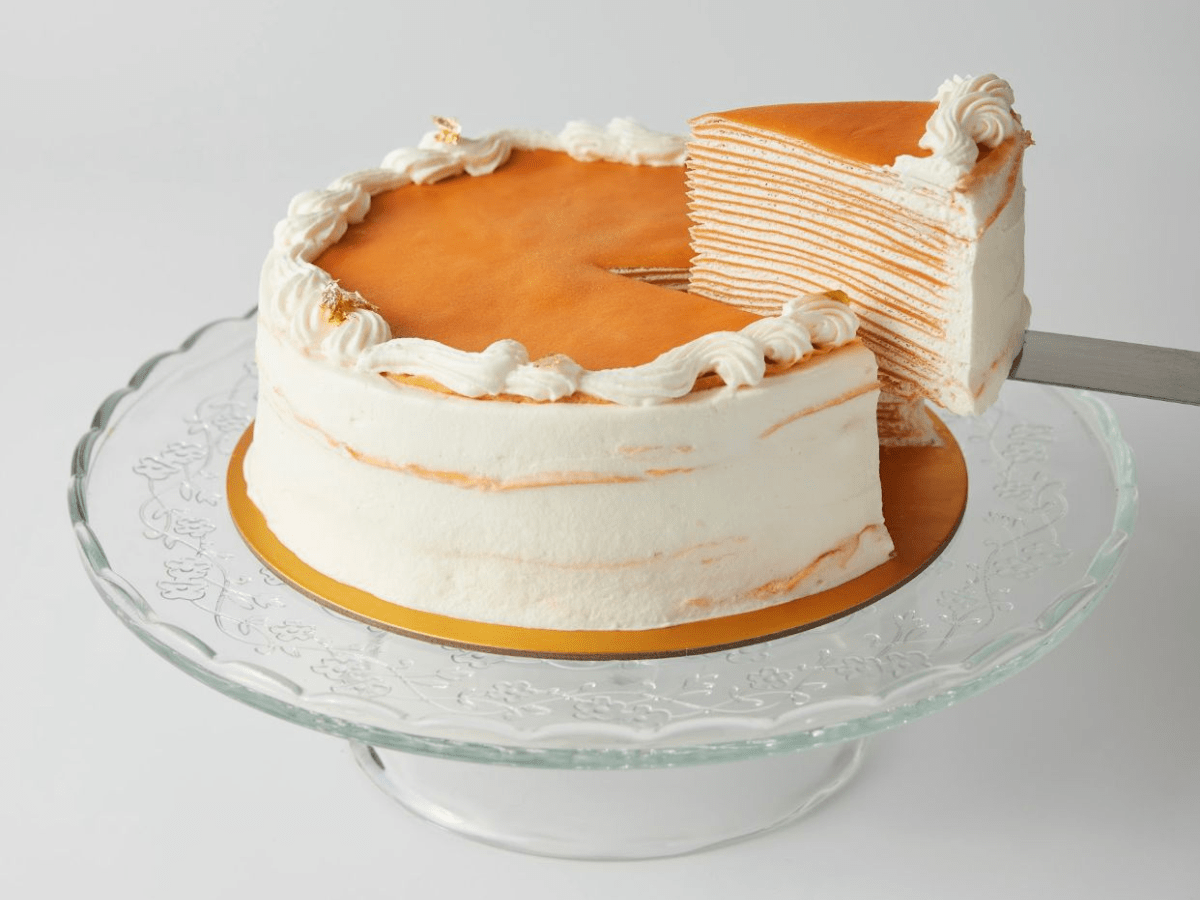 Known for its handcrafted picturesque crepe cakes, Two Bake Boys first gained popularity when Kitty, a Thai-born Singaporean PR, started selling Thai tea crepe cakes with Thai milk tea sauce (S$59 for a six-inch cake) from home at the height of the Covid-19 pandemic to supplement the household income. 
Kitty and her husband Philip Yap were Singapore Airlines cabin crew members, and both of them embarked on this business after finding themselves hit with a pay cut due to the pandemic. 
Launched in July 2020, the freshly baked cakes, which come with a creamy Thai tea sauce, became an instant hit. To get one, customers will have to order at least 24 hours in advance.
The home-based business became so successful that it propelled the pair to experiment with more flavours, coming up with tiramisu and Thai rose tea, to name just a few. Eventually, they opened a kiosk in Lavender for takeaways in April 2021, and later, their first brick-and-mortar cafe in March 2022 at Rest Bugis Hotel.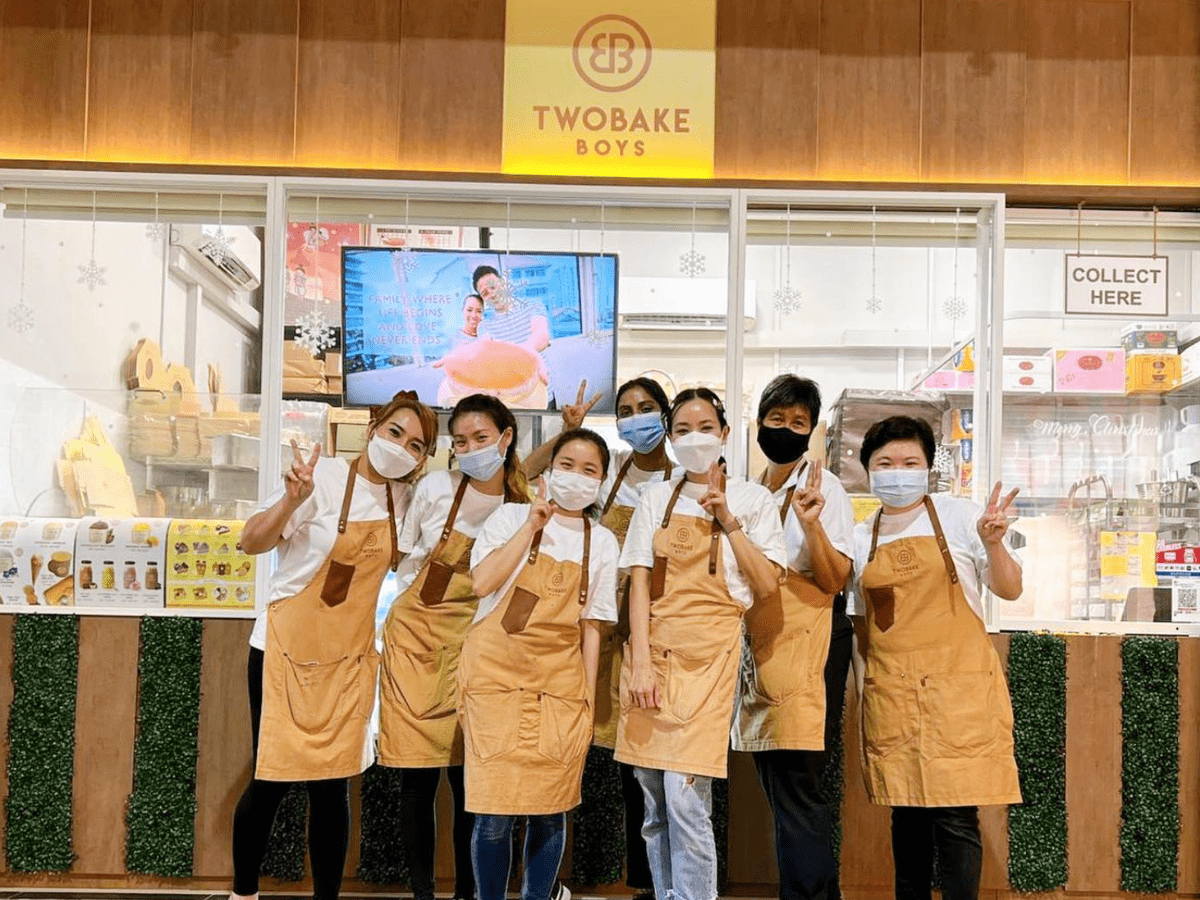 Besides hosting baking classes, Two Bake Boys Studio will also feature a dessert bar and will serve high-tea sets. Available desserts, besides the signature crepe cakes, include waffles, croffles and gelato.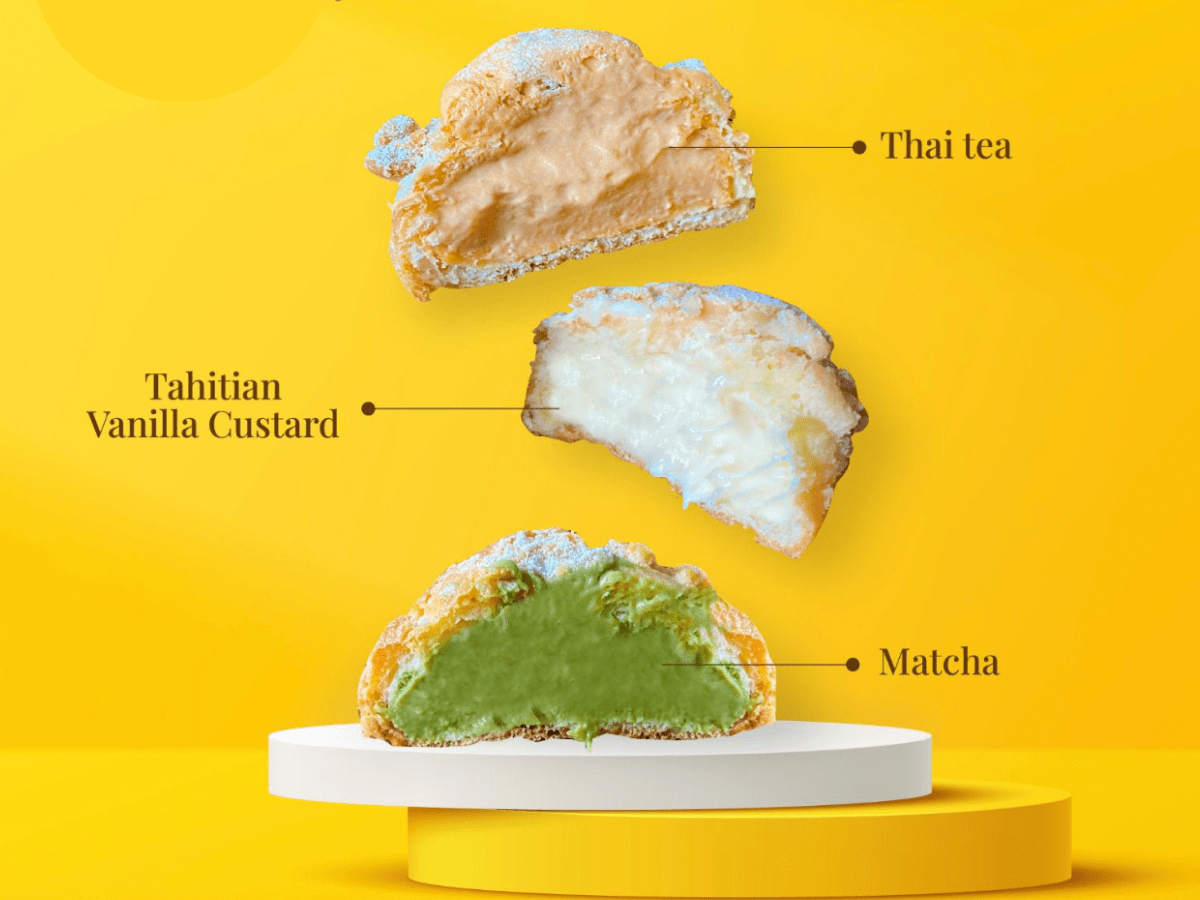 They also plan to feature new menu items such as the choux cream puff set (S$12), said Kitty. A set of three choux cream puffs comprises three flavours: Signature Thai tea, Tahitian vanilla custard and matcha. 
At present, these cream puffs are available only at its pop-up stores. Past locations include Novena Velocity and Northpoint City in Yishun. Refer to the store's official website for the latest pop-up locations.
Fans of Two Bake Boys can now register their interest for its first workshop via an online form. Interested participants will be notified once the class schedule has been confirmed.
Book a ride to Two Bake Boys Studio when it opens.
Shaw Plaza, 03-09, 360 Balestier Road
Open: To be confirmed
Shaw Plaza, 03-09, 360 Balestier Road
Open: To be confirmed