Farewell, Shaker Lakers: Popular Yishun hawker stall by ex-Marche chef to close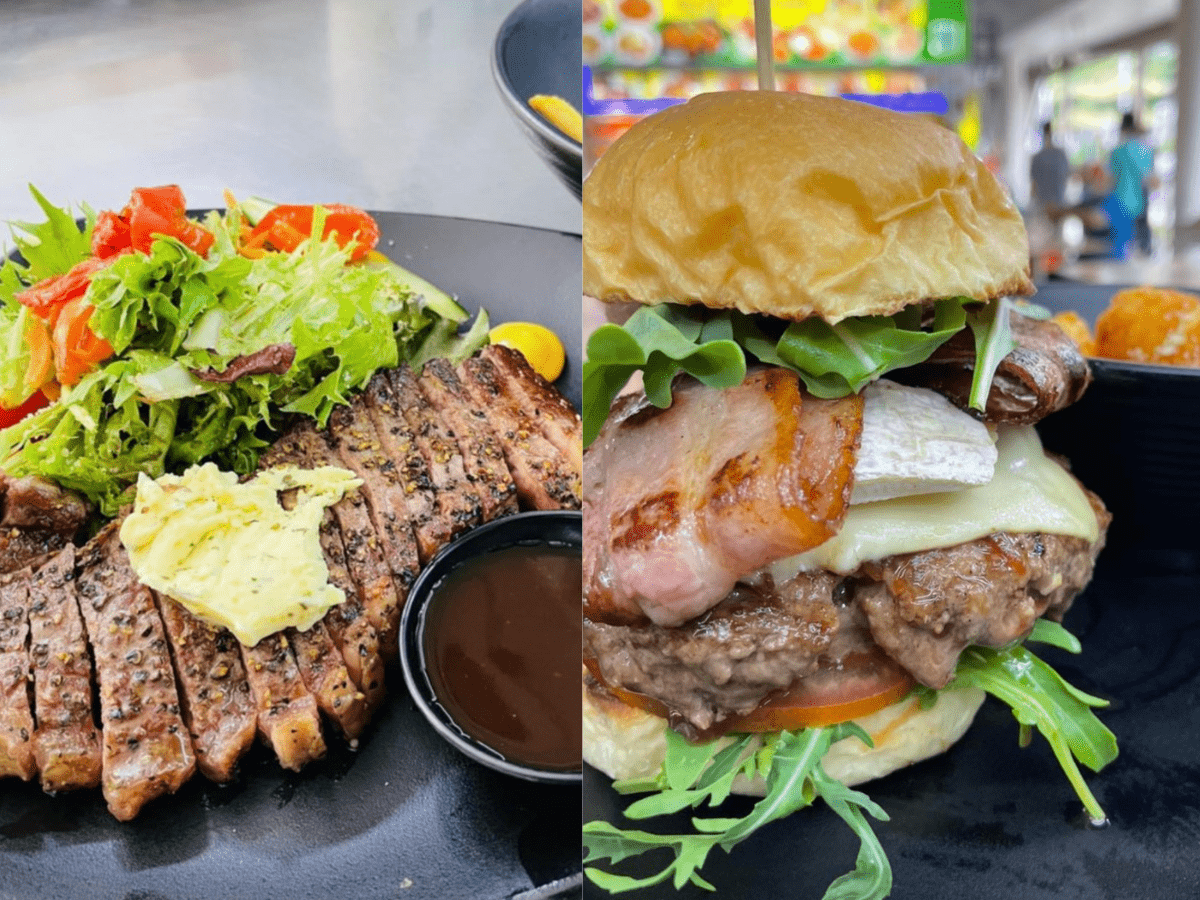 Popular fusion-style hawker stall Shaker Lakers will close early next year, it announced in a Facebook post last Saturday (Dec 3). Its last day of operations is Feb 25, 2023.
"We are sorry about the closure for the last (two) weeks as we are taking this time to re-evaluate the business operation," the brand said in the post.
"With a heavy heart, we have decided to cease operations."
Located at Yishun Park Hawker Centre, Shaker Lakers opened on Aug 9, 2019. Launched by Irish chef Michael Quinn and Singaporean Gillian Pua, it is known for its unique creations that fuse Eastern and Western flavours. Think Western fare with local influences, such as sambal prawn linguine.
Shaker Lakers also gained popularity for making its ingredients from scratch, such as its fresh handmade beef patties and hand-cut potato wedges that are cooked to order.
Quinn is the head chef for the brand. The duo met while working at Swiss farm-to-table restaurant, Marche Singapore, and decided to open a hawker stall together.
When asked about Shaker Lakers' two-week closure since end-November, Pua told HungryGoWhere that the team took the time to explore other options for the business moving forward, such as direct bidding from the National Environment Agency (NEA) or renting a virtual kitchen.
However, Pua said that they ultimately decided to close because of the huge rise in food costs. She added that prices for ingredients at the stall have increased, with some rising 50 per cent while others rose by a whopping 200 per cent.
"Almost on a weekly basis, we received notifications from various vendors on price hikes. This has become very unmanageable," Pua added. 
The stall will reopen on Dec 7 and run until its closure date.
To cope with the price hikes, Pua said the stall has increased the prices for some of its menu items. For example, its well-loved Lakers Texan Beef Burger is now priced at S$10.90, up from S$9.90 previously.
Shaker Lakers also recently imposed an extra 50-cent charge when guests swap their fries for salad. 
To remain competitive, not everything on the menu saw a price increase, though. Selected items, such as its pasta menu, were spared. For instance, prices for its carbonara pasta and beef bolognese pasta have remained unchanged, at S$7.50 each.
Pua said: "The current pricing is what the customer can accept. We can't increase any further. If we increase the prices further, we will end up losing our customers."
There are no plans for Shaker Lakers to relocate or reopen in the near future. Co-founders Pua and Quinn have decided to spend more time with their respective families after the closure.
That said, Pua acknowledged that the team would miss their supportive customers over the years once the shutters fall for the last time next year.
"We would like to thank all our customers for their never-ending support. We are leaving with a heavy heart, but nonetheless, their support has kept us going during the trying times over the last three years," said Pua.
Shaker Lakers is on the GrabFood delivery service. You can also book a ride to its store.
Yishun Park Hawker Centre, 01-24, 51 Yishun Avenue 11
Nearest MRT station: Yishun
Open: Monday, and Wednesday to Saturday (11am to 8pm)
Yishun Park Hawker Centre, 01-24, 51 Yishun Avenue 11
Nearest MRT station: Yishun
Open: Monday, and Wednesday to Saturday (11am to 8pm)
---