Popular seafood eatery Red House Seafood opens new outlet with waterfront views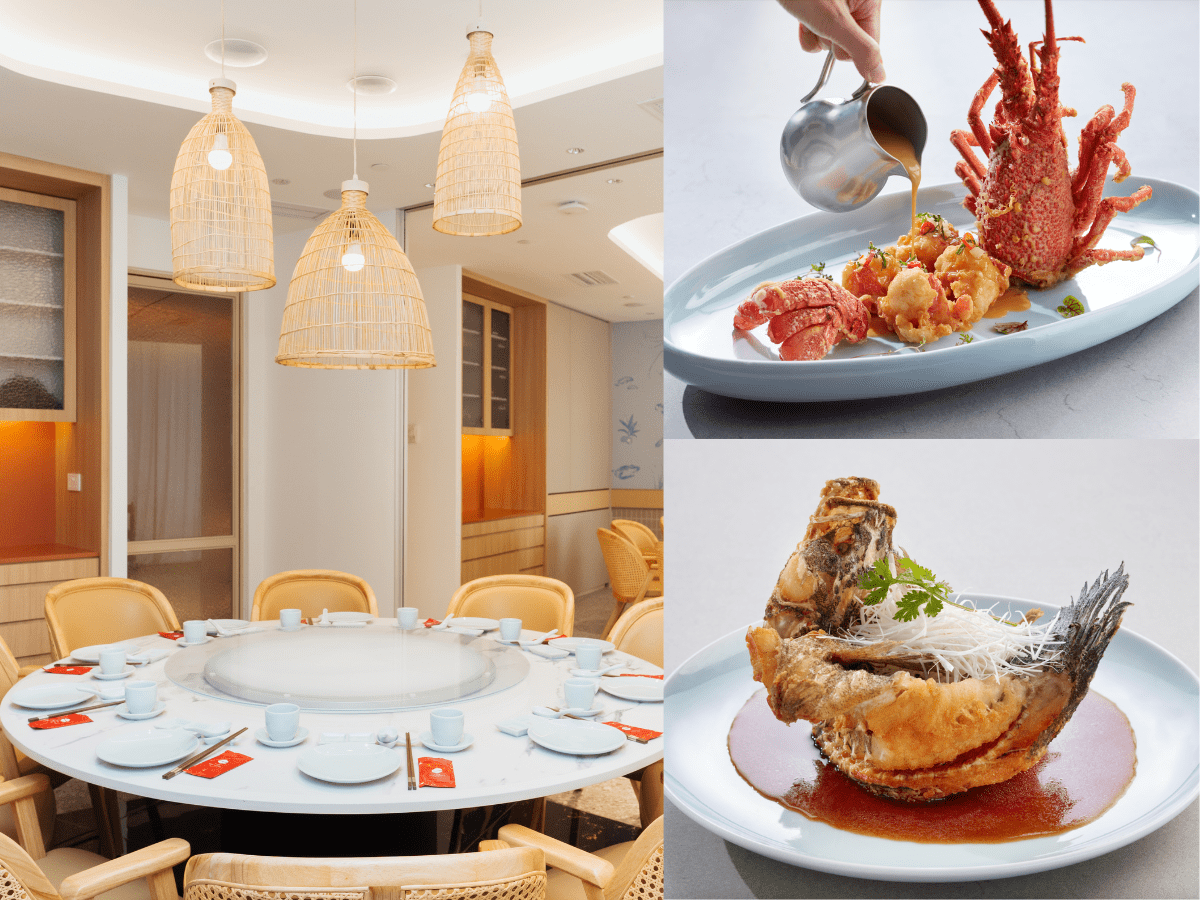 Well-loved seafood restaurant Red House Seafood has opened a new outlet at the Esplanade. 
Established in 1976, Red House Seafood is one of Singapore's oldest seafood restaurants and has been delighting diners for almost five decades with its Nanyang-style seafood dishes. It's known for its signature dishes such as lobster noodles and chilli crab.
Some might remember Red House Seafood's iconic first outlet in a red colonial bungalow along Upper East Coast Road (hence its name). It started out offering mainly Chinese cuisine originating from the southern coastal regions of China such as Fujian and Hainan.
Over the years, it began infusing influences from the Malay, Peranakan and other Asian traditions into its culinary techniques. The result is a melting pot of dishes reflective of Singapore's multicultural landscape, such as seafood mee goreng (S$18 for small, or S$36 for large) and ayam halia goreng (S$18 for small, or S$36 for large).
The family-run business also went through a fair bit of movement, going from its Upper East Coast Road home to East Coast Seafood Centre in 1985. The outlet closed in 2015 when the block was slated for redevelopment, but by then, Red House Seafood had already opened another outlet along Robertson Quay as well as one on Prinsep Street. 
Fast-forward to the present day, and its new outlet at the Esplanade — opened on Oct 5 — is its second. The other store is at Grand Copthorne Waterfront hotel. 
Like its sister location at Grand Copthorne Waterfront, the Esplanade outlet boasts a sophisticated and modern dining space with a nature theme. Rattan and timber furniture fill the space, and a wallpaper with plant motifs creates an inviting atmosphere.
With an indoor dining hall that can seat 66, as well as an outdoor al fresco area for 50 people, diners will get to soak in gorgeous waterfront views as they eat. The outlet also has two private rooms that can host up to 10 or 14 diners each.
The Esplanade store will feature a barbecue section exclusive to this venue, as a tribute to Singapore street food. You can order items such as chicken satay (S$3.80 per skewer, with a minimum of two skewers), Thai-style barbecued squid with jellyfish (S$28 for small, or S$56 for large) and chargrilled wagyu steak with black pepper sauce (S$42).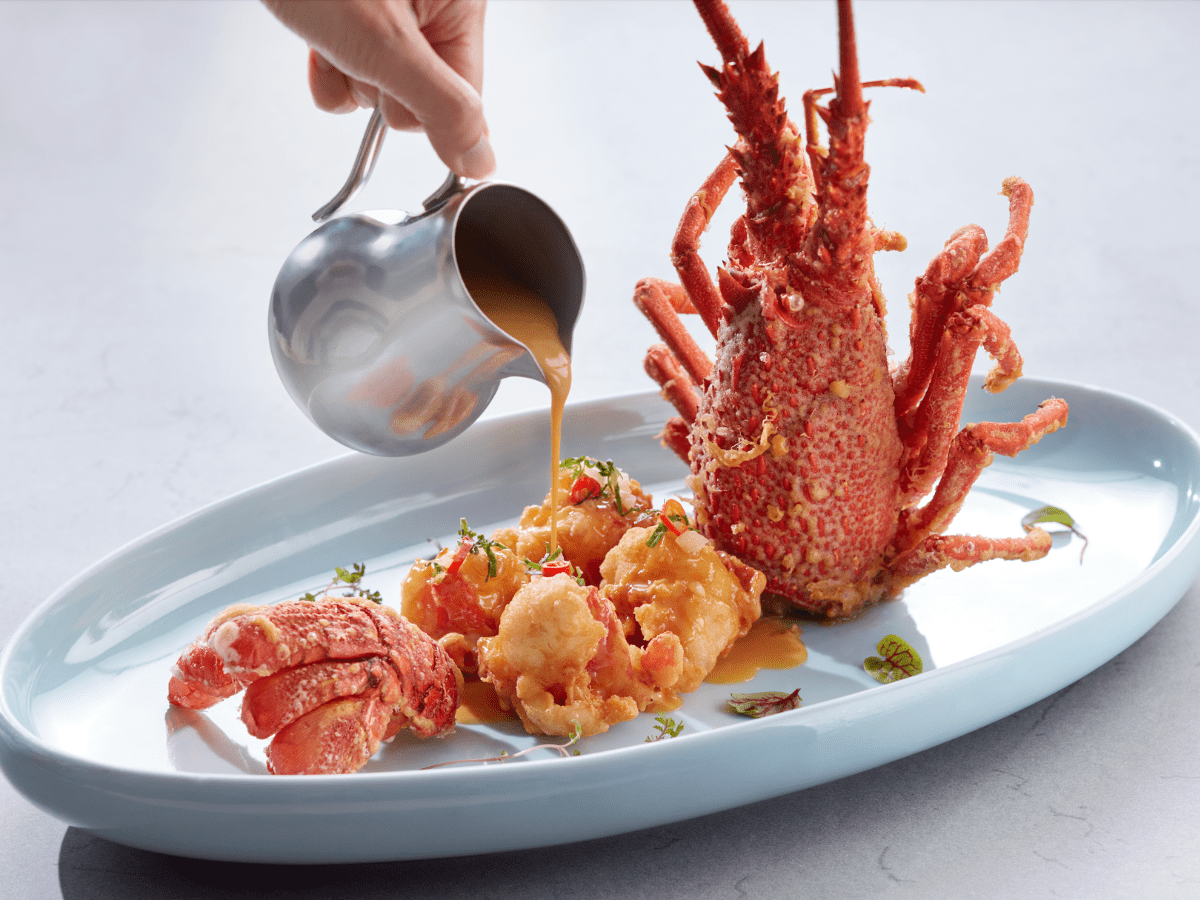 Besides these, Red House Seafood has a host of beloved dishes with which regulars would be familiar. 
A popular dish is the lobster in signature creamy custard sauce (prices are seasonal). The lobster is thinly battered, deep-fried, then stir-fried in a rich and creamy custard sauce made with evaporated milk and unsalted butter. You can enjoy the succulent lobster meat with the refreshing pickled vegetables served on the side.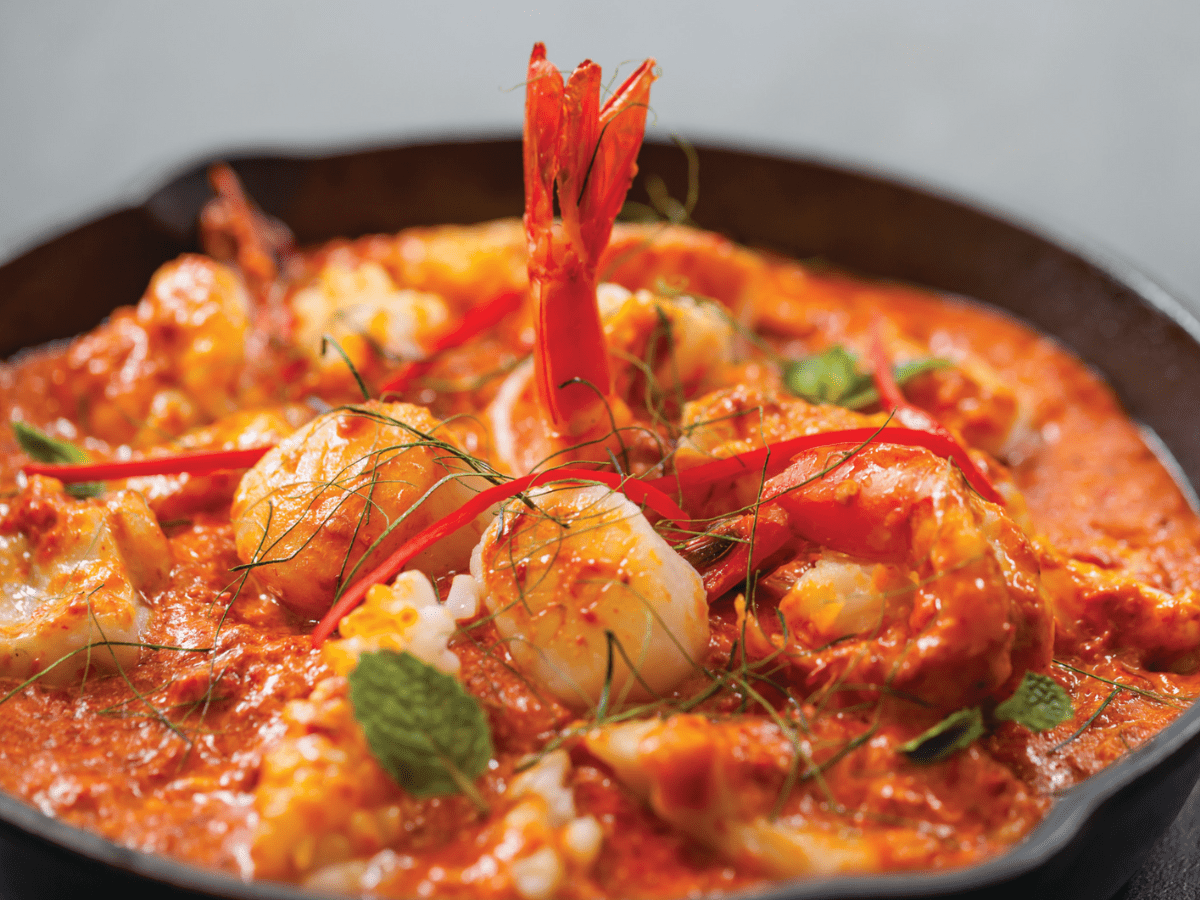 For seafood lovers looking to spice things up, a must-try is the spicy seafood combination (S$38 for small, or S$76 for large). In this signature dish, Canadian scallops, grouper, deshelled prawns and squid are flash-fried, then tossed in a spicy and piquant sauce made up of local and regional spices as well as aromatics such as lemongrass and kaffir lime leaves.
As part of its launch, Red House Seafood tied up with Singapore artist and illustrator Tan Zi Xi to design the store's wallpaper, fabric and tiles. The brand also hired staff from the autism community through the Autism Resource Centre.
Red House Seafood is on the GrabFood delivery service. You can also book a ride there.
The Esplanade Mall, 01-14/16, 8 Raffles Avenue
Nearest MRT station: Esplanade
Open: Monday to Sunday (12pm to 2.30pm, 5.30pm to 10pm)
The Esplanade Mall, 01-14/16, 8 Raffles Avenue
Nearest MRT station: Esplanade
Open: Monday to Sunday (12pm to 2.30pm, 5.30pm to 10pm)
---