Penny University to reopen by end-November 2022 with new offerings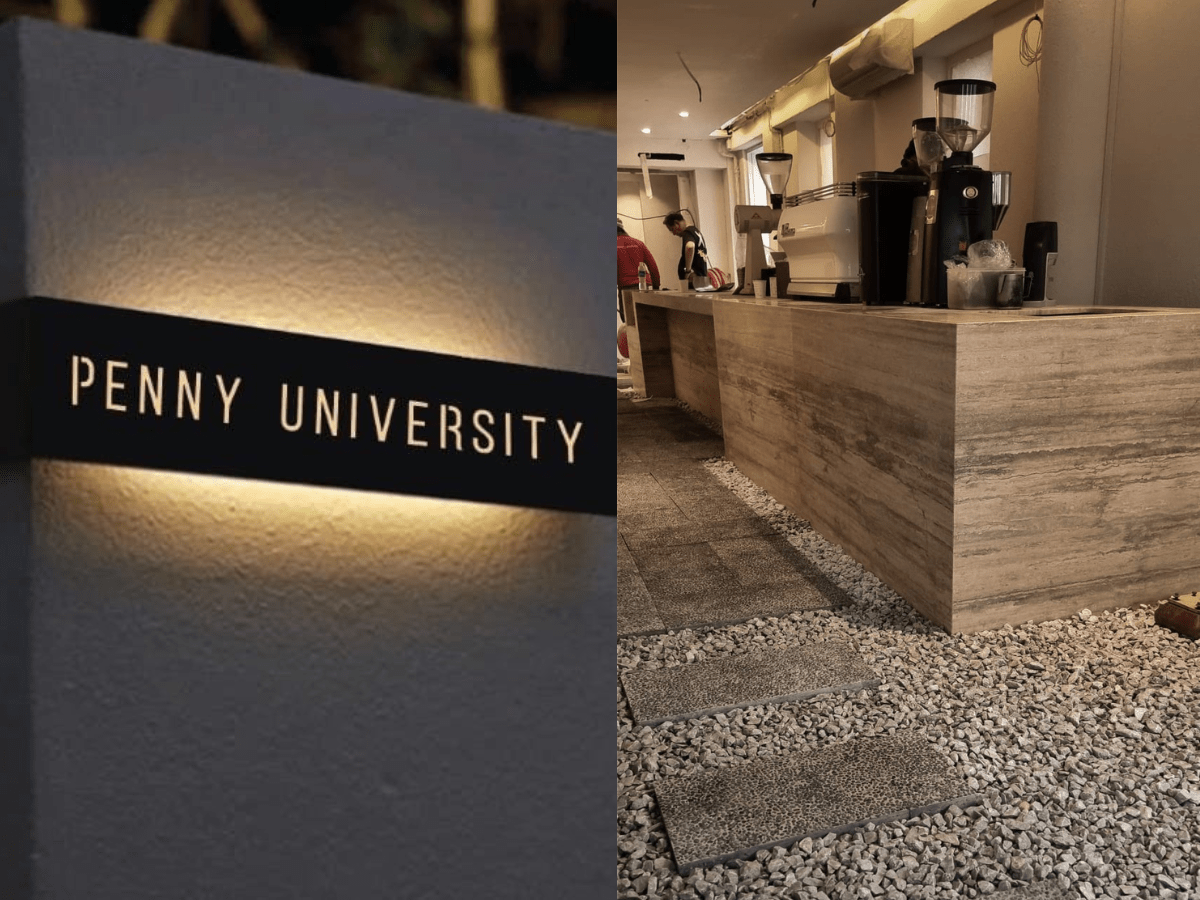 Popular brunch cafe Penny University is reopening by the end of November, its founder Mouss Kamal told HungryGoWhere in a phone interview earlier this week. The cafe had moved out of its East Coast premises in early October after 10 years in operation.
Mouss said that its new three-storey outlet at 17 Jalan Klapa in Bugis is three times the size of its previous East Coast store. The new outlet has stone and gravel elements as well as earthy furnishings, which lend the cafe its peaceful and minimalistic ambience.
Spanning about 3,500 sqf, the store will have two levels dedicated to dining — including outdoor seating — while the third floor is being set aside for coffee-brewing classes for the public in the near future. 
It's not only the cafe's size that has grown. Penny University looks set to expand its specialty coffee selection and begin serving dinner daily in the new Jalan Klapa outlet. 
In the past, its coffee bar used to carry only one single-origin coffee in its menu. With the reopening, it now plans to serve at least three single-origin coffee options. These include anaerobic fermented beans from Colombia and exotic fruit beans from Rwanda.
For the uninitiated, single-origin coffee comprises beans that are harvested from one producer in a certain region or country. As the beans are derived from a single source, single-origin coffee tends to be more exotic and of higher quality.
For the first time, Penny University will also start to serve a daily dinner menu. It has dabbled with the idea of serving the dinner crowd before, having conducted a quarterly, and then monthly, private multi-course dinner session for customers at its former East Coast store.
Mouss envisions a "sharing, communal-like dining experience" for its dinner service. Instead of the usual course of appetisers, mains and desserts, the cafe will serve what he calls "small and large plates".
Guests can order a selection of items from the menu in small and big portions, depending on their preference that night. It is a "playful and casual approach" to ordering, enjoying and sharing the food in the cafe, he added.
Penny University is on the GrabFood delivery service. You can also book a ride there when it reopens.
17 Jalan Klapa
Nearest MRT station: Bugis
Open: To be confirmed
17 Jalan Klapa
Nearest MRT station: Bugis
Open: To be confirmed