After 10 years, Penny University to leave its East Coast premises for Bugis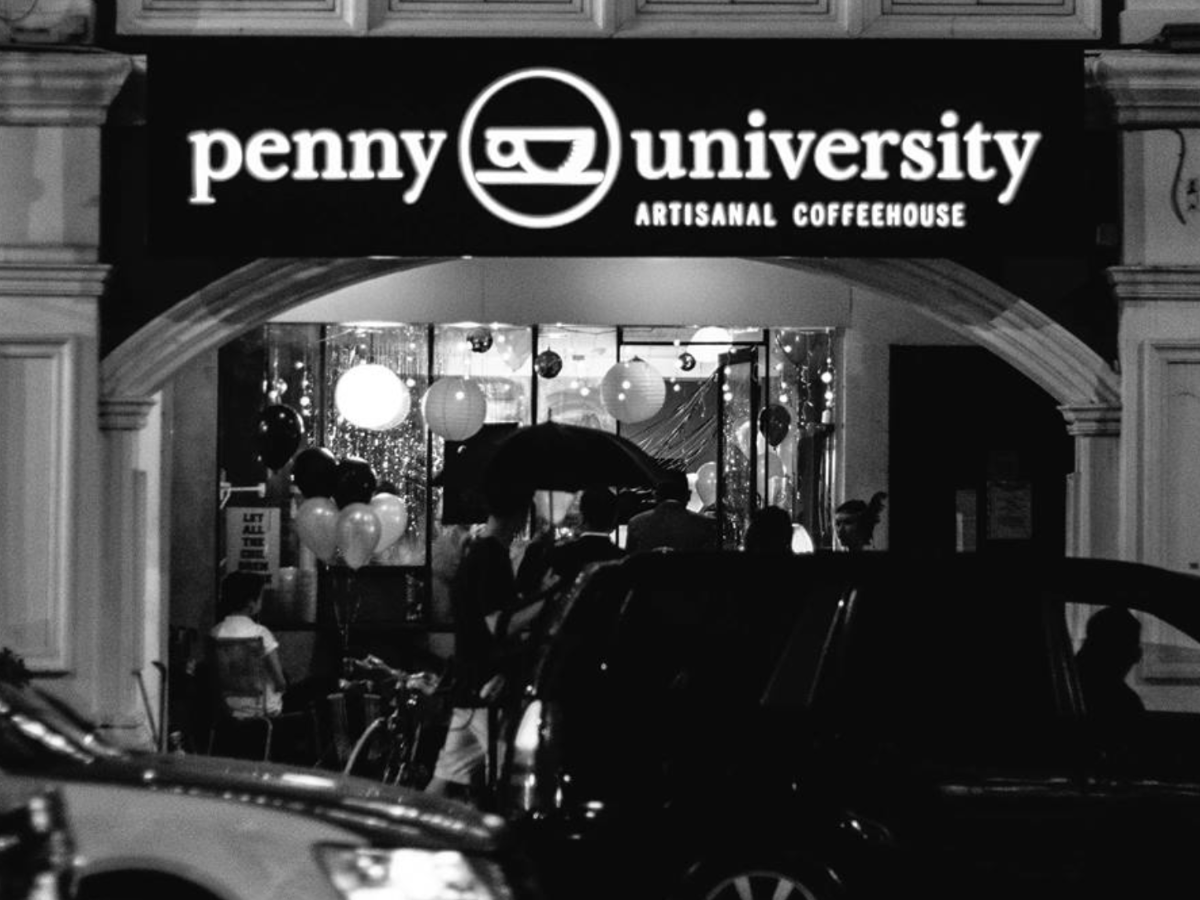 Well-loved cafe Penny University will be moving out of its East Coast premises after 10 years. Thankfully, this is not goodbye; it will be relocating to Bugis, said its founder Mouss Kamal in Instagram posts from the cafe's account on Monday (Oct 3). Its last day of operations at East Coast Road is this Sunday.
Mouss cited the need for a bigger space and rental costs as some reasons behind the move. Its new space will be in a shophouse at 17 Jalan Klapa in Bugis, a spot that was previously occupied by another F&B restaurant, The Beast, that vacated in November 2021. Mouss did not state when it will start operations in the new venue.
Penny University is one of the pioneers of Singapore's cafe scene. In his emotional announcement that spanned three Instagram posts, he recounted the cafe's humble beginnings in 2012, as well as the highs and lows it experienced in its 10-year journey. He also expressed gratitude to the community for its warm hospitality and the precious bonds forged over the years.
"We started with just a simple coffee bar, a few loose tables and a couple of booth seats. Our only philosophy was to bring our community together over great coffee. That's all it was. Sometimes customers even brought their own chairs!" 
Members of the East Coast community decided to come together and support the cafe, donating furnishings such as antique chairs, tables, lamps and even a bicycle. The cafe decided to build on this community spirit, sourcing their ingredients and other necessary materials only from suppliers and craftsmen in the east.
Mouss said: "Customers became regulars. Regulars became friends. Friends became close friends. Staff became family. It's so heartwarming, too, to see children of our customers growing up over the years, some even joining to work with us." 
And Penny University has indeed come a long way, blossoming with the community's support. Although Mouss said he "felt awfully bad" that it could only provide toast and eggs in the early days when people asked for food, over time it became a full-service cafe offering all-day breakfast and brunch as well as curated bistronomy cuisine in the evenings. 
It's clear the cafe will be leaving behind a heartbroken group of loyal customers. Several customers commented on Mouss' posts, reminiscing about their visits to Penny University. As of Oct 6, Mouss' series of Instagram posts have amassed more than 2,500 likes in total.
One Instagram user, @van.prak, remembered she was "so excited that a good coffee place was finally opening" in the Telok Kurau area. 
She added: "You gave me the first coffee for free — and it was so delicious. (It was) the best I've had in Singapore. I kept coming back. I no longer live in Singapore but will really miss Penny University on my visits home. Best of luck with the move!"
Another user, @saoirseaarakyda, said that she met her husband for their second date at Penny University in 2012. She said: "We enjoyed it. Love the ambience, love the smell of coffee… Best memories."
Still, every ending is really just an opportunity for a fresh start. Mouss said that this was not farewell, but "the beginning of our new chapter". He also urged people to come say hello at its new home in Jalan Klapa.
Penny University is on the GrabFood delivery service. You can also book a ride there.
402 East Coast Road
Nearest MRT station: Eunos
Open: Monday to Sunday (8am to 6pm)
402 East Coast Road
Nearest MRT station: Eunos
Open: Monday to Sunday (8am to 6pm)