Nomstar, a safari-themed food enclave in Punggol, is friendly on the wallet and eyes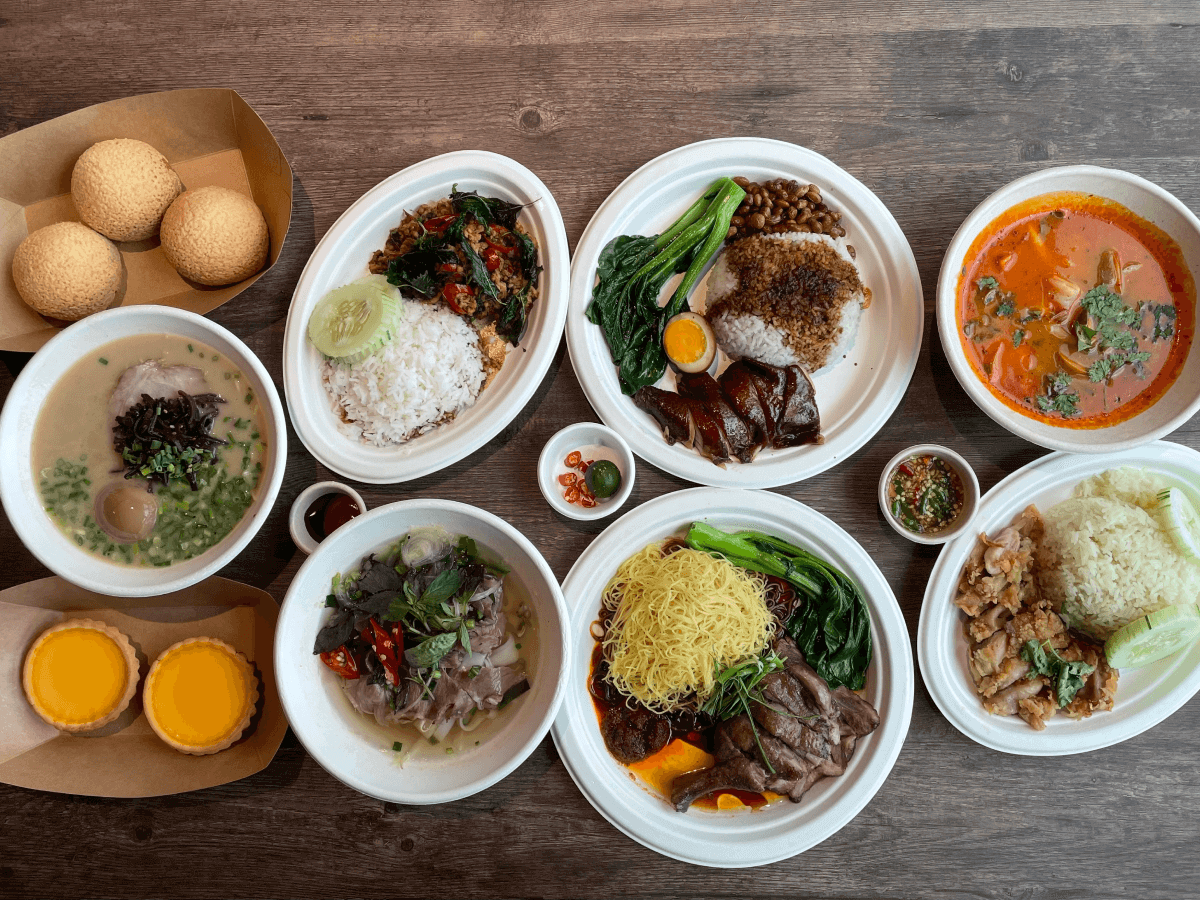 Nomstar, a fast casual-dining concept featuring more than 80 dishes and five familiar brands, joins Northshore Plaza's bevy of lifestyle and dining concepts this month. 
Already home to brands such as Hai Di Lao, A&W and Decathlon, Northshore Plaza is a new seafront shopping mall in Punggol that opened its doors late last year.
If you don't live in the area, you may find it quite a trip up to Singapore's northeastern shores, but it is certainly worth a visit — if not for the gamut of dining options, then the panoramic views of the coast.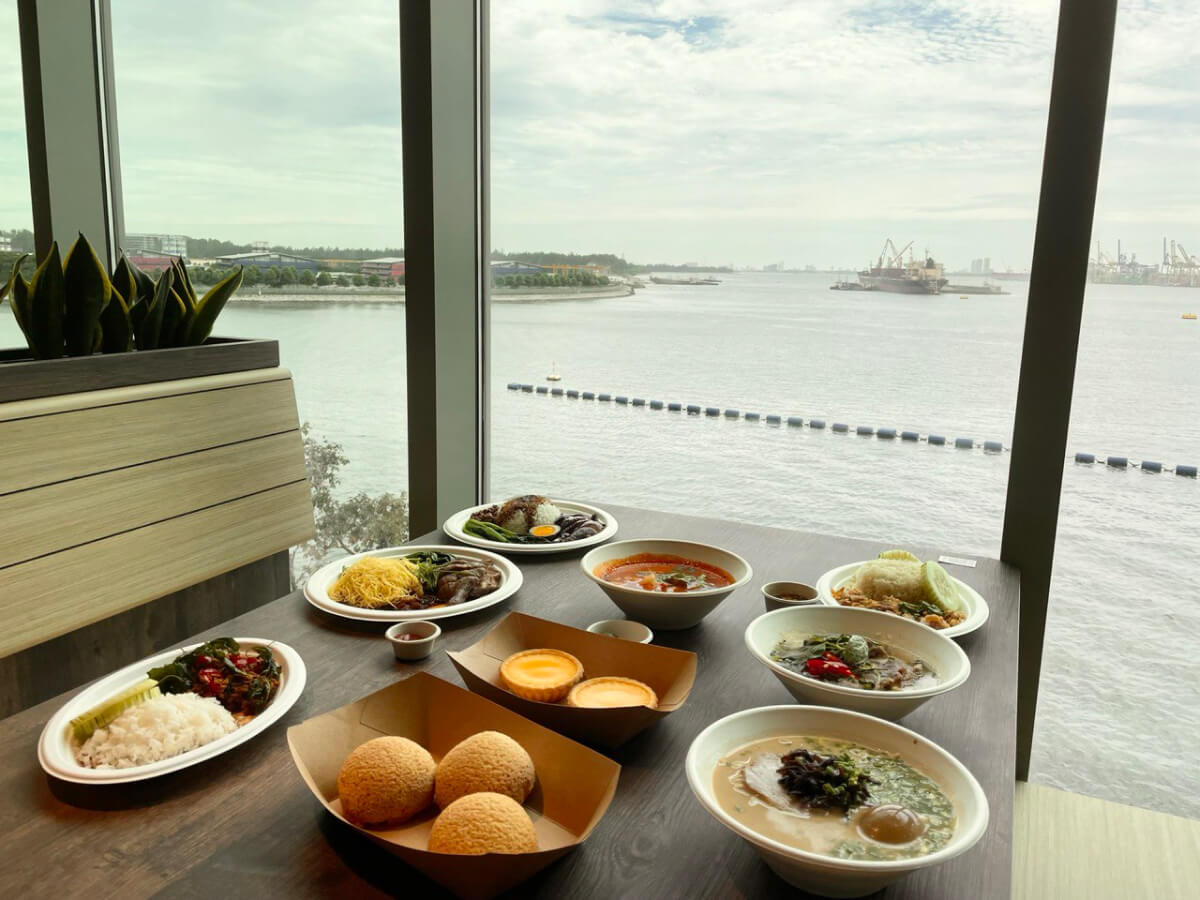 When we first visited Nomstar just two days after it opened, we found the establishment already bustling with patrons young and old, presumably residents curious about the latest addition to their neighbourhood.
In essence, Nomstar is a new food enclave that plays host to Tim Ho Wan, Hawker Chan, Mrs Pho, Tsuta, and Thai restaurant chain Took Lae Dee's new offshoot Thai Lae Dee.
Signatures such as Hawker Chan's soya sauce chicken rice (S$6.80), Tsuta's tonkotsu soba (S$8.80), Tim Ho Wan's baked barbecue pork buns (S$8.60), Mrs Pho's sliced beef pho (S$9.90), and Thai Lae Dee's minced chicken with chilli, basil leaves and rice (S$8.80) are available here — all under one roof.
In conjunction with Nomstar's opening, Hawker Chan is launching a brand-new menu item, duck drumstick with noodles (S$8.80), and Thai Lae Dee is launching a Thai crispy chicken rice (S$6.80). We understand these dishes will eventually be available at their other stores islandwide.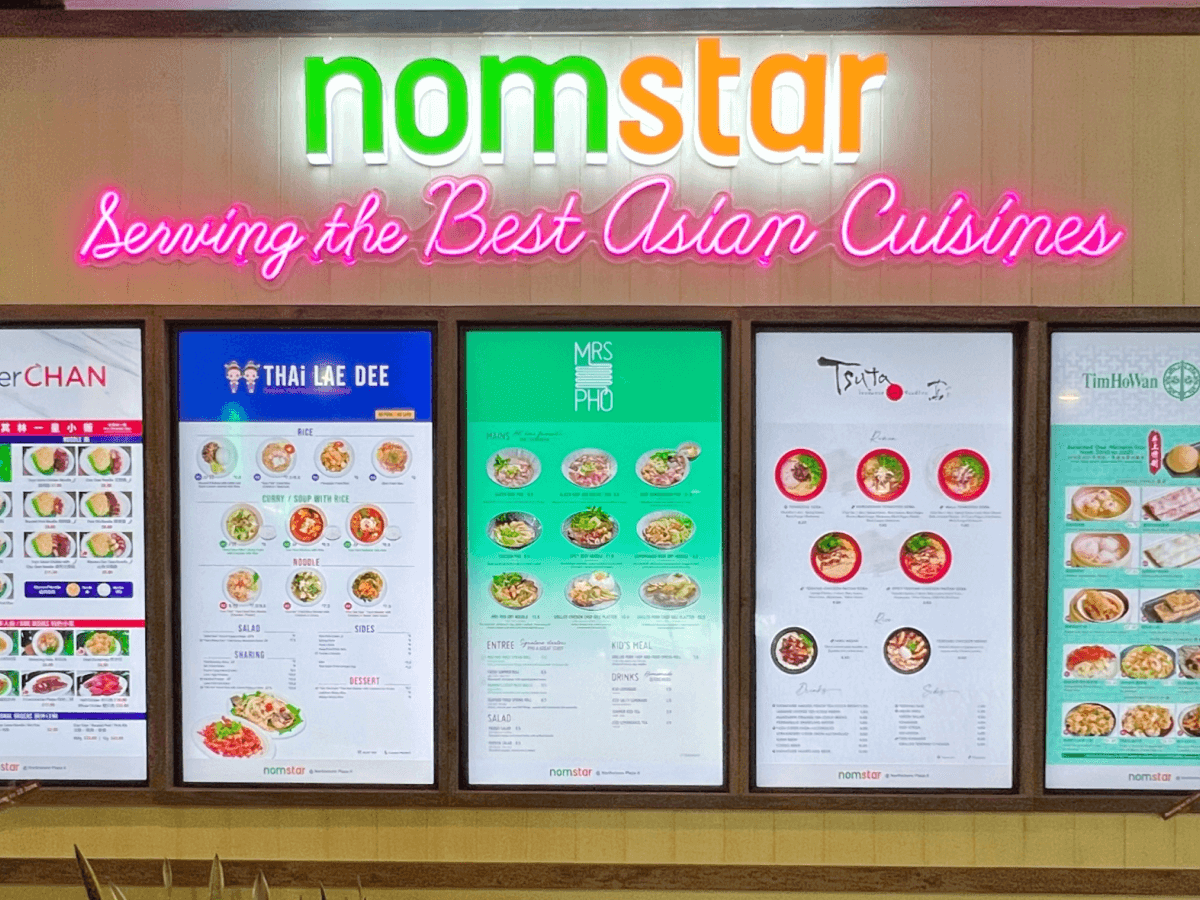 Order from the touchscreens near the entrance, or speak to any of the service staff — or Rangers, as they are referred to here — and take a seat overlooking Singapore's northern waterfront.
Natural lighting and scenic views are in abundance, with floor-to-ceiling glass windows lining the establishment.
It's family-friendly, too, with woodsy accents, artificial greenery and dinosaur models all around. Animal calls — or dinosaur calls, who knows? — and natural ambient sounds are also piped in at regular intervals, creating an atmosphere you won't find amiss in any theme park or zoo.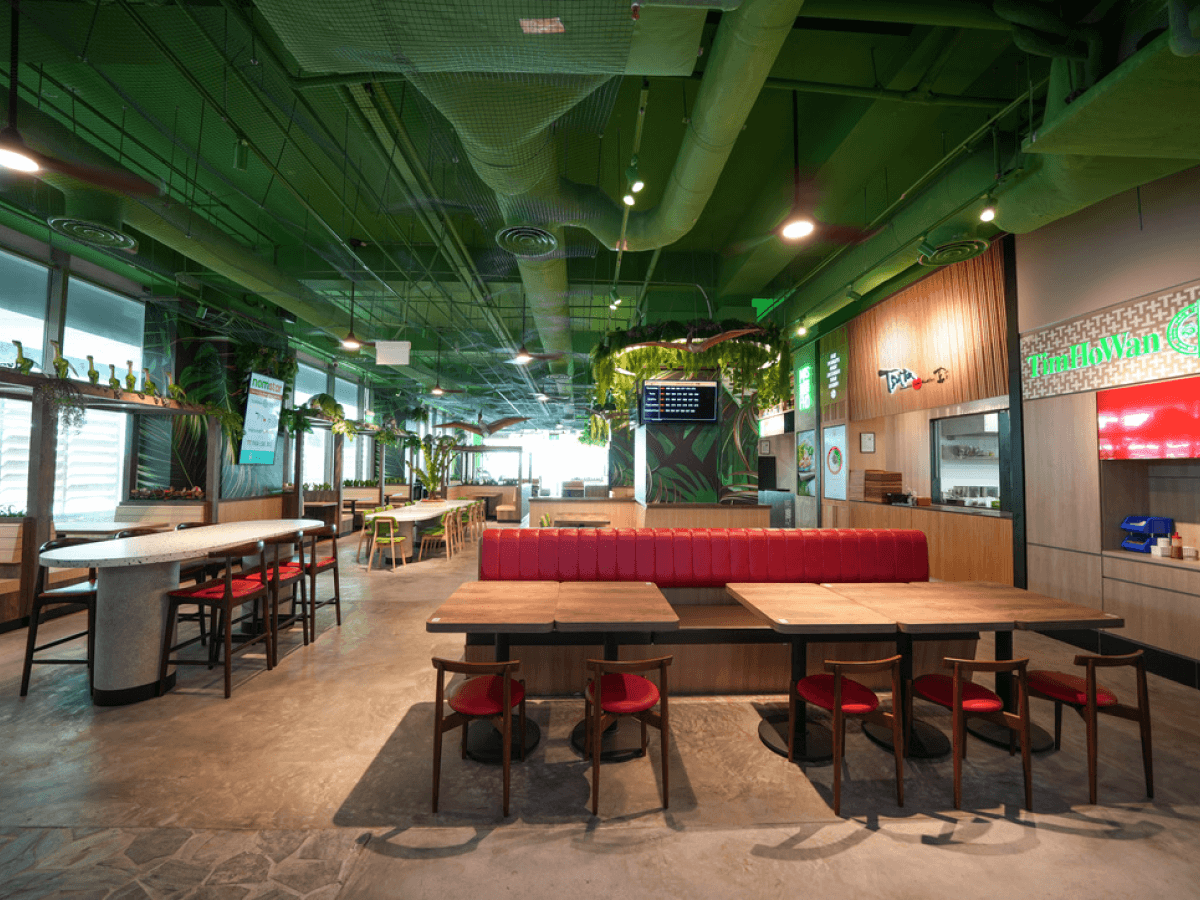 Contactless payments seem to be the norm here, but speak to any friendly Ranger, should you need to pay in cash.
Do note that this is a casual-dining establishment. So while there is no surcharge for service, you are expected to collect your own food once it's ready. Most of the dishes are served on disposable cutlery, albeit biodegradable and compostable ones.
Northshore Plaza II, 03-02, 418 Northshore Drive
Nearest LRT station: Samudera
Open: Monday to Friday (11am to 9.30pm), Saturday, Sunday and public holidays (10.30am to 10pm)
Northshore Plaza II, 03-02, 418 Northshore Drive
Nearest LRT station: Samudera
Open: Monday to Friday (11am to 9.30pm), Saturday, Sunday and public holidays (10.30am to 10pm)
---