Home-based biz My Korean Mom's Kimchi, run by ajumma open at NEWest Mall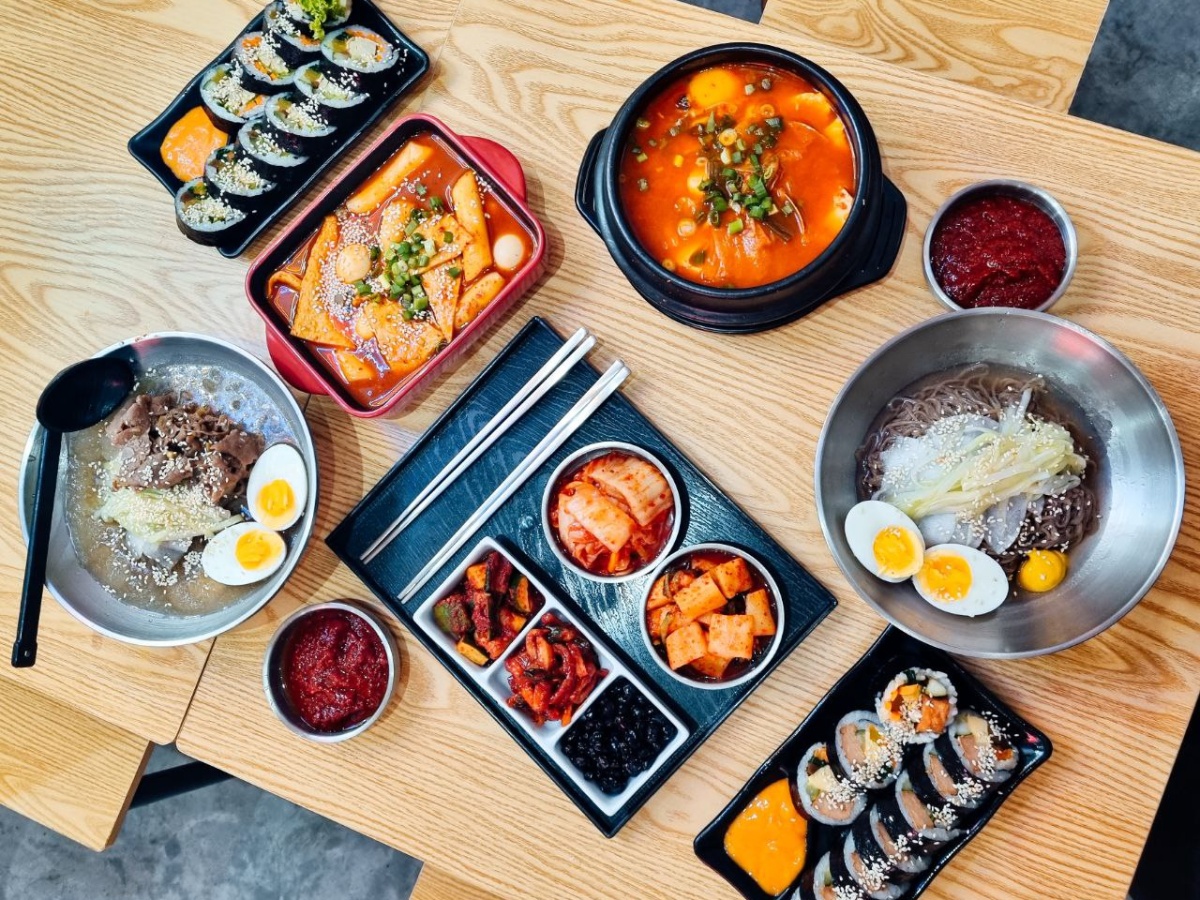 My Korean Mom's Kimchi started as a home-based business during the depths of Covid-19, in November 2020
Its first restaurant at NEWest Mall along West Coast Drive opens its doors on Sept 30
Helming the eatery is mother and son Mrs Kim, 64, and SJ, 33
It'll serve everything from fried chicken to kimbap to stews and cold noodles
If you were one of those who thrived on side dishes and kimbap (rice rolls) from My Korean Mom's Kimchi during the depths of the pandemic, you'd get to enjoy these dishes and more at its first restaurant at NEWest Mall along West Coast Drive from Sept 30. 
The home-based business started in November 2020 by pure happenstance. 
Mother and son Mrs Kim, 64, and SJ, 33, had just moved into their Tampines condominium and wanted to do something for the community during the tough Covid times. 
They asked HungryGoWhere not to use their full names for privacy reasons.  
The Kim family enjoyed making kimchi. So they whipped up 100 servings of kimchi and kimbap, and gave them to their neighbours for free. 
The response was overwhelmingly positive, with their neighbours urging them to start a home-based business.
My Korean Mom's Kimchi was thus born. 
From home to restaurant
As we sit down with mother and son over a hearty lunch at their brand-new store ("our dream place", they tell us), the duo are visibly excited about bringing affordable and authentic Korean food to the masses through their new restaurant.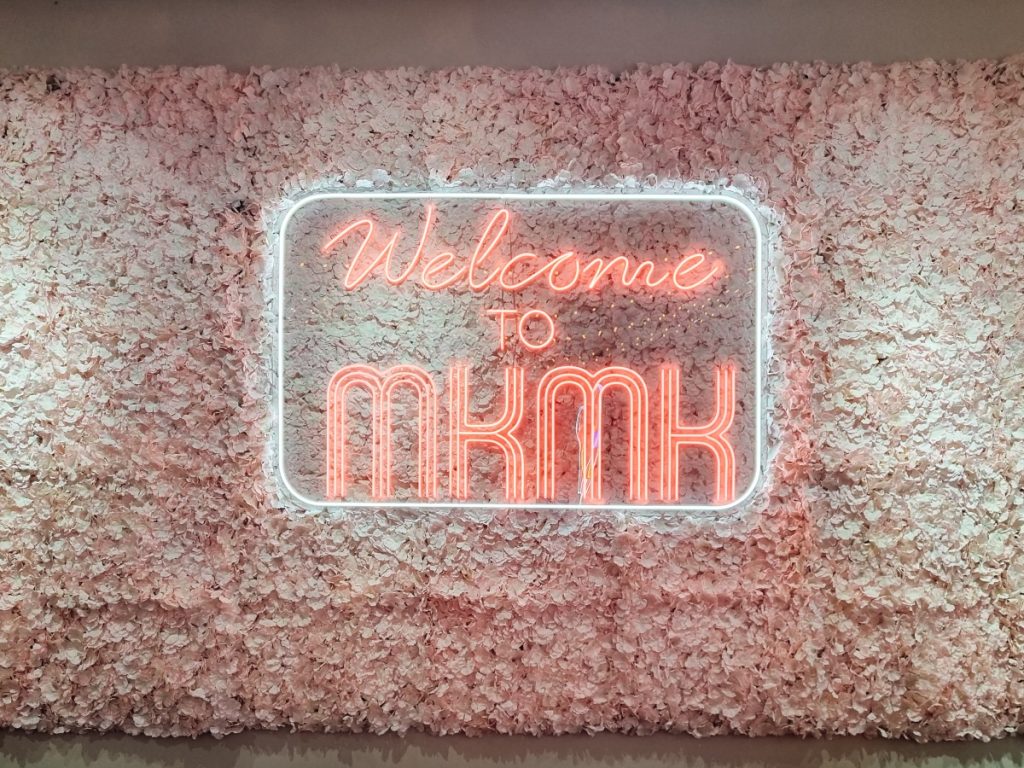 Mrs Kim, who had about two decades of F&B experience in Singapore before starting My Korean Mom's Kimchi, says: "We wanted to introduce more Korean dishes to (our customers), but due to the limitations of a home kitchen, we were unable to do so effectively and that really made us sad. We knew in order to present more Korean dishes, we needed to expand."
Based on its present online menu, a roll of kimbap starts from S$8.90 for its regular or vegetarian option, and the costliest item is a four-cheese army stew, which is priced at an affordable S$30 and feeds two to three.
SJ, who ran his own businesses before starting the brand with his mother, assures us that prices at the restaurant will be exactly the same as what you'd pay online, with the exception of service charge.
Customers will order via a self-service ordering kiosk before they are ushered to a seat, where food will be served to them.
On why it opted to keep prices low despite moving into a brick-and-mortar store, SJ said: "We want to provide authentic, real Korean food, similar to the price and quality found in Korea. (Despite inflation), our response is not to increase prices but to value-add to our customers… and be there for them when they've a K-food craving."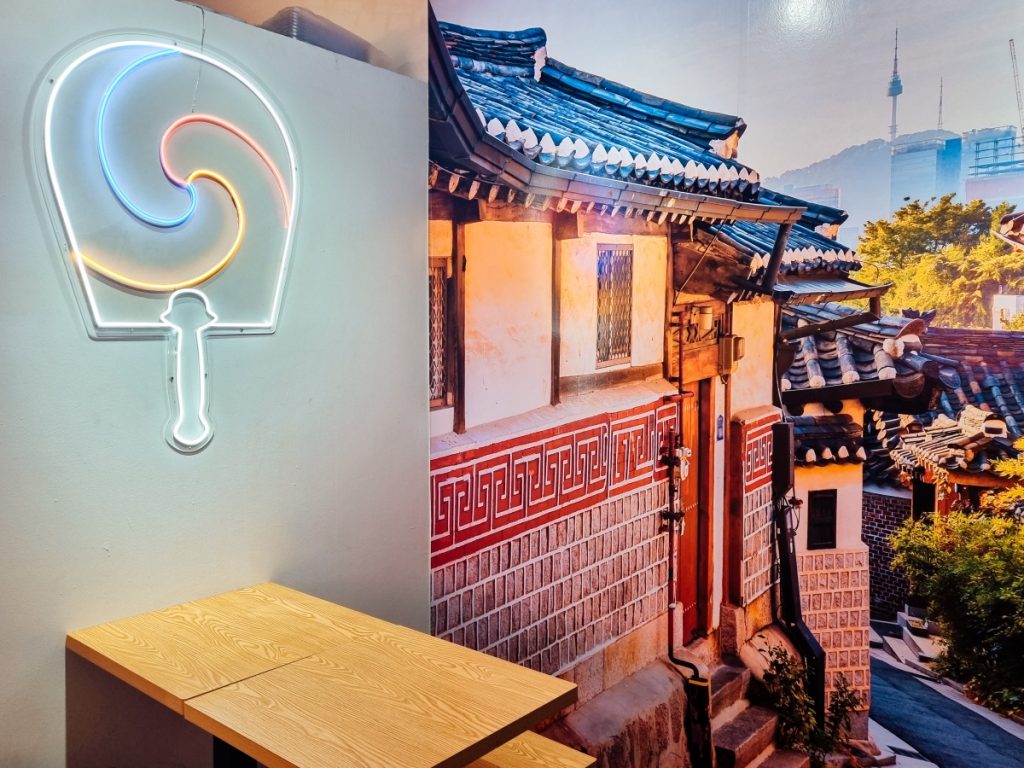 In the same vein of keeping costs low, its first store is simple and quaint albeit inviting, with an Instagrammable neon-pink MKMK sign and a floor-to-ceiling backdrop of Seoul's famous Bukchon Hanok village, with Namsan Tower peeking out in the background. 
A mother's loving touch 
My Korean Mom's Kimchi prides itself on serving food with "omma sonmat", which in Korean refers to the unique taste of food from someone's touch, care and experience. In this case, it is a mother's, or Mrs Kim's, loving hands that have given its dishes their edge.
Having lived in eastern Singapore, my dining companion and I are no strangers to the brand and have tried its kimbap and other dishes through group buys in our respective estates.
Getting to savour the dishes in person, however, with the Korean Mom herself, was different. We could feel the duo's sincerity and generosity in every bite.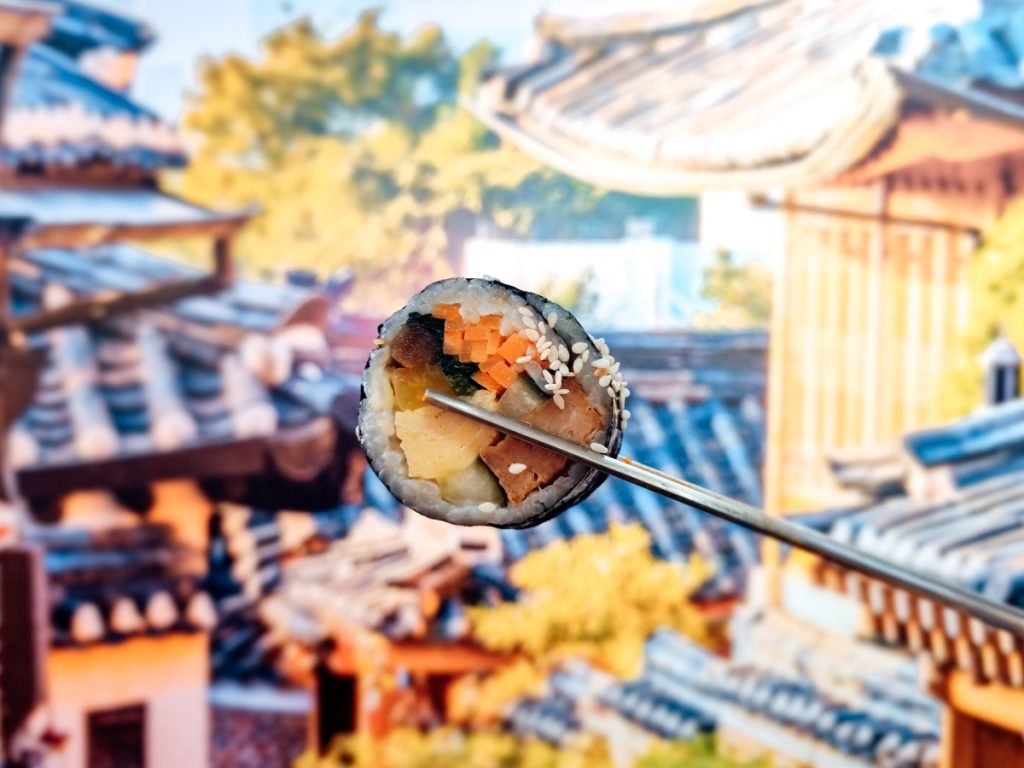 The kimbap rolls (from S$8.90) were so full of ingredients that the rice formed just a thin layer around the ingredients. 
Even its stews such as sundubu jjigae or spicy soft tofu stew (S$12.90) and four-cheese army stew (S$30) were laden with ingredients. We're sure it wasn't just because HungryGoWhere was there on a visit, as we received similar portions when we were anonymous group buyers.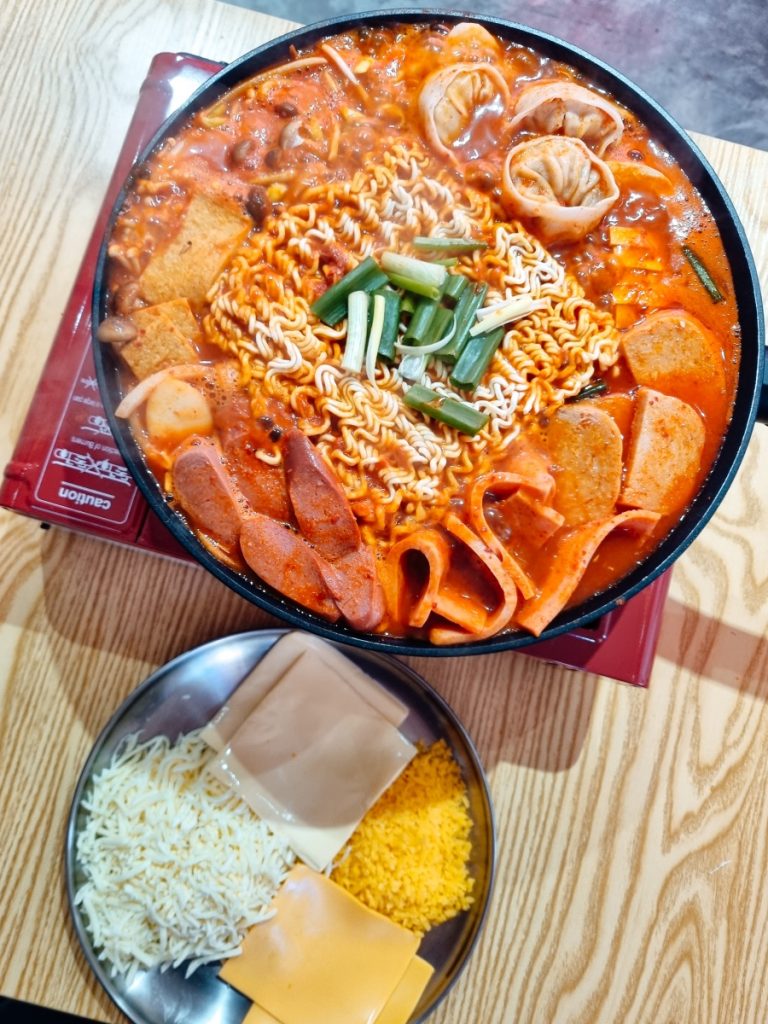 Both of us loved the dakgangjeong – sweet-and-sour fried chicken (S$12), commonly found as a street snack in Korea but not as often seen in Singapore. 
The chicken chunks were juicy, crispy and well-coated with My Korean Mom's Kimchi's version of soy garlic sauce. The eatery also tops the dish with sunflower seeds — a first for us — adding extra crunch to each mouthful.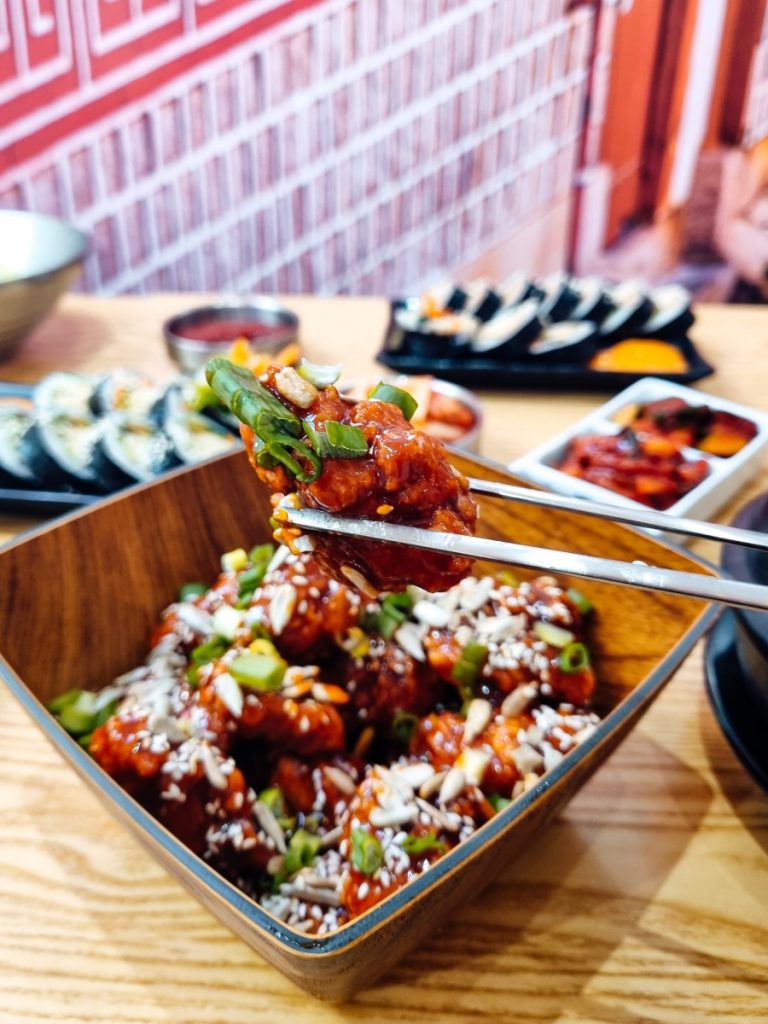 Having our lunch in the middle of a hot day, the mul naengmyeon with beef (S$12.50) — cold noodles — was also a welcome relief. The soup was flavourful, the beef well-seasoned, and the dish was topped with lots of cucumber and radish, so you get a bit of everything.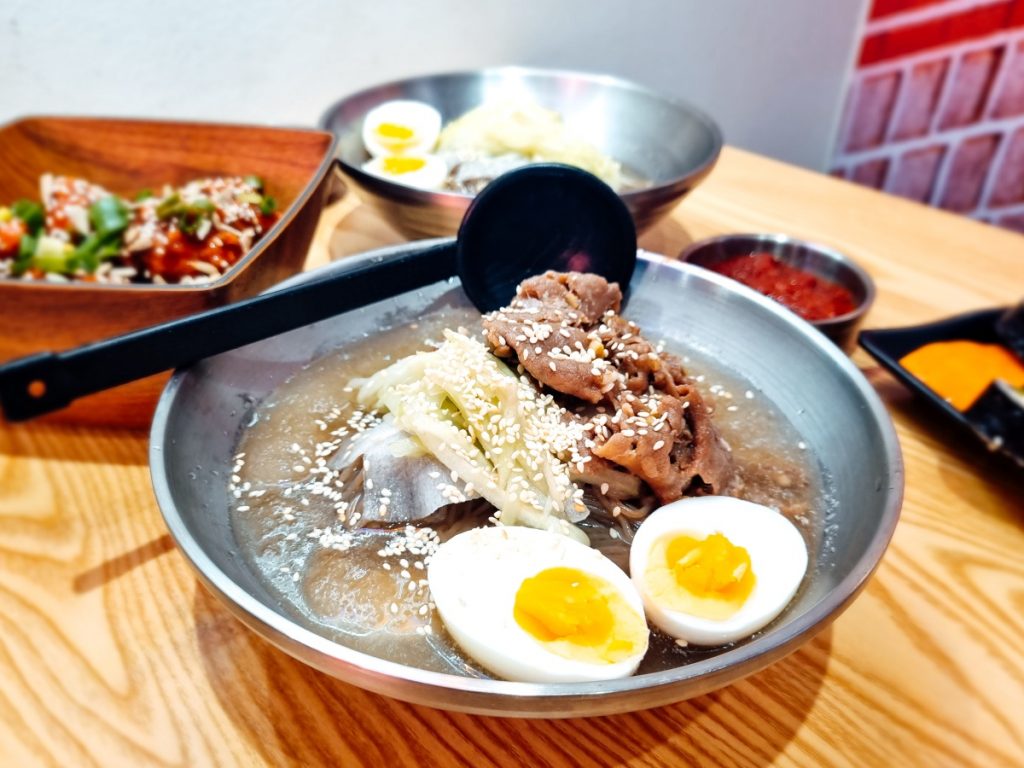 SJ tells us every sauce that goes into its dishes is handmade.
As a result, you'll find the stews, for example, are a little sweeter and less spicy than what you might find in Korea. That's because the taste is tailored to Singaporeans' preferences and feedback.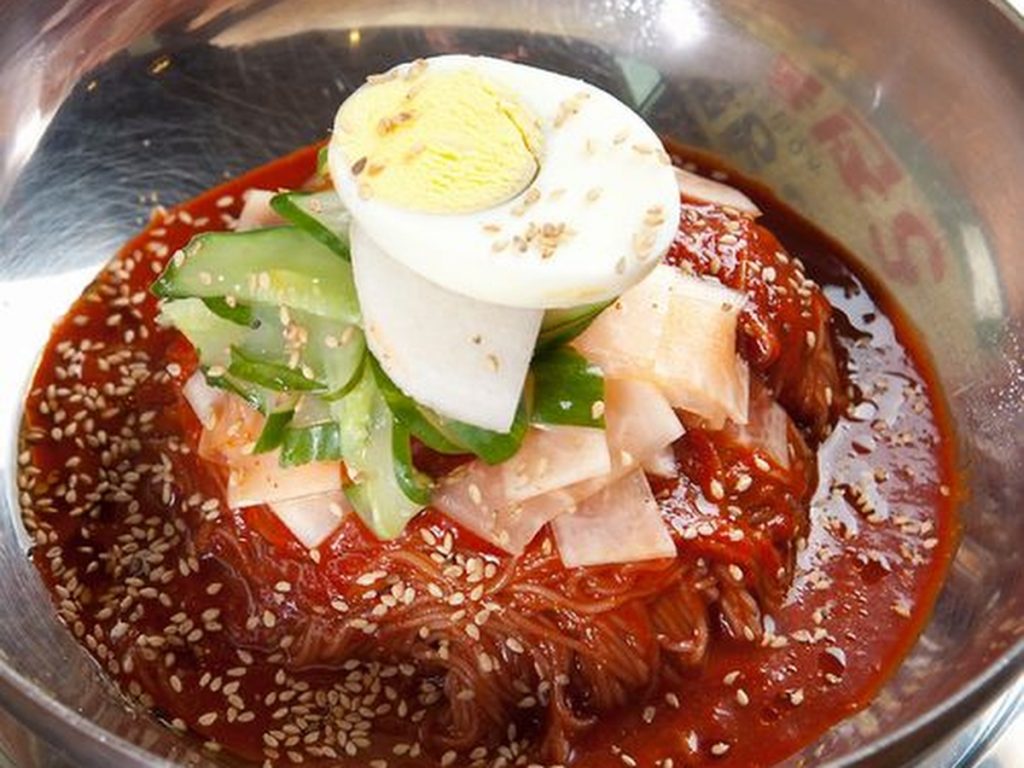 But despite the difference, my companion and I felt that the dishes were by no means any less authentic.
For now, SJ and his mother want to keep up with My Korean Mom's Kimchi's online orders while getting the new restaurant running. That's good news for its fans living in other parts of Singapore, who might find the trek to NEWest mall arduous.
Mother and son are also ready to continue sharing their love of Korean food with more people. "We've plans to open another one in the east if we find a suitable location," says Mrs Kim. 
But from Sept 30, if your Korean food craving hits, you can swing by its restaurant at NEWest mall (01-71) for a dose of authentic and affordable Korean food or order some online.
EDITOR'S NOTE: This article has been updated to reflect the restaurant's new opening date. 
Book a ride to My Korean Mom's Kimchi (opens on Sept 30, 2022).
NEWest mall, 01-71, 1 West Coast Drive
Nearest MRT station: Clementi 
Open (from Sept 30, 2022): Tuesday to Sunday (11.30am to 2.30pm, 5.30pm to 9pm — last order at 8pm)
NEWest mall, 01-71, 1 West Coast Drive
Nearest MRT station: Clementi 
Open (from Sept 30, 2022): Tuesday to Sunday (11.30am to 2.30pm, 5.30pm to 9pm — last order at 8pm)