Get your fill of pretty bakes and free bons bons at Luna Patisserie's new Joo Chiat outlet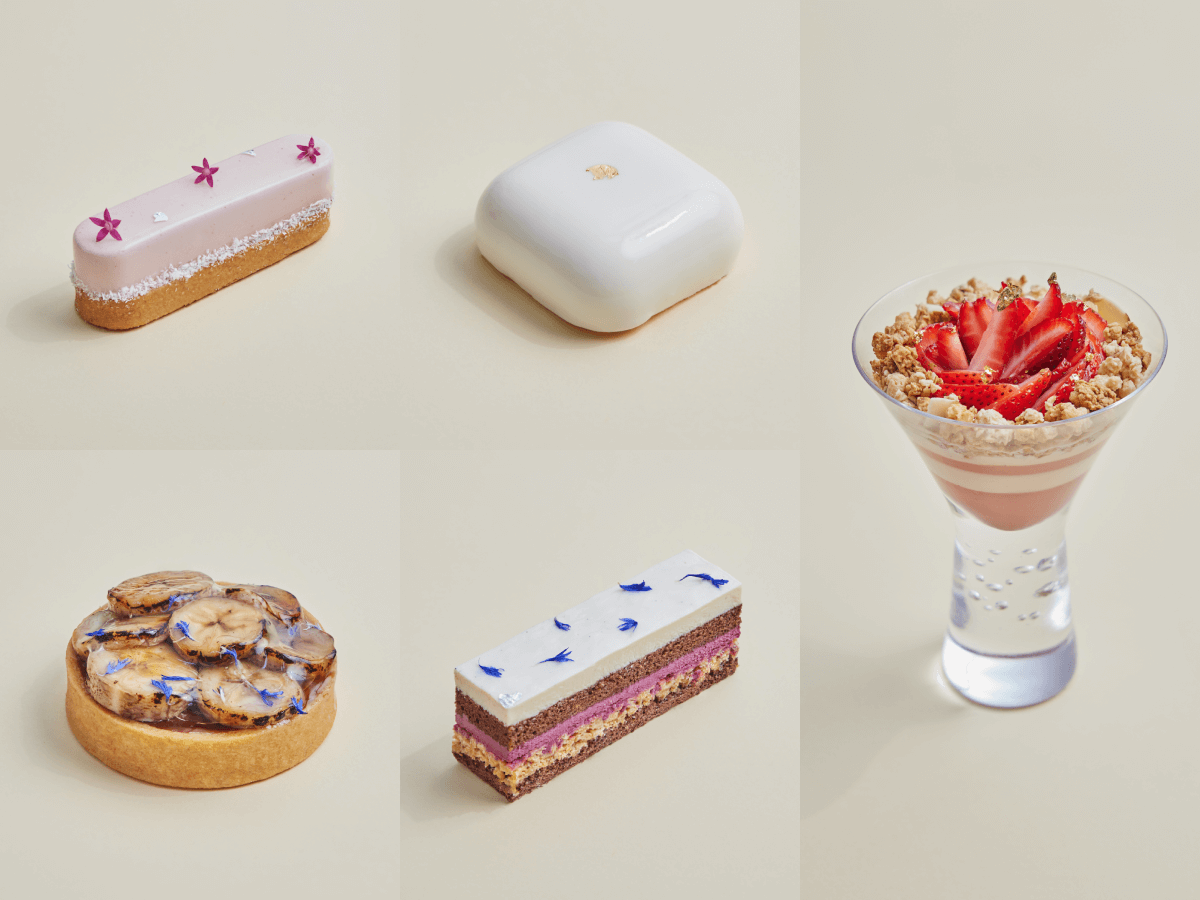 Hip, trendy Joo Chiat has a new kid on the block — homegrown patisserie Luna.
This is its second outpost, and its largest one yet with double the seating capacity. There's also a dedicated chocolate-making showroom that passersby can peer into to catch pastry chef Justin Oh, 26, hard at work. 
Oh is the man behind Luna's menus at Amoy and Joo Chiat, and will be spending most of his time at its outlet in the east moving forward. His creations range from delicate entremets and tarts, to quiches and madeleines.
Luna opened in 2019 with its inaugural store along Amoy Street, and has since become known for its gorgeous confections. 
HungryGoWhere was invited for a sneak peek ahead of its launch. Here's what you can look forward to when it opens later this month.
The space
Its new location is a mere stone's throw away from the iconic Joo Chiat shophouses that have become quite the tourist attraction in recent years.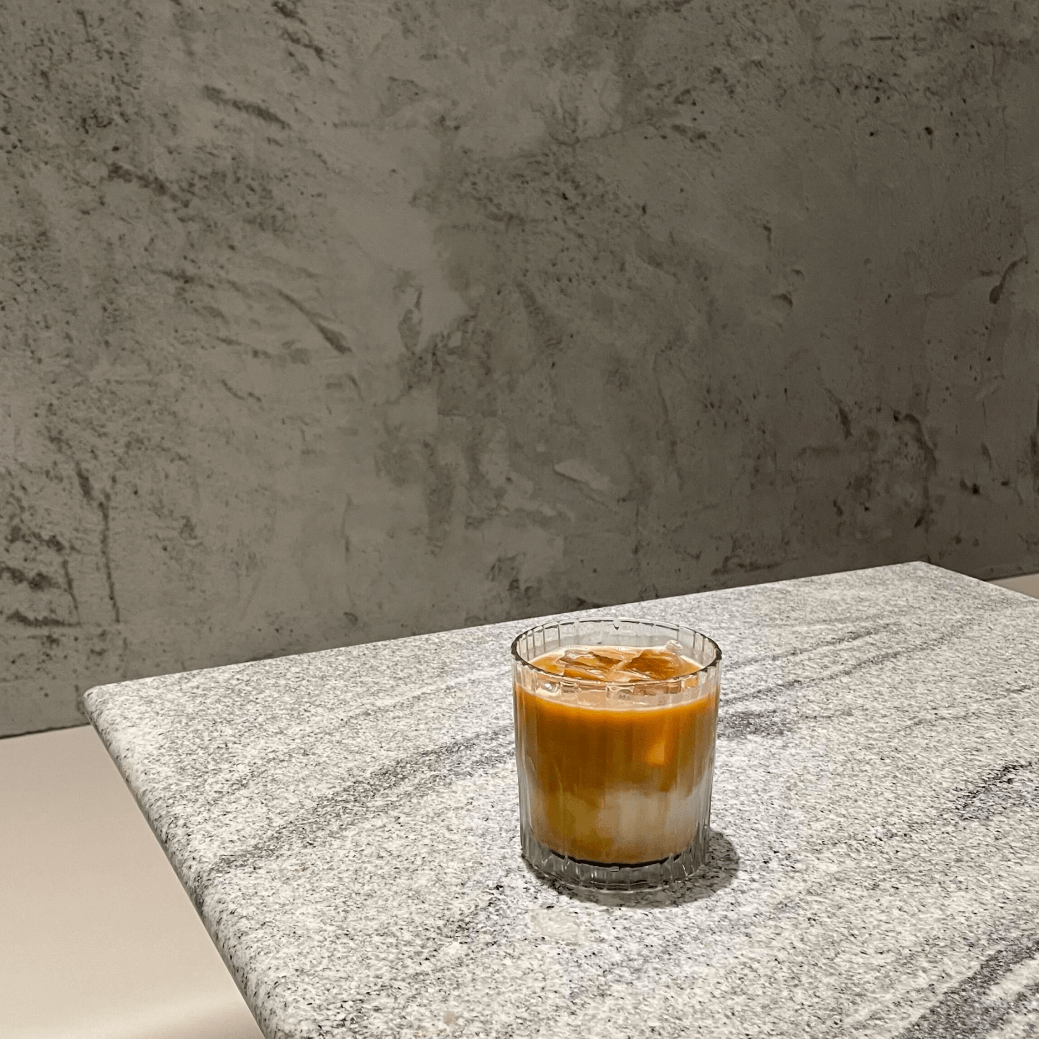 Unlike its centrally located counterpart — which has bright, woodsy vibes — the new cafe is all about dark metal and concrete. As you enter the cafe, exposed brickwork, textured granite countertops and bare concrete walls catch your eye.
Someone quipped that the cafe looked like it was still under construction — but no, we were assured that this was the final and intended look.
Grey hues abound in this almost cavernous space, with clean, minimalist countertops and a sleek glass display case that cuts through the length of the eatery.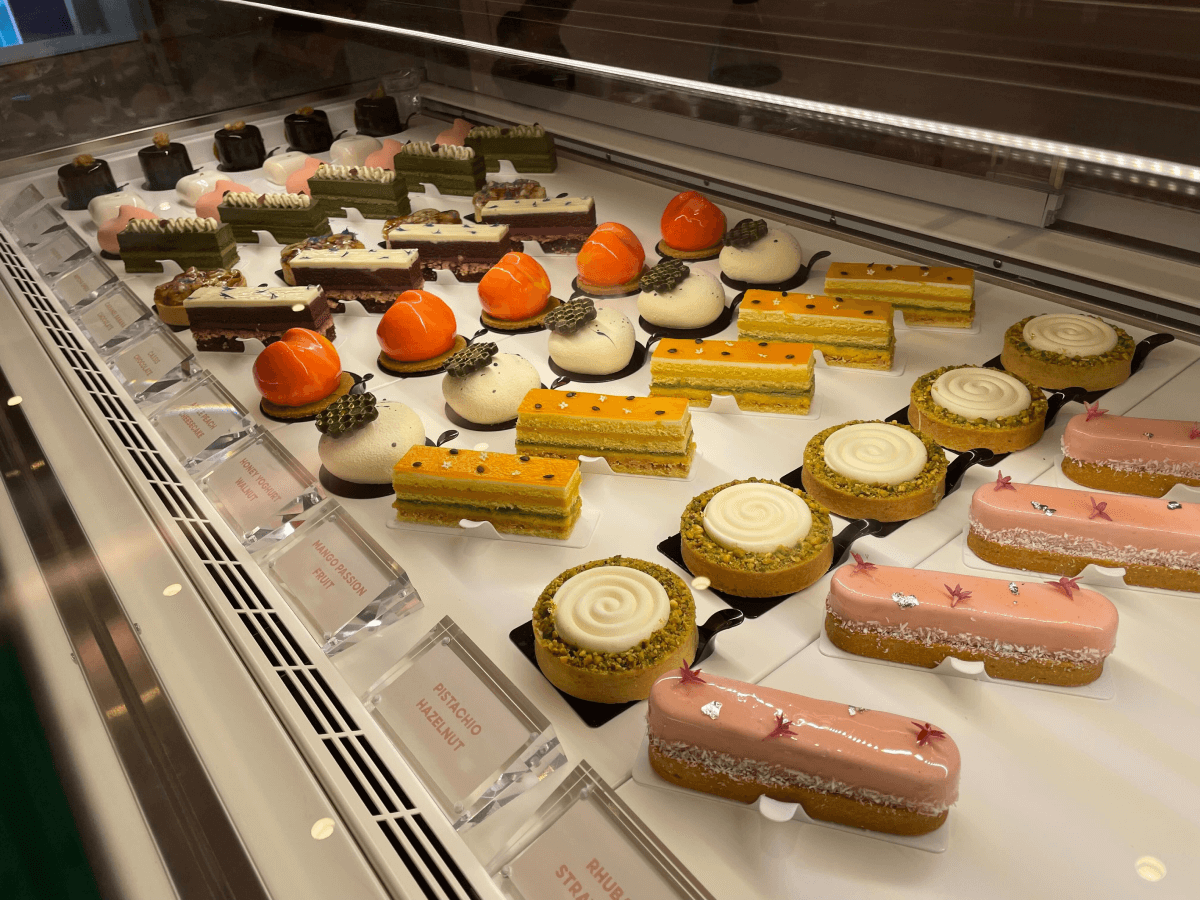 I do think the interior's stark, industrial chic aesthetic contrasts well with the patisserie's too-pretty-to-eat bakes and tarts. 
Think pink, delicately crafted floral confections popping out against a blank canvas of carefully textured granite and rough-hewn walls.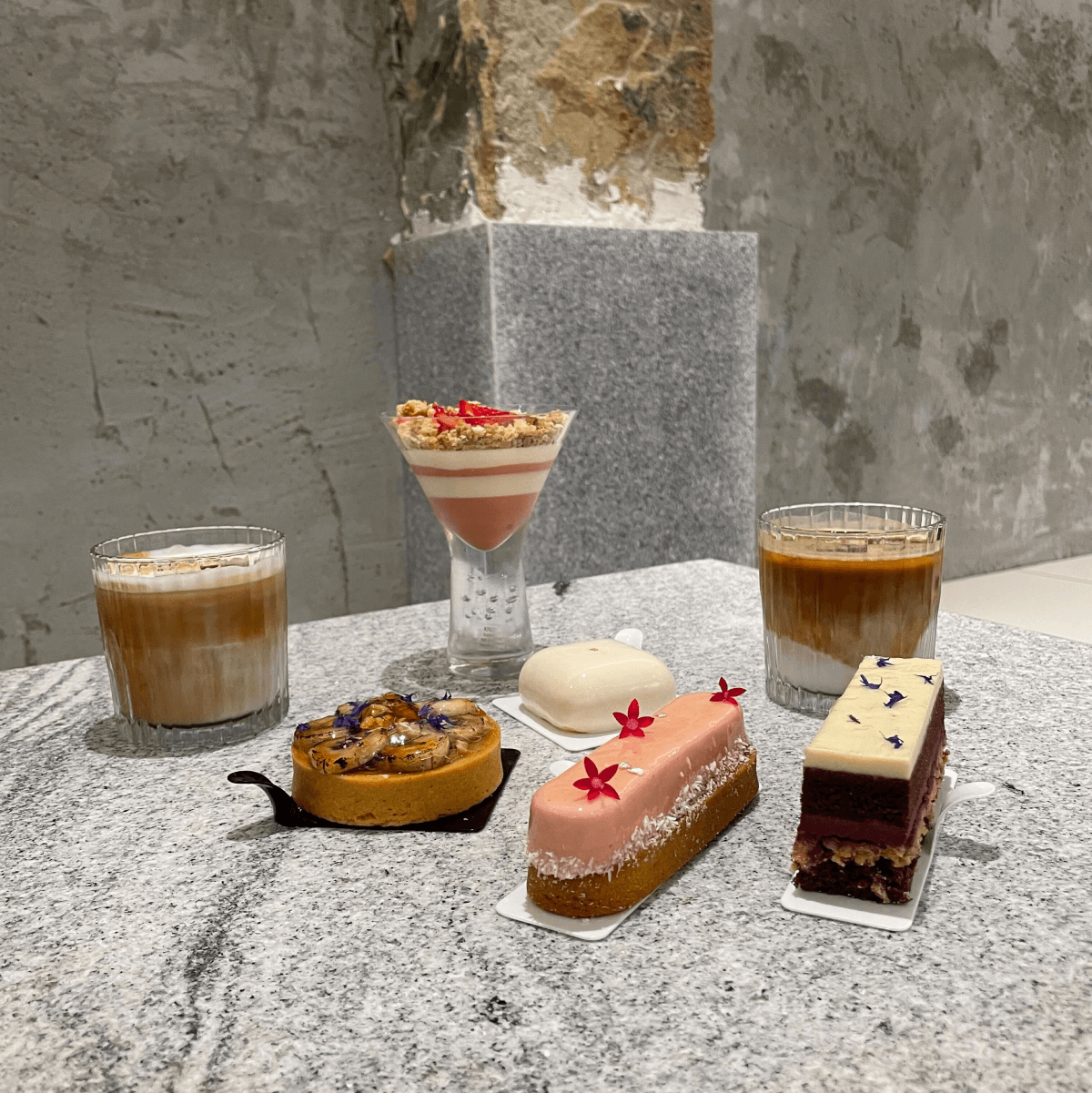 The bakes
Food-wise, Luna has rolled five outlet-exclusive tarts and cakes, starring unconventional ingredients such as buckwheat and tofu.
Tofu (S$8.50), a glossy snow-white square of vanilla sponge and mousse, held the most aesthetic appeal to me. Concealed within its spongy exterior is a blend of hazelnut praline and silken tofu, with an added crunch of toasted buckwheat. The texture was intriguing, but did end up being a touch too sweet for my liking.
I was partial to the caramel banana chocolate tart (S$9). This is generally a tried-and-true combination of flavours, but Luna's rendition of this dessert married well with the crumbly butter tart shell and chopped walnut bits.
For the 'gram, order Rhubarb Strawberry (S$9), with tart strawberry compote and a trim of coconut shavings, and Cassis Chocolate (S$9), made with layers of white chocolate feuilletine, Victoria sponge, cassis cremeux, and mascarpone mousse.
If you're looking for something light, there's also the strawberry vanilla panna cotta dessert (S$9.50), topped generously with sliced strawberries and granola.
A selection of well-loved Luna signatures is also available here, namely its orh nee cake (S$8), Goma x PB (S$9), matcha opera cake (S$8.50) and Luna 2.0 (S$9).
The cafe is still in the midst of putting on some finishing touches, and is slated to open to the public later this month. Diners can also look forward to complimentary handcrafted bon bons, fresh from the cafe's new chocolate-making showroom.
Book a ride to Luna.
121 Joo Chiat Road
Nearest MRT station: Eunos
Opens: Mondays to Sundays (10am to 9pm)
121 Joo Chiat Road
Nearest MRT station: Eunos
Opens: Mondays to Sundays (10am to 9pm)