4 days only: KFC is offering 1-for-1 burger deals for its popular Zinger — and more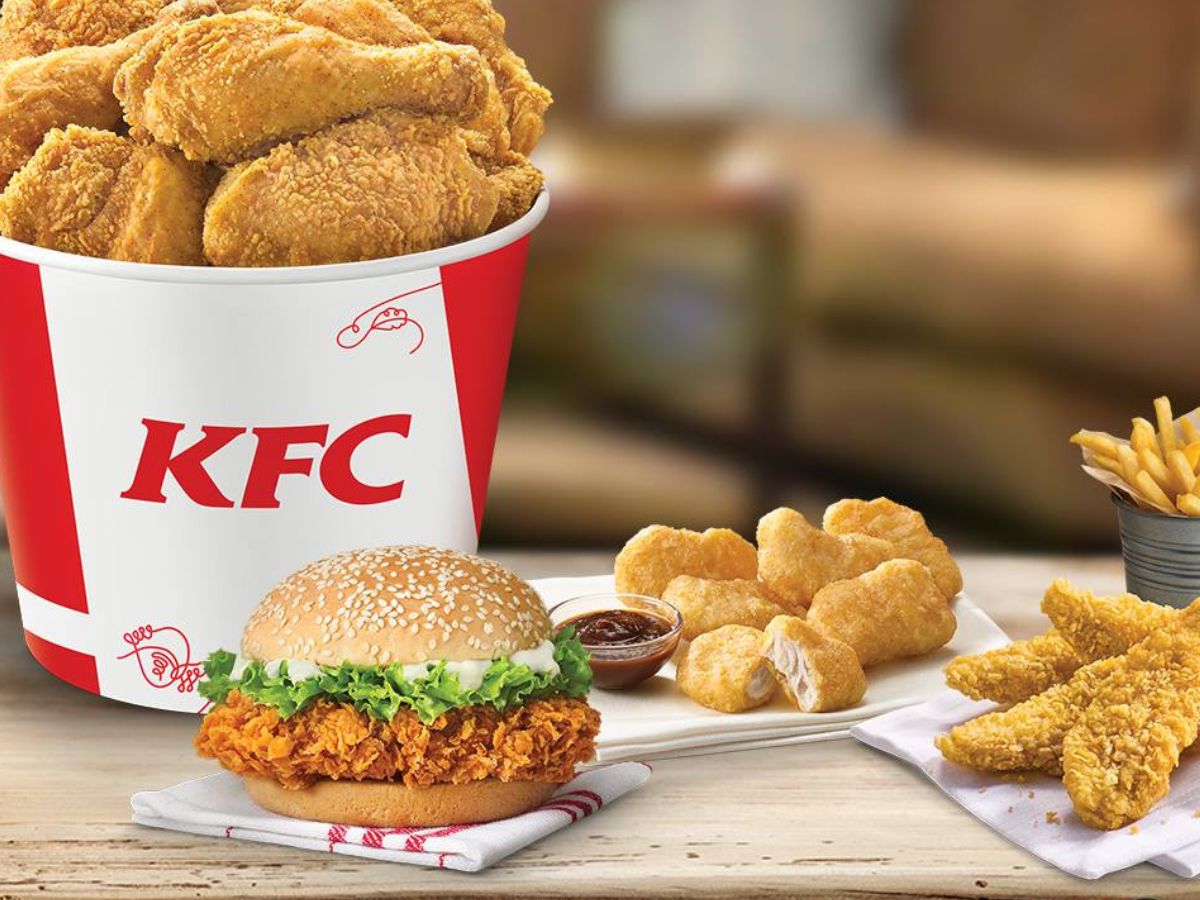 Everyone starts off the new year differently. Some are determined to get fit, others are determined to save money. If your goal is the latter, KFC Singapore's current promotion is your best bet. 
From Jan 3 to Jan 6, KFC is offering one-for-one deals on its most popular burgers: The original recipe burger (S$6.60), the Zinger burger (S$6.60) and the 'Zhng' Zinger burger (S$7.90). 
This means a Zinger would cost just S$3.30, and its 'Zhng' counterpart would be S$3.95 – a pretty good deal, in our opinion. 
The offer is available in-store, via the self-order kiosk, or from the KFC Singapore app. If you're ordering in-store, simply flash the promotion over the counter to claim the offer.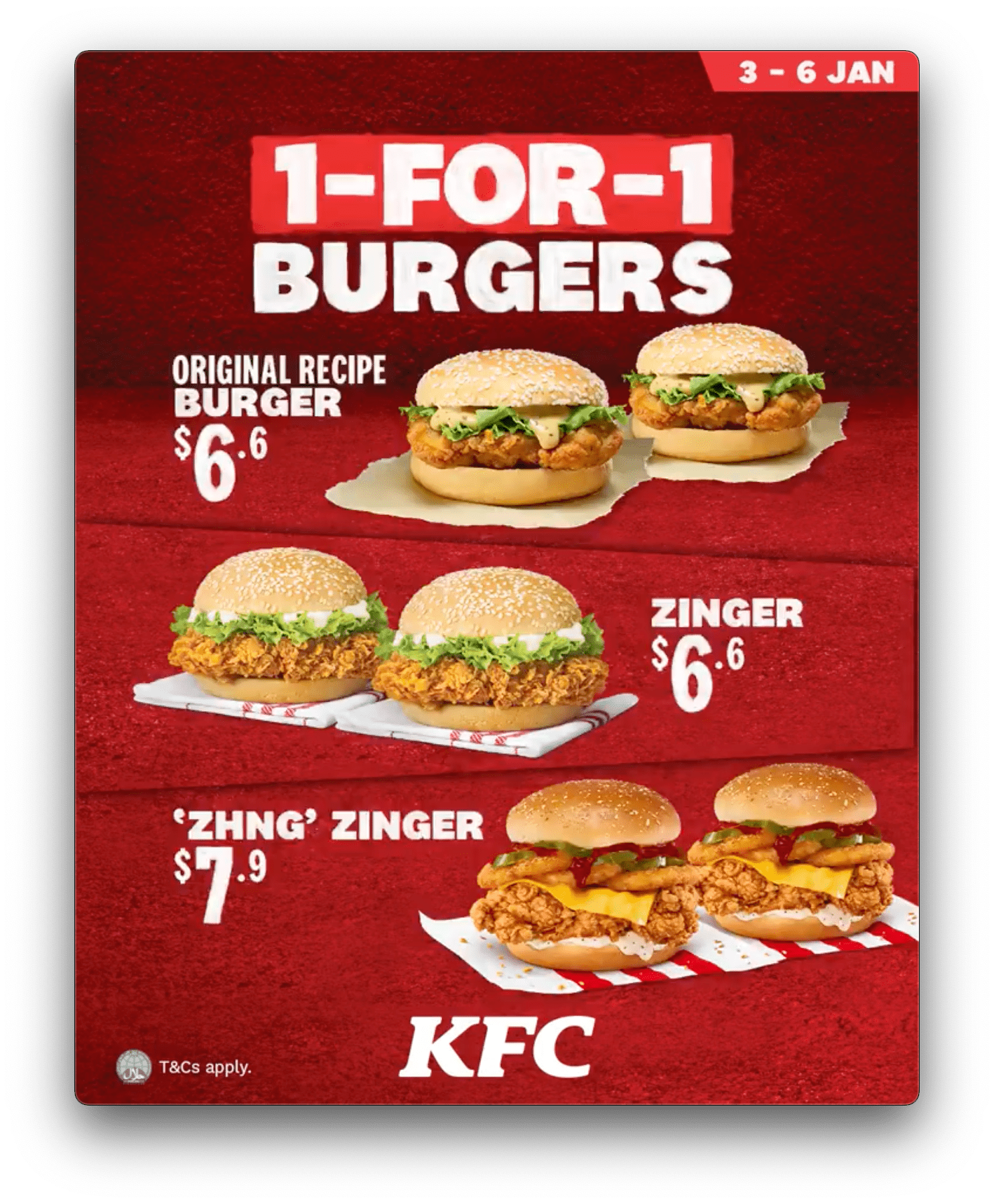 Do note that the promotion applies to all KFC outlets except the ones located in Nanyang Technological University and Singapore Zoo. 
While the original recipe burger and Zinger burger are mainstays on its menu, the 'Zhng' Zinger burger is a limited time burger. 
It was created when Zaki Hussain, a TikTok personality, suggested a few additional ingredients to elevate KFC's Zinger burger. 
To fans' delight, the chain delivered. The 'Zhng' Zinger burger features KFC's iconic Zinger fillet (a crispy chicken fillet) with sweet pickles, fried onion rings, cheddar cheese and other sauces. 
On top of its one-for-one deals, KFC is also rolling out its annual delivery exclusive. It is offering two meals for its spring cleaning feast available from Jan 3 to Jan 18, which is available on the KFC Singapore app or its website.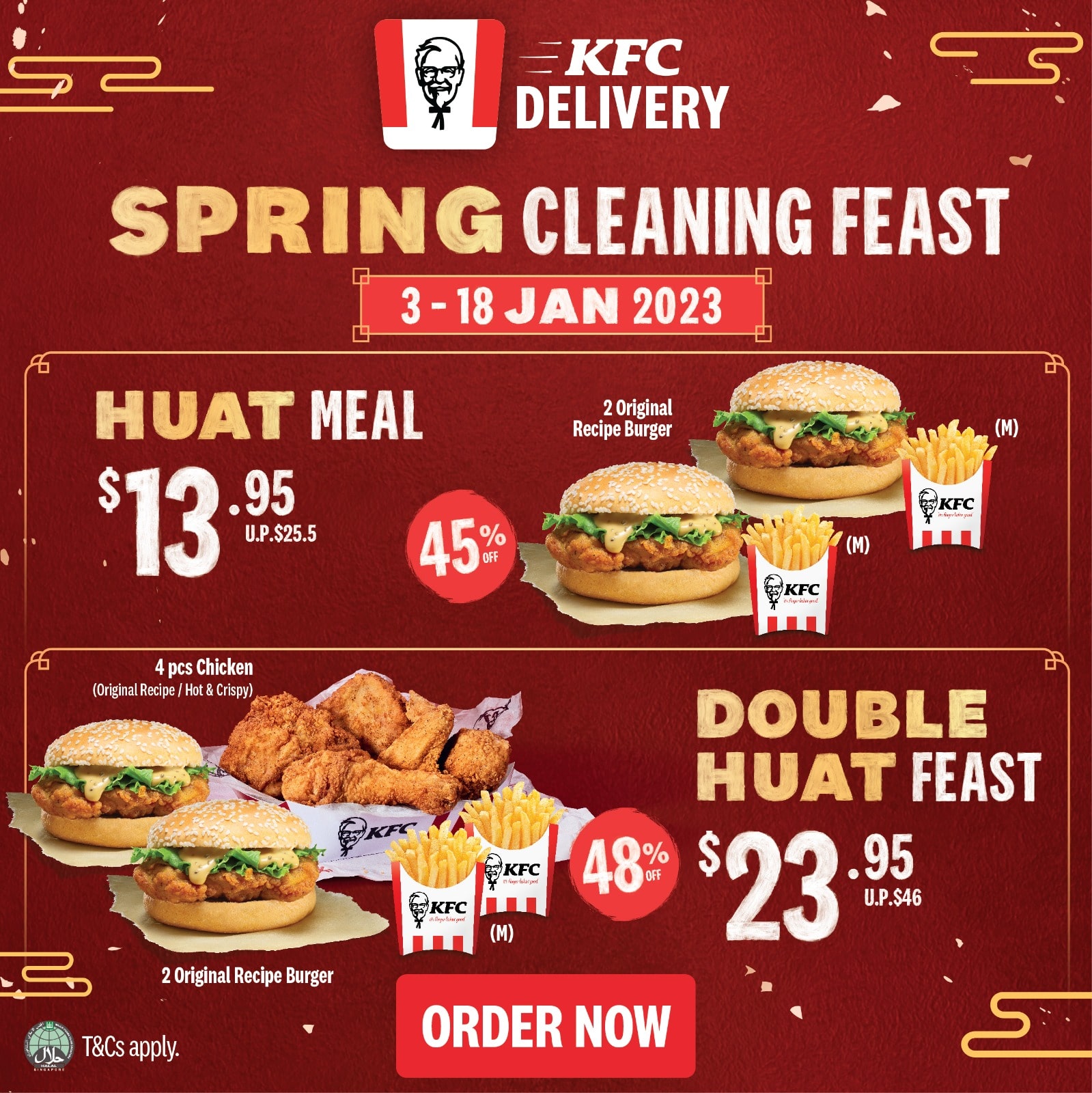 The Huat meal (S$13.95) consists of two original recipe burgers and medium fries, while its Double Huat feast (S$23.95) has the same items with an additional four pieces of chicken. The meal sets are offered at a 45 per cent and 48 per cent discount respectively. 
KFC is available on the GrabFood delivery service. You can also book a ride to its stores.
Multiple stores islandwide 
Open: Operating hours vary across stores
Multiple stores islandwide 
Open: Operating hours vary across stores