We taste-tested KFC's new Cheesy Zinger Meltz — and it's passable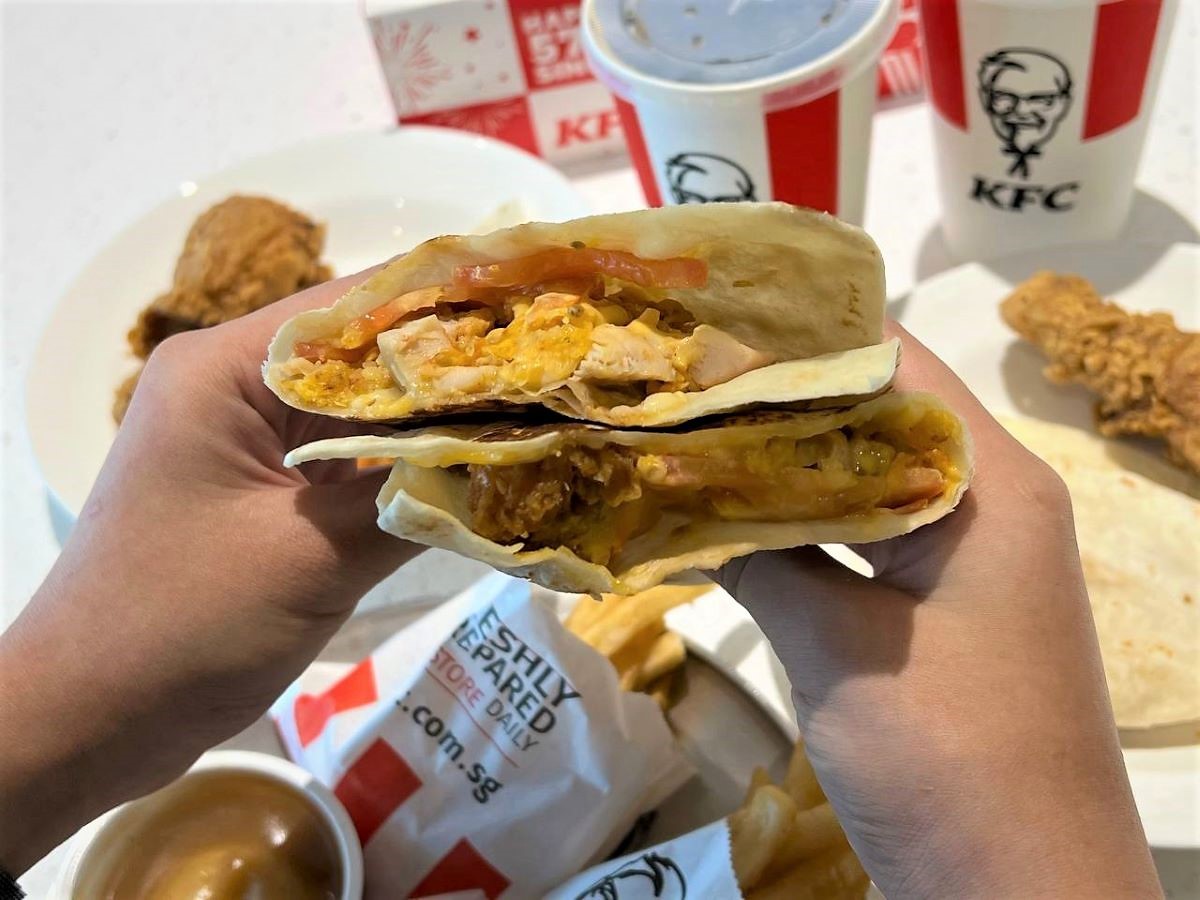 Everyone was eagerly anticipating the return of KFC's Meltz — albeit by a different name this time around. On Wednesday (Sept 7), KFC rolled out its Cheesy Zinger Meltz and we were curious enough to order the Cheezy Zinger Meltz Box (S$9.95) and have the first bite of this upgraded Meltz creation for lunch.
Unlike its poster images, the Cheesy Zinger Meltz wasn't as thick as we had expected. It was a letdown at first glance.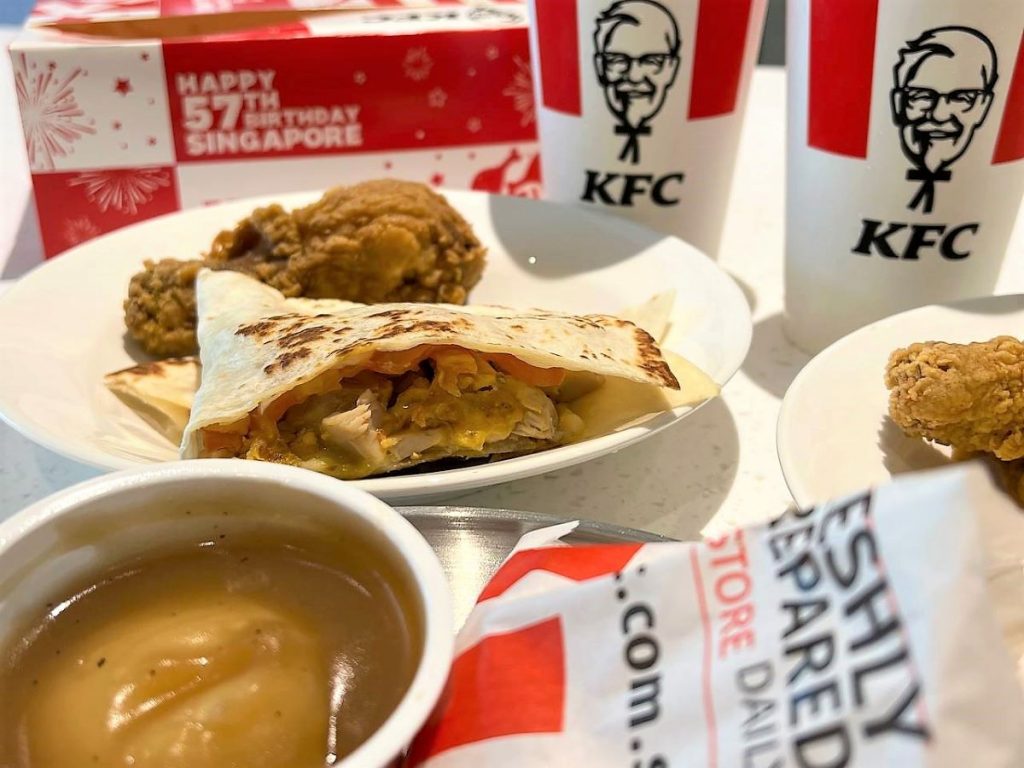 We proceeded with our first taste and were greeted by a satisfying cheesy chew — an instant redemption from our initial impression.
The tang of diced tomatoes against oozy cheese was much appreciated. Without it, the cheese would've been cloying.
KFC says it uses crunchy and spicy Zinger fillet in the new product.
Unfortunately, we couldn't detect much spiciness or crunch. It would've also been better if the tortilla wrap had been toasted a little longer, so that it could survive the condensation inside the box and not become flimsy too quickly.
Was it filling? Not really, but therein lies the appeal of ordering the Cheesy Zinger Meltz Meal (S$8.20) or the Cheesy Zinger Meltz Buddy Meal (S$19.45).
Our overall impression of the Cheesy Zinger Meltz may not be a fantastic one. But for those who are fond of the original Meltz, this revamped edition is sure to please you.
KFC's Cheesy Zinger Meltz is available at all its stores — except those at the Singapore Zoo and Singapore Polytechnic — or via its delivery service.
KFC is on the GrabFood delivery service. You can also book a ride to its stores.