JJ Lin's Miracle Coffee pop-up starts Sept 30 at ArtScience Museum; store to open in 2023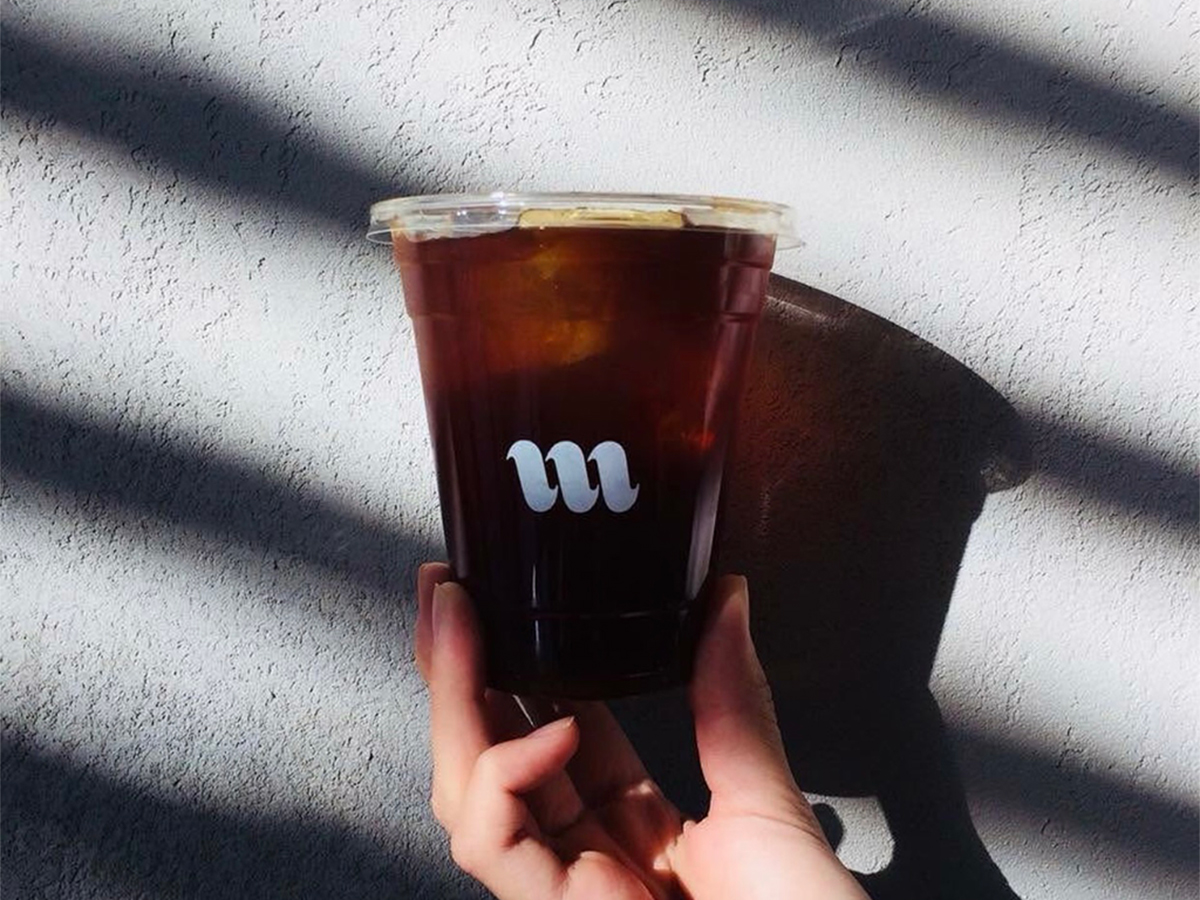 It's official — pop star JJ Lin's artisanal coffee concept, Miracle Coffee, is coming to his homeground in Singapore.  
The concept will first be launched as a 90-day pop-up kiosk at the ArtScience Museum's outdoor Rain Oculus on Sept 30 at noon, Miracle Coffee and integrated resort Marina Bay Sands, which houses the museum, announced in a media statement on Monday (Sept 12). 
From Oct 1 to Dec 29, the kiosk will open daily from 10am to 6.30pm for fans to get their caffeine fix.
The pop-up is a prelude to the launch of its flagship store next year, at the lobby of the ArtScience Museum. The official launch date has yet to be confirmed.
Over the weekend, the Singaporean singer — who is based in Taiwan — went public with the news via an Instagram post announcing Miracle Coffee's tie-up with Marina Bay Sands. 
Lin added in the media statement: "Since this is our first time setting up a pop-up for Miracle Coffee, we wanted a scenic location that can stage the intimate scene of coffee lovers revelling in a smooth cup of coffee, while soaking in views of my beautiful city. 
"There's no other location that's more suitable than the iconic ArtScience Museum, a popular destination for museum-goers, city wanderers, as well as cycling enthusiasts and joggers around Marina Bay."
Miracle Coffee opened its first store in Taipei in 2017 and is popular for its pour over coffees made from single-origin beans sourced globally from places such as Panama, Kenya and Ethiopia. Pour over coffees typically have a longer brewing time and more vibrant flavours, allowing you to taste the distinct profiles of coffees from each region.
What to expect at the pop-up
Fans will be able to get a close-up look at how Miracle Coffee brews its signature pour overs at the outdoor kiosk.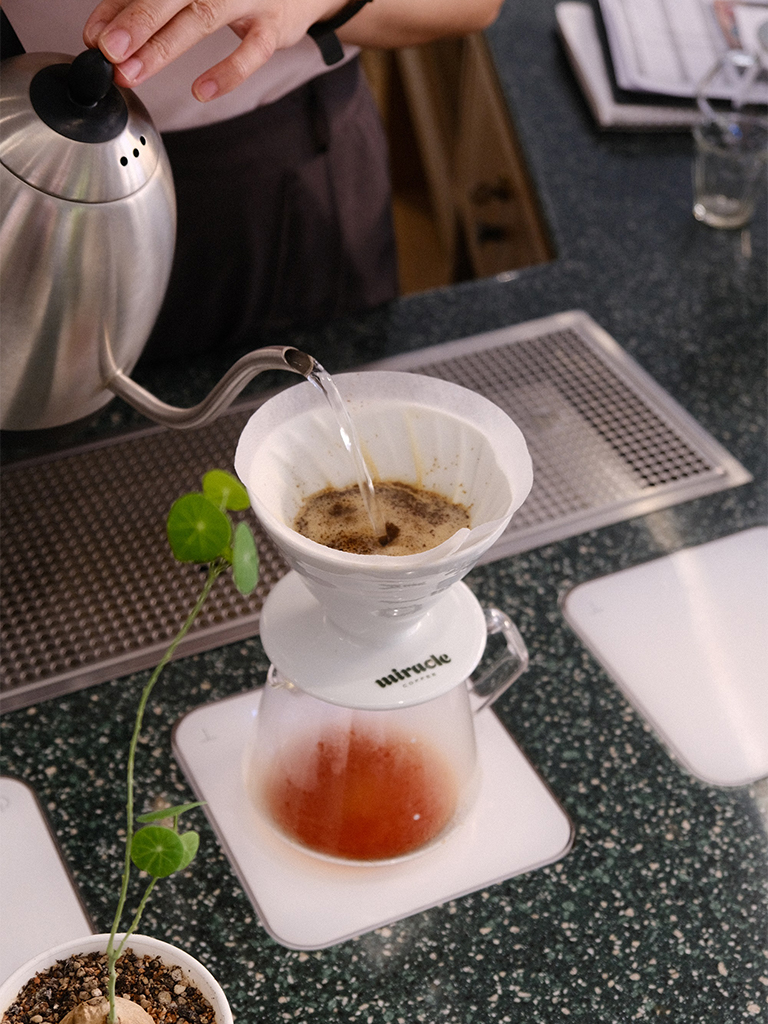 Aside from pour over coffees, Americanos, cappuccinos and lattes will also be available. Those who prefer plant-based milk will be able to order soy and oat milk alternatives as well.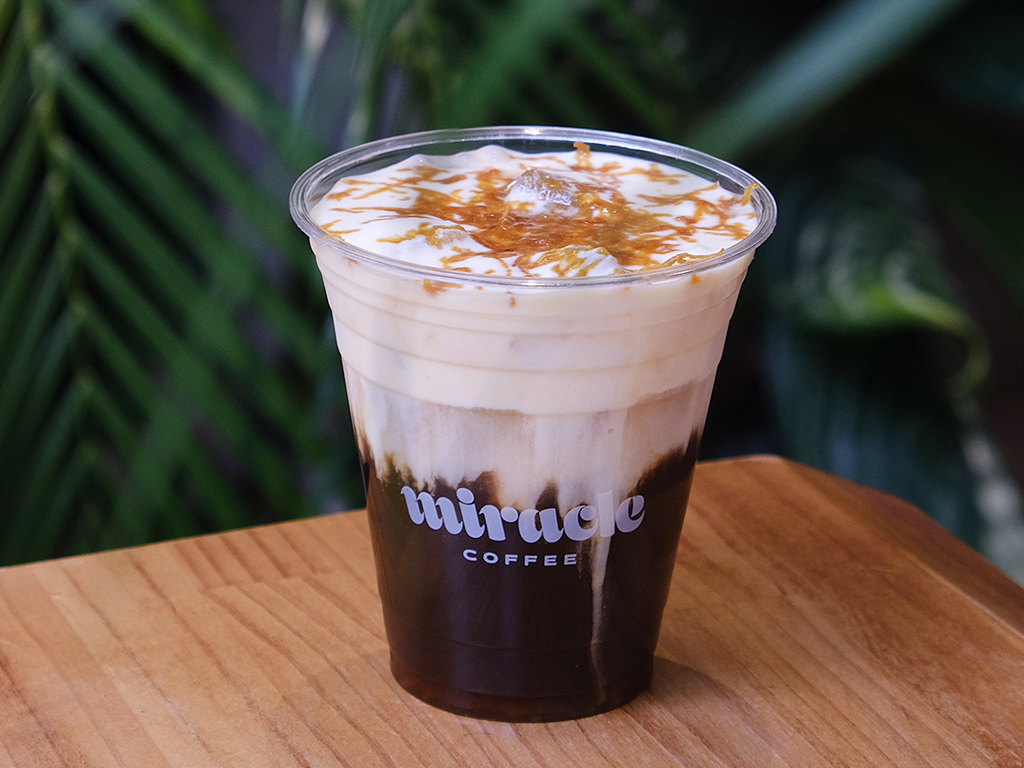 An item to look out for is the Kaya Cloud, a Singapore exclusive. It's a fruity coffee brewed Americano-style, and topped with kaya-flavoured cream and shaved gula melaka — a well-loved Singaporean combination.
Book a ride to the Miracle Coffee pop-up from Sept 30. 
ArtScience Museum, Level 1, Rain Oculus, 6 Bayfront Avenue
Nearest MRT station: Bayfront
Open: 12pm to 6.30pm (Sept 30); 10am to 6.30pm (Oct 1 to Dec 29)
ArtScience Museum, Level 1, Rain Oculus, 6 Bayfront Avenue
Nearest MRT station: Bayfront
Open: 12pm to 6.30pm (Sept 30); 10am to 6.30pm (Oct 1 to Dec 29)
---