6 mooncake brands for last-minute orders and instant delivery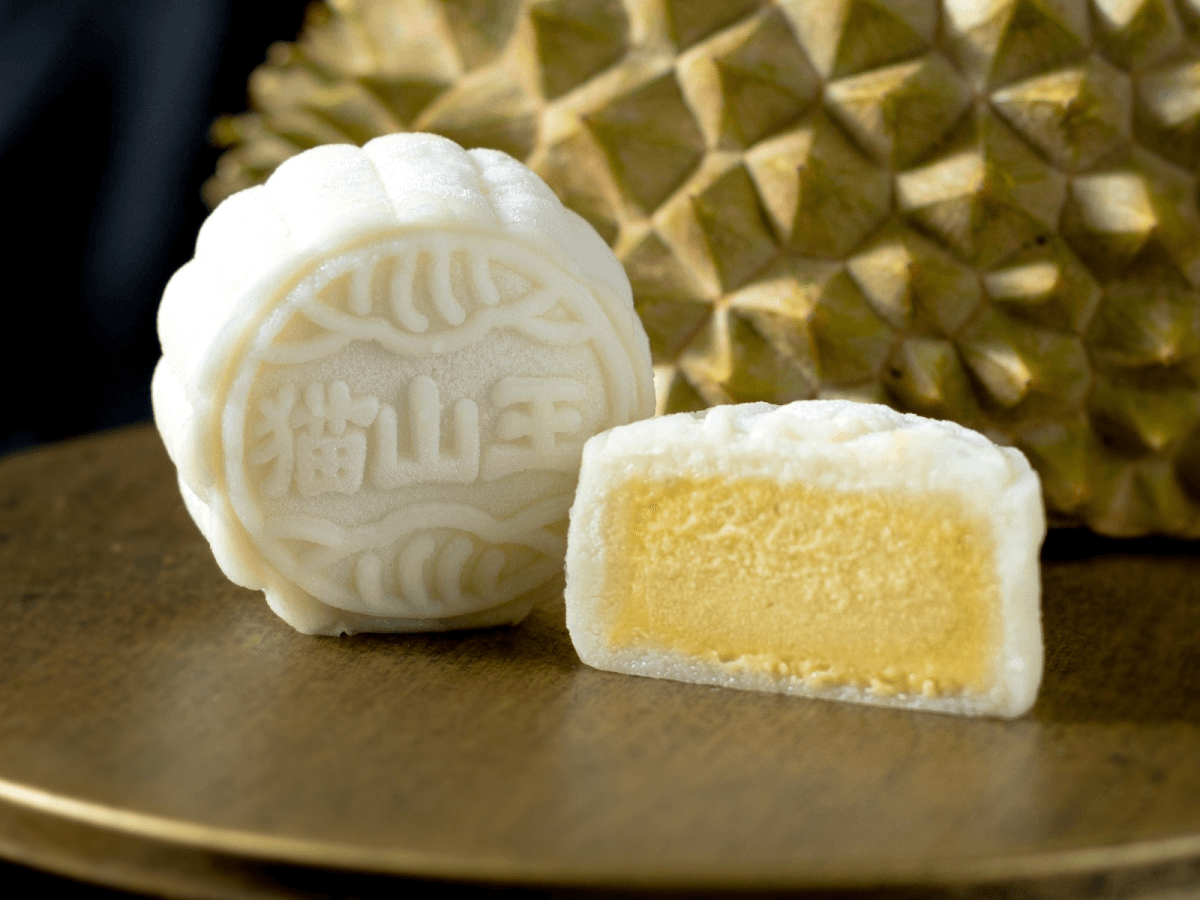 If you've been procrastinating and haven't quite secured your mooncake orders, don't fret. Whether it's for your festive feasting or gifting friends and family, there's still time to get your hands on these bites.
What's more: You can arrange to have them delivered instantly to the address of your choice via GrabMart, without the hassle of making a trip down or worrying about collection times. Plus, every purchase of two mooncake boxes from Shangri-La Singapore, The Ritz-Carlton Millenia Singapore or Spike Empire comes with a free glass tea-infuser mug.
Here are six mooncake brands you should look out for — whether you're Team Baked or Team Snow Skin:
Baked mooncakes
If baked mooncakes are your thing, there's the assorted baked mooncake collection (S$90) from The Ritz-Carlton Millenia Singapore hotel, with an all-new flavour — black sesame with white-lotus-seed paste and roasted walnuts.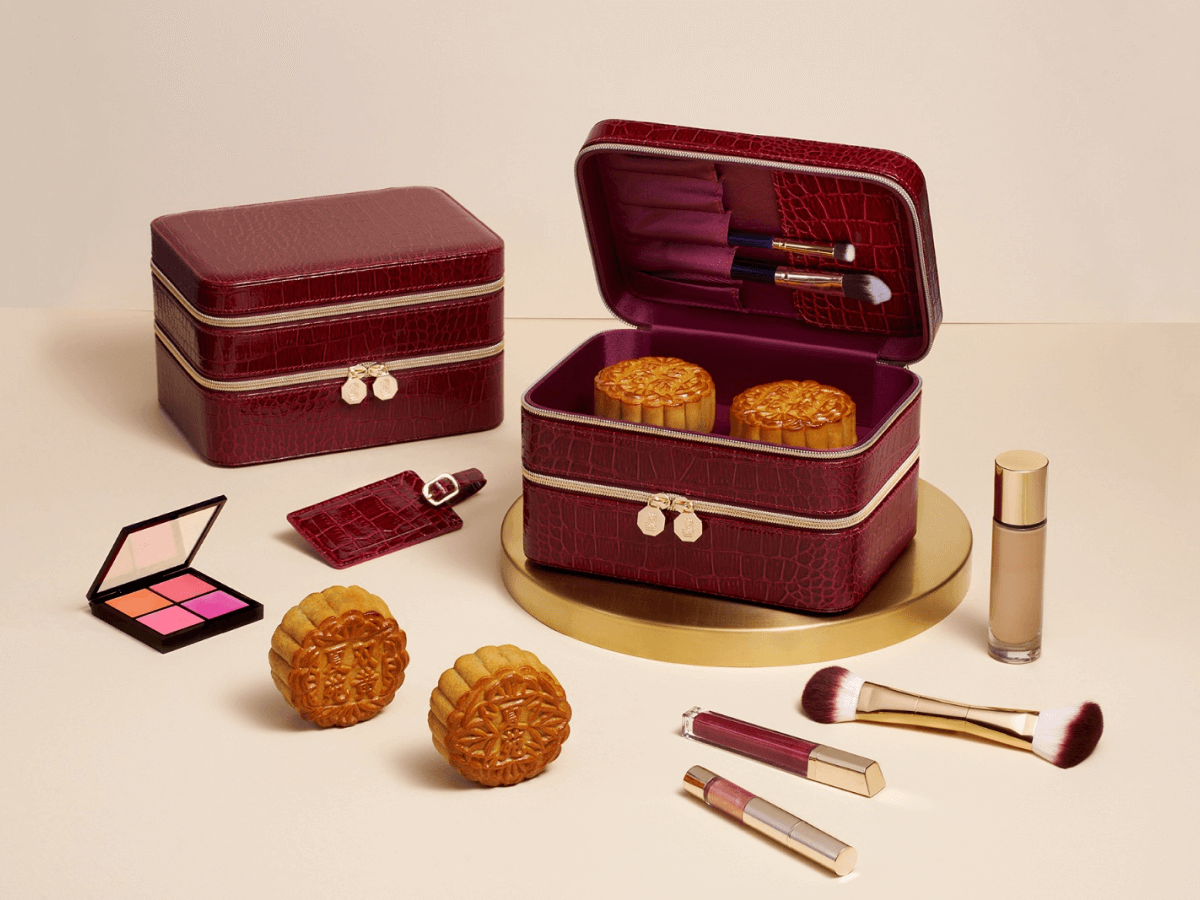 The nifty packaging makes a great gift, with the bakes nestled in a gift box that doubles as a vanity case. There are plenty of pockets, compartments and zips, and it even comes with a personalised luggage tag. You can also choose between two varieties: White embossed leather and floral motifs, or deep burgundy with a stylish crocodile print.
If you're looking for healthier mooncakes, turn to Shangri-La Singapore and Mandarin Oriental Singapore.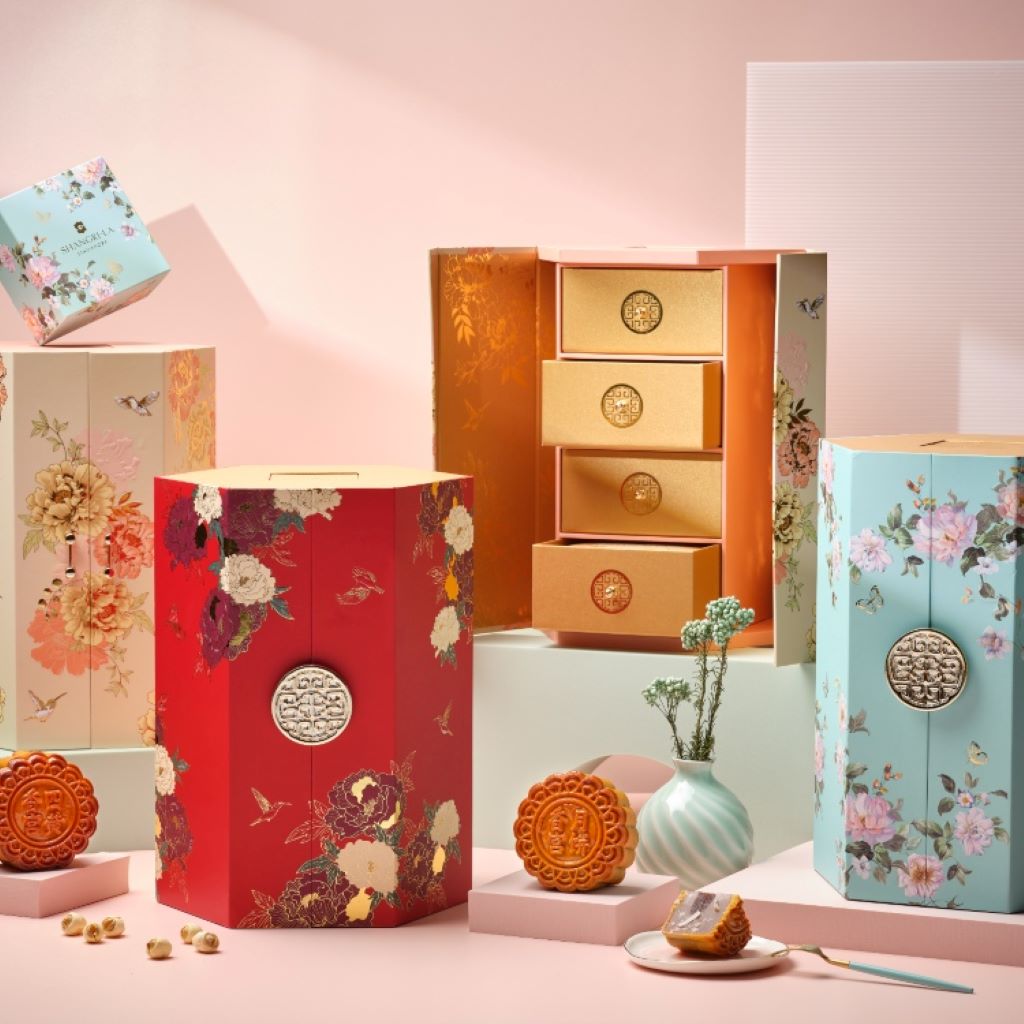 Less is more with Shangri-La's range of reduced sugar mooncakes with white-lotus-seed paste (S$76). It comes in an elegantly designed Nostalgia Red box with four mooncakes.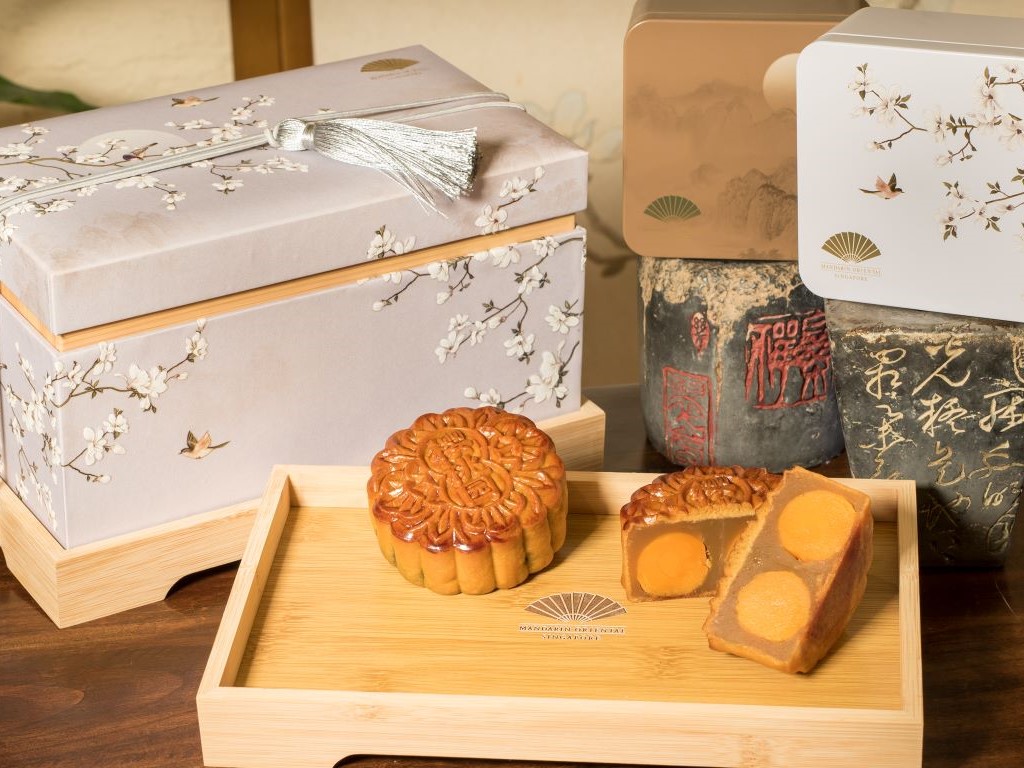 Similarly, Mandarin Oriental Singapore's low-sugar silver lotus paste with double yolk mooncakes are lighter on the palate and halal-certified. Each box of four (S$73.60) comes with four metal tins, packaged neatly in a lilac blush case.
Snow skin mooncakes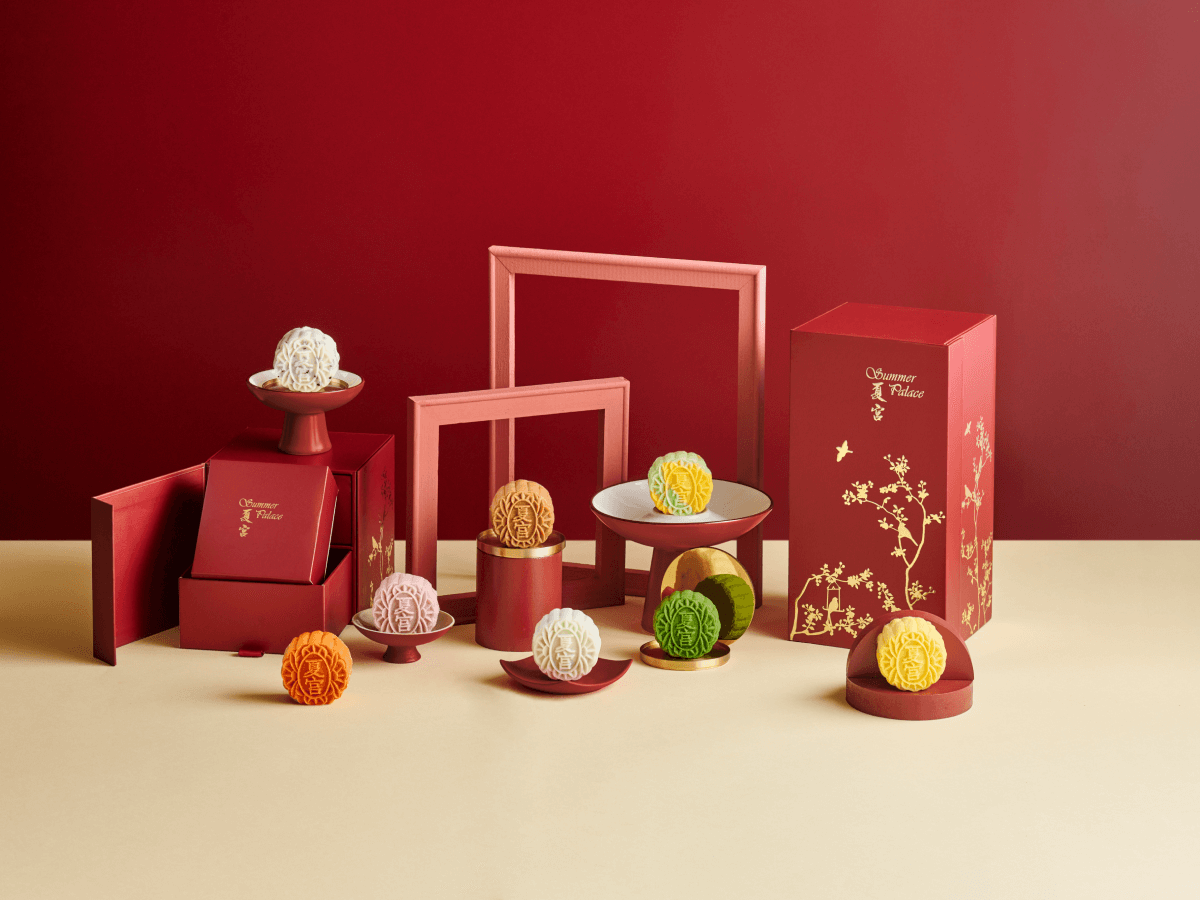 Elsewhere, Regent Singapore hotel and its flagship eateries have come together this year to put out four new snow skin mooncake flavours.
Italian restaurant Basilico, which is in the hotel, presents Seirass ricotta and Amalfi lemon, while the one-Michelin-starred Summer Palace features roselle and wolfberries.
There's also Stellar, a blush-pink mooncake with a boozy centre concocted in collaboration with Manhattan bar, which came in ninth on Asia's 50 Best Bars list this year. Finally, there's the Altamura almond and Guanaja dark chocolate mooncake from the hotel's Tea Lounge.
Regent's snow skin collection (S$68.30) comes in a box of eight flavours.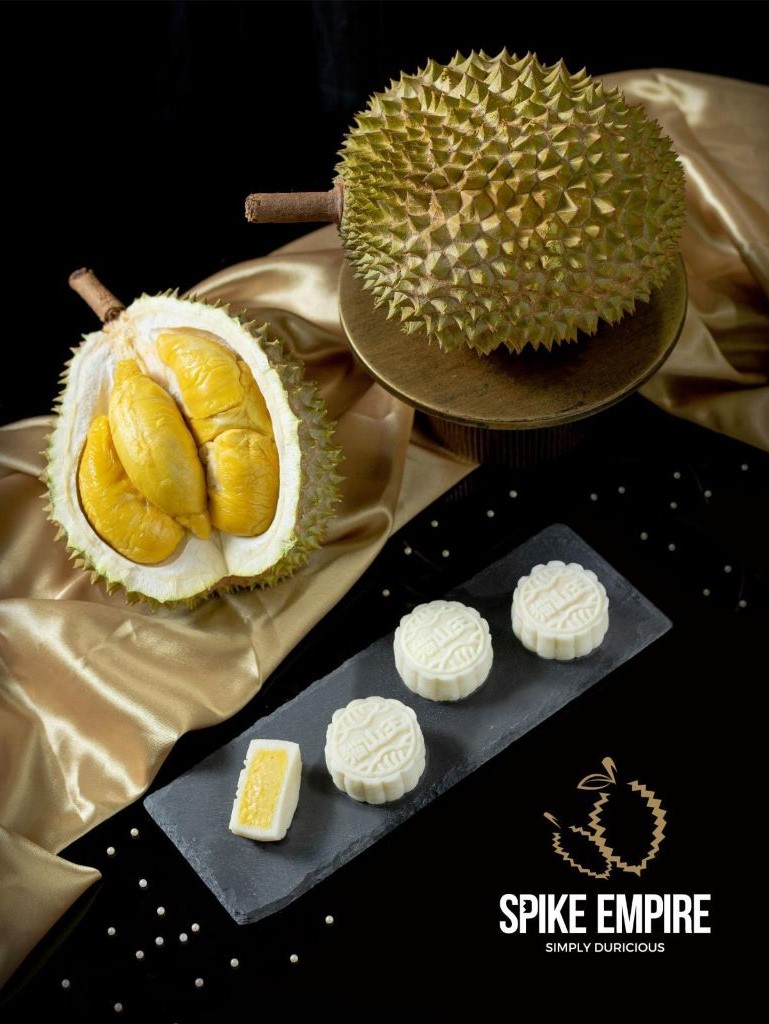 Spike Empire, on the other hand, is sticking to what it knows best: Durians. Each box (S$140) contains eight mooncakes and features decadent and aromatic Mao Shan Wang durian flesh. The snow skin exterior is soft and silky — just the way snow skin mooncakes ought to be.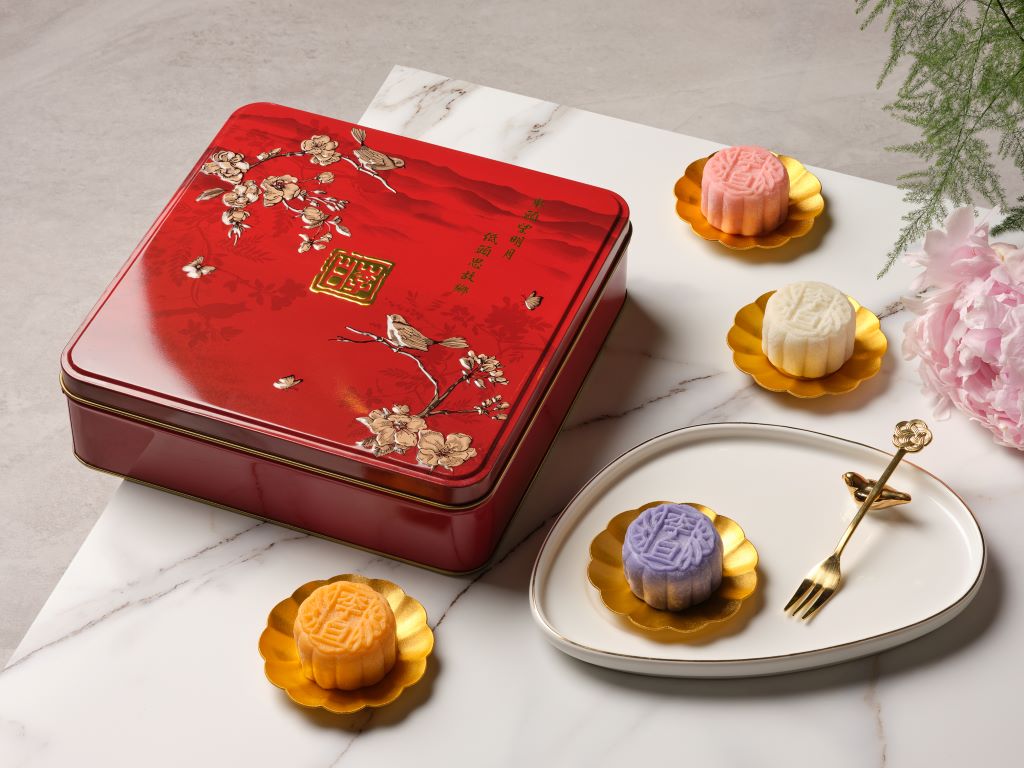 If you're in the market for less intense flavours, Sheraton Towers Singapore's assorted mini snow skin mooncake collection (S$94) comprises four flavours: Pomegranate, champagne, lychee martini, and sea salt truffle dark chocolate. The prize-winning Li Bai Cantonese Restaurant is behind the handcrafted mooncakes.
Grab these deals while you can
From now till Sept 10, enjoy S$8 off your mooncake purchases via GrabMart with the promo code MOONCAKE.
UOB credit and debit cardholders can enjoy an extra S$12 off, for a total discount of S$20.
If you'd like to pick up your orders instead — available at Shangri-La Singapore, Mandarin Oriental Singapore, Regent Singapore, Spike Empire and Sheraton Towers Singapore — you can get 20 per cent off if you sign up for the GrabUnlimited subscription plan, at just 1 cent for your first two months (only for new subscribers).
Place your mooncake orders via the GrabMart delivery service. Alternatively, book a ride for a self-pickup.
This article was written in partnership with GrabMart. For more ideas to mark the Mid-Autumn Festival, check out our fuss-free mooncake guide.
Available for self-pickups
Shangri-La Singapore
Tower Wing Lobby, 22 Orange Grove Road
Nearest MRT station: Orchard
Open: Monday to Sunday (11am to 8pm)
Mandarin Oriental Singapore
Marina Square, 5 Raffles Avenue
Nearest MRT station: City Hall
Open: Monday to Sunday (11am to 9pm)
Regent Singapore
Lobby Booth, 1 Cuscaden Road
Nearest MRT station: Orchard
Open: Monday to Sunday (11am to 8pm)
Spike Empire
Block 7 Hougang Avenue 3, 01-56
Nearest MRT station: Kovan
Open: Monday to Sunday (11.30am to 9pm)
Sheraton Towers Singapore
39 Scotts Road
Nearest MRT station: Newton
Open: Monday to Sunday (12pm to 7.15pm)
Shangri-La Singapore
Tower Wing Lobby, 22 Orange Grove Road
Nearest MRT station: Orchard
Open: Monday to Sunday (11am to 8pm)
Mandarin Oriental Singapore
Marina Square, 5 Raffles Avenue
Nearest MRT station: City Hall
Open: Monday to Sunday (11am to 9pm)
Regent Singapore
Lobby Booth, 1 Cuscaden Road
Nearest MRT station: Orchard
Open: Monday to Sunday (11am to 8pm)
Spike Empire
Block 7 Hougang Avenue 3, 01-56
Nearest MRT station: Kovan
Open: Monday to Sunday (11.30am to 9pm)
Sheraton Towers Singapore
39 Scotts Road
Nearest MRT station: Newton
Open: Monday to Sunday (12pm to 7.15pm)