Customisable Cakes: The Centrepiece of Celebrations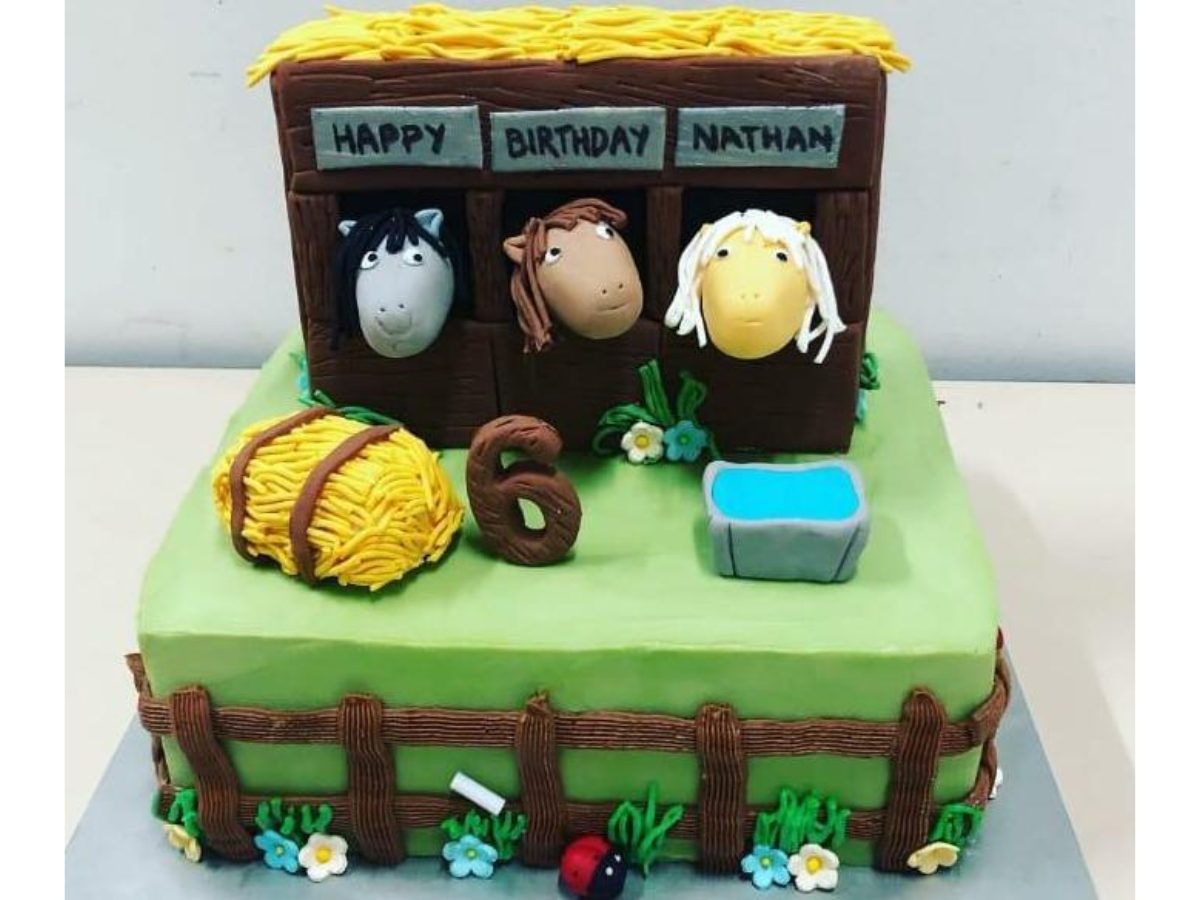 When celebrating a birthday or any occasion really, one of our must-haves has always been cakes.
Gone are the days where we chose store-bought vanilla cakes, though still equally tasty, over customised ones.
Customising cakes have become the new norm.
Why? Simply because having a personalised cake screams how unique the celebration is to the people involved and makes the occasion more memorable.
In Singapore, bakers have taken their craft up a notch with interesting twists such as creating a cake where money could be pulled out of, making a cake out of jelly, baking a cake that looks like your favourite football club and much more.
The Process of the Craft
Though receiving a cake is always a joy, many seasoned and new bakers continue to find joy in this cake baking industry due to the creativity it enables.
It is not just about baking anymore, but there is drawing out designs, researching on locations to get specific ingredients, experimenting with different sizes to make everything fit on the cake, sculpting whatever the customer requests and much more.
With all this in mind, the head baker at Giebakes, who has been in the scene for just about three years, says that she still gets thrilled no matter what the order is.
"Any cake orders means new challenges for us. One of our crowd favourites is the money-pulling cake. When we get the chance to see the recipient's reactions, we are always happy as their reactions are always priceless," she said.
This Money Pulling cake is not just a favourite at Giebakes but also at other local cake stops such as Wonders Bakery.
This halal bakery said that with the Money Pulling cake being in trend now, they have also hopped on the bandwagon to make it slightly more interesting.
They have incorporated it into child-friendly designs like a Thomas the Train cake for a birthday party.
As far as experimenting goes, these bakers usually take their orders 2 weeks in advance as they hold discussions with their clients on how the cake is going to be done and what to expect.
Some of their cakes include intricate detailing such as painting a chocolate sail with edible gold. In other instances, they have to think of ways to make the cake feasible without the usual rounded base.
For example, when Bake36, the Serangoon based Bakery received a request to make a cake to replicate Lion Dancing.
"This was especially tough as we use cream cheese frosting for all our cakes, so there are certain limitations to what we can do (because they are softer and lose definition usually). But, we explained these details to the customer so that they understand that we won't be doing a huge figurine or anything along those lines."
Similar to a few other bakeries, Bake 36 provides options for customers to go for a cream cheese frosting instead if they would like a healthier choice.
How is it Different and Why?
Across all these special designs, one thing remains the same – paying attention to detail.
This makes the cakes pricier than the usual store-bought ones as well.
Many of these customisable bakes fall in the price range of $80 to $200.
But is it worth the price?
As far as the baking process goes, as we described above, we would have to say that it is value for money.
Though the design is a crucial aspect as these bakeries have shown, they have also said that the taste can't be neglected.
While Giebakes makes only Buttercream cakes due to its popularity among the locals, Wonders Bakery has also said that Buttercream is their speciality.
Wonders Bakery makes its cakes with Swiss Meringue Buttercream and does fondant decorations, figurines and characters that they utilise while designing their cakes.
Wonders Bakery's baker added, "We feel energised to do better when clients give their feedback to us after their parties and mention how beautiful the cakes look. They will tell us that their guests thought the cake looked great too. But, what we love most is when they compliment the taste of our cakes and how some of their family and friends who don't usually eat cakes, really enjoyed ours."
Going for Something Unique
As the taste is crucial, some decide to go for something more familiar yet unexpected, like Jelly Cakes.
While the texture of these cakes are consistent with the usual jelly pieces you may have enjoyed as a child, the designs are surely different.
What makes it a good selection, would be the fact that unlike the usual spongy centrepiece, you have this Jelly Cake that feels lighter on your palette.
While creating Jelly Cakes is a niche business, many prefer them due to dietary concerns too.
Nadiah, the artist behind Jelly Fleur (a local jelly cake business) explained that her jelly cakes are vegetarian and Halal-friendly, making it a choice for many.
She uses various brands of jelly powder for her base to create flavouring. She then uses coconut milk with jelly powder to craft the flowers which add the X factor to her cakes.
Nadiah then explained the process behind making her jelly cake pieces.
"Making a Jelly Cake takes up to 3 hours. I will first create a clear jelly canvas which takes up to 2 hours because of the setting. I will then inject the flowers in. Injecting the flowers will take about 1 to 3 hours depending on the size of the jelly."
The longest Nadiah has taken to create a cake was 2 and a half hours for a 12" jelly cake which features a dancing couple.
"I had to carve the dancing figure of the couple before injecting the flowers, making it more complicated than usual," she said.
Be it Jelly cakes or the well-loved buttercream cakes, the efforts behind the cakes remain unmeasurable.
So, the next time you order a customised cake, do keep in mind that there is a whole process behind it that you are paying for and that it is worth appreciating.
---
This archived article appeared in an earlier version of HungryGoWhere and may not be up-to-date. To alert us to outdated information, please contact us here.