Behind the scenes: BAKE CHEESE TART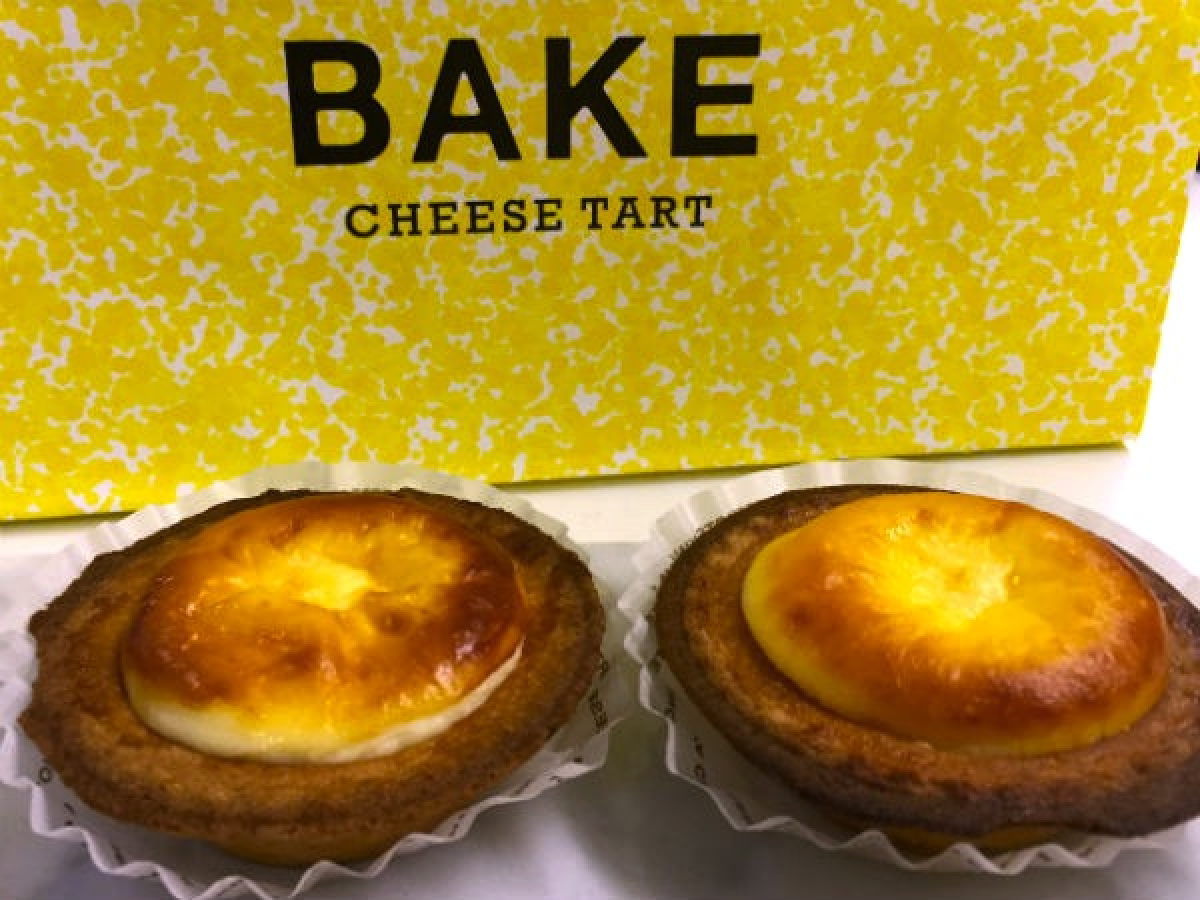 Spoiler alert:  BAKE CHEESE TART is a party in your mouth.
The famous Hokkaido double baked cheese tart has sparked a crazy following across Asia with its glorious fluffy cheese mousse encased in a sturdy tart shell.
With a total of 13 stores, nine in Japan and four others in the rest of Asia including Hong Kong, Seoul and Bangkok. Come 29 April 2016, it is opening its first flagship outlet in Singapore at Orchard ION. This outlet in Singapore will be self-owned, not franchised.
Here's an insider peek into the kitchen of BAKE CHEESE TART Singapore a day before its opening.
Everything is made from scratch in Hokkaido. The cheese tarts are double baked — meaning that the tart shell is baked first and filled with cream cheese in Kinotoya, Hokkaido. Then the semi-finished cheese tarts are air flown to the shops in Singapore.
At the shop in Singapore, the tarts are individually brushed with egg wash before being put into the oven to bake at 205°C for 10 minutes.
There is only one oven in the Singapore outlet. While the oven can hold up to 10 trays each time, only three trays of tarts are put in to ensure that the tarts are browned and cooked evenly. Each tray can hold up to approximately 36 tarts. This means that each baking process will produce only about 100 tarts even if there is a long queue waiting.
After the second baking, the tarts emerge with beautifully browned tops. The tarts are usually allowed to rest for about 10 minutes before being served. Each cheese tart will sell for $3.50 or $19.50 for half a dozen in Singapore.
Depending on whether you choose to eat it hot from the oven or when it's been slightly cooled down, it will have a different textre on the inside. When it's hot, the interior is more like an molten oozy liquid (right). But when it's slightly cooled, the texture becomes a tender cheesy dream (left).
BAKE CHEESE TART originated from the old school Kinotoya confectionery in Hokkaido Japan. Founded since 1983, the bakery is very well known for its chilled blueberry cheese tarts.
But here's a part of the story that you might not know. Back in 2011, Shintaro Naganuma (the second generation owner) was in Singapore to do a pop-up event at Liang Court in one of their regular Hokkaido-themed food fairs selling the signature Kinotoya chilled blueberry cheese tarts. When he ran out of storage boxes, he decided to offer the tarts freshly baked and still warm from the oven. A long queue ensued and the warm cheese tarts were a smash hit success.
Since then, Naganuma started branching out from Kinotoya to open BAKE Cheese Tart shops that sold warm from the oven cheese tarts instead of the chilled version. The rest is history.
---
This archived article appeared in an earlier version of HungryGoWhere and may not be up-to-date. To alert us to outdated information, please contact us here.