New bagelwich stall at Everton Park, Bag Me Up, offers simple but comforting fare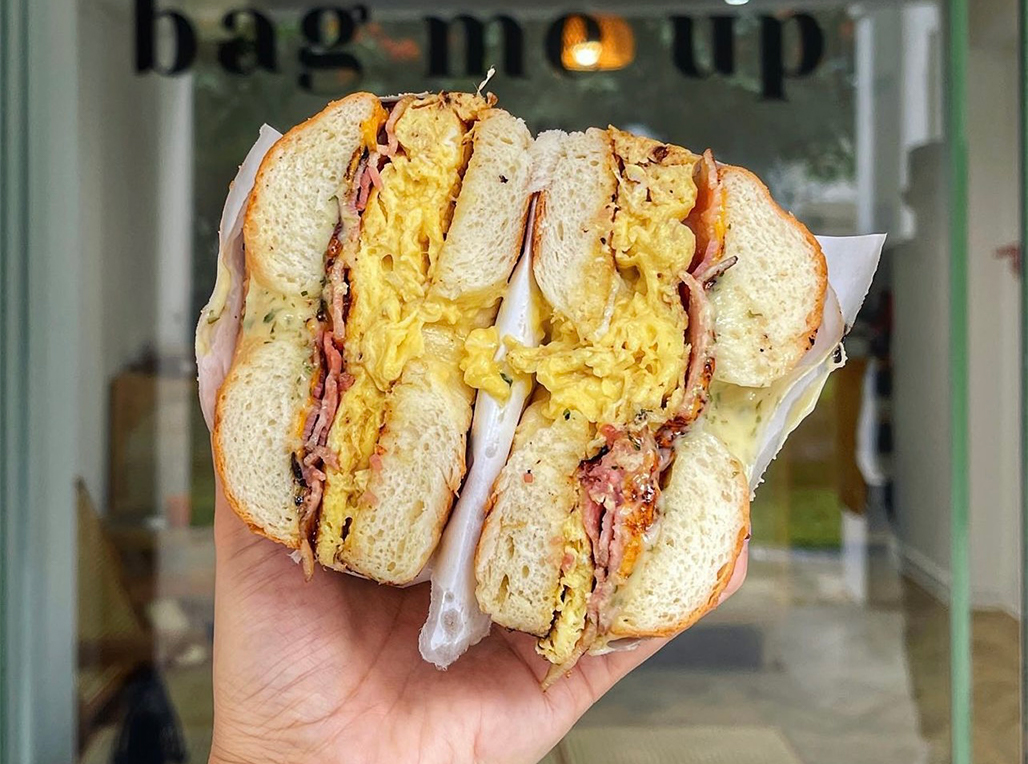 Just when we thought the bagelwich (a sandwich with bagel bread, for the uninitiated) era was over, Bag Me Up swoops in to prove us wrong. 
Launched on Dec 9, Bag Me Up is located in the trendy Everton Park area where crowd favourites such as 46 Mittsu and Nylon Coffee are situated nearby. 
Founded by a team of four, comprising a married couple and two others, Bag Me Up takes over the small space previously occupied by Handcraft Coffee. With just a small bench for seating, it functions more — as its name suggests — as a takeaway space due to the limited seats available. 
Here, you'll find simple fare that focuses on quality ingredients and how they come together to create a flavourful bagelwich. 
There are six bagelwiches available on its menu, ranging from S$10.50 to S$16.50. Bag Me Up does not sell plain bagels with schmears, so do visit the space with an empty stomach. 
The Trustful bagel (S$10.50) is the flavour that started it all. It consists of mushrooms, scrambled eggs and a truffle schmear. The aromatic combination was born after the team experimented with the flavour in one of the founders' kitchen.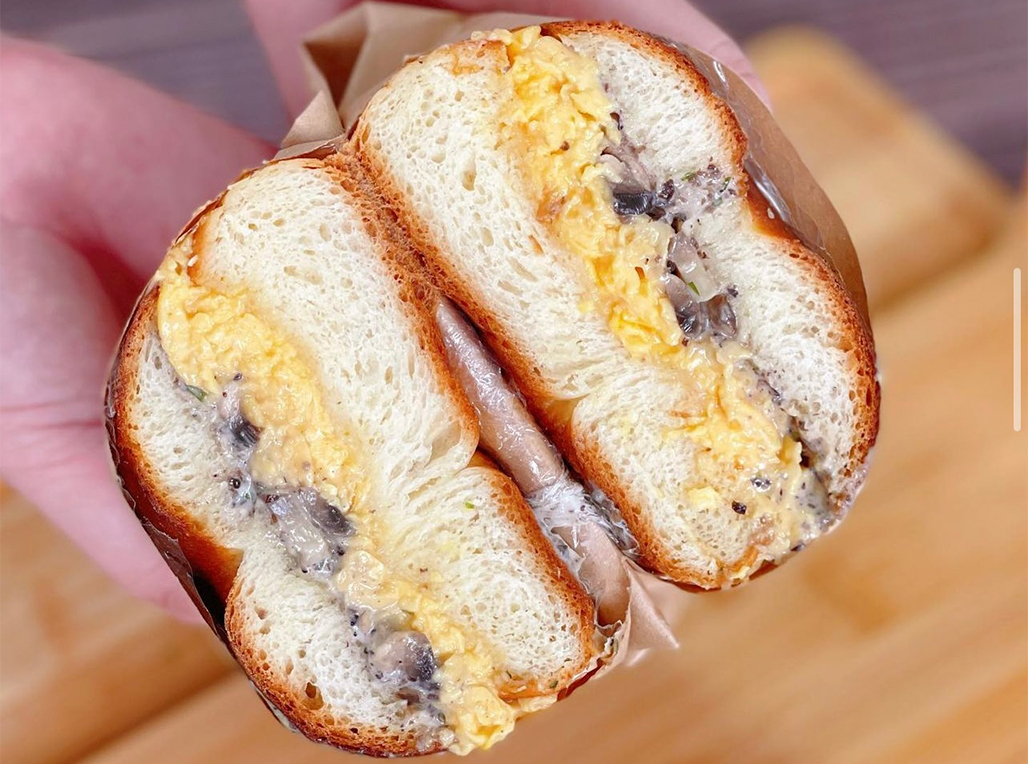 Impressed by its simplicity and taste, the four of them set to work to bring the idea to life. With experience in various F&B establishments such as floral-themed cafe Artea SG, they were no strangers to the scene. In just six months, Bag Me Up opened its doors to the public. 
Of the bagels available, Bag Me Up Signature Bagel (S$16.50) looks the most adventurous. It consists of unagi, ham and lettuce with its homemade herb sauce.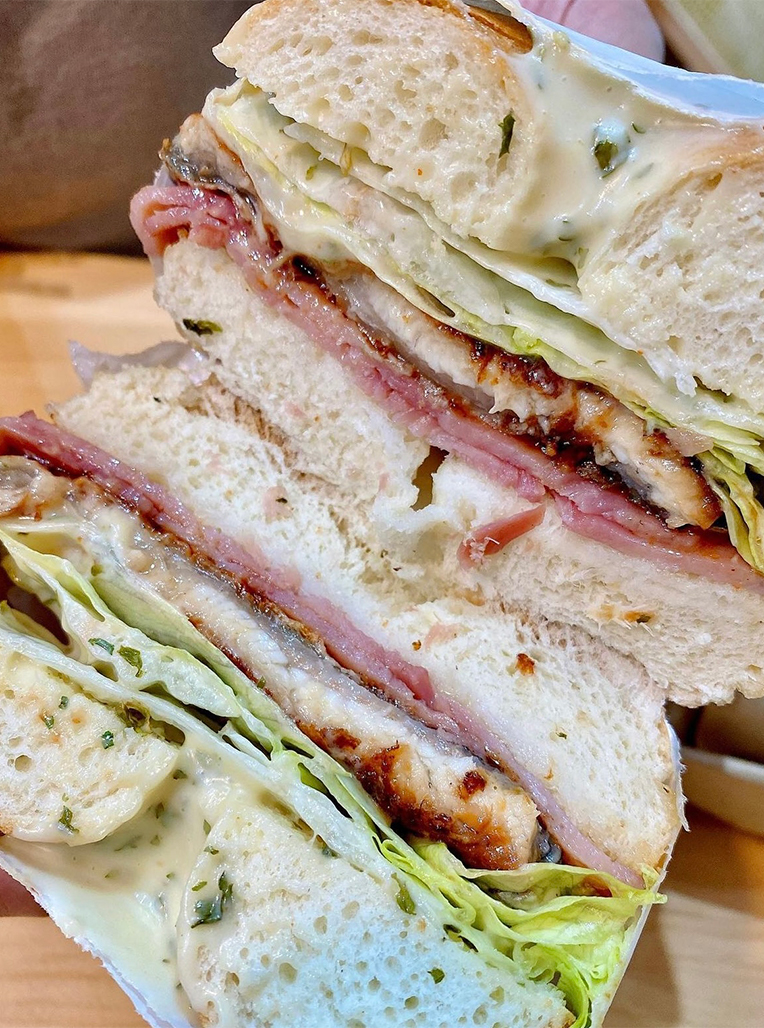 The combination was borne out of the team's love for unagi. 
Other offerings include bagels with a wagyu beef patty (S$16.50), smoked salmon ($16.50), teriyaki chicken (S$12.50) and bacon, eggs and cheese (S$10.50). 
Although Bag Me Up specialises in bagelwiches, don't miss out on its fresh milk tea (S$4.50) selection as the owner of Artea SG is one of the four behind Bag Me Up. 
The milk teas are made fresh upon request and tend to sell out fast, so do arrive early. 
Bag Me Up is on the GrabFood delivery service. You can also book a ride there. 
Nearest MRT Station: Outram Park 
Open: Wednesday to Monday (9.30am to 5pm or until sold out) 
Nearest MRT Station: Outram Park 
Open: Wednesday to Monday (9.30am to 5pm or until sold out)