Waa Cow: Their Wagyu Beef Donburi and Mentaiko Salmon Donburi is Impressive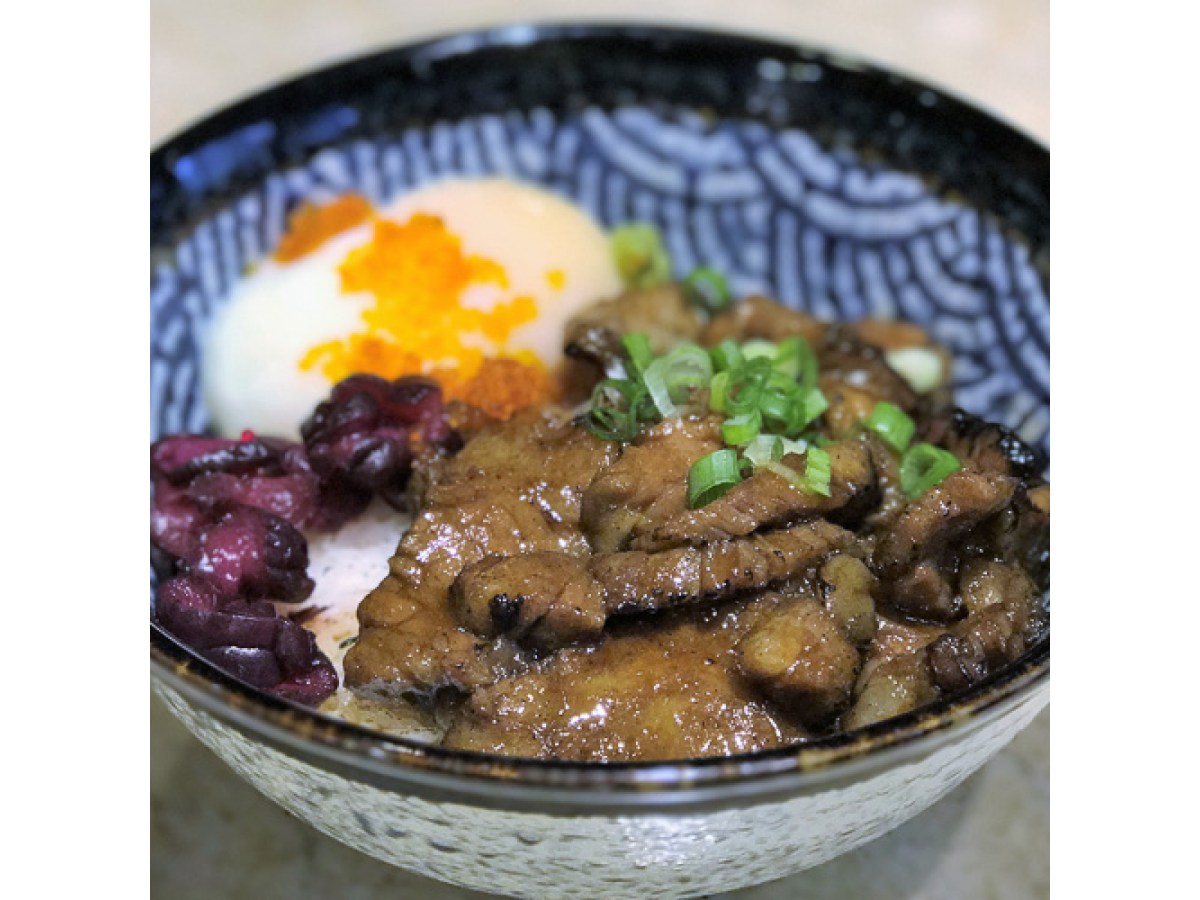 We've always had this idea that school food, as a rule of thumb, is pretty mediocre, but Waa Cow is here to prove us wrong.
Located within uTown at National University of Singapore (NUS), this restaurant which specialises in Asian and modern rice bowls has drummed up quite a lot of interest from both students and the wider community at large.
Don't expect to step into a hipster cafe, though – the vibe here is casual and unpretentious, with Waa Cow's interior decked out in a pretty spartan manner. You order and pay at the counter, and collect your restaurant pager. When this starts beeping, it's time to head over to the pick-up counter and get your food.
On the wall is an illustrated poster, talking about Waa Cow's commitment to serving good food. Amongst other things, they only use premium akitakomachi rice which they import from Japan, their Wagyu beef hails from an award-winning championship farm in Australia, and said beef is cooked sous-vide (in a temperature controlled water bath inside a vacuum bag) for 24 hours. Even the Wagyu beef sauce takes 12 hours to brew, apparently. Pretty impressive – but we'll reserve our judgement for when we taste the food.
The menu is split up into their Signature Torched Wagyu Beef Donburis (Wagyu Beef, $16.90; Mentaiko Wagyu Beef, $18.90; Truffle Wagyu Beef, $19.90) as well as the non-beef Donburis (Aburi Bara Chirashi, $16.90; Unagi Don, $17.90; Creamy Goma Salmon, $17.90, Aburi Spicy Mentaiko Salmon, $18.70; and the new Mentaiko Salmon, $18.90). You can add an onsen egg, upsize your Wagyu beef, add foie gras, or swap out your rice for mesclun salad. Alternatively, upgrade to a set meal consisting of chawanmushi and a drink ($3), or salmon sashimi and a drink ($5).
The first dish we tried, the Wagyu Beef Donburi ($16.90), was pretty darn good. We were impressed with the blow-torched rice which came with an obvious but not overwhelmingly smoky flavour, as well as, of course, the tender, melt-in-your-mouth Wagyu slices. This dish doesn't incorporate any trendy or unexpected ingredients, but who needs novelty when your flavours are so on point?
We also had the Mentaiko Salmon Donburi ($18.90), which is a new addition to the menu. Again, this is a fairly straightforward dish, but the beauty of this rice bowl lies in the cooking. We were particularly impressed with the tender, succulent texture of the salmon; we were glad to see that Waa Cow didn't make the rookie mistake of overcooking their salmon (which many Japanese restaurants – even reputable ones! – seem to do).
All in all, we thoroughly enjoyed the food at Waa Cow, although the portions were a little too small for our liking (you'll have to order side dishes, or upsize your meal unless you're a small eater)! Good news for those who don't have the time to travel all the way to NUS: Waa Cow has also recently opened a second outlet at Raffles Xchange, where it serves rice bowls and a range of Wagyu beef sushi as well.
---