Tenya: $8.50 Tendon and $2 Hokkaido Soft-serve Ice-cream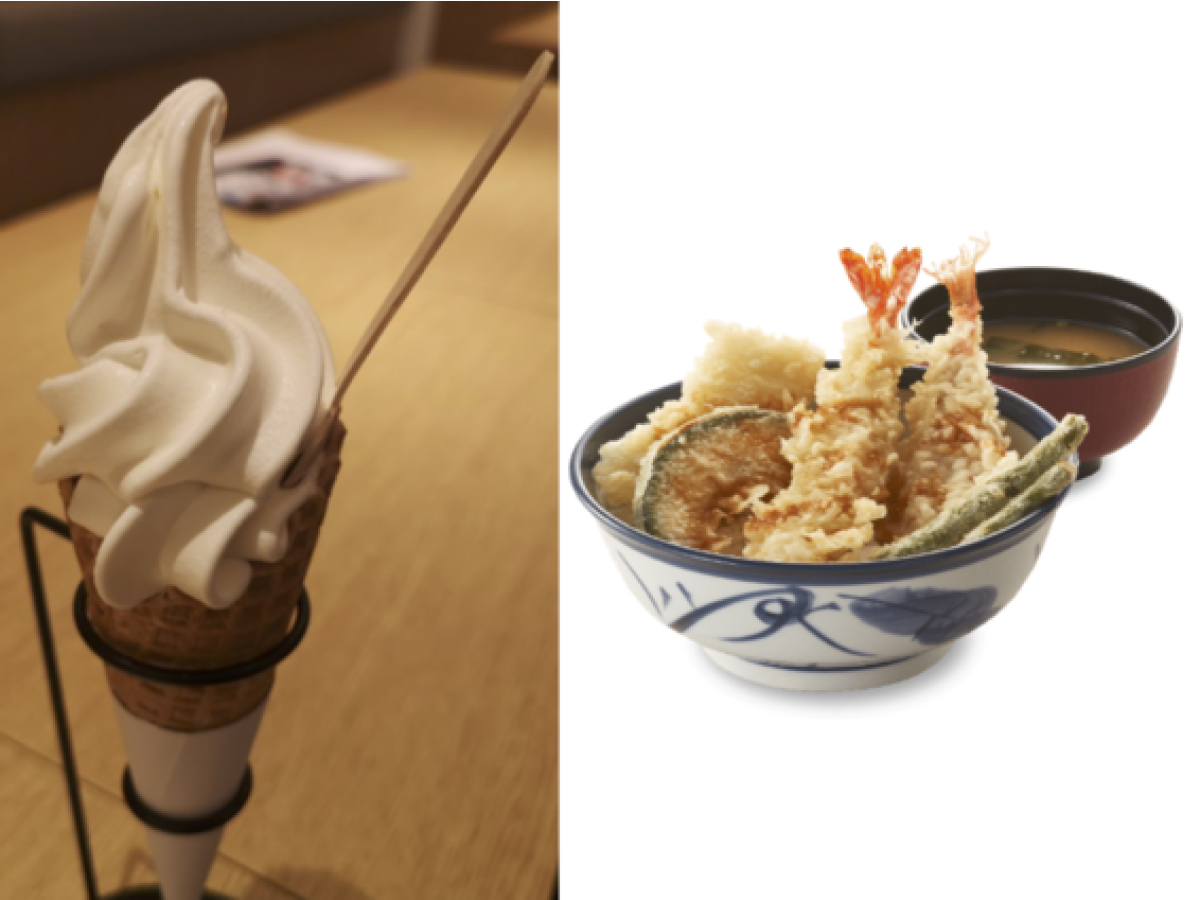 What We Enjoyed:
The tempura batter was light & crisp and not too oily.

The chawanmushi's consistency and flavour were on point.

The cold udon had a nice chewy texture, paired well with the accompanying sauce.

Affordable price point: $8.50 for the Tenya Tendon, and you can get extra or less for +/-50c.

For the younger ones (or those young at heart): Seeing the cute robot waiter
What We Did Not Enjoy:
Amount of Tare sauce is a little lacking (but you can ask for more)
---
Fans of Japanese food, be ready as Japan's No.1 Tendon chain restaurant, Tempura Tendon Tenya or popularly known as Tenya, is now open in Singapore (as of Oct 15). You can enjoy their must-haves at this new 68-seater restaurant at Orchard Central.
Some of the dishes on the menu include their signature Tendon – a donburi bowl of lightly battered, crispy seafood, meat and/or vegetable tempura layered over a good portion of steaming Japanese Aomori rice with an umami tare glazing sauce drizzled over.
Other favourites that they are well known for are their Japanese soba and udon noodles that complement an array of tempura in a combination of textures and flavours. We managed to try their different dishes such as the Tempura, Chawanmushi, Cold Udon, Tenya Tendon.
All their dishes feature ingredients sourced from Japan. Their tempura flour, tare sauce and togarashi chilli are customised blends that use secret ingredients unique to Tenya.
During our tasting, the Tempura went down smoothly and had a good crunch to it. But, it was not too oily and was light on our palette. The batter had the right consistency.
You could taste the freshness of the prawn and the ingredients used for the batter, making sure that it did not have an artificial taste to it. For us, the Chawanmushi which contains Steamed Egg with Special Dashy, Prawn, Chicken, Kani Kama (crabsticks) and Shiitake Mushrooms.
It had a tasty flavour to it while the consistency of it was not too watery or thick, making it on point. The Cold Udon had a bouncy and chewy texture to it that bodes well with the sauce that comes with it.
We particularly enjoyed Tenya Tendon, which is priced at $8.50 as it was a good bowl of various ingredients such as the Tempura Prawn, Red Fish, Squid Pumpkin and French Beans.
The different ingredients provided a blend of different textures and flavours for us.
When the restaurant launches, you can try out their other dishes such as Seafood Tempura Cold Soba (for $17.30)- containing Tempura Prawn, fresh Anago Scallop, Red Fish, Pumpkin and French Beans or the Kakiage Tendon (priced at $8.90)- peeled shrimp, Squid, Kani Kama, Onion and French Beans.
There are no meat options available as well such as- The Mushroom Vegetables Tendon ($7.90) which contains Shiitake Mushrooms, Shimeji Mushrooms, Enoki, Sweet Potato, Lotus Root, Pumpkin and French Beans.
For $11.90 you could get the Mushroom Vegetables Tempura Cold Soba which contains the same ingredients as the Rice Set but with Soba instead.
At just $2, you can score the Hokkaido soft-serve. Though others have described it to have a familiar White Rabbit sweet flavour, we felt that it was not the case. But, the soft-serve was indeed rather sweet and creamy so do try it out if you have a sweet tooth.
You can enjoy all these dishes comfortably as your dishes will be served by the restaurant's sensor-navigated robot waiters.
Try all the above dishes and bask in the ambience of this digitally advanced restaurant, by visiting 181 Orchard Rd, #B1-01 Orchard Central, Singapore 238896.
For more information, visit https://www.tenya.com.sg/
---
This archived article appeared in an earlier version of HungryGoWhere and may not be up-to-date. To alert us to outdated information, please contact us here.