[CLOSED] Review: Slake, your neighbourhood gastrobar finding its way in the heart of the city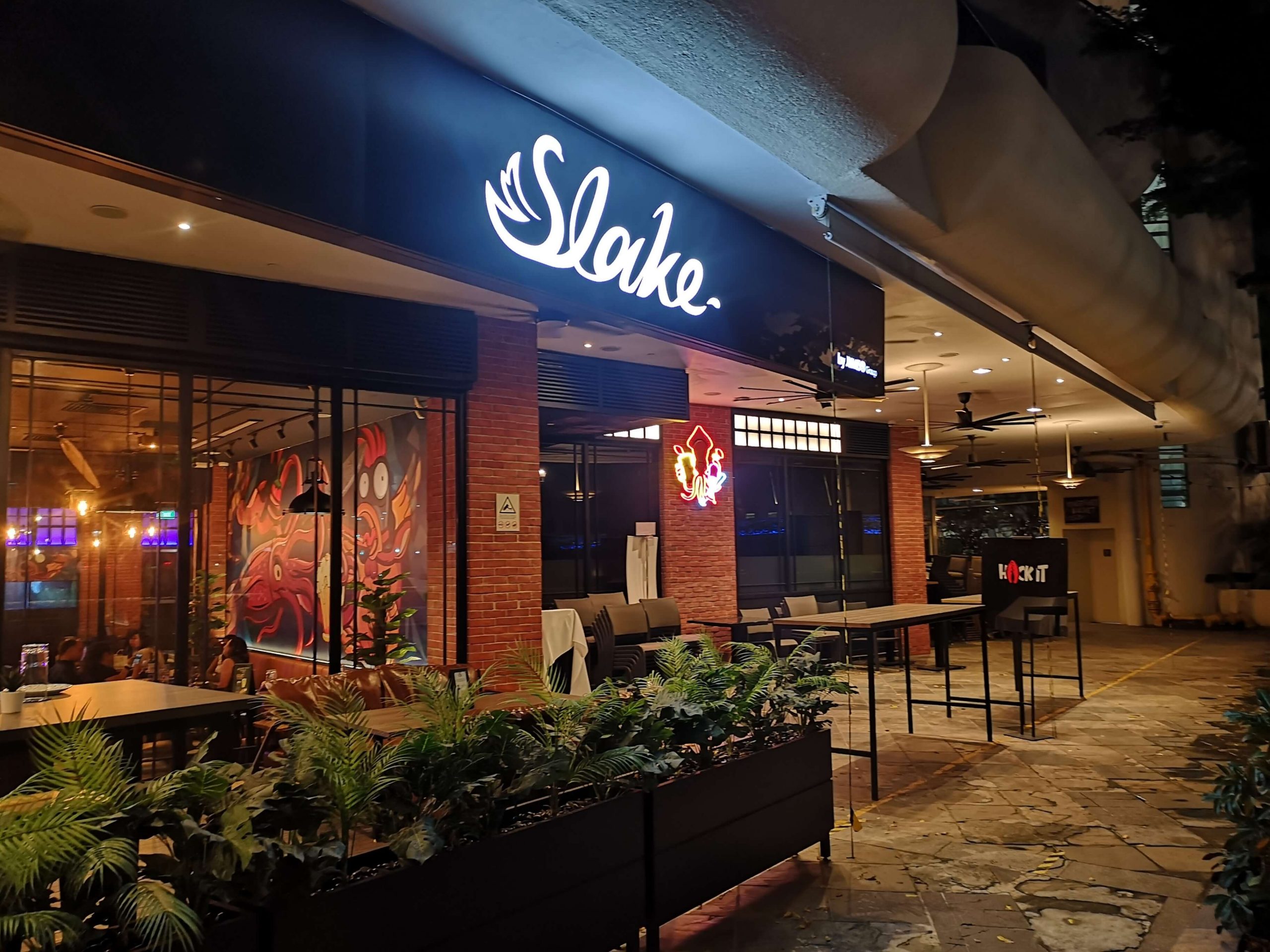 Slake made its big move from Opera Estate to Upper Circular Road in December 2021
Retaining its neighbourhood restaurant ambience, it doesn't quite fit in with the bustling nightlife at Boat Quay and Clarke Quay
The nostalgia-tinged fare of nasi kerabu and cold rendang custard was fun to revisit 
But the restaurant misses the mark on its crispy silkie chicken
EDITOR'S NOTE: Slake announced on June 17, 2022 that it would be ceasing operations on June 20, 2022.
The pandemic hasn't been kind to districts known for their nightlife, and The Riverwalk on Upper Circular Road — formerly home to a string of restaurants and a club — has seen better days. A relative newcomer to the area is Slake.
The eatery took the place of Jumbo Seafood restaurant late last year, bringing along its laidback vibes and affordable mod-Sin (modern Singaporean) dishes from Opera Estate in eastern Singapore.
Three times larger, this version of Slake — which is now under the Jumbo Group — is more well-dressed than its maiden store, with exposed brick walls, neon signs, a large mural, and automated rattan fans.
That said, some elements such as its utilitarian furniture and empty fish tanks — remnants of the past restaurant — make for an odd inheritance that doesn't quite cohere with Slake 2.0.
When we popped by for dinner on a weeknight, it turned out that reservations weren't needed, with just three other tables occupied.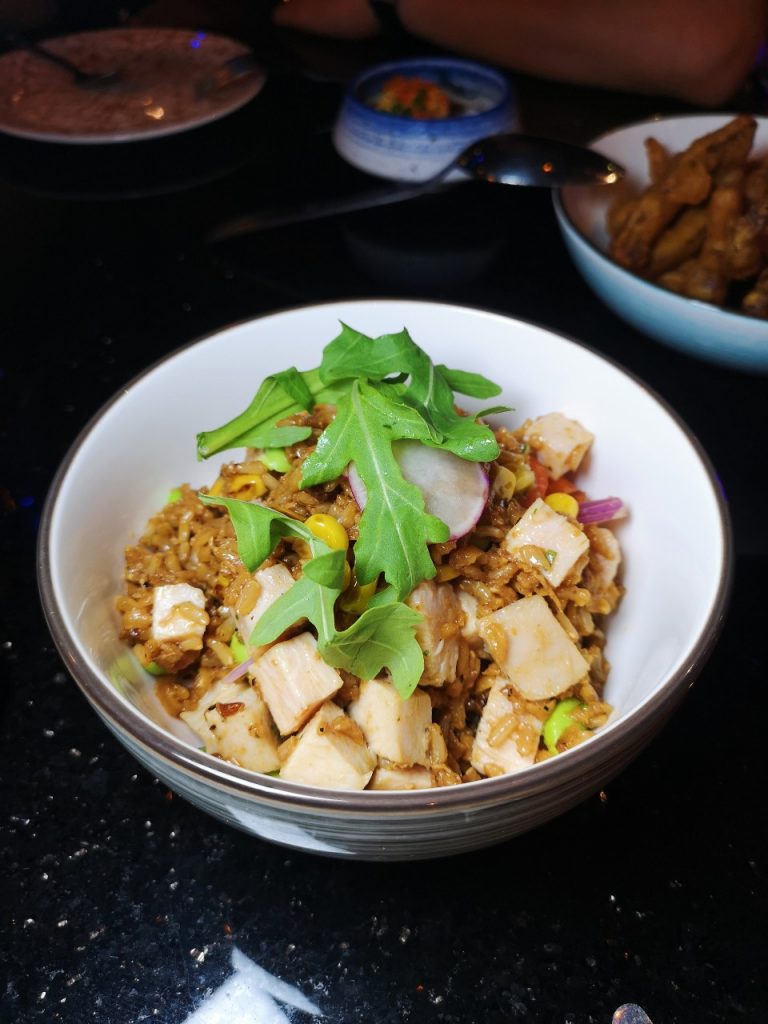 Before we go on, here's the backstory.
Founded by chef and serial entrepreneur Jeremy Cheok in 2014, Slake (named after 1 Swan Lake Avenue, where it was originally located) earned a steady following as the neighbourhood restaurant dishing out contemporary Singaporean cuisine in the quiet suburb of Siglap.
Serving up familiar flavours in new formats, its bestsellers included chye poh (salted white radish) fries (S$12) and gula melaka (palm sugar) and assam brussel sprouts (S$14).
One of the few establishments that pivoted to online deliveries even before the pandemic cut a swathe through the F&B scene, Slake gained even more popularity for its novel takeaway concepts. These include Kiap (generously portioned Asian-inspired tacos), bak kwa (barbecued pork) crispy rice bars and make-it-yourself "damn easy" Hokkien mee.
In March 2021, Slake shuttered its flagship restaurant in Siglap but continued doing collaborations with Timbre X, a restaurant and bar. It later announced its reopening at The Riverwalk in December last year.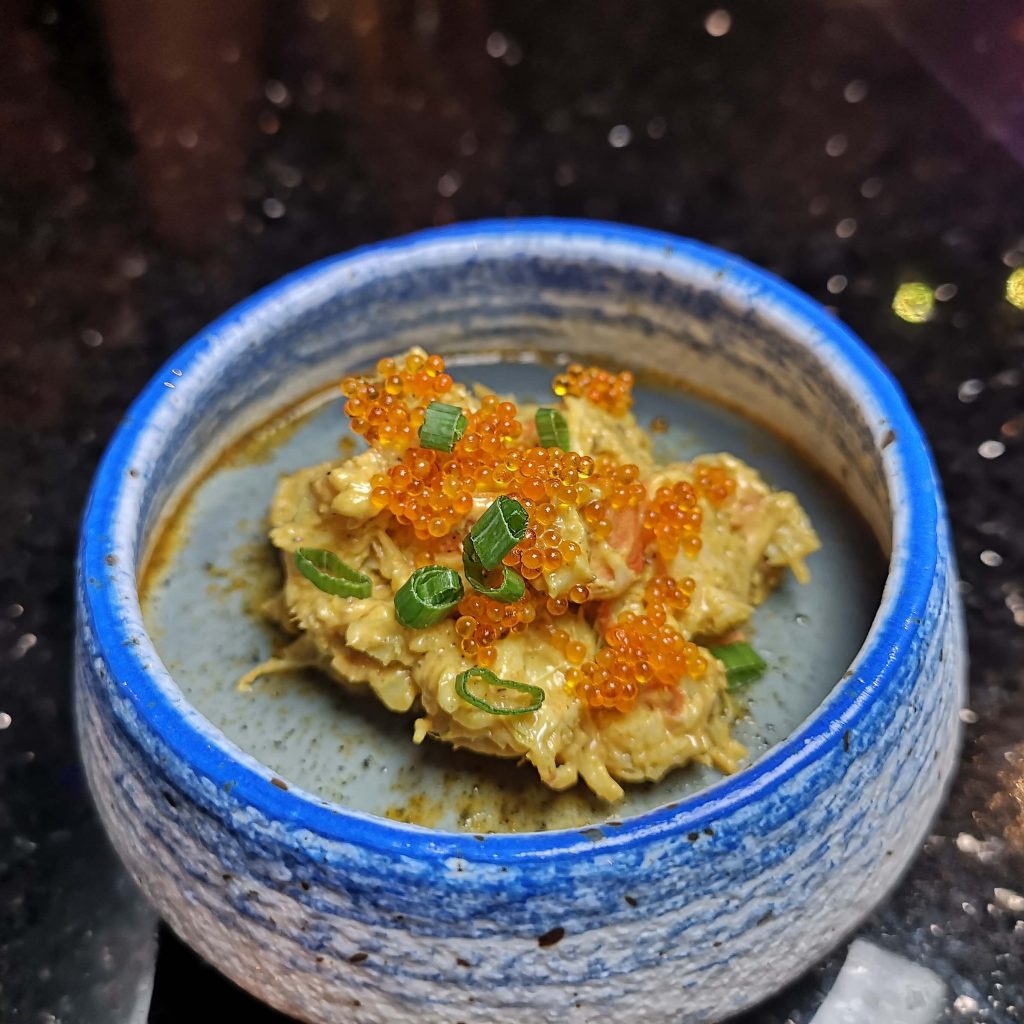 Our verdict
What it's good for 
There are lots of dining options in and around Boat Quay, but if you're looking for a no-frills joint for big groups that won't break the bank, this gastrobar is the place to be.
Possibly a reflection of Cheok's generation, tunes of the 1990s and early 2000s dance through the store, and Tiger and Guinness are available on tap (the only way the stout should be served, according to him).
The nostalgia-tinged fare was, indeed, fun to revisit.
The Slake nasi kerabu (S$19) was essentially a souped-up version of fried rice comprising tasty morsels of beef-fat brown rice with cubes of chicken breast, an assortment of vegetables and rocket leaves.
The cold rendang custard (S$9), a charcoal-coloured egg custard topped with cold prawns tossed in a rendang marinade, was reminiscent of tapas restaurant Lolla's uni (sea urchin) pudding.
Even the snack options, especially the battered pig ears (S$14), were a delightful departure from your average bar grub. Fried, crispy and a little crunchy within, the pig ears came with a wedge of lime and went perfectly with a cold beer.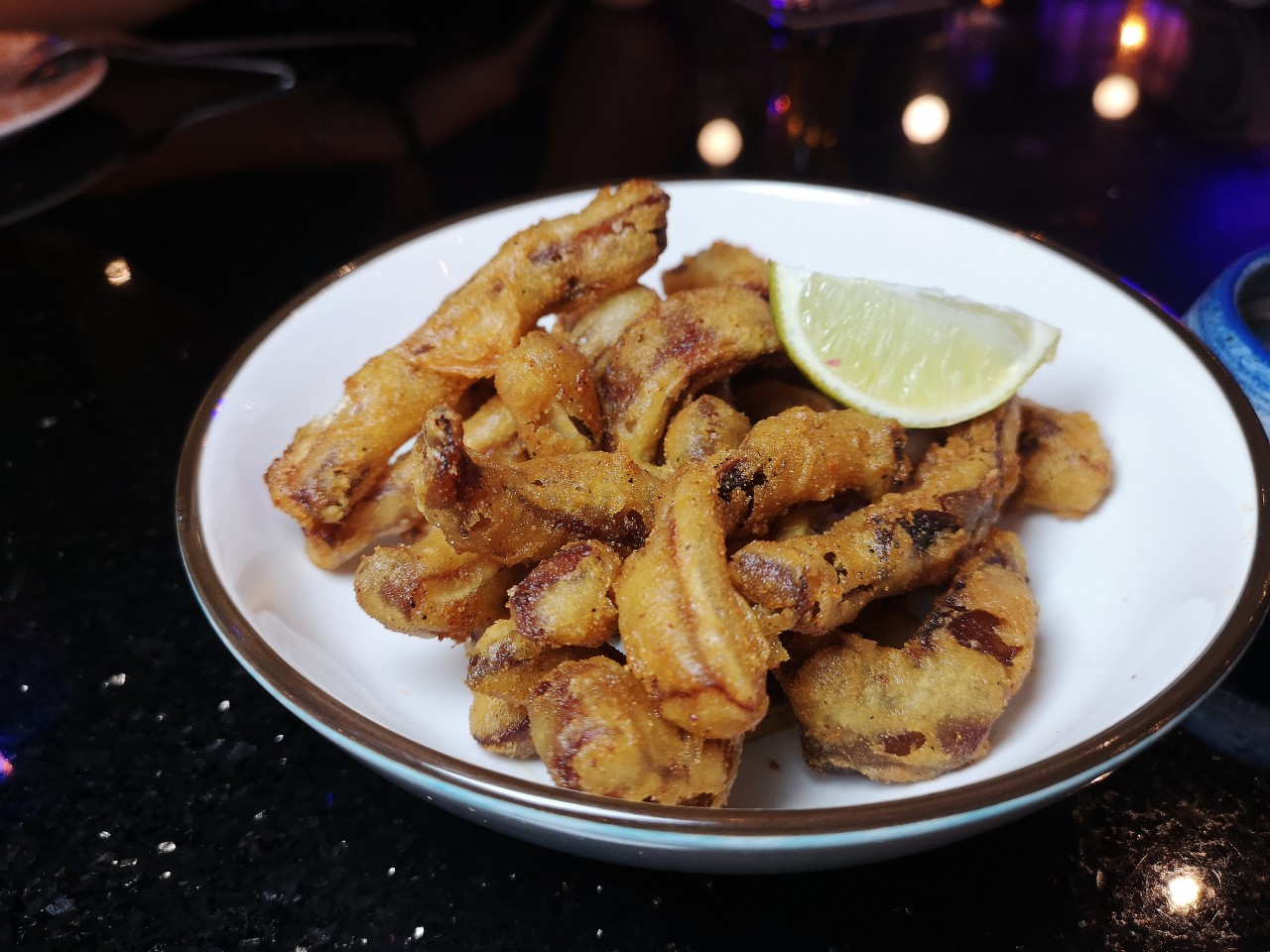 What it could improve on 
Transplanting the easygoing personality of Slake from a sleepy residential estate to the heart of a nightlife district doesn't quite come together.
In an area where people dress up to see and be seen, the gastrobar seems a tad out of place: There isn't a wide selection of alcohol and the decor doesn't offer much for the 'gram.
Nosh-wise, Slake's offerings provided a comforting familiarity, though some dishes didn't live up to our expectations. The crispy silkie chicken (S$26), promising an eccentric take on the fluffy, feathered fowl, arrived in an unappetising fried black batter.
Not the typical plump chicken we're used to having, there were more bones than meat and the accompanying nuoc mam gastrique, a play on the sweet-and-spicy Vietnamese dipping sauce, tasted no different from water mixed with salt.
Our quick takes
Is it conducive to conversation? Slake's wait staff are attentive and friendly but not intrusive. We have a feeling that being a little raucous would also be tolerated here.
Is a reservation necessary? It usually isn't crowded, but if you're going in a big group, do make reservations to be safe.
How to get there? It's across the street from Clarke Quay MRT station.
Things to note:
As with all comfort food, the portions are hearty. Come with a bigger group of friends to order more dishes from the menu.
But if you're like us and visit as a couple and order too much, ask to take away your leftovers. Aside from the fried food, most of the menu should withstand a round of reheating the next day.
HungryGoWhere paid for its meal at this eatery for this review.
The Riverwalk, B1-48, 20 Upper Circular Road
Open: Daily (11.30am to 3pm, 6pm to 10pm)
The Riverwalk, B1-48, 20 Upper Circular Road
Open: Daily (11.30am to 3pm, 6pm to 10pm)