Review: Magg by Royz Et Vous takes humble Maggi noodles to the next level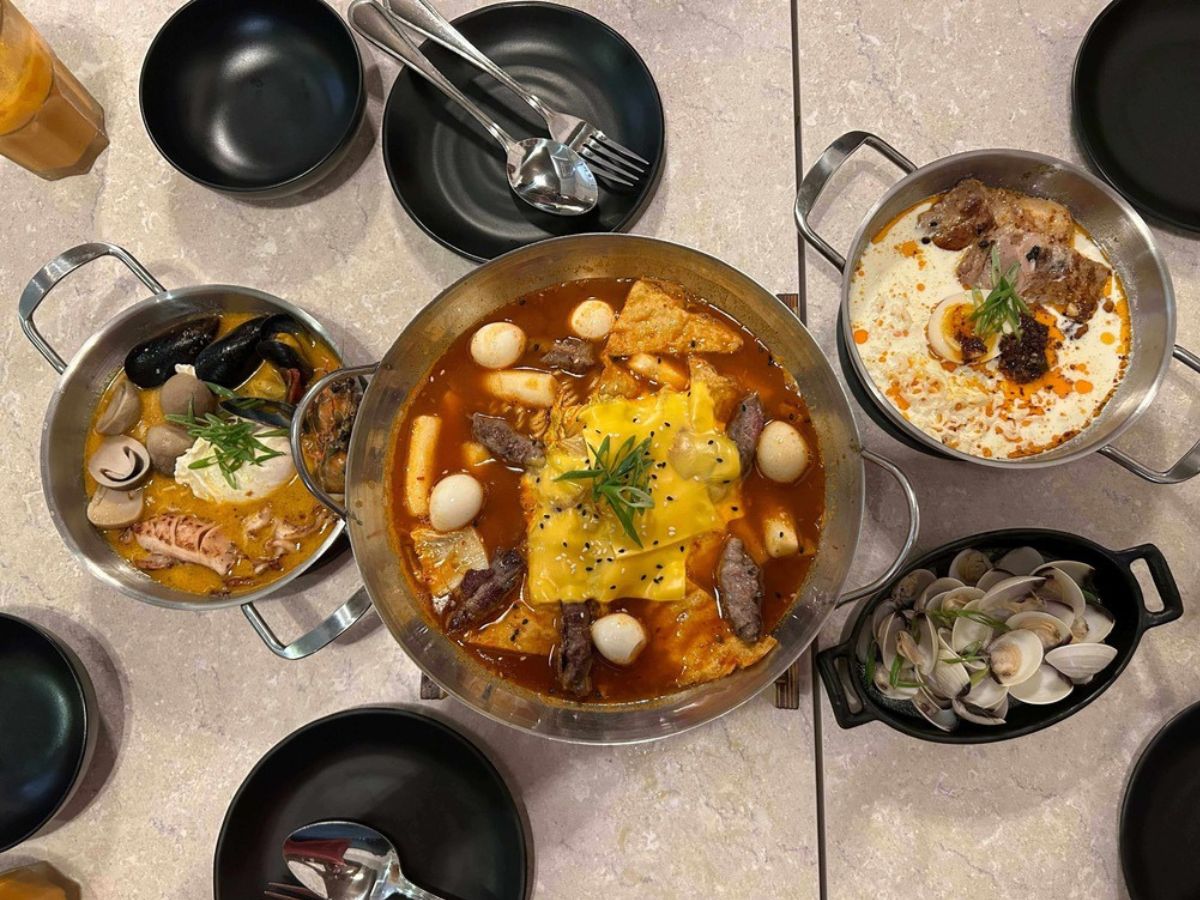 This Muslim-owned restaurant offers souped up versions of the humble, but widely beloved instant noodle brand
It's a sister concept from Royz Et Vous, a well-known halal restaurant selling Western food
Our reviewer loved the flavourful dishes and can't wait to return
Review on Magg by Royz Et Vous
Here in Singapore, most of us are partial to a piping hot bowl of instant noodles as our go-to comfort meal. Simple, quick, yet wholly satisfying, it doesn't get much better than that. 
Putting a creative spin on an already widely beloved food item might seem like quite the challenge, although that doesn't faze newcomer Magg by Royz Et Vous. In fact, most of Magg by Royz Et Vous' menu is Maggi-based, but with an elevated, fusion twist for that extra oomph. 
Needless to say, I was very much curious about this concept, so I decided I had to check this place out for myself. 
The backstory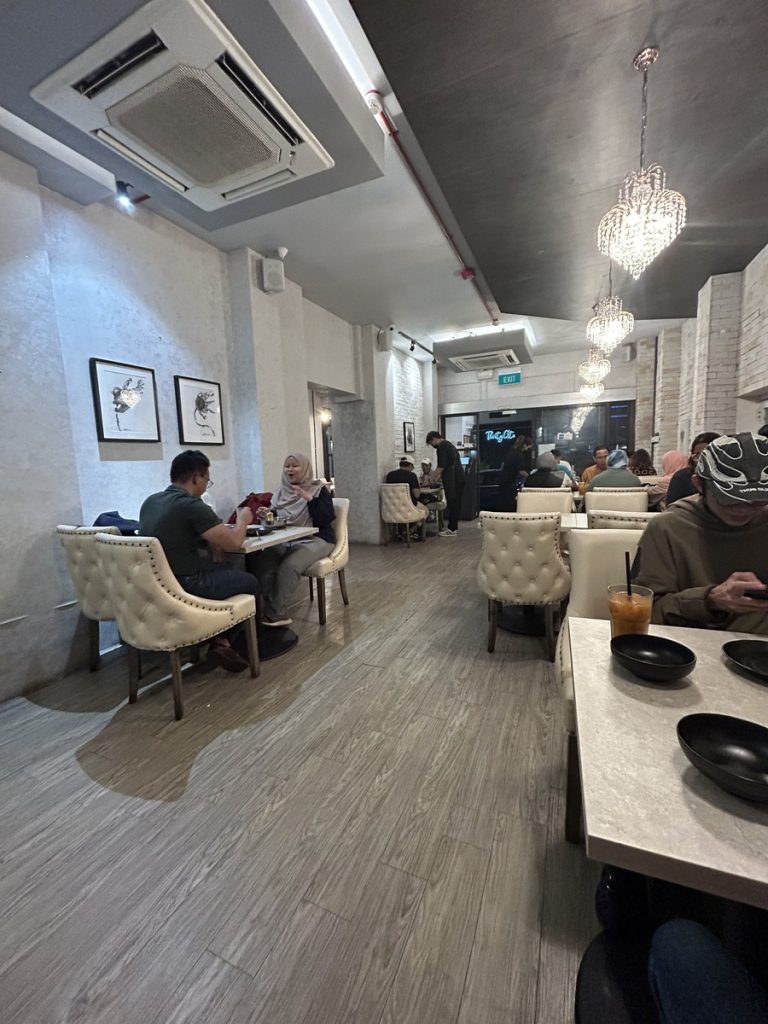 Magg by Royz Et Vous may have only opened its doors along Sultan Gate on Sept 18, but its owner, Widyanty Yusope, is no stranger to the local F&B scene. With Royz Et Vous, IndoBowl and The Pancake Place under her belt, it's safe to say her halal food empire is going strong. 
The restaurant uses the iconic Maggi brand instant noodles in four flavours — curry, tom yum, chicken, and assam laksa — to whip up different versions of the dish in a variety of styles. 
These range from the Korean-inspired kimchi beef ribs (S$19.90) to Thai green curry chicken (S$12.90), Western-style chicken and cheese arrabbiata (S$15.90), and of course more local flavours such as Maggi goreng basah (S$18.90).
If you're dining in a group, the XXL Seafood or Meat and Chicken platters (S$159.90 each) come with a generous amount of meat or seafood and can feed a party of four to six. 
Sides, desserts and beverages are all part of the menu as well, so there's a good variety of options to choose from.
Our verdict
Honestly, I didn't know what to expect before coming here. As someone who typically relies on Google reviews and word-of-mouth for food recommendations, there weren't a lot of reviews online — this is a fledgling establishment after all.
But when we were finishing our meal, I clearly remember thinking to myself: "I'm definitely coming back here to try the other dishes." My companions were also very pleased with our dinner. 
Even though it seems steeply priced for Maggi noodles, the execution and food portions definitely made up for the mid-range prices, which ranged from S$12.90 to S$28.90 across all the main dishes, with the exception of the sharing platters. The restaurant itself is also very clean, spacious and comfortable, and I really like that the staff were friendly and attentive. 
A note for diners though — once the food arrives, you've got to start eating it straightaway because, as you know, when soaked in broth for too long, Maggi noodles will become soggy. 
What it's good for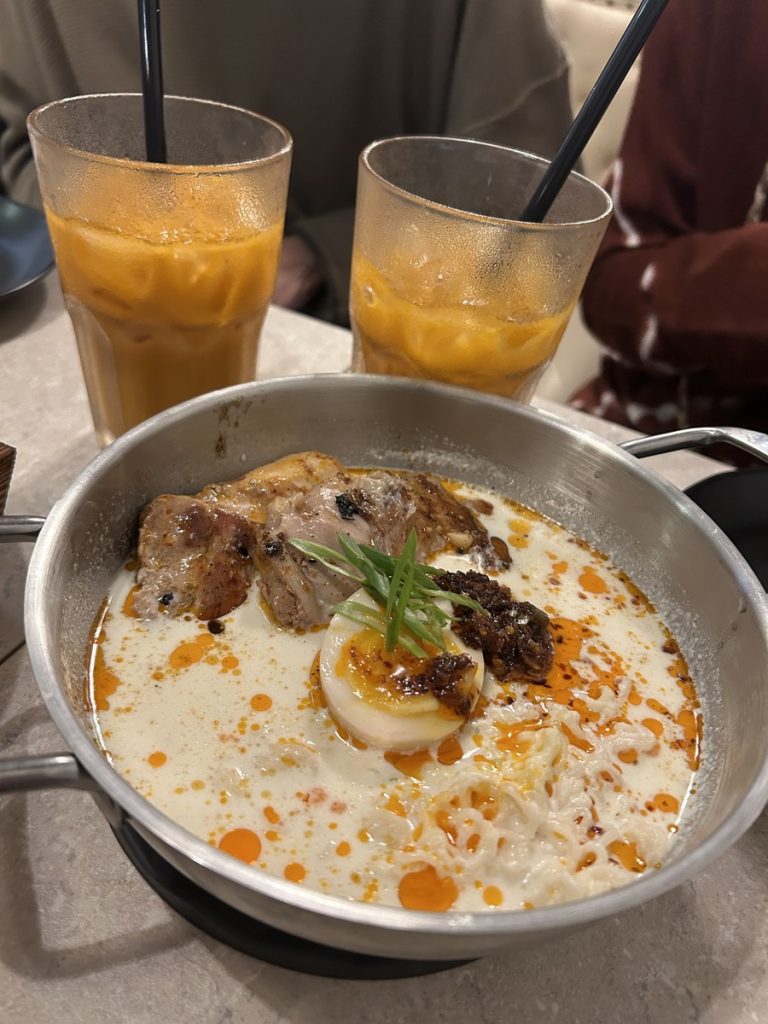 We ordered three noodle dishes, all of which were executed very well. We had one of its signature dishes, the ayam bakar garlic white sauce (S$13.90), which was very unique in itself. 
Comprising a grilled chicken thigh, half an egg and Maggi noodles served in a creamy garlic broth, it was an explosion of flavour with every mouthful.
The chicken was tender and well-seasoned in a milky broth, and care was put into how the food was presented.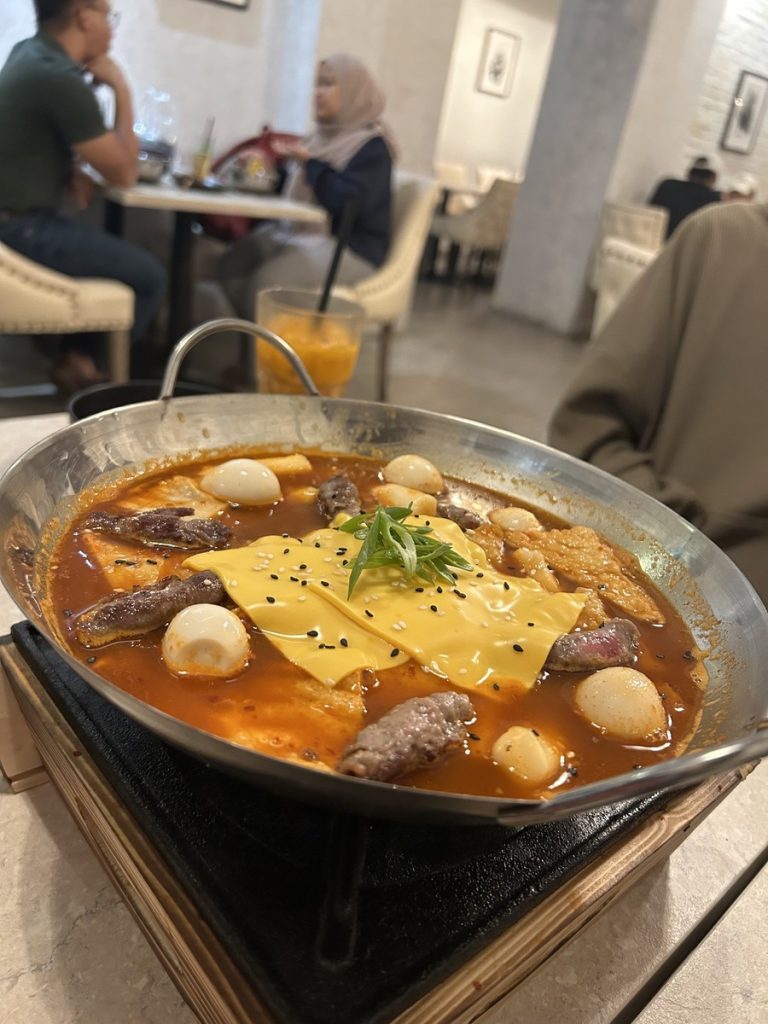 The Korean-style rabokki (S$26.90) was reminiscent of Korean army stew, and came with a decent amount of ingredients — tteokbokki (Korean rice cakes), Korean fishcakes, quail eggs, beef shabu slices, and cheese slices. 
It was flavourful and spicy enough, and the ingredients meshed well together. The beef slices were tender and the tteokbokki had just the right amount of bounce. We liked that the dish provided multi-textures with every bite.
However we did wish there was just a little more beef and cheese (then again, this portion would be just right for two to three diners, and we were a party of four).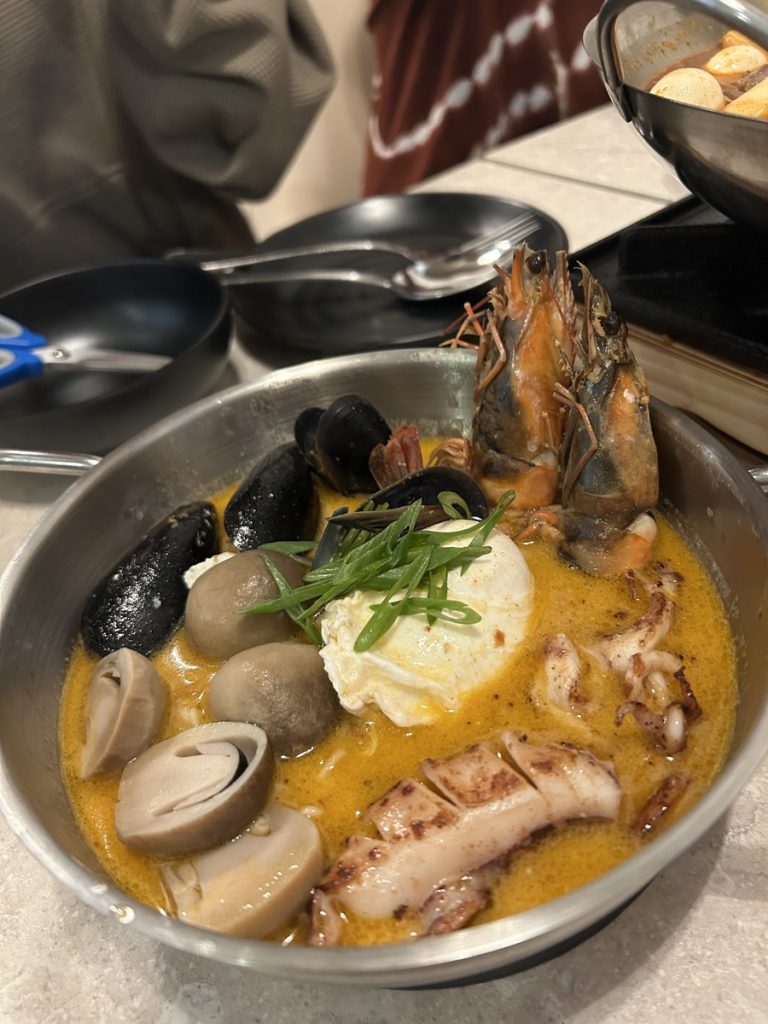 My favourite had to be the tom yum cream (S$19.90). Even though it's the priciest individual dish on the menu, it came with an incredibly generous amount of seafood. 
Unlike many seafood dishes, which can sometimes come with cheaper ingredients, this one had quality seafood. The squid, especially, was fantastic and cooked just right — it was firm and chewy, yet not tough.
The tom yum soup had just the right amount of sourness to it, although it's not as spicy as expected of a tom yum dish.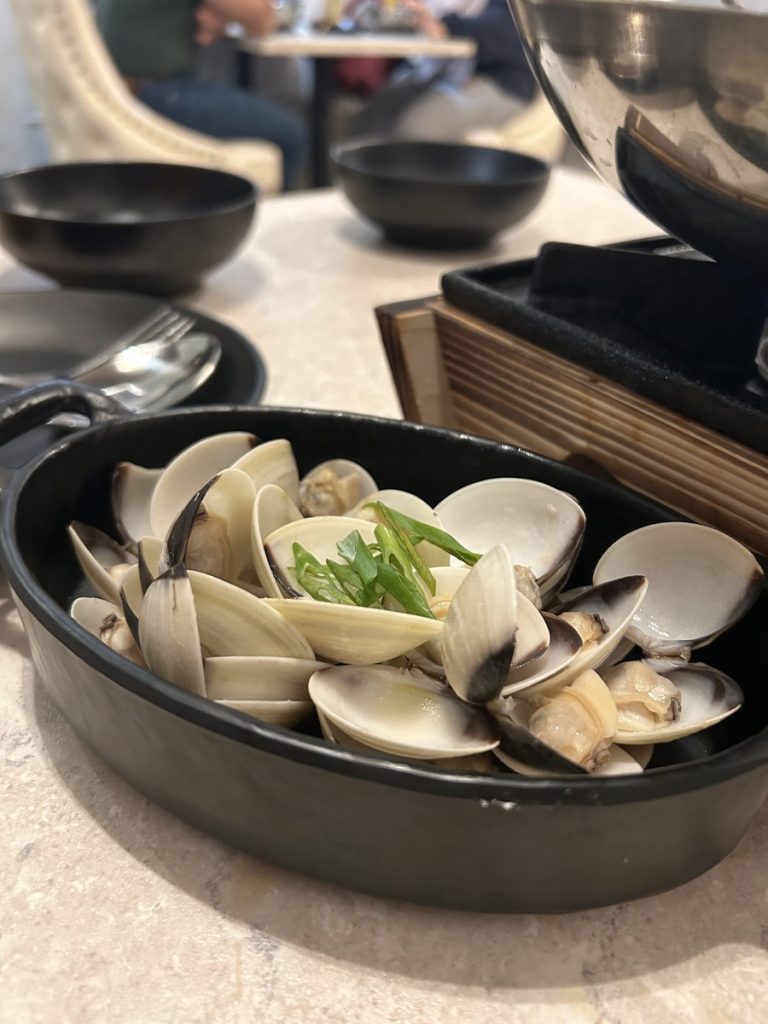 We also ordered a side of white clams with dashi (S$8.90). This dish was well-executed, with the clams sufficiently seasoned and served in a delicious soup stock. 
The only thing that could have made it better was if there were some garlic in the dish for extra kick, but even then this was a great appetiser. 
What it could improve on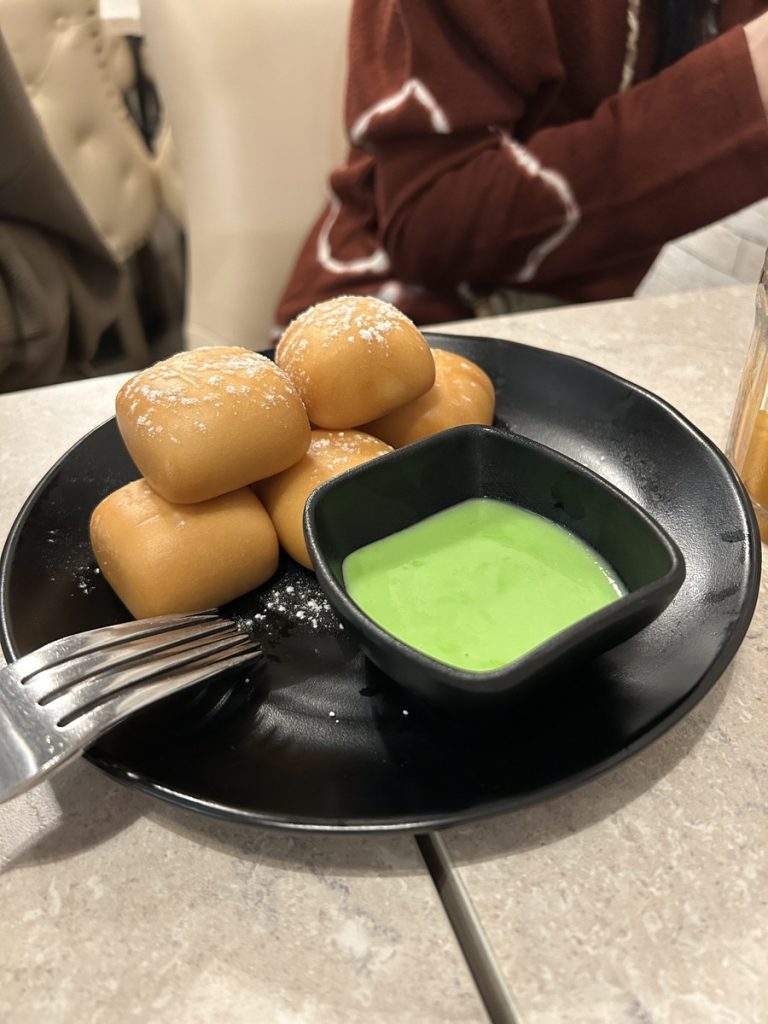 Our entire party had Thai milk tea as it was such a hot evening, although we found it to be too sweet. 
For dessert, we went with the fried mantou with pandan custard (S$8.90). While the bright green pandan custard had a distinct pandan taste and wasn't too sweet, it wasn't as thick or creamy as we would have liked. The mantou, too, was somewhat underwhelming, and wasn't crispy or light enough. 
Overall, we enjoyed our time there — although not blow-your-mind-amazing, we were pleased that Magg by Royz Et Vous delivered its key concept well without being pretentious or expensive. Coupled with good service, it was a very pleasant dining experience.
Our quick takes
Is it conducive to conversation? Yes, although it's likely to get busy over the weekends given its central location near a tourist hotspot. Tables were comfortably spaced, with plush, clean seats. 
Is a reservation necessary? Not for now, especially since most diners don't stay at the casual eatery for too long.
How to get there? It's a seven-minute walk from Nicoll Highway MRT station near Haji Lane. Alternatively, you may also book a Grab ride to the restaurant.
HungryGoWhere paid for its meal at this restaurant for this review. Still hungry? Check out our reviews of Sodeng Korean Restaurant and Nowafter Cafe. Or check out our latest Food Feuds piece, where we compare two famous pig's organ soup stalls and assess which does it better.
You can book a ride to Magg by Royz Et Vous at Bugis.
Do explore the new GrabFood Dine-in service for awesome deals.
29 Sultan Gate
Nearest MRT station: Nicoll Highway
Open: Monday to Sunday (12pm to 4pm, 5pm to 10pm)
29 Sultan Gate
Nearest MRT station: Nicoll Highway
Open: Monday to Sunday (12pm to 4pm, 5pm to 10pm)
---