Fen Xiang Fried Kway Teow: A hidden gem in Eunos Crescent!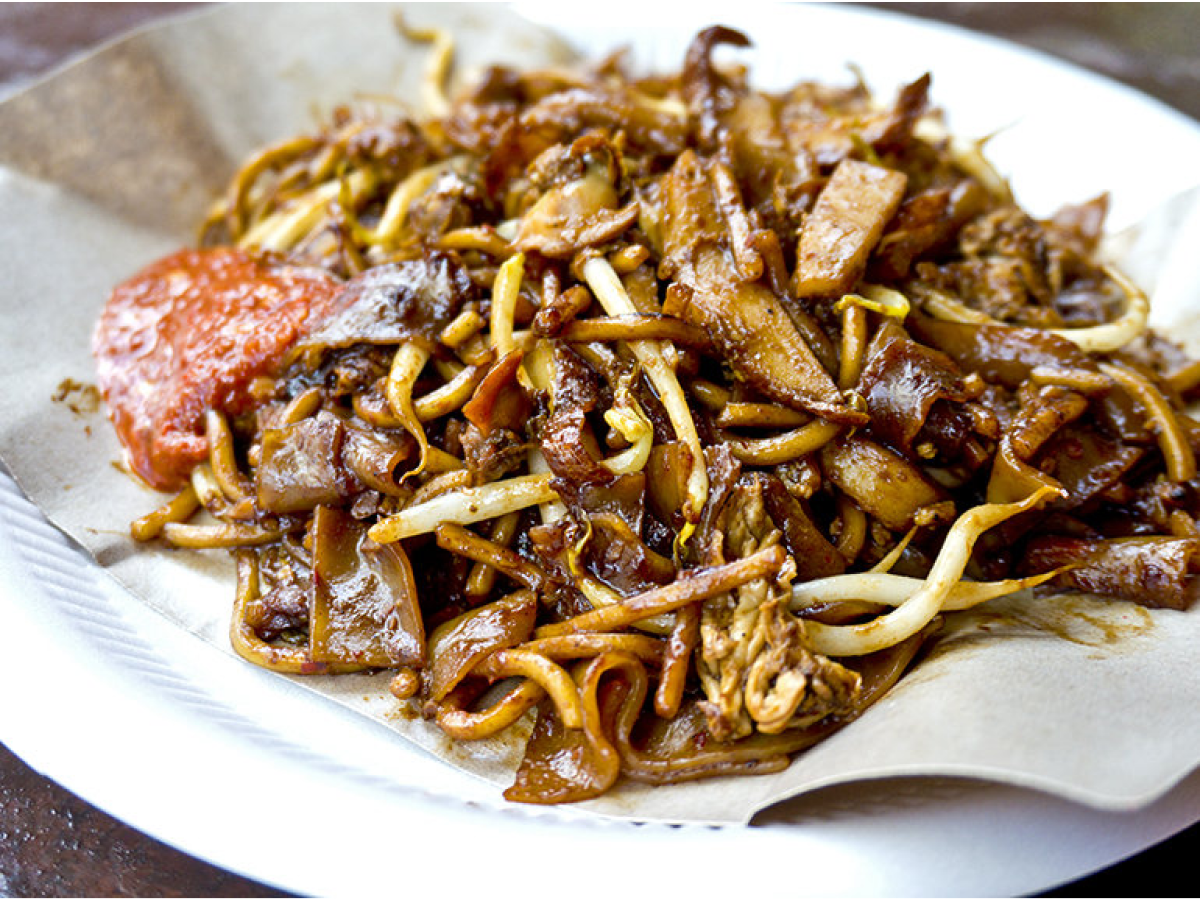 Located inside Eunos Crescent Market and Food Centre, this fried kway teow stall has been drawing in the crowds for many years, but it has no social media presence, no critics' reviews or best food stamps of approval.
Helmed by an uncle who has been frying it for more than three decades, the stall is a bit of a hidden gem with daily queues every morning.
Part of the reason is because the char kway teow is incredible value for money with sizeable portions that cost only $3 a plate.
The other highlight is that each plate is fried per order, not batch fried like it is in many other stalls, so there is more attention paid to each dish.

But the main reason is that it has a pretty captivating flavour — it's not too sweet, though a little light on the fish sauce, and plus it has a decent wok hei in the dish.
It is also fried moderately wet with a fair amount of oil notes , but unfortunately the hawker uses vegetable oil instead of the more fragrant and healthier lard oil.
A must is to order the char kway teow with chilli — as the sambal has a nice spicy kick and comes spicier than is usual for char kway teow stalls.
As for the texture, because the uncle uses broad flat kway teow, in addition to yellow noodles, the bite is bouncy and lively as how char kway teow should be.

In addition to egg and bean sprouts, there are quite a generous number of lap cheong and fishcake pieces, which is impressive especially when it is affordably priced at only $3.
The dish does come with blood cockles but they are unfortunately a little on the small side.
This stall always has a queue in the mornings and there is quite a bit of a wait because of the small batch frying of the char kway teow but come early as the stall is known to close sometimes as early as 12 noon when ingredients run out.
Fen Xiang Fried Kway Teow
Address: #01-21, 4A Eunos Cres, Singapore 402004
Opening Hours: 8am to noon. Closed Mondays.
---
This archived article appeared in an earlier version of HungryGoWhere and may not be up-to-date. To alert us to outdated information, please contact us here.