Ah Xiao Teochew Braised Duck: One of the best in Singapore!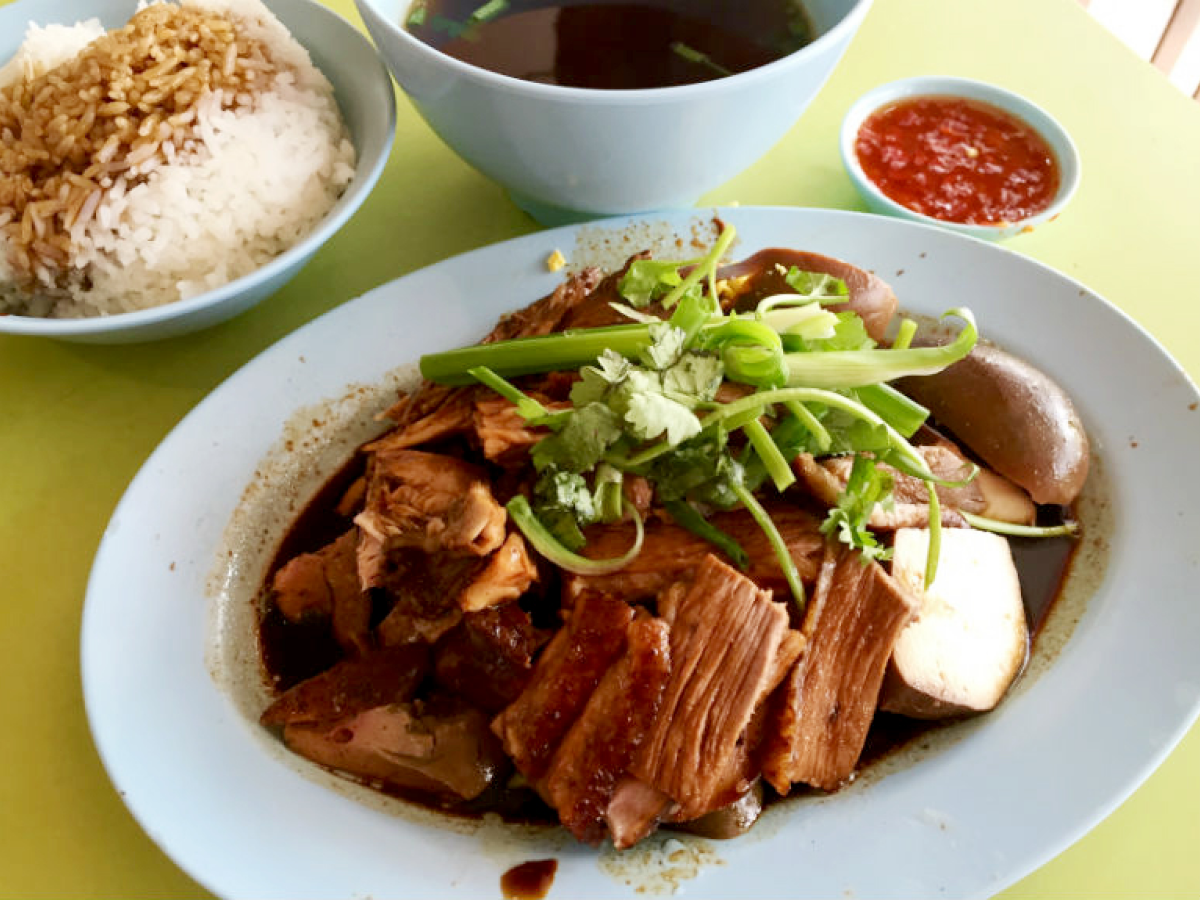 Arguably one of the top stalls in Singapore for traditional Teochew-style braised duck (which comes with a thinner, less sweet gravy), the business began some 30 years ago in the Ellenborough Street area and at the height of its fame, it had four outlets across Singapore, all operated by family members.
There are now two outlets left (the other one at Bendemeer Market and Food Centre), and the standard of the braised duck is very consistent, so it doesn't matter which one you go to.
Every element of their braised duck is done very well, be it the moderate tenderness of the duck or the pork belly which is cut into big chunks and is wonderfully moist.
The gizzard has a firm chewiness but not as tough as how you would find it in other stalls and the duck liver soft, with bite.
The tofu comes firm, yet soft and they also offer homemade fish cake with chilli and coriander bits mixed in. The hardcore Teochew braised duck fans will order the duck's head, feet and wings which has chewier meat but is great if you're into textural eating.
The main attraction is, of course, the lor (gravy) which comes with mild herb accents and a more rounded flavour without it being sweet. It is also not overpoweringly salty — some traditional Teochew-style braised duck stalls have a tendency to be so.
It can be an issue when eaten with rice as there is not enough savouriness in the overall eating. Ask for more gravy.
They serve two chilli sauces — the traditional Teochew stingly sour chilli and garlic dip which comes with powerful garlic notes and a fuller, smokier chilli sauce similar to what you find in Teochew kway chap.
The traditional Teochew version still works the best as the taste is more straightforward and compliments the flavours of the duck and lor.
A tip: if you order half a duck or more, you can request it to be sliced diagonally. Teochew regulars like it as the texture of the breast meat is softer as a result.
---
This archived article appeared in an earlier version of HungryGoWhere and may not be up-to-date. To alert us to outdated information, please contact us here.