5 best places in Singapore to catch live World Cup matches while munching on good food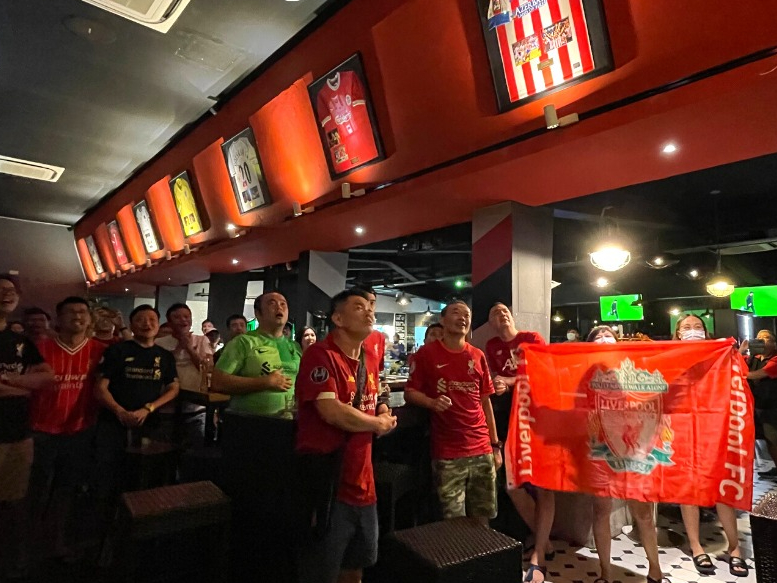 The Fifa World Cup returns for its 22nd run and fans are understandably excited. Held in Qatar this year from Nov 20 to Dec 18, it's the first time the World Cup has been held in an Arab country, which is the reason for the later schedule given that the country's weather cools in the later part of the year.
The football championship, which is held once every four years, will also be reduced to 29 days and will see the previous champions, France, attempt to defend their title. 
Nine key matches will be shown on free-to-air channels over national television, but if you want to follow all the matches and soak in the exuberant atmosphere, head to these bars to watch the games over good food and drinks.
1. Al Capone's Kallang
Kallang Wave Mall, 01-15, 1 Stadium Place
Nearest MRT station: Stadium
Open: Monday to Sunday (11am to 1am)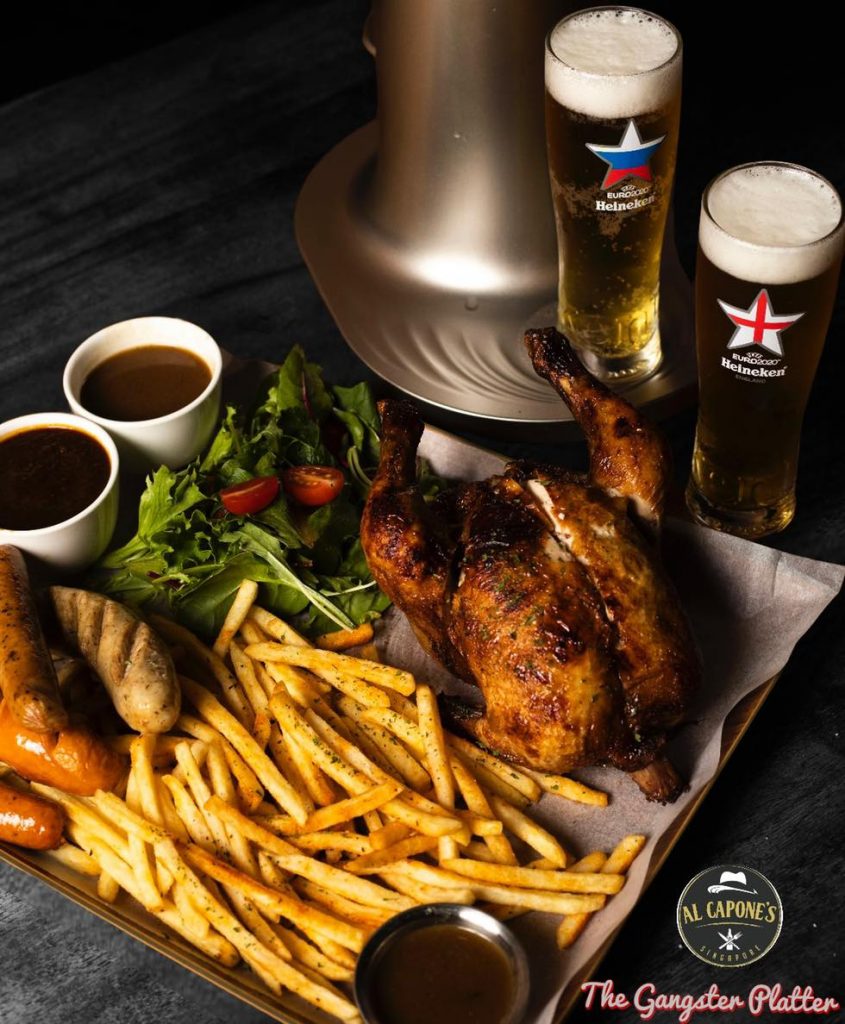 With arguably the cheapest drinks promotions you can find at any sports bar, Al Capone's is fast expanding with 11 outlets across the country. 
The Kallang outlet's proximity to the Singapore Sports Hub means you'll be in good company among other sports fans who've made their way there.
Your deal-savvy friends will already have told you about its Mabuk Mondays, where 3L beer towers go for S$29 and a pint of Guinness for S$6.90. 
The extensive food menu ranges from typical bar grub such as fish & chips (S$17.90) to pizzas named after the Italian mobster's associates who were made famous in the 1983 classic film Scarface. These include "The Kid" Sonny Capone (S$13.90 for 9", S$18.90 for 12"), comprising turkey salami and mozzarella.
2. Boomarang Bistro & Bar
The Quayside, 01-15, 60 Robertson Quay
Nearest MRT station: Fort Canning
Open: Monday to Sunday (6am to 3am)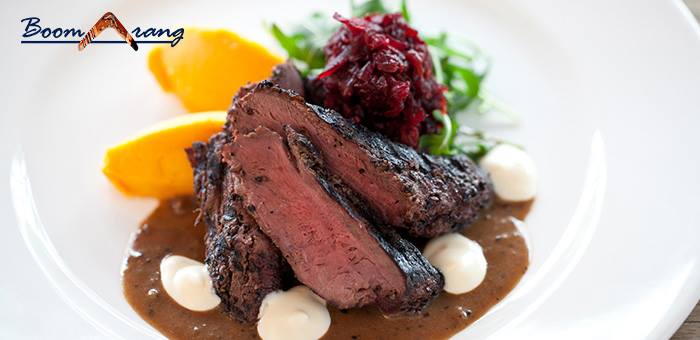 This Australian sports bar by the scenic Singapore River has been a fixture of the Robertson Quay area since 2008. 
Fitted with multiple large LED screens and a projector, the bar is packed to the brim come rugby, cricket and football season. It's also one of the few bars that open early, which means you'll get to catch the earlier screenings of the Fifa World Cup here, too. 
Although Boomarang is known for its peppered kangaroo loin (S$30), an Aussie specialty hard to find elsewhere in Singapore, the kitchen also whips up classic pub favourites, such as a mean chicken parmigiano (S$25) — fried breaded chicken covered in melted cheese and tomato sauce.
3. Cafe Football Singapore
The Arena, 48 Woodleigh Park
Nearest MRT station: Woodleigh
Open: Monday and Wednesday (11am to 11pm), Tuesday, Thursday and Friday (11am to 12am), Saturday and Sunday (9.30am to 12am)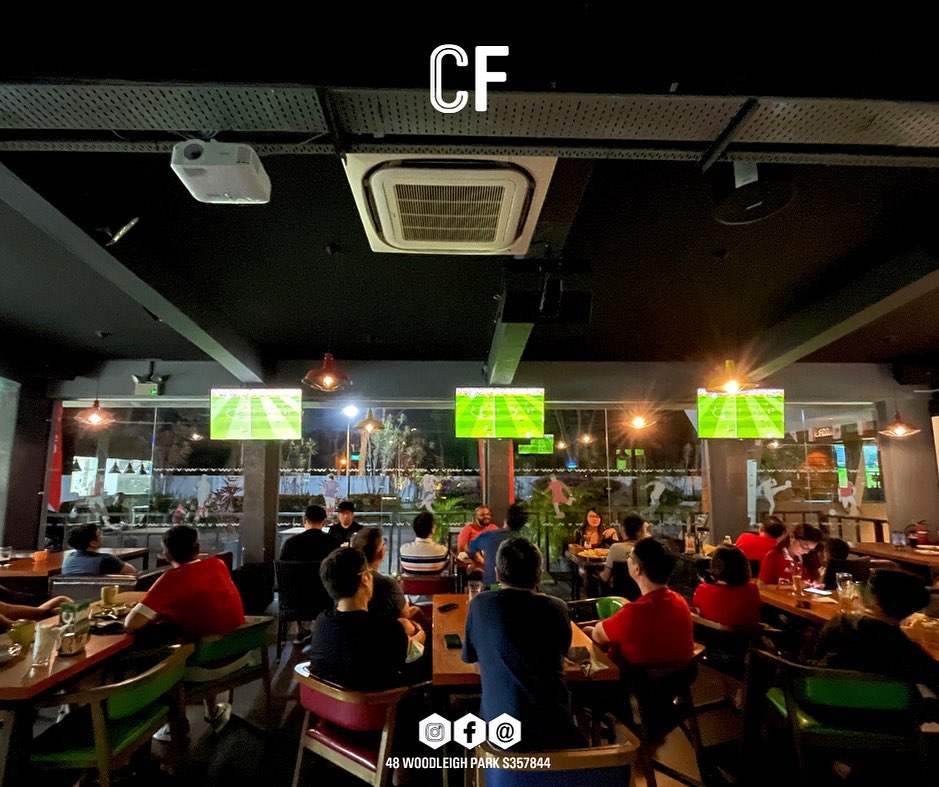 A football-themed restaurant with origins from the United Kingdom, Cafe Football Singapore is truly a place for soccer fans, especially those of team Manchester United. Former players Ryan Giggs and Gary Neville are co-owners of the franchise.
The first outlet at Woodleigh continues to be a favourite with sports fans, thanks to the multiple large television screens. The World Cup will also be screened at the Genting Hotel Jurong outlet for those in the west.
From the wall decor to the menu, everything here is inspired by the game. Memorabilia on the walls include framed signed jerseys of famous players and their shoes, while the menu is split into While You Decide (light bites), Defence (appetisers) and Attack (mains).
The grub here ranges from local food such as Referee Kayu (S$13) — chicken satay — to more English offerings such as Good for Giggsy (S$19) — braised lamb shank with mashed potatoes.
4. Ice Cold Beer
9 Emerald Hill
Nearest MRT station: Somerset
Open: Monday to Thursday (3pm to 2am), Friday (3pm to 3am), Saturday (2pm to 3am), and Sunday (2pm to 2am)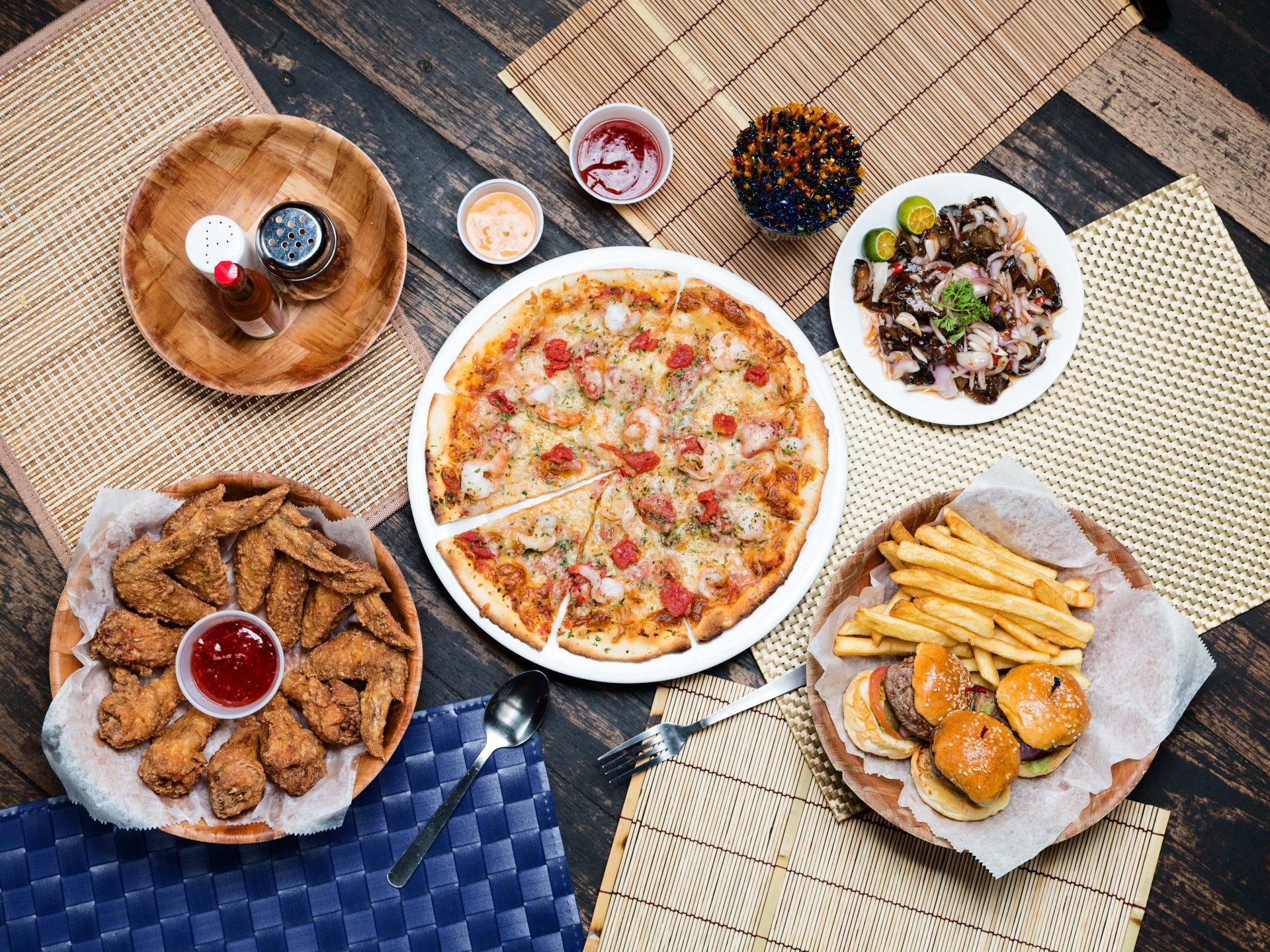 Priding themselves on pouring the coldest pint of beer from the tap, the folks at Ice Cold Beer have been doing what they do best for more than 20 years. 
The last in the row of shophouses at Emerald Hill, the bar is bright and buzzy, illuminated by neon signage and big television screens. Beer, as its name suggests, is the choice of drink here with 60 different brews on tap and in bottles. 
Its food menu is shared with its sister establishments, cocktail bar No 5 Emerald Hill and wine bar Que Pasa, next door but with a more casual slant. 
Crowd favourites include its famous chicken wings marinated in shrimp paste and Chinese wine (S$15 for a half-portion, or S$22 for a full portion), Ice Cold Beer pizza (S$24) that's topped with fresh prawns and pesto tomato sauce and spicy o shells (S$20) that are essentially top shell mixed in belachan, chillies, lime juice and raw shallots.
5. Muddy Murphy's
Claymore Connect, 01-02/05, 442 Orchard Road
Nearest MRT station: Orchard
Open: Monday to Thursday (3pm to 12am), Friday (11.30am to 12am), Saturday and Sunday (12pm to 12am)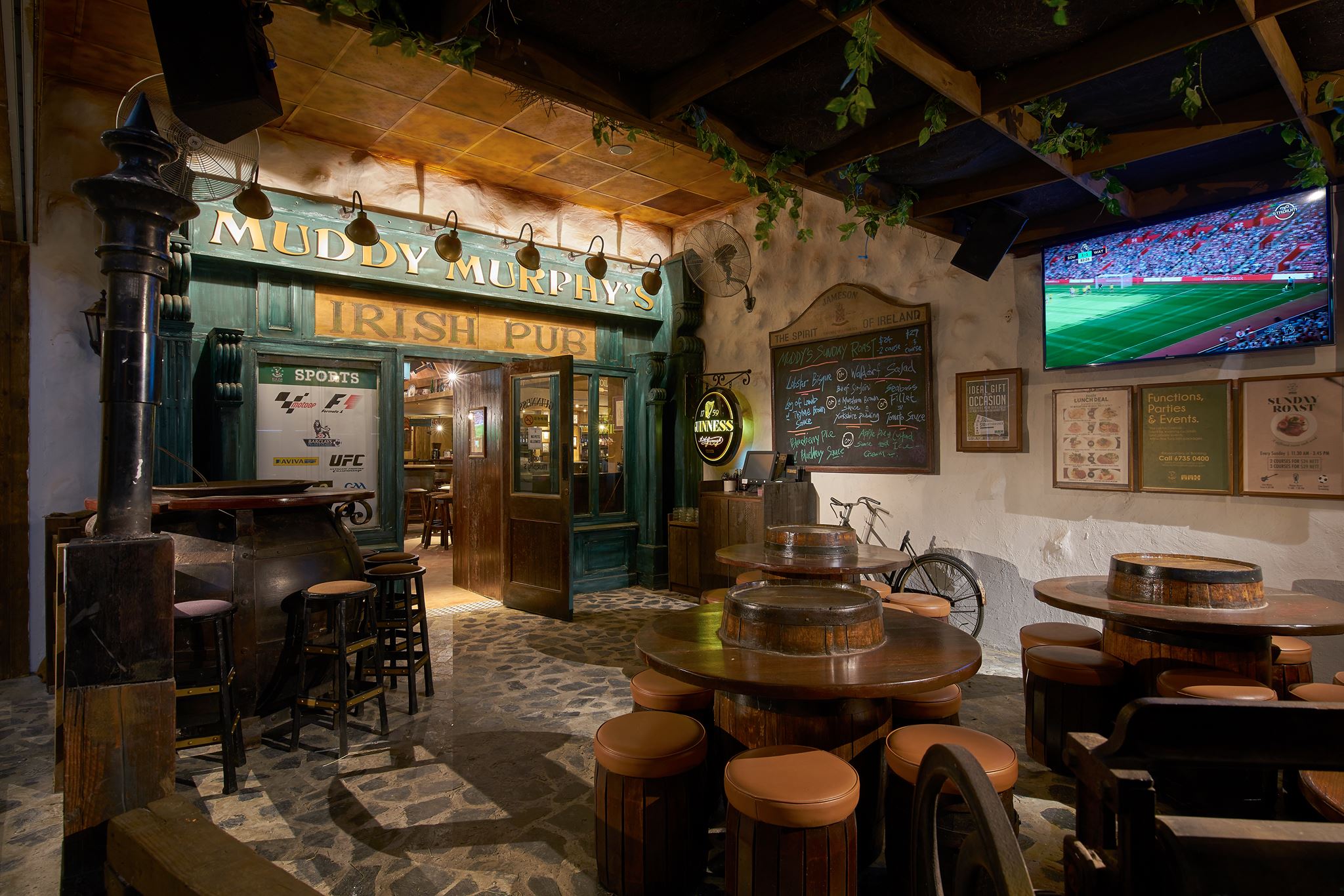 A stalwart of Irish pubs in Singapore, Muddy Murphy's is one of the oldest and most well-known among fans of freshly poured Guinness from the tap. 
The tavern-themed decor might come across as a little kitschy, but that's all part of the charm. There are seven beers on tap and the expected bar bites of HJK chicken wings (S$16) — chicken wings marinated in shrimp paste — and bacon-wrapped sausages (S$13) to go with them.
The bar opens at 3pm, so you can catch the Fifa World Cup matches a little earlier in the day and even stay for dinner. Mains are surprisingly well done, especially our favourite — a beef & Guinness pie (S$22).
EDITOR'S NOTE: This article has been updated to reflect the latest opening hours and food prices at Ice Cold Beer.
Al Capone's Kallang, Boomarang Bistro & Bar, Cafe Football Singapore, and Muddy Murphy's are on GrabFood. You can also book a ride to these locations.