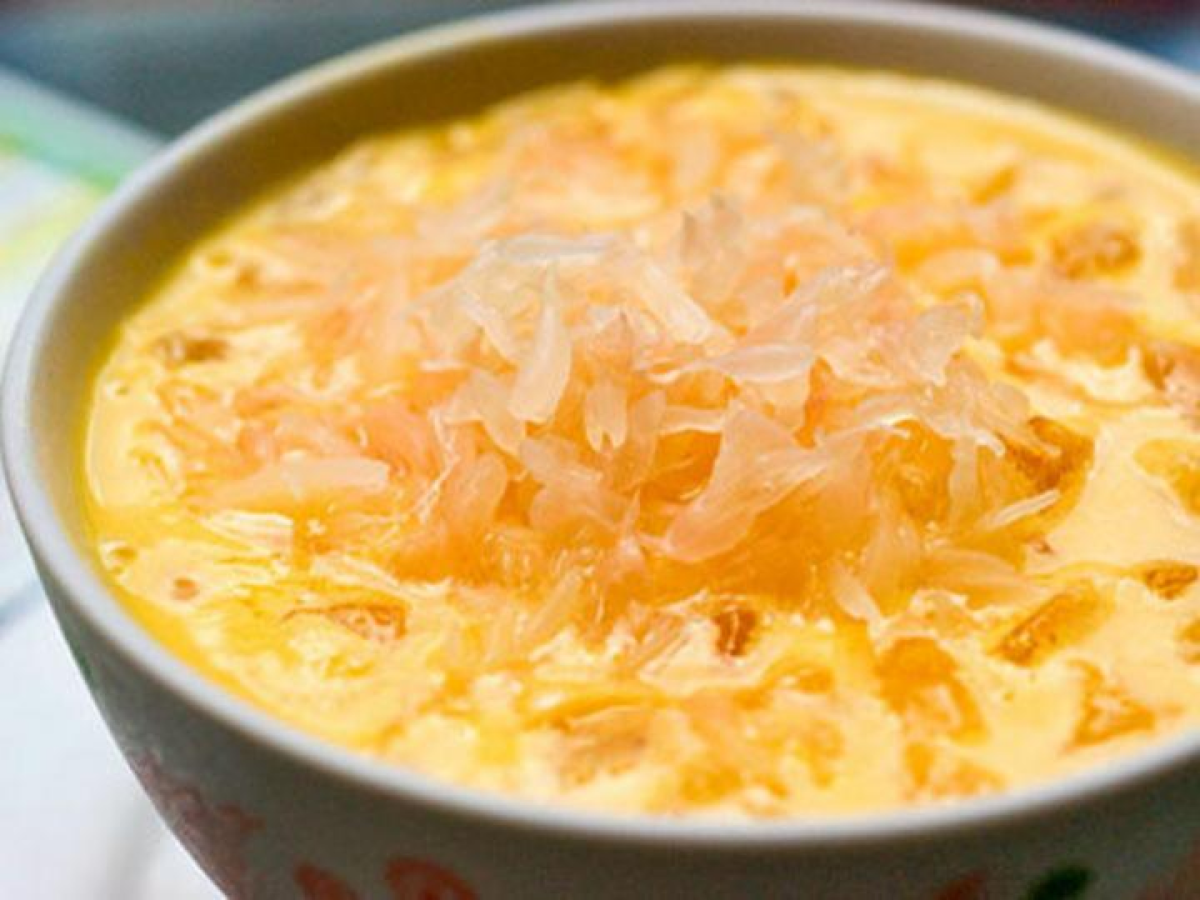 Most of us simply know it as mango sago, but this fruity dessert has a much more poetic name in Mandarin. Translated as "yang zhi gan lu", it means "sweet dew drops falling from a willow branch".
Its origins are disputed, as chefs of Chinese restaurants in both Hong Kong and Singapore have tried to lay claim to inventing this much-loved dessert.
But what's undisputed is how divinely refreshing a bowl of icy-cold mango sago is on a hot day! Imagine that celestial concoction—sweet, luscious mango and smooth sago pearls, contrasted with bursts of bittersweet pomelo—sliding down your parched throat.
Are you drooling already? So where should you go if you want to do the tango with mango sago? Read on to find out!
Mei Heong Yuen Dessert
65-67 Temple Street
Opening hours: Sun-Fri: 10.30am-9pm; Sat: 10.30am-10pm
Price: $3.50
Rating: 4.5/5
For presentation, Mei Heong Yuen's gets top marks. Large cubes of golden mango, sago pearls, and pomelo sacs seductively adorned a mound of shaved ice and mango puree. Creamy and silky, the mango puree was full of natural, wholesome goodness.
To nitpick, they could have been more generous with the sago and pomelo sacs. That said, proportions and flavours were well balanced. On a couple of visits, the mango was slightly under-ripe. But, on the whole, they've been rather consistent.
For offering the purest flavours and best value, Mei Heong Yuen is our favourite choice for mango sago.
Ah Chew Desserts
1 Liang Seah Street, #01-11 Liang Seah Place
Opening hours: Mon-Thu: 12.30pm-11.30pm; Fri: 12.30pm-12.30am; Sat: 1.30pm-12.30am; Sun: 1.30pm-11.30pm
Price: $4.00
Rating: 4/5
Ah Chew's version tasted more like a milky mango drink. The base seemed to be made from a blend of mango puree, milk and ice. Despite being more watery than we were used to, it was very likeable.
The mango base had the right level of sweetness and possessed an alluring scent. Each bowl was topped with a generous amount of plump pomelo sacs. Beneath were neat cubes of intensely sweet, ripe mango. On separate visits, we found that they were able to maintain a consistent standard.
It'd be great if they had added more sago. Also, instead of shaved ice, they used ice chips. This meant we had to spit them out or crunch on them. Either way, they didn't complement the overall texture.
Tong Shui Desserts
101 Upper Cross Street, #02-49 People's Park Centre
Opening hours: Daily: 11am-8.30pm
Price: $3.50
Rating: 3.5/5
There was a very subtle hint of milk in Tong Shui Desserts' mango sago. A splash of evaporated milk was added to the mango puree, which gave it a touch of smoothness, but did not make it creamy on the whole.
We were also impressed with their heavy-handed use of mango cubes and sago pearls. The pomelo sacs were sufficiently plump and juicy, albeit rather bland. The mango could also have been sweeter and riper.
Overall, Tong Shui Desserts's mango sago was nicely executed and reasonably priced.
Ji De Chi
63 Jurong West Central 3 #03-102/03/04 (JP2), Jurong Point Shopping Centre
Opening hours: Daily: 10.30am-10pm 
Price: $4.00
Rating: 2.5/5
Ji De Chi's version appeared very similar to Mei Heong Yuen's. But when we compared closely, it fell short of Mei Heong Yuen's standard.
While the mango puree had thick consistency, it tasted watered down. Also, there were fewer mango cubes and sago pearls. Both pomelo and mango had less-than-ideal quality.
This was a most promising-looking dessert. Pity about the lack of flavours. If they had used better ingredients, this would have been excellent.
Honeymoon Dessert
1 Harbourfront Walk, #01-93 VivoCity
Opening hours: Daily: 11.30am-10pm
Price: $5.50
Rating: 1/5
Honeymoon Dessert is a well-known dessert chain from Hong Kong. Their mango sago was made with coconut milk.
Perhaps that's how Hong Kongers like it, but we didn't appreciate this particular style. They added a lot of coconut milk to the mango puree, to the point that it overwhelmed the mango flavour.
As a result, the coconut milk also made the dessert too cloying for our liking. They were measly with the mango cubes and pomelo too.
---
This archived article appeared in an earlier version of HungryGoWhere and may not be up-to-date. To alert us to outdated information, please contact us here.