Japanese Expats' Favourite Food Haunts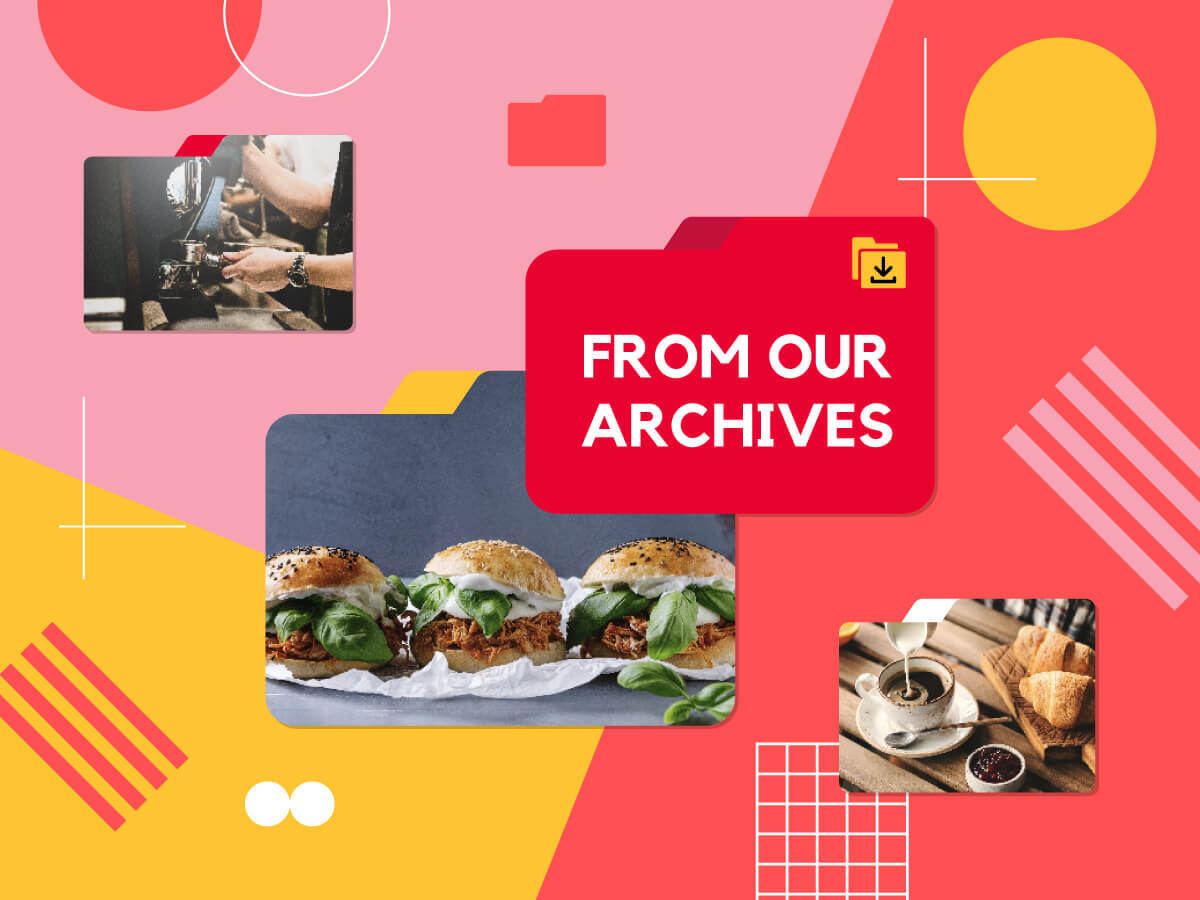 We can't seem to get enough of Japanese food. Even though Singapore is filled with Japanese restaurants, long queues can be seen at many of these outlets. But which of these eateries are frequented by the Japanese themselves? Cuppage Plaza and Robertson Quay, for instance, are popular haunts for Japanese salarymen having a good meal after work, or a sake or two, while Liang Court is filled with Japanese families on weekends. And the options are growing with the number of new outlets springing up at ION Orchard and Orchard Central. inSing.com speaks to the Japanese community in Singapore to find out their favourite Japanese restaurants here and what their expectations are of these eateries.
What Japanese expats want
Grand Copthorne Waterfront Hotel sales manager Kiyomi Tsuge enjoys going to restaurants such as Nanjya Monjya and Nagae near her workplace. "I seek authenticity and value for money. This applies across the various types of Japanese cuisines. I personally prefer those that are run by Japanese as it makes me feel more at home, allowing me to speak my own language."
Genta Yamashita, restaurant manager of Saint Pierre an award-winning modern French restaurant says that the Japanese restaurant he goes to is Mimigar (Okinawan cuisine restaurant) located at Gallery Hotel. "I also like to go to Chankonada, a kind of Izakaya-style restaurant, which serves 'Chanko' (the steamboat that Sumo wrestlers eat) at Orchard Plaza as well as Shabuhana, a shabu shabu restaurant at Mohamed Sultan Road." He adds, "Honestly speaking, I don't eat out so often in Japanese restaurants as they are quite expensive and I also don't have the time. But these restaurants are my favourites."
As for Kiyoshi Yoshizawa, photographer of Jambu Studio, he likes to check out new Japanese restaurants – such as Botejyu and Ootoya at Orchard Central. "I like to sample different dishes and try out home-style Japanese food especially after work or on weekends. These places are also quite affordable for me."
Japanese food standards
When asked what she thinks of the standard of Japanese food in Singapore, Kiyomi says in her six years here, the standard keeps getting better. "Even those run by Singaporeans have very high standards. Although it's not the same as what we get in Japan, there are so many Japanese restaurants, one gets spoilt for choices," she says.
Genta only has praises for the standard of Japanese food in Singapore. "Compared with Japanese food in other countries,  Singapore's Japanese food standard is top class. I think one of the biggest reasons is because Singapore is quite a comfortable place to live for the Japanese. Most of them say that they can have mostly the same lifestyle as in Japan. It also means it is a good environment to bring in Japanese chefs to Singapore (even if they cannot speak English)."
Where the authenticity of food is concerned, Genta says that most of the Japanese chefs here find it is difficult to create the same taste as in Japan, even if the restaurants get the same ingredients air flown from Japan. He says the travelling time affects the freshness – especially for raw food. The other reason is the difference in the water. "One of the chefs I've worked with said he needs two times the bonito flakes to make a same dashi stock while in Singapore. They said the water here is 'hard'. But I can say Singapore serves some of the highest quality Japanese fare outside of Japan. And many restaurants in Japan are venturing to Singapore to open up new businesses."
Kiyoshi who has lived in Singapore for more than 10 years visits a lot of Japanese chain restaurants around the island. But sometimes, he doesn't feel that the standard is as good as what he can get back home. Nevertheless, that hasn't stopped him from trying out the food. "The value is decent and the variety is good," he says.
Corporate dining
Apart from the places where expats go to after work, there are also fine dining restaurants that draw in the corporate crowd, for instance Inagiku at Fairmont, Singapore. Nobuhiko Sano, general manager, comments on its popularity, "The ambience at Inagiku is ideal for business meetings and discussions. Items on the menu are carefully conceived by our chefs to cater to the myriad preferences of our Japanese guests. Corporate guests also appreciate efficiency in our service and our provision of consistent high quality food, which we offer at reasonable prices."
Over at Chijmes is Japanese Dining Sun, another restaurant that appeals to businessmen. "We serve traditional Japanese cuisine with a modern touch created by our Japanese executive chef Toshio Sawai and we are glad that the taste and quality we deliver is accepted by our Japanese guests.
A taste of home
If you're only going to one Japanese restaurant this month, make it one of these outlets recommended by expats for their food and authenticity.
Japanese Dining Sun @ Chijmes
Address: #02-01 CHIJMES, 30 Victoria Street
Tel: 6336-3166
Opening hours: Mon to Thurs, Sun: 12pm to 3pm, 6.30pm to 11pm, Fri to Sat: 6.30pm to 12am
This restaurant at Chijmes is popular among Japanese businessmen thanks to its interesting food promotions. Executive chef Toshio Sawai says, "The main issue of Japanese food in Singapore lies in the ingredients. In Japan, ingredients are swimmingly fresh and this is a little challenging to recreate in Singapore. Though we try to import from Japan as much as we can, especially for our special Japanese-themed promotions, some ingredients (mainly meats items) cannot be imported from Japan or are simply too pricey and we have to look for alternative sources such as USA or Australia. That said, we are glad that wagyu beef from Japan can now be brought in."
The restaurant is planning to feature wagyu beef in its upcoming Kyushu Gourmet Experience from 25 August to 5 October alongside other ingredients from Kyushu. In the regular menu, the chef recommends sushi and sashimi (seasonal price) and beef foie gras grill (from $35.80).
Inagiku
Opening hours: Mon to Sun: 12pm – 2.30pm, 6.30pm – 10.30pm
Inagiku is frequented by Japanese businessmen who appreciate the well-executed creations featuring premium seasonal ingredients air-flown from Japan. Head chef Yoshiyuki Nobukawa combines traditional and contemporary techniques and focuses on the freshest ingredients. The chef is one of the few in Singapore who has the license to prepare fugu, the deadly puffer fish.
His signatures include hirame sashimi – live flounder sashimi with sea urchin and caviar, sesame sauce and fresh lime ($45), grilled hairtail fish, prawn, shiitake mushroom flavoured with miso paste and wrapped with hoba leaf and thinly-sliced wagyu beef on stone grill with wasabi mustard and Japanese cress ($120). Other signatures include grilled scallops with egg yolk sauce ($35), and deep-fried Kagoshima Kurobuta pork cutlet ($38) – this sweet and mild pork is specially flown in from Kyushu.
"Some ingredients are hard to get in Singapore but generally I am satisfied with the quality which is the same as in Japan. However, some ingredients are not allowed here, such as whole live fugu (puffer fish) and Japanese beef tongue," says the chef. "As for Singapore's dining scene, there are many casual Japanese restaurants opened here which are quite nice. Although not very authentic, they have many varieties available," he adds.
Torisho
Opening hours: Mon to Sat:11.30 am – 2 pm, 6.30 pm – 10.30 pm
Torisho Taka by Aoki is the first fine-dining yakitori restaurant in Singapore. It draws a good Japanese crowd who enjoy the top quality ingredients used by executive chef Takao Aoki.
Chicken (free-range) is the most widely used ingredient in his range of yakitori items (mostly between $4 and $6). The menu also features beef, vegetables, fish and foie gras with balsamic vinegar sauce at $18 per piece and Wagyu sirloin at $15 per piece.
The chef says he uses dried fish flown in from the Iwaki-shi Fukushima prefecture as well as indigenous Japanese vegetables, such as shironegi (Japanese leek), ginnan (Gingko nut) and shiitake mushroom. To preserve the authentic traditional yakitori flavours, the chef shipped Binjo charcoal from Japan. He believes that only wood from the Kochi prefecture imparts the best flavours to the ingredients when grilling.
En Dining
Opening hours: 6pm-12am, Sun-Thur, 6pm-3am, Fri-Sat
En Dining is usually filled with Japanese businessmen and ladies who enjoy the well-executed Okinawan cuisine. Typical dishes created by a chef from Okinawa include stir-fried bitter gourd with pork, tofu and egg ($9) as well as stewed pork belly and radish ($9.80).
Recommended items (great for sharing) include the refreshing daikon salad with bacon and soy sauce dressing ($9.50), wafu steak – cubed sirloin steak with special soy sauce ($17.50), tatami iwashi – crispy pressed small dry sardines ($9.80) and softshell crab maki ($15).
You can also share the kushi mori ($17.50) – grilled chicken, Japanese green pepper, pork belly with enoki, chicken meatball, grilled chicken soft bone, and mushrooms. And end with the luscious matcha panna cotta with red bean ($6.50).
Nagae
Opening hours: Mon to Sun: 12pm-2.30pm, 6.30pm-10.30pm
This small restaurant is packed with Japanese expats during lunch. The Japanese chef prepares sashimi at the counter which displays a wide range of fresh fish that is flown in twice a week.
The manager of the restaurant says their specialty is sushi and sashimi as well as grilled seasonal fish. There is a huge range of fish to choose from. If you feel like treating yourself, try the tuna belly ($40 – two pieces), or yellow jack ($14 – two pieces). Otherwise, zero in on the assorted sashimi ($38) or sample the grilled fillet of mackerel with salt ($16).
The set lunches are value for money and highly satisfying. Try the perfectly grilled salmon set lunch ($18) which comes with rice, chawanmushi, fruits, coffee or tea.
Kura No Naka Japanese Restaurant
Opening hours: 11.30am- 2.30pm, 6pm-11pm, daily
This spacious restaurant run by three Japanese ladies has a faithful following since it opened. The dining crowd consists of mostly Japanese people who come here after work for a meal and drinks.
Feast on refreshing appetisers such as tofu salad ($8), tomato ebi salad – whole tomato and prawn mayo salad ($15) and daikon salad – white radish with tuna salad ($8). Then aim for the juicy deep-fried oyster coated with breadcrumbs ($18) and dragon maki (deep-fried prawn roll) ($16). One of the signatures and top sellers is the hearty tofu mentaiko cheese – baked tofu with salted cod roe and cheese ($14) or the succulent saikoro steak – tenderloin cube steak with garlic ($20).
Ootoya
Opening hours: Mon to Sun: 12pm – 9.30pm
This famous Japanese chain has 240 outlets in Japan and abroad. Started in 1958, Ootoya serves home-style fare. Japanese families love to come here for a dose of casual comfort food prepared by a team of Japanese chefs.
Try the Ootoya special dish ($11) which is a combination of homemade croquette and deep-fried chicken with a sunny side up egg.  Or dig into the crispy fried chicken with sweet and sour kurozo sauce (Ootoya's black vinegar sauce fused with apple juice), priced at $12.
Others to sample include deep-fried chicken and potatoes with leek sauce and vegetables ($12) as well as charcoal grilled atka mackerel ($13). The chef says that he uses bincho charcoal to sear the meat evenly and this process seals in the juices.
Menya Shinchan Japanese Noodle Restaurant
Address: 30 Robertson Quay, #01-05 Riverside View
Tel: 6732 0114
Opening hours: Mon to Fri: 11.30am – 3pm, 6.30pm-10pm, Sat to Sun: 6pm-10pm
This small, modest ramen eatery is a favourite haunt for Japanese expats during lunch and dinner. The owner Tajimi Eiji (president of Ramen Society) says that he wanted to introduce good ramen to Singapore.
The soy sauce pork ramen infused with sesame and garlic oil flavour ($12) is light yet very flavourful. This crowd pleaser is served with a few slices or barbecued pork and heaps of beansprouts. The egg which you have to order separately comes with a perfectly cooked semi-soft yolk. For something richer, you can order the miso based soup at $13. You may also like to try the seafood based broths flavoured with dried sardines or the new pumpkin ramen ($15).
---
This archived article appeared in an earlier version of HungryGoWhere and may not be up-to-date. To alert us to outdated information, please contact us here.