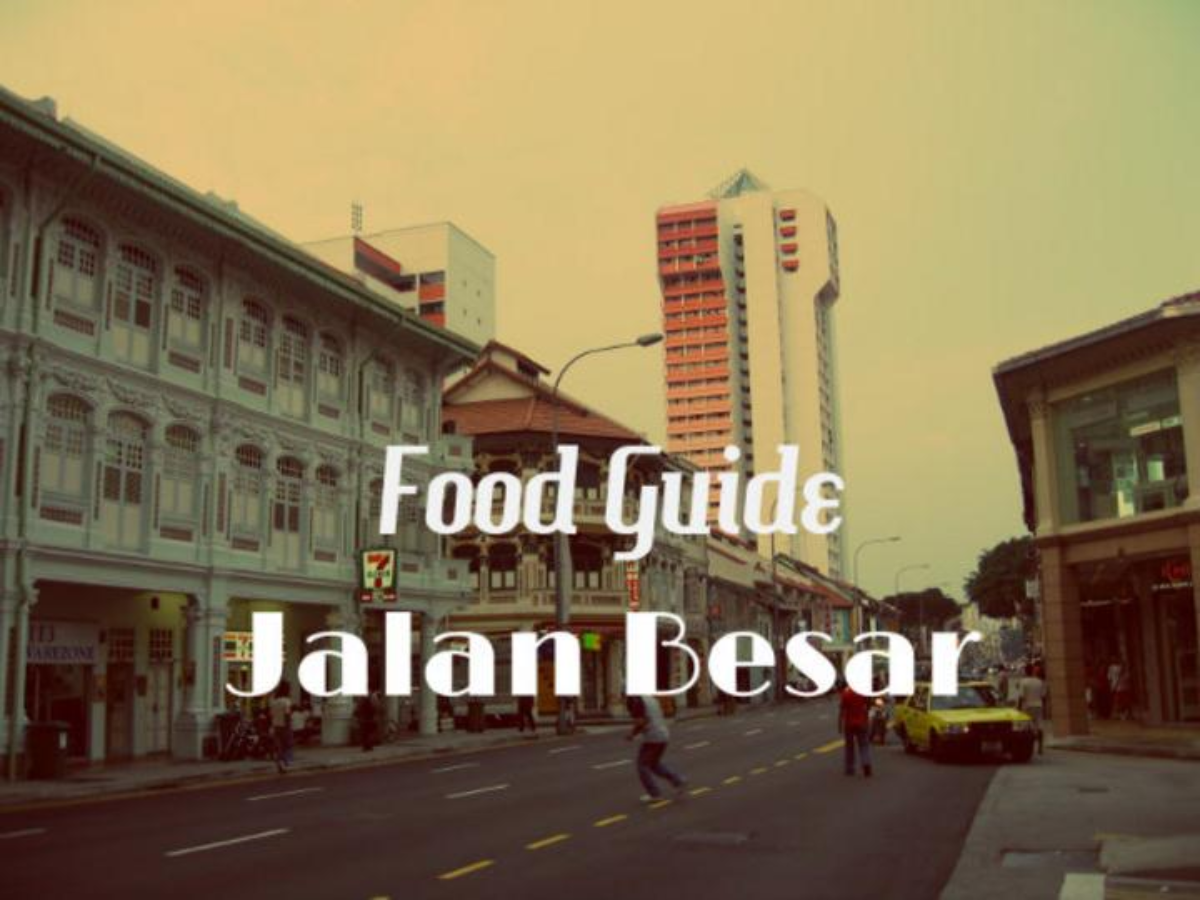 With a rich heritage and a good mix of the old and the new, Jalan Besar makes one's dining experience so much more interesting. This week, we bring you to four more outstanding stalls in the area.
Sungei Road Laksa
Blk 27 Jalan Berseh, #01-100 Jin Shui Kopitiam
Opening hours: 9am-6pm, closed: First Wed of every month.
Rating: 4.25/5
If you still want to eat laksa cooked with charcoal fire, you'd better hurry down to this Sungei Road Laksa! This is probably one of the last few places where you can still see the traditional aluminium pot resting atop a charcoal fire.
Rumour has it that this is the first stall to introduce the concept of eating laksa with a spoon. Apparently, it was this uncle who first had the idea of cutting up the laksa bee hoon so that you could scoop it up with only a spoon. How true this is, I don't really know.
The stall was very generous with the amount of haam (cockles), I'm sure that's a big draw to cockle lovers. The distinct characteristic of this laksa had to be the gravy, which was much lighter than what I had been used to. It was well flavoured without being too rich. Personally, I felt that the bowl I had that day did not meet the expectations befitting its legendary status. But that was me against the 10 or 20 other customers who had turned up to eat the laksa at 3pm in the afternoon. I felt the gravy could have had more ooomph but I am sure fans of this laksa would beg to differ.
Beach Road Scissor Cut Curry Rice
229 Jalan Besar
Opening hours: Daily: 11am-3.30pm 
Rating: 4.5/5
I bet that if you brought an ang moh (Caucasian) friend to try this Hainanese curry rice, he would think you were pulling a fast one on him.
It's a plate of rice topped with an unthinkable mixture of gooey chicken curry, braised pork and slimy soft cabbage gravy. If you have never eaten this before, you'd probably be wondering how something that looks like pig's swill could even taste good. I myself cannot imagine how you can mix curry with lor (braising sauce), but the concoction sure tasted good! And that was not all, the texture of the gravy was like that of tau suan—full of corn starch—so it felt like I was slurping glue.
The stall used a pair of scissors to cut up all the ingredients for you and pile it all on top. The meat was in little pieces and the rice was doused with lots of gravy. Everything was mushy and mixed together. Just use your spoon, scoop it up and put it in your mouth. No other effort needed! This would be one of the most effortlessly tasty but superbly tasty dishes you can find.
Ah Guan Mee Pok
69 Syed Alwi Road
Tel: 62960069
Opening hours: Daily: 8am-10pm
Rating: 4/5
It is good to know that some of our enterprising hawkers have taken on the Japanese ramen concept and brought our own mee pok tar to the next level. And that hawker is the owner of Ah Guan Mee Pok.
Each stage of the mee pok preparation here is carefully measured to ensure consistency. While outsourced, the mee pok is made to Ah Guan's exacting recipe. Here at Ah Guan, you can only order mee pok and not mee kia (fine egg noodle) because the owner, Eric feels that his recipe will not work very well with it. Another thing that cannot be served is tomato sauce.
Instead, the noodles are flavoured with a special sauce and vinegar, and one can choose to have it with or without chilli. What I like about Ah Guan is that you have the option of adding really good stuff like scallops, crayfish and fish slices to your mee pok.
Besides the mee pok, the stall also serves Teochew style porridge. You normally get sliced fish in this porridge, but here, you can choose from scallops and crayfish. The ingredients were quite generous. We managed to fish out two to three pieces of dried scallops from our $6 claypot porridge which was excellent value!
It was good to see our own mee pok taken to the next level! Indeed, Ah Guan Mee Pok dished out a great mee pok experience that went beyond just that bowl of noodles by creating a modern yet traditional environment to dine in. This is the way to go for our famous hawker!
Beancurd City
133 Jalan Besar (after Desker Road)
Opening hours: 11.30am-12am
Rating: 4.5/5
I was pleasantly surprised by the beancurd here. It was excellent. The texture was soft and silky that one could slurp it down in a big gulp but I chose to savour every mouthful of it as it was too good. The taste of the beans was very evident. It was a very refreshing and enjoyable bowl of beancurd indeed. Probably as good as one could get for beancurd here in Singapore. A must try!
---
This archived article appeared in an earlier version of HungryGoWhere and may not be up-to-date. To alert us to outdated information, please contact us here.