Eating light at a Hawker Centre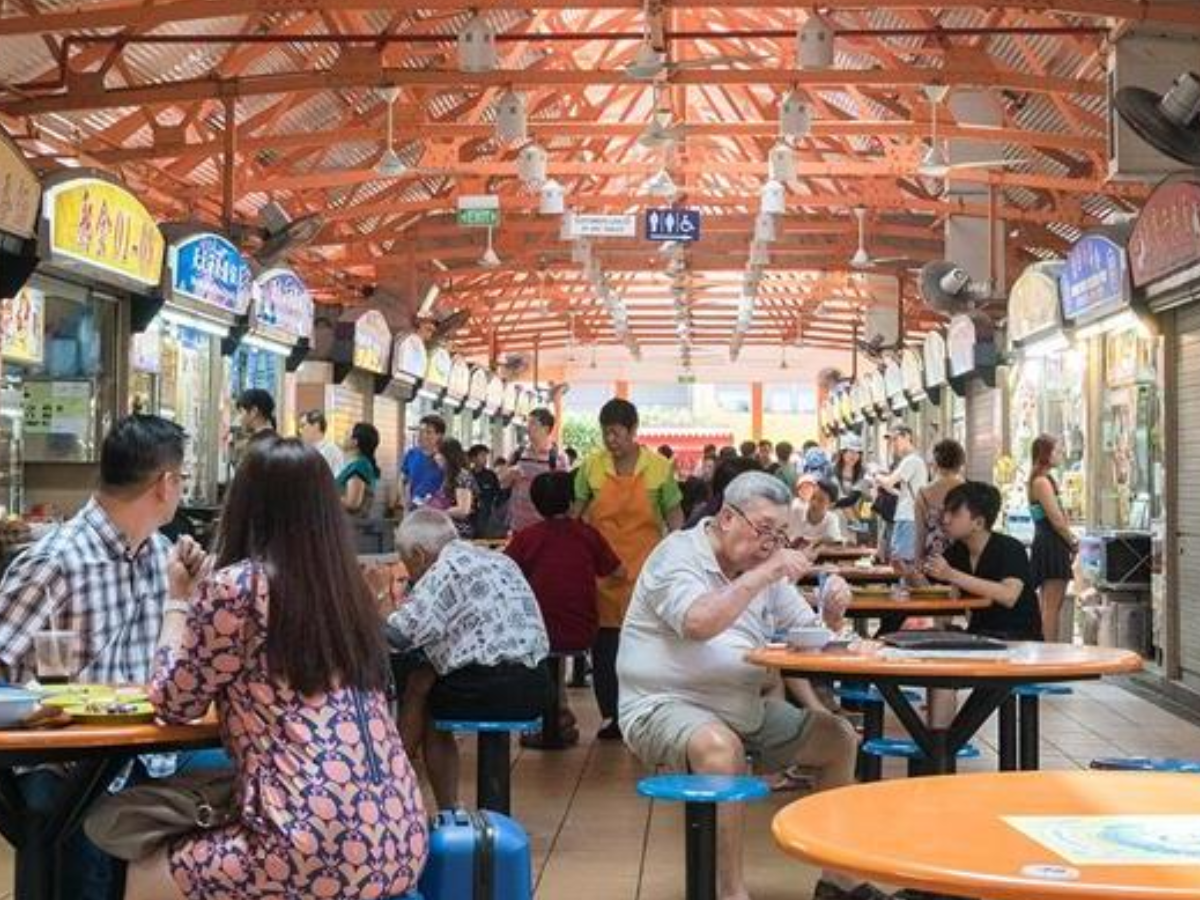 One-third of Singaporeans eat out more than seven times a week, with 80% of Singaporeans eating out at hawker centres more than once a week. Preliminary analysis also showed that people who usually eat out at food centres consumed 200 kcal more or about 10% more than those who seldom eat out.
While hawker centres are affordable and convenient, they often do not provide the healthiest meals. However, with HPB recruiting hawker centres around the island into the Healthier Hawker Programme, numerous well-loved haunts now feature healthier, low-calorie options too.
Read on to find out which dishes make good lighter choices, so that you can easily make a healthier choice the next time you dine out at the hawker centre. Be sure to look out for the HPB Healthier Choice Symbol at stalls to identify stalls that are committed to healthier options and at least one dish containing less than 500 kcal.
1. Fish Soup
Light and satisfying, this healthy broth soup containing fresh and nutritious slices of fish is a clear winner. To make this dish even healthier, ask for more vegetables.
2. Chapati
Unlike its oilier prata counterpart, chapati uses no lard and can be made with wholemeal flour for a healthier alternative. Dip it in dhal or lentil soup for added plant protein.
3. Herbal Tonic Soup
Get a nutritious boost with a Chinese herbal tonic soup such as watercress soup or lotus root soup. Featuring herbs such as goji berries and red dates, these soups are nourishing as well. Skip the rice if you want to really save on the calories.
4. Wanton Noodles
This staple Singapore dish clocks in at a little over 400 calories, making it a firm favourite that is also light. Look out for stalls that use leaner cuts of meat and avoid the deep-fried wontons.
5. Seafood Spaghetti in Tomato-based Sauce
Tomato-based sauces are less fattening than cream-based sauces, and also contain vital lycopene, which can help to lower stroke risk. Wholegrain spaghetti further turn this hearty dish into a wholesome one.
6. Mee Soto
A light broth with egg, shredded chicken, bean sprouts and topped with chives, this noodle dish is a guilt-free indulgence — just hold the begedil and ask for vermicelli to replace the yellow noodles in this dish.
7. Ipoh Hor Fun
Even with gravy, this dish featuring flat white noodles, shredded chicken, mushrooms and vegetables is less than 500 calories, making it a healthier choice at the hawker centre.
8. Porridge
Everyone's favourite comfort food is not only lower in calories, most hawkers also use minimal oil! When served piping hot, porridge makes you savour your meal slowly, so that you feel full and satisfied earlier and are less likely to eat more.
---
This archived article appeared in an earlier version of HungryGoWhere and may not be up-to-date. To alert us to outdated information, please contact us here.