What you should order from JJ Lin's Miracle Coffee pop-up kiosk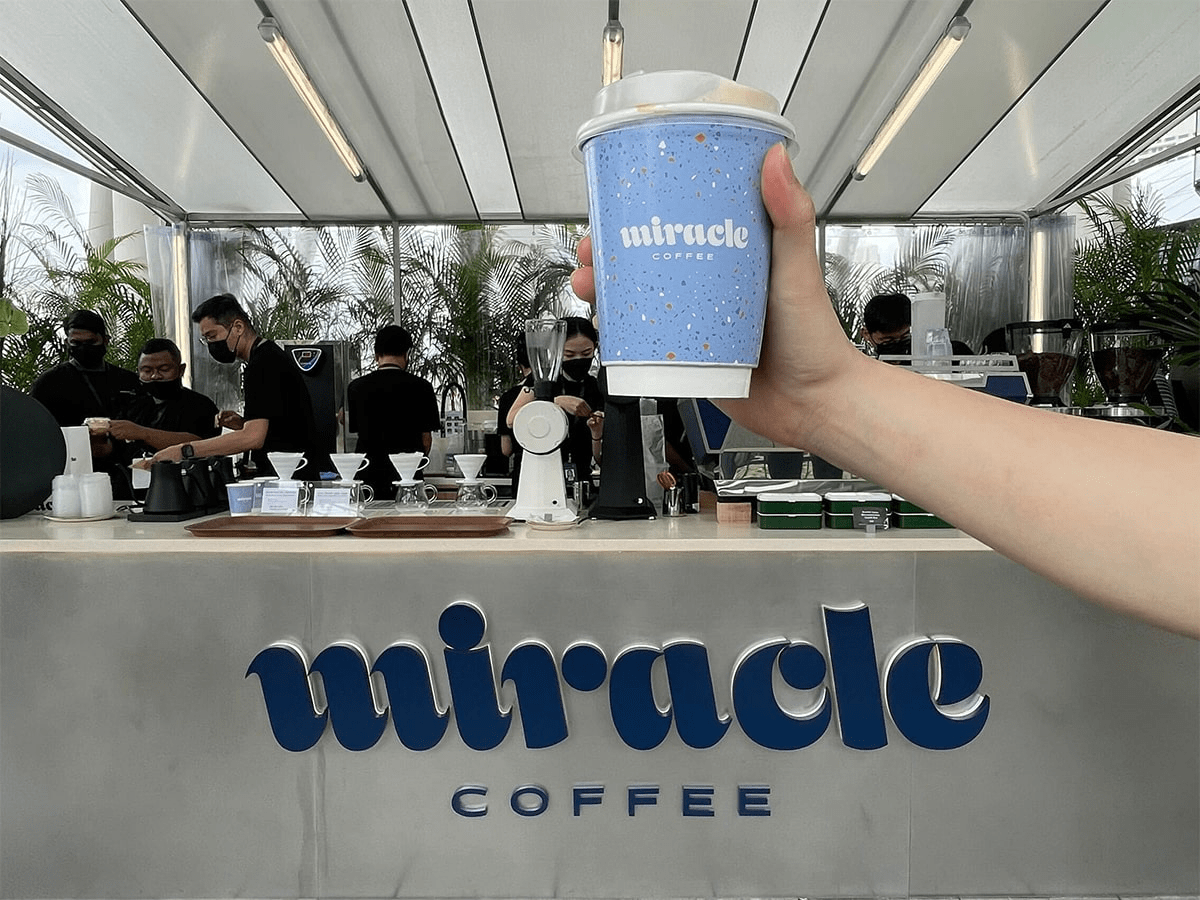 A pop-up of local Mandopop star JJ Lin's coffee concept Miracle Coffee finally opened on Friday (Sept 30) to much fanfare.
Some fans arrived there before dawn, ahead of its opening at noon.
The kiosk, located at the ArtScience Museum's outdoor Rain Oculus, is a sneak preview to the opening of its flagship store, slated to launch in 2023 at the museum's lobby. 
We, too, got in line from 8am, and managed to take our turn by 12.20pm. Once at the counter, we were momentarily stumped by the options available. There were 10 caffeinated options, ranging from cold brews and pour-overs to specialty lattes and the usual Americano and cappuccino. 
We opted for a pour-over with beans from Costa Rica (S$9), described as having notes of pineapple, nuts and chocolate.
It was a well-brewed cup of coffee that we thoroughly enjoyed, thanks to the sweet notes that came with a slightly acidic aftertaste. But it did not have a velvety mouthfeel, which we felt would have elevated the coffee to the next level.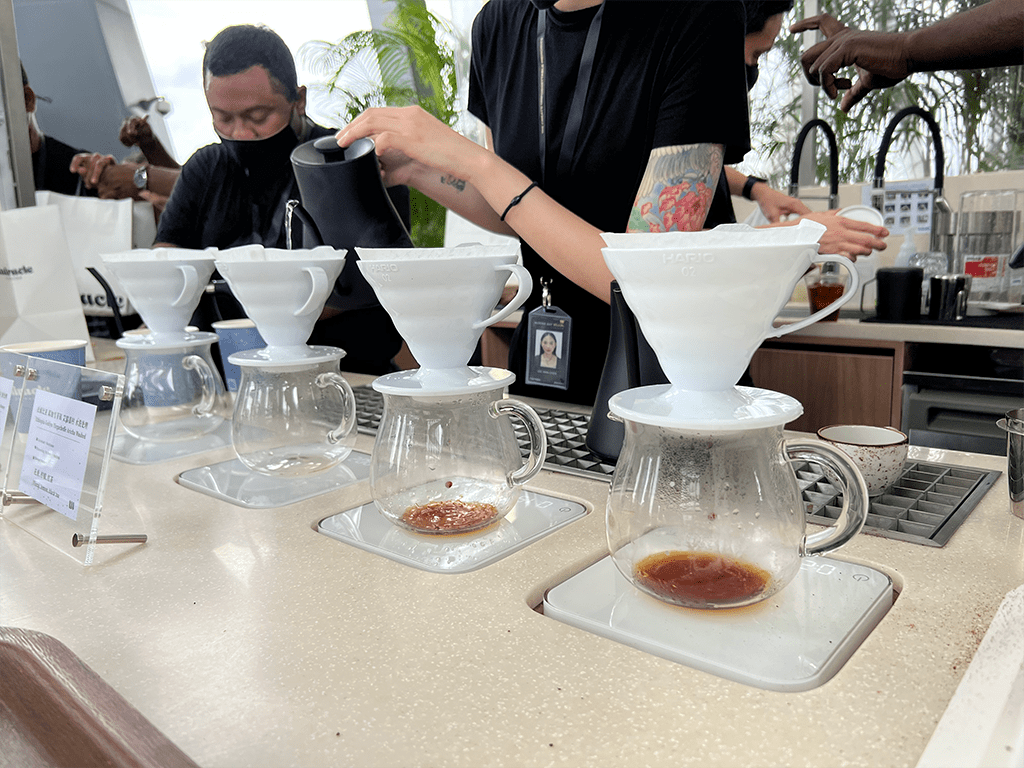 We also tried the Singapore-exclusive Kaya Cloud (S$9), an Americano-style coffee topped with fresh cream flavoured with kaya as well as shaved gula melaka.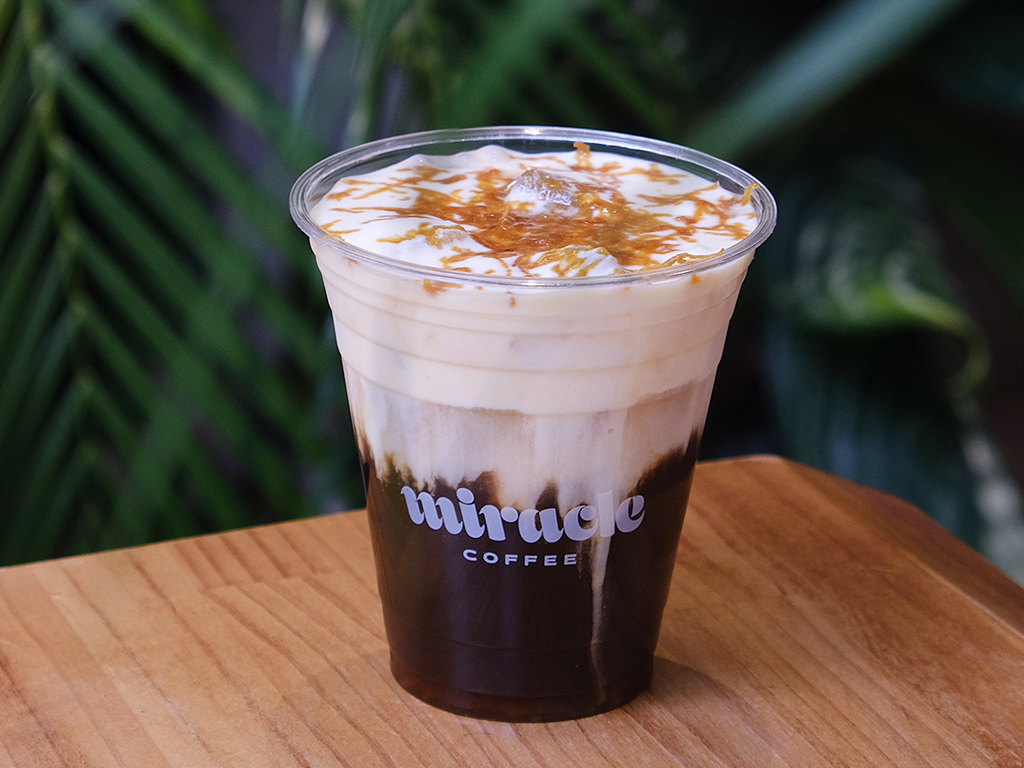 While we did not discern any kaya from the cream, we enjoyed the distinct smoky and caramel flavour of the gula melaka, which helped balance out the bitterness of the coffee.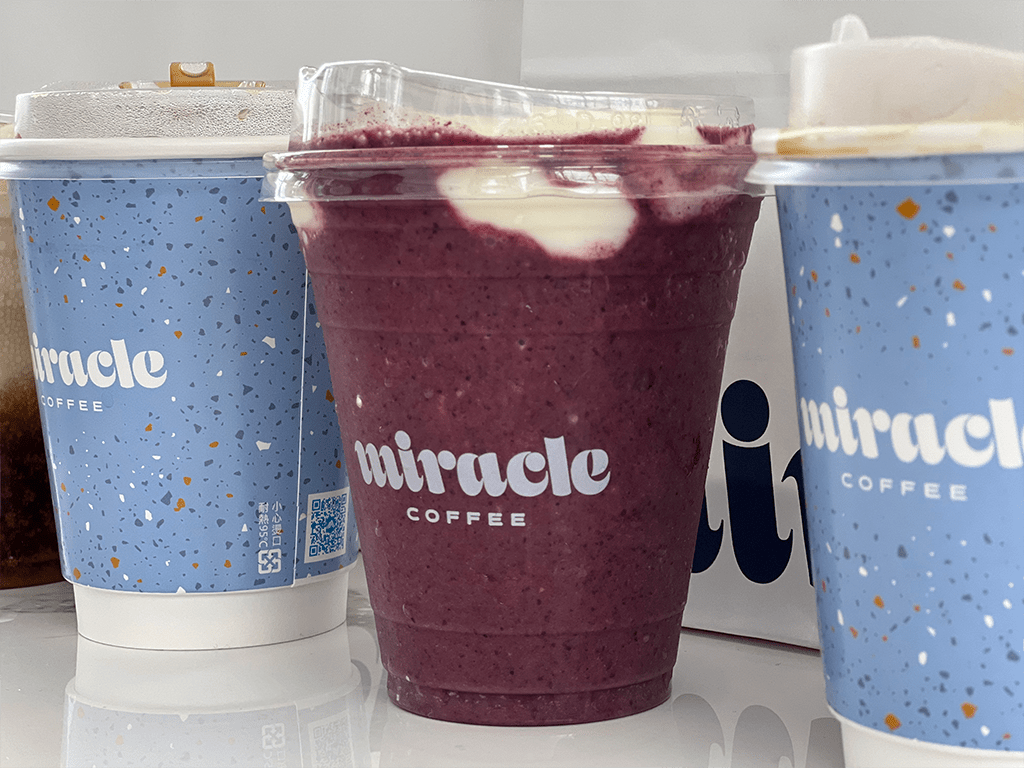 If you are not a coffee connoisseur and simply want a simple and classic brew, we recommend the oat milk latte (S$7.50). The light and smooth beverage is a good middle ground between the intensity of the pour-over and the syrupy Kaya Cloud. Our cup did feel like it had more oat milk than coffee, so in future we'd probably ask the barista to temper that down.
Over at the lobby of the ArtScience Museum, where SweetSpot cafe is currently situated, you'd also get to try a sampling of Miracle Coffee's non-caffeinated favourites on top of Americano and latte, such as the brown sugar hojicha latte (S$6.80), Miracle Milo (S$6.50) and JJ's Wonderblend (S$6.80).
We loved the Wonderblend, which is a refreshing smoothie comprising a blend of blueberries, bananas and yoghurt. It helped quench our thirst after the wait, and it didn't hurt that the bright colours were perfectly Instagram-worthy. 
The 90-day pop-up kiosk will end on Dec 29, so make your way there soon!
Victoria Bok and Azhar Aziz contributed reporting.
Book a ride to the Miracle Coffee pop-up kiosk.
ArtScience Museum, Level 1, Rain Oculus, 6 Bayfront Avenue
Nearest MRT station: Bayfront
Open: 12pm to 6.30pm (Sept 30); 10am to 6.30pm (Oct 1 to Dec 29)
ArtScience Museum, Level 1, Rain Oculus, 6 Bayfront Avenue
Nearest MRT station: Bayfront
Open: 12pm to 6.30pm (Sept 30); 10am to 6.30pm (Oct 1 to Dec 29)
---