We visited Titus Low's ice-cream shop Only Creamery. Here's what you can expect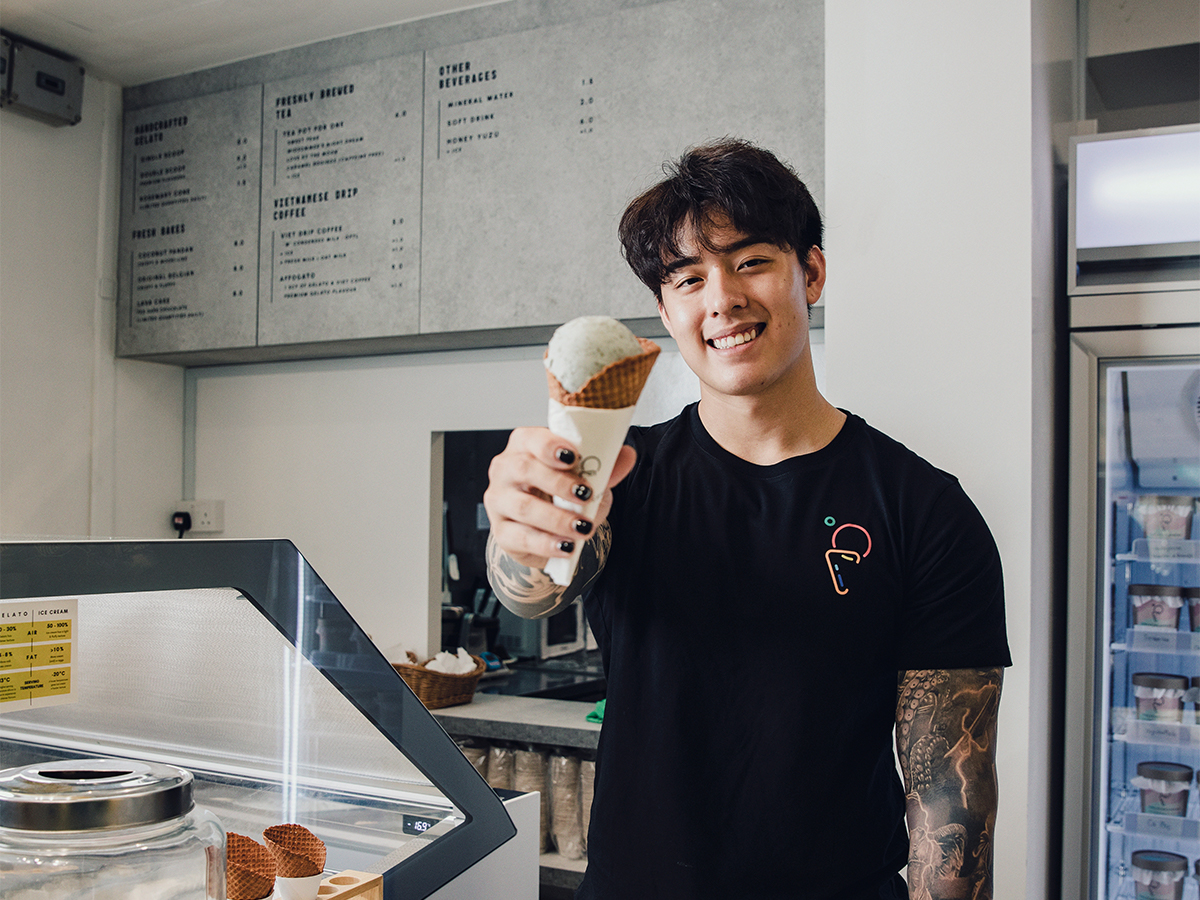 The highly anticipated Only Creamery — co-founded by influencer Titus Low — opened its doors on Tuesday (Sept 6). 
The gelato cafe — a collaboration with Hundred Acre Creamery — made waves even before it started operations. This was thanks to a viral hiring notice for a managerial position paying up to S$4,500 a month and, of course, Low, who shot to fame after a brief stint on online subscription platform OnlyFans.
If you're curious about the managerial post, it was filled even before the notice went viral. The new manager will be working alongside Low and the team behind Hundred Acre Creamery — Edmund Ang, 30, Linh Tran, 31, and Justin Heah, 30. 
Although Low, 22, has other ventures, this is his first foray into F&B. 
As the majority shareholder, he forked out a significant portion of the six-figure sum that went into starting the cafe and spent the last half a year working with Hundred Acre Creamery on the launch. 
He tells HungryGoWhere that he'll try to be at the cafe often, but it'll mostly be run by his staff while he works behind the scenes on marketing.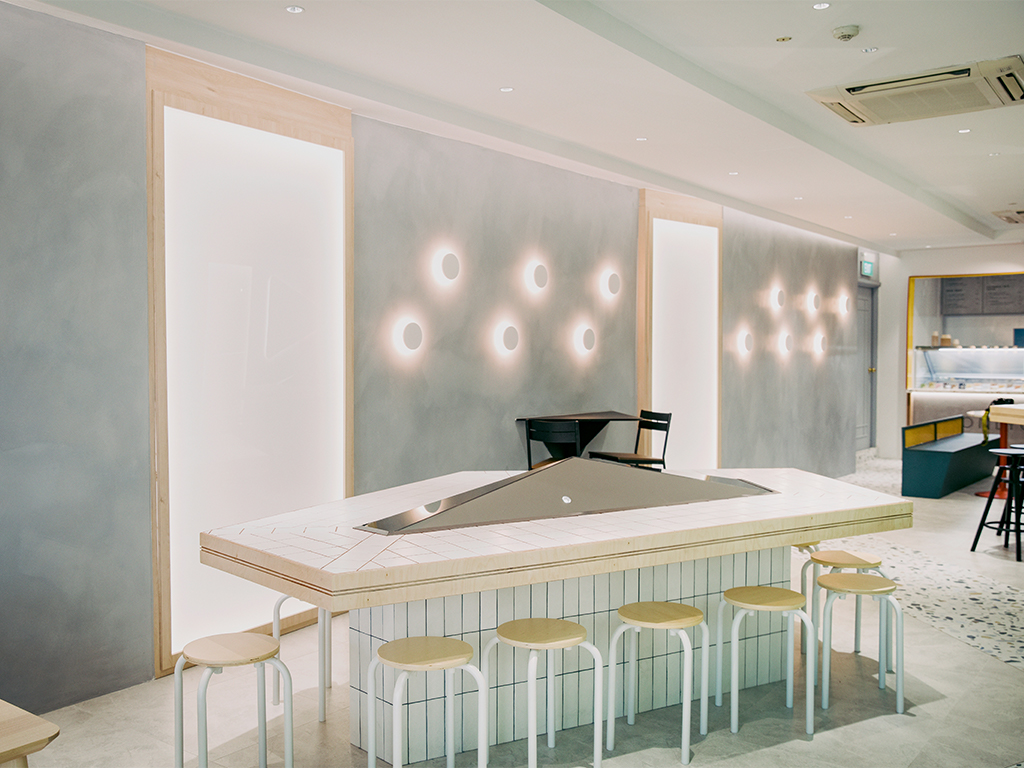 Only Creamery has a wide selection of dairy-free sorbets and gelatos, in such flavours as hojicha mochi, peanut butter banana and soursop mint sorbet (from S$5 a scoop). 
Located along a row of shophouses in Chinatown, the space, which spans about 1,000 sqf, can comfortably hold up to 60 patrons indoors — perfect for get-togethers with large groups of friends. 
'An inclusive space for all' 
Low says he's always wanted to muscle into F&B, but found it difficult to set foot in the saturated industry. 
He was spurred by his desire to create a cosy space that his friends could enjoy. 
"I love ice cream. Having desserts, and particularly ice cream, is such a simple and universal way for me and many people to feel good after a long day," says Low. 
"I want to share (that) with more people and create an inclusive space for everyone to feel that very simple happiness, regardless of who they are."
A similar vision drives the team at Hundred Acre Creamery. Seeing the joy that gelato has brought to their customers made them realise how meaningful their work is. 
"We're creating a space where people can come and enjoy themselves," says Ang.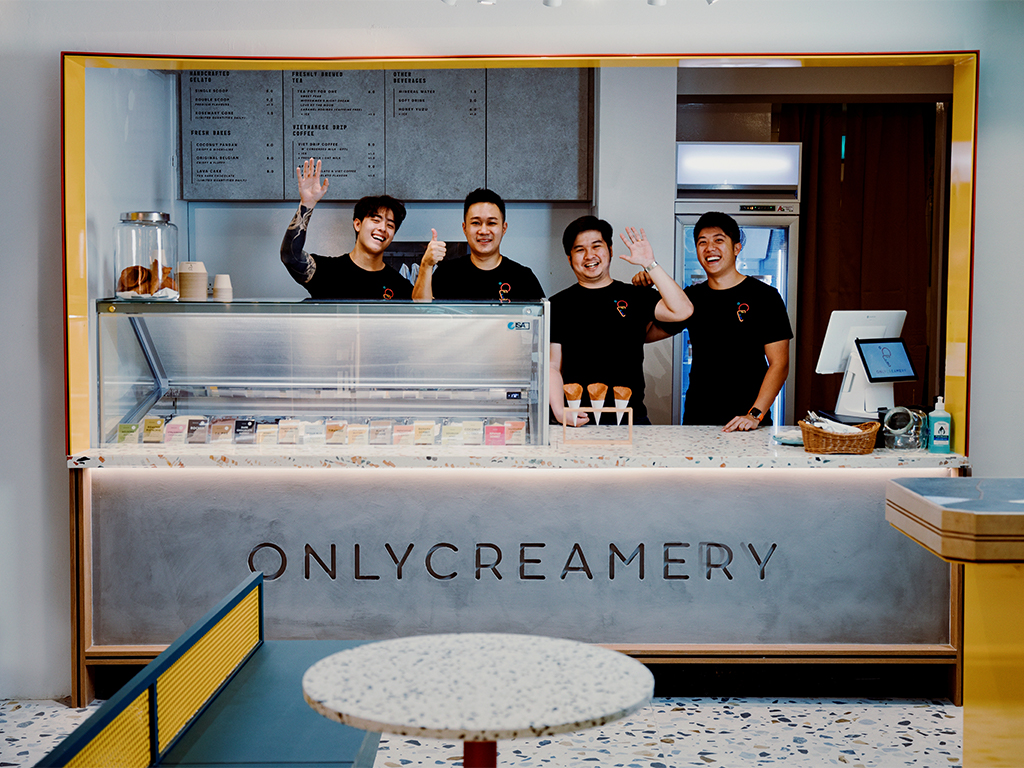 When things have stabilised, the team plans to expand its menu to include savoury items, such as chicken and waffles, as well as other light snacks. But it might be a while before you see these items on the menu. 
Says Low: "We only want to sell what we like, so when we're confident about (the food), we'll sell it.
"The main thing is still the ice cream — we don't want to take that away."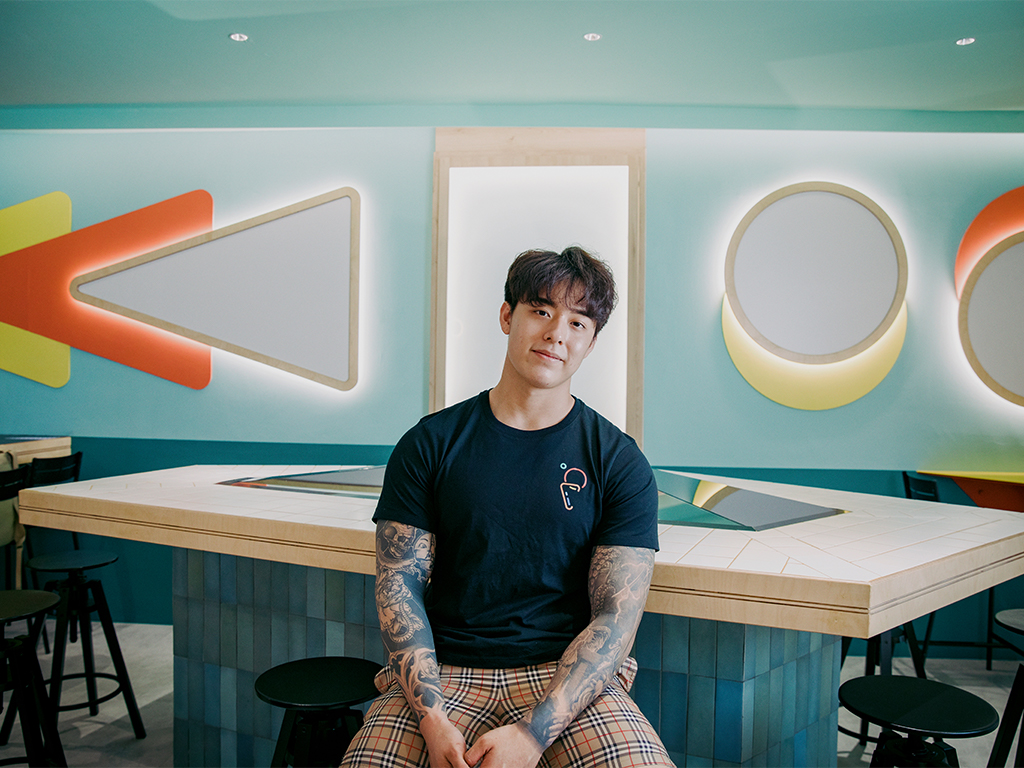 Aside from enlarging its menu down the line, the team intends to expand its operations and open stores in heartland locations, too. 
To make its products more accessible to consumers, the hope is also to sell the Only Creamery brand of gelatos in retail stores and even internationally someday.
What's on the menu
Only Creamery's ice cream is churned in-house daily using fresh and premium ingredients.
Besides crowd favourites such as roasted pistachio (S$6) and honey chrysanthemum (S$6), it'll introduce new flavours every month.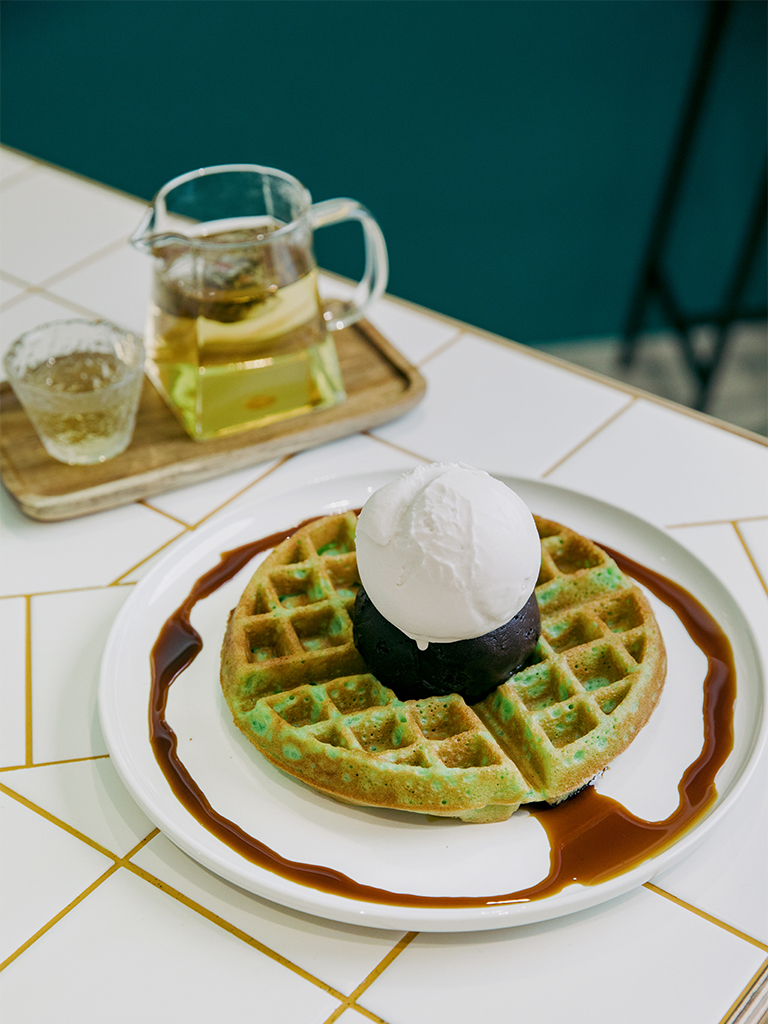 While HungryGoWhere was there, we tried Only Creamery's coconut pandan waffle (S$8) with dark chocolate sorbet (S$6) and coconut sorbet (S$5). Although sorbets are typically dairy-free and have an icy texture, Only Creamery's versions were extremely rich and delicious, with a creamy texture. 
The two flavours made a great pairing, as the decadence of the chocolate sorbet was balanced out by the refreshing coconut sorbet.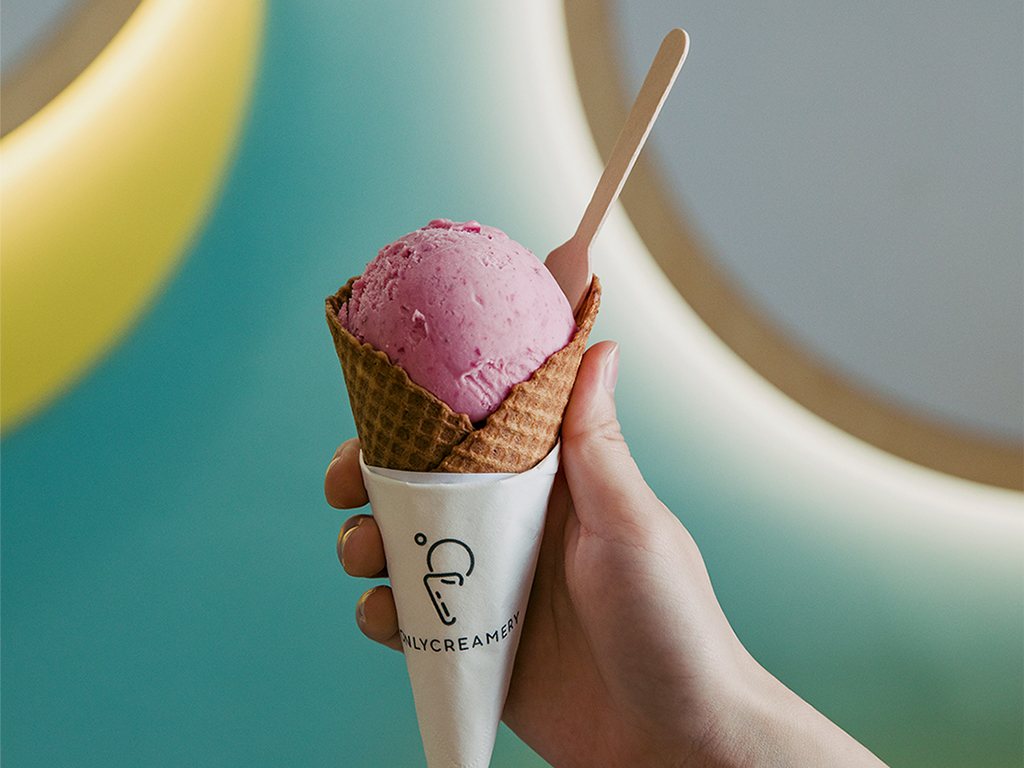 If you're not a fan of waffles, try pairing the gelato with a rosemary cone (S$1.50). It's incredibly fragrant and ideal for those who enjoy something a tad more savoury. 
Some menu specials include its freshly brewed tea pot for one (S$6) and lava cake (S$10), both of which are not available at Hundred Acre Creamery. 
Low is also developing a special blend of artisanal fruit tea, Love by the Moon, for the cafe.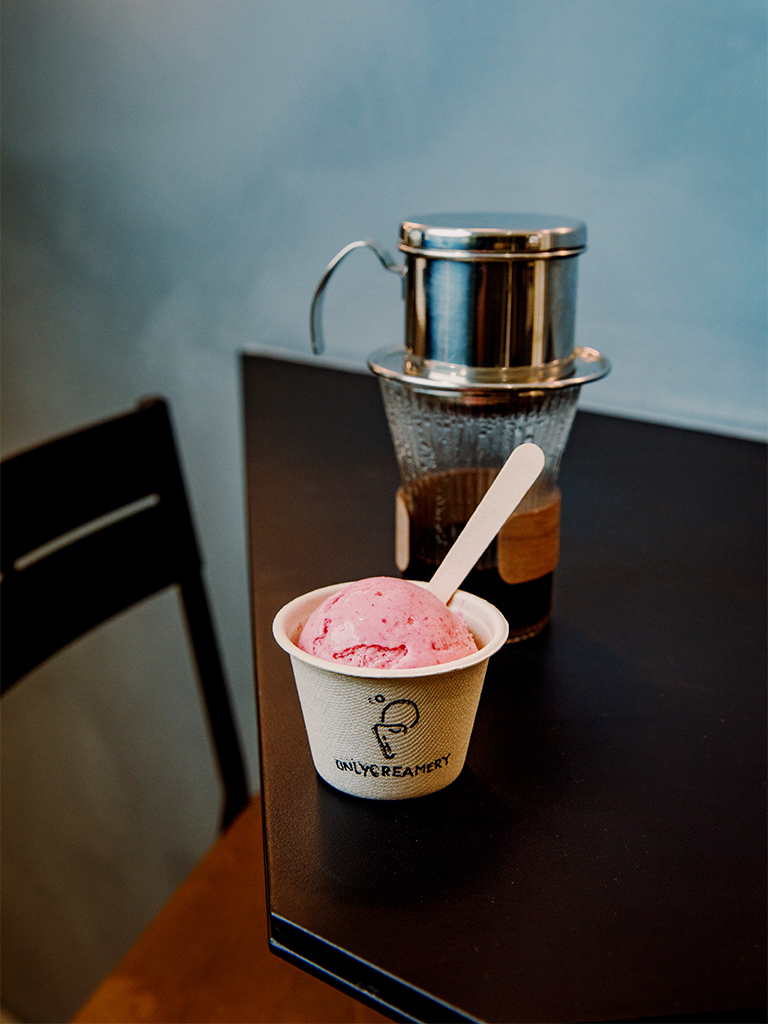 If you're not a tea drinker, Only Creamery also offers Vietnamese drip coffee (from S$5).
The thick, flavourful brew is traditionally served with condensed milk, but those on a dairy-free diet can ask for oat milk or have the coffee without add-ons. 
Book a ride to Only Creamery.
36 Temple Street
Nearest MRT Station: Chinatown (take Exit A)
Open: Monday to Sunday (12pm to 11pm)
36 Temple Street
Nearest MRT Station: Chinatown (take Exit A)
Open: Monday to Sunday (12pm to 11pm)