Subway launches manga-inspired Japanese curry subs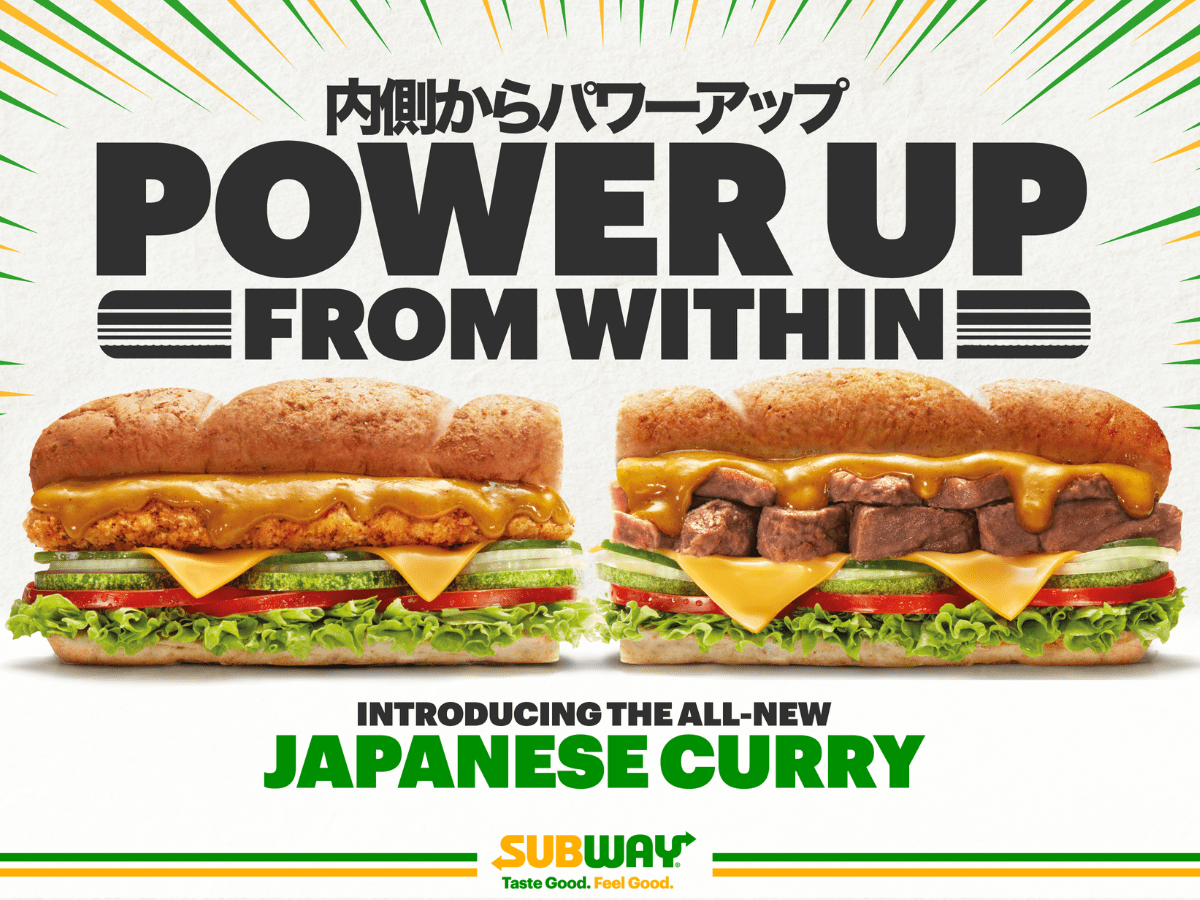 Paying homage to Japanese anime culture, Subway Singapore on Wednesday (Sept 21) launched its new Japanese curry subs. 
Each sub comes with either a crispy breaded chicken cutlet or chunky strips of steak, splashed with Subway's version of the sweet and mildly spicy Japanese curry sauce. It is served with fresh lettuce, cucumber and tomato. 
That's not all — the sandwich chain's Coconut Lemon cookie has made a comeback, too. Infused with lemon extract and crunchy coconut bits, the cookie is the perfect way to round off your savoury Japanese meal.
The Japanese curry chicken sub starts from S$8.50 for a six-inch sandwich and S$13.50 for a footlong sandwich. The beef version starts from S$8.90 (six-inch) and S$13.90 (footlong), and the Coconut Lemon cookie from S$1.40. 
The menu is available for a limited time.
EDITOR'S NOTE: This article has been updated to reflect the latest prices of the Japanese curry chicken sub. 
Subway Singapore is on the GrabFood delivery service. You can also book a ride to its stores.