Sonder elevates classic hawker favourites with a modern-European twist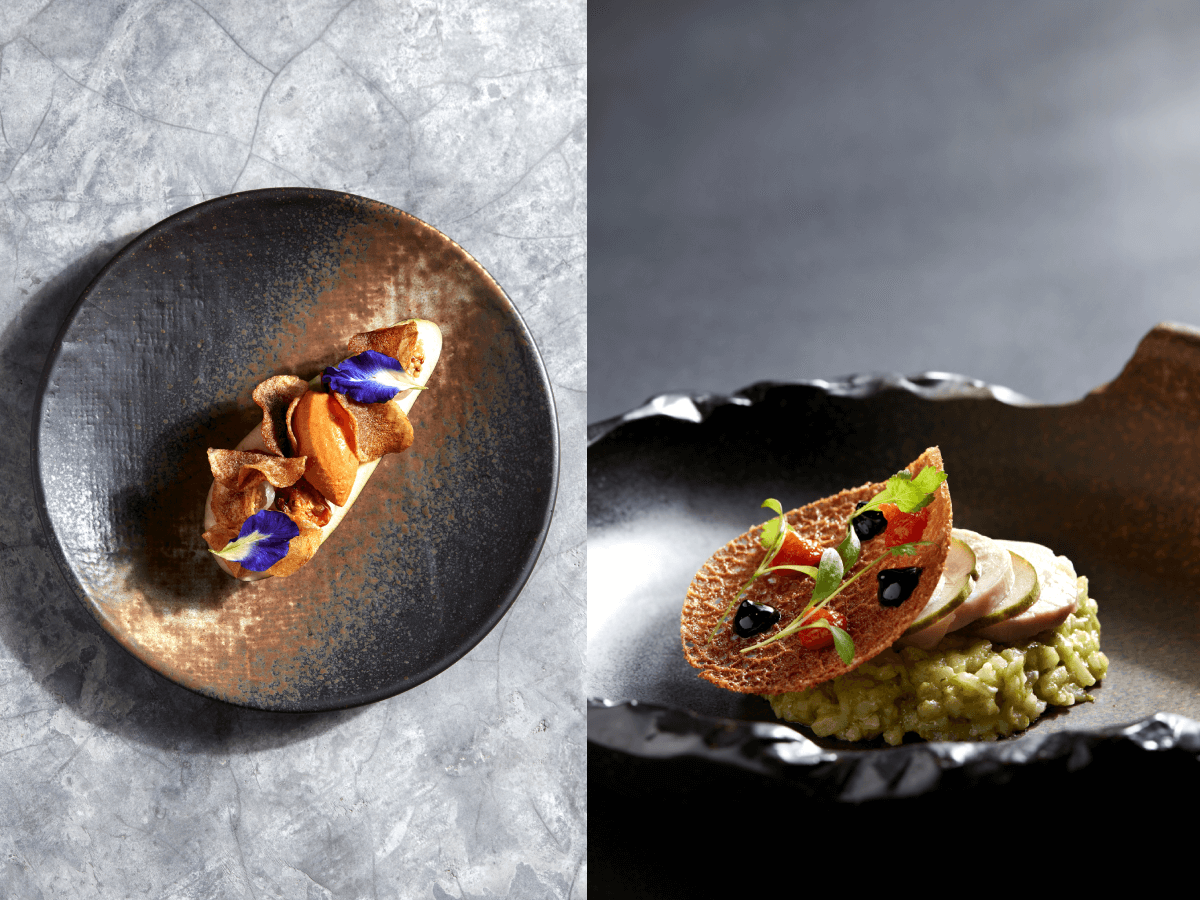 Chef Joe Leong, 29, has food in his blood. Metaphorically speaking, of course.
Son to celebrity chefs Sam and Forest Leong, he's been in and out of kitchens since childhood.
And he's worked under the tutelage of celebrated chefs at establishments such as 2amDessertbar, Tippling Club and V-Zug.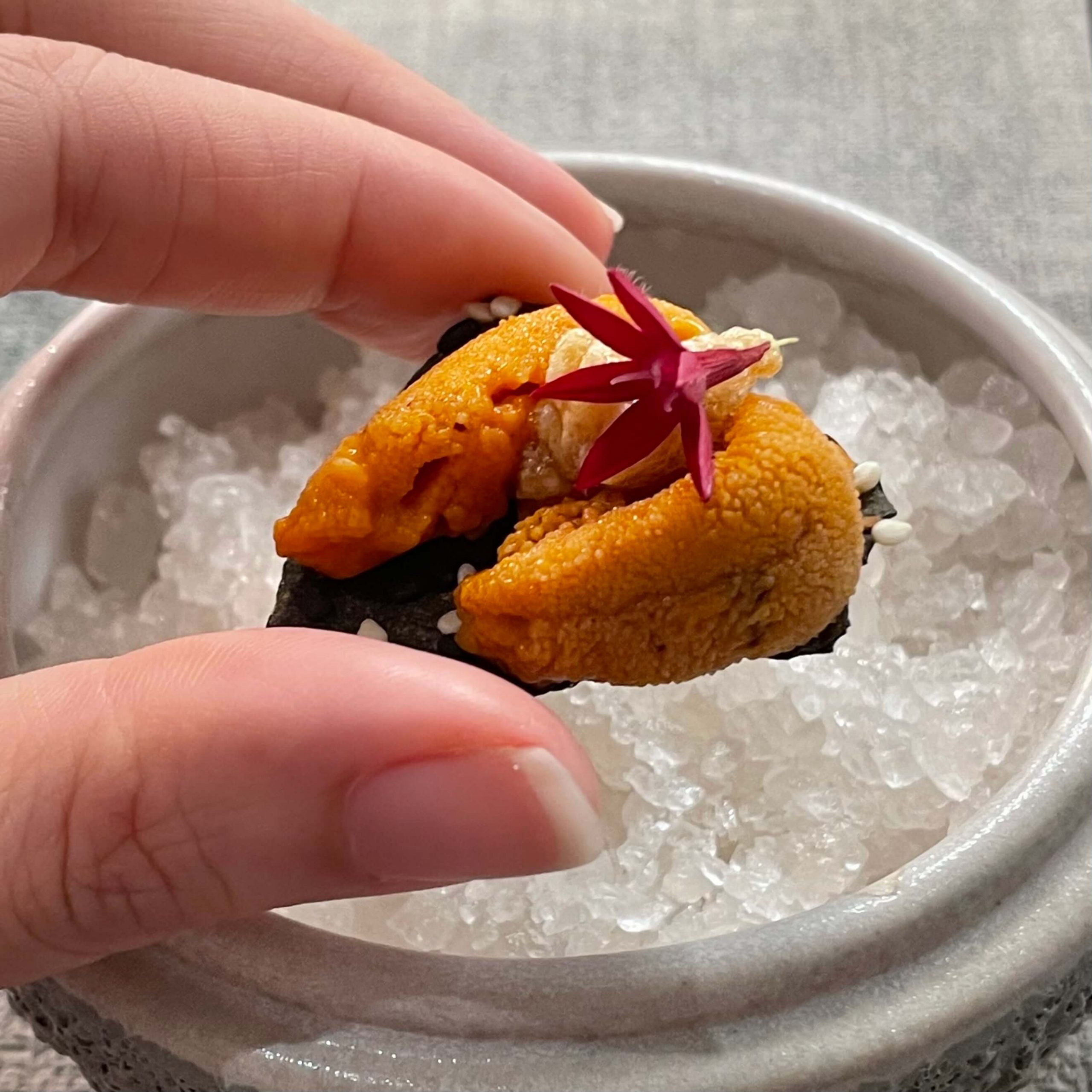 Now, he has set up his first independent venture — a semi-fine-dining restaurant named Sonder just off Jalan Bukit Merah. Tucked away amid warehouses and industrial offices, the restaurant is a short distance from the main road and 2280Burger.
The concept 
Billed as a two-in-one bakery-bistro by day and Euro-Asian restaurant by night, Sonder prides itself on familiar flavours done differently.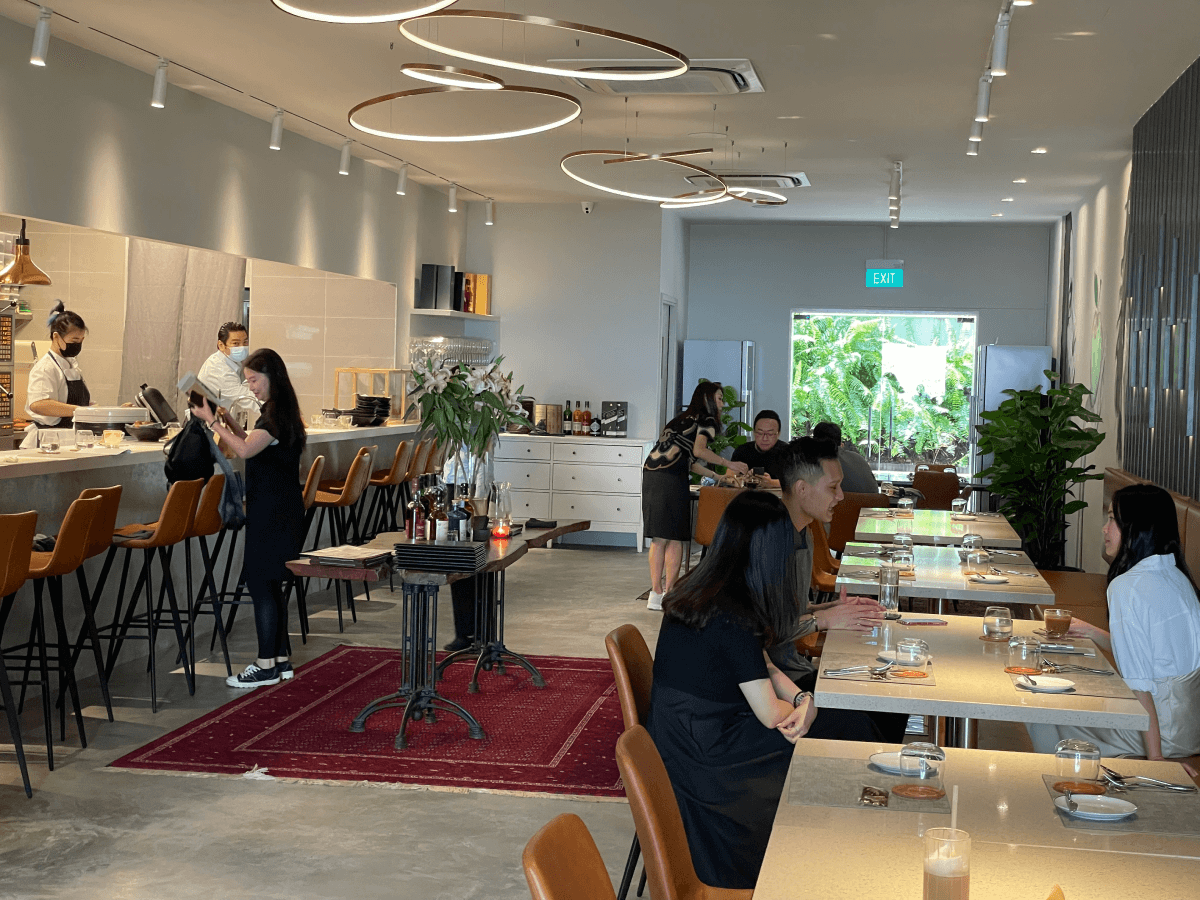 The name means "special" in German, and rightly so — the menu is full of classic hawker fare that we all know and love, but with special, decadent European-inspired twists.
By day
From 12pm to 5pm, sweets, cakes and bakes (from S$2.50) fresh out of Sonder's oven are on display, ready for takeaways and dine-in. Think kouign-amann, fresh fruit tarts and even whole cakes — with a four-day pre-order, that is.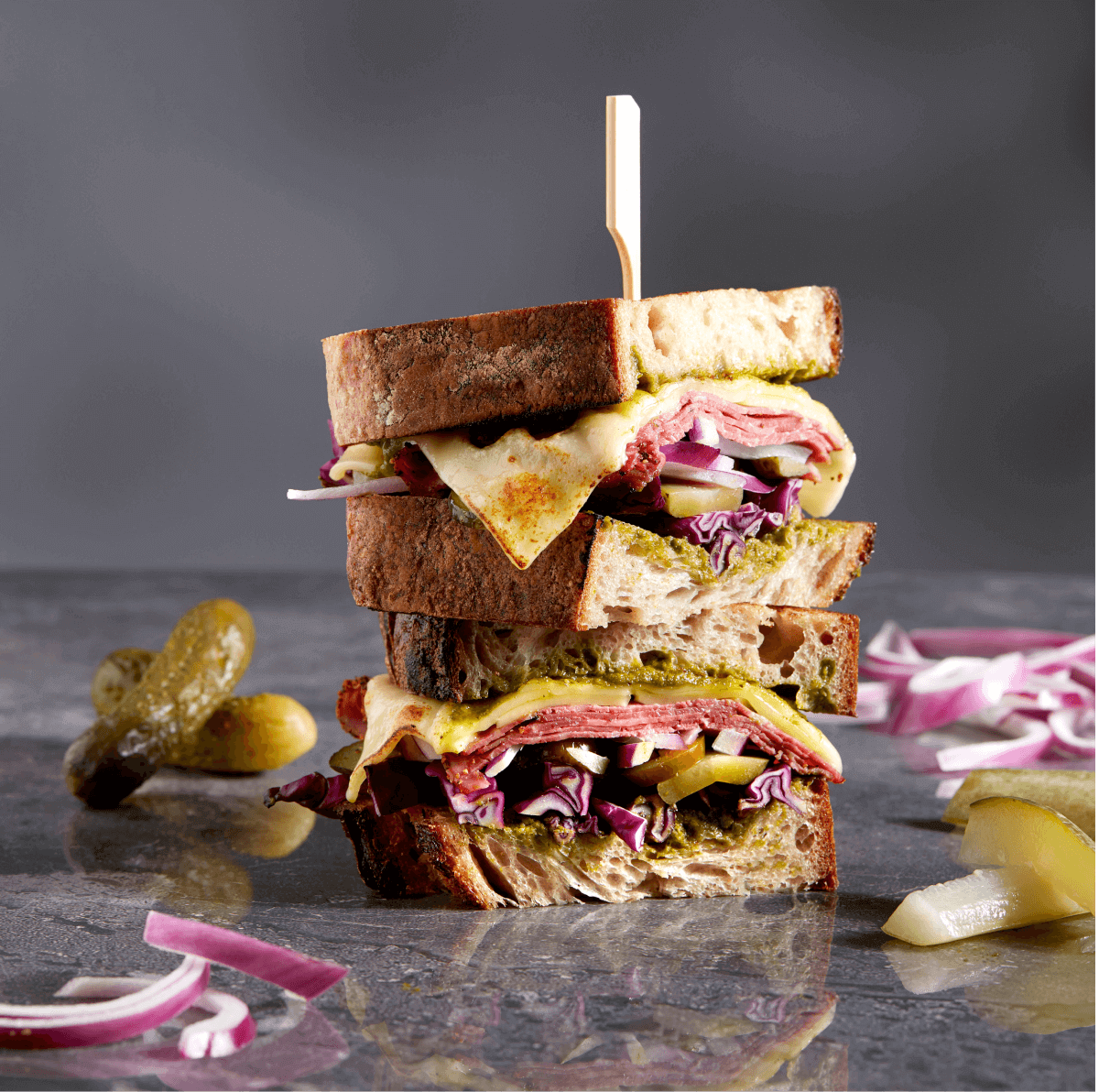 Two- and three-course set lunches are also available (from S$30), featuring specialty dishes such as beef pastrami sourdough (S$20), winged bean pomelo salad (S$15), and whole pork knuckle by Grandpa Prin (S$45).
Freshly baked breads and slabs of house-made butter in three varieties — sea salt, kombu and black garlic — are included in each set, as well as the option of coffee or tea.
By night
After 6pm, prix-fixe menus — which are likely to change every few months — lead the charge.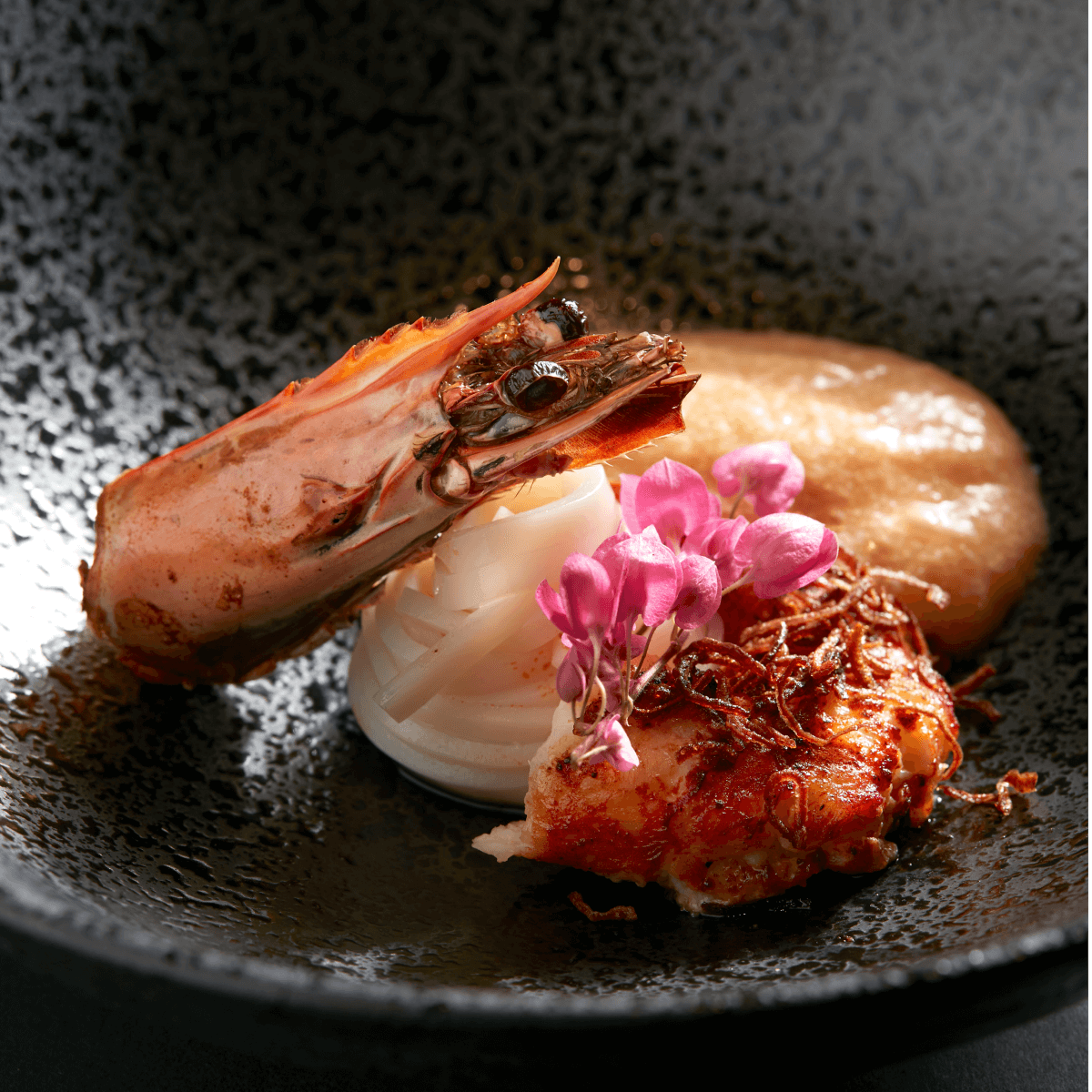 At Sonder, prawn mee manifests as a carb-free dish comprising king tiger prawns, lobster bisque espuma and linguine made from scallops, and chicken rice as a risotto with spring onion pesto and chicken roulade.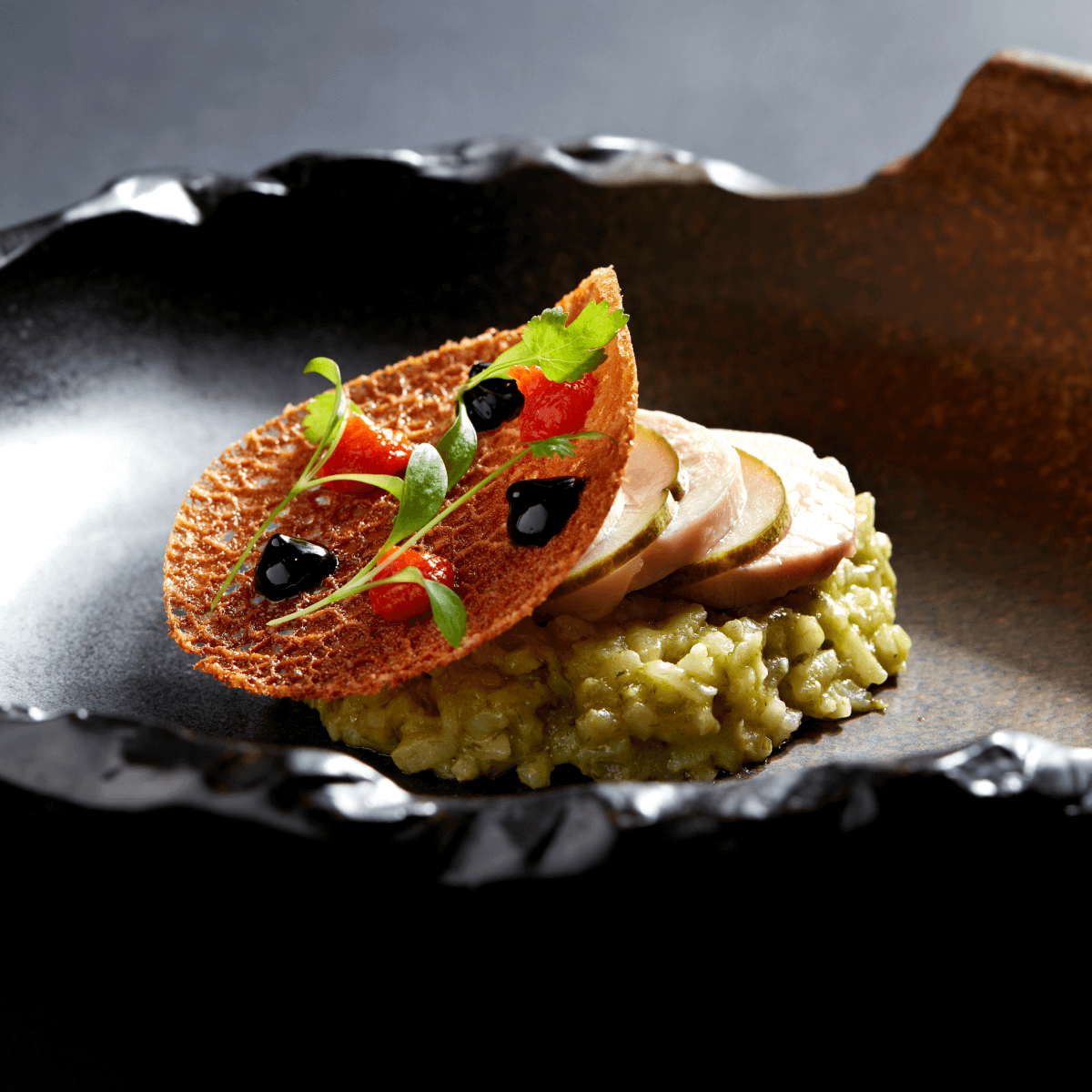 In particular, the risotto comes with all the necessary components for a good chicken rice dish — gingery rice, sweet black sauce and chilli. According to Leong, he employs the same chilli recipe used by his grandmother, who ran a chicken rice stall in the old Margaret Drive Hawker Centre.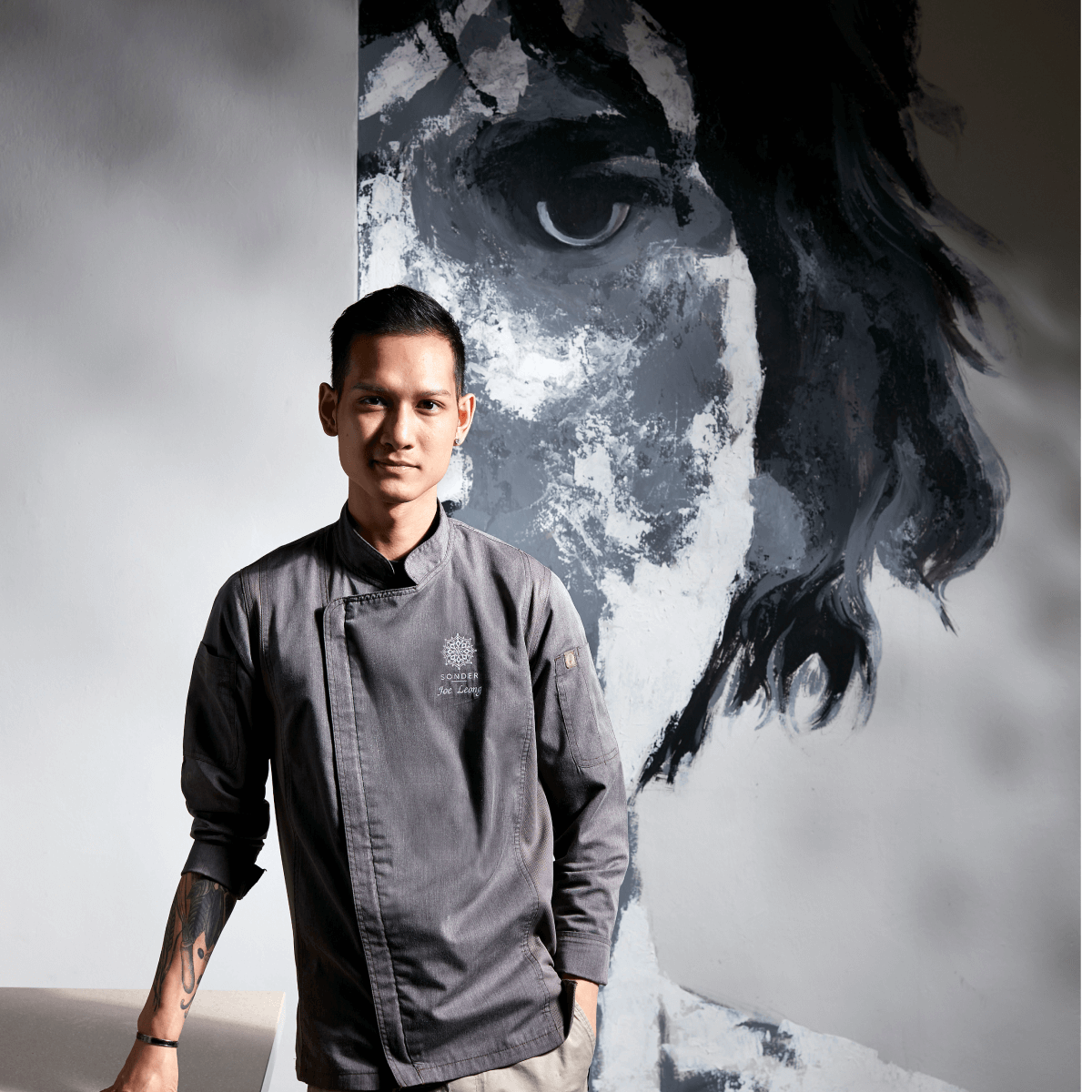 In a nod to his Thai heritage, Leong also serves up moo ping (grilled pork skewers), in the form of a Kurobuta pork collar, marinated for 24 hours and finished in a subtle coconut glaze. 
I personally enjoyed his rendition of the traditional Thai red curry, presented here as Aubergine, a deceptively simple Japanese eggplant starter halved lengthwise across the plate.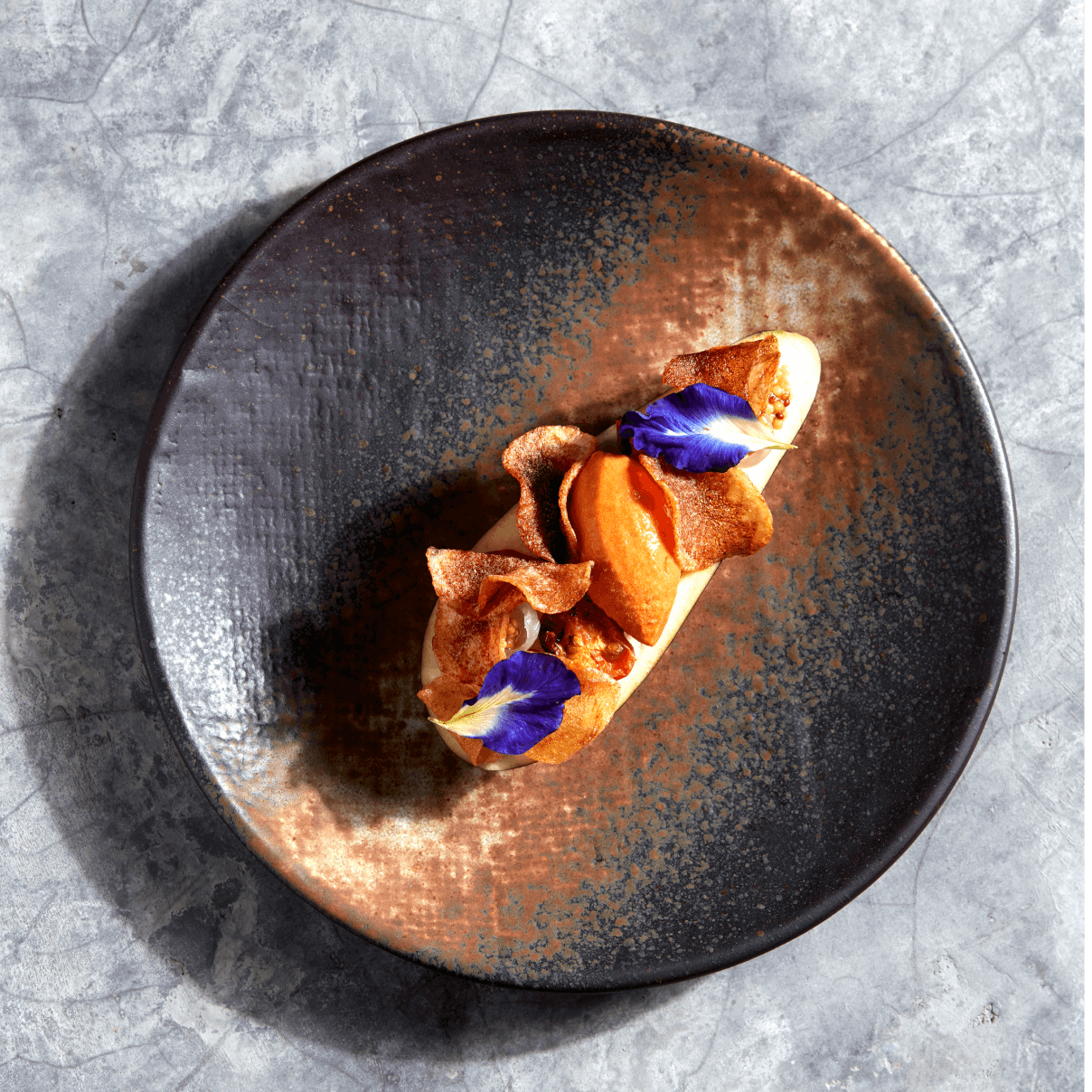 Dig your spoon into the flutter of blue pea flowers, pickled pearl onions and housemade potato chips to get to the quenelle of creamy curry sorbet artfully concealed underneath.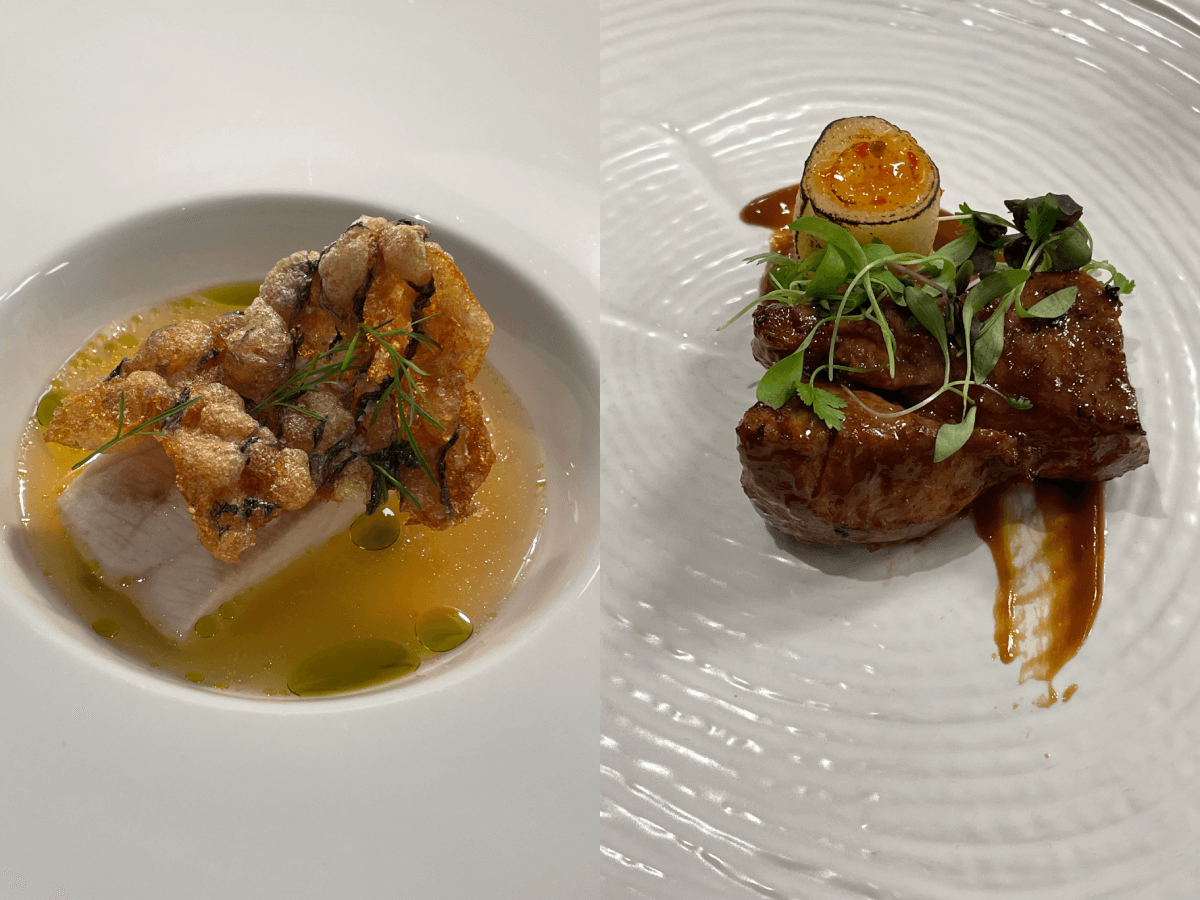 Steamed fish, a mainstay in Thai-Chinese cuisine, is reimagined as Barramundi, steamed and fried, in a moat of garlic lime jus.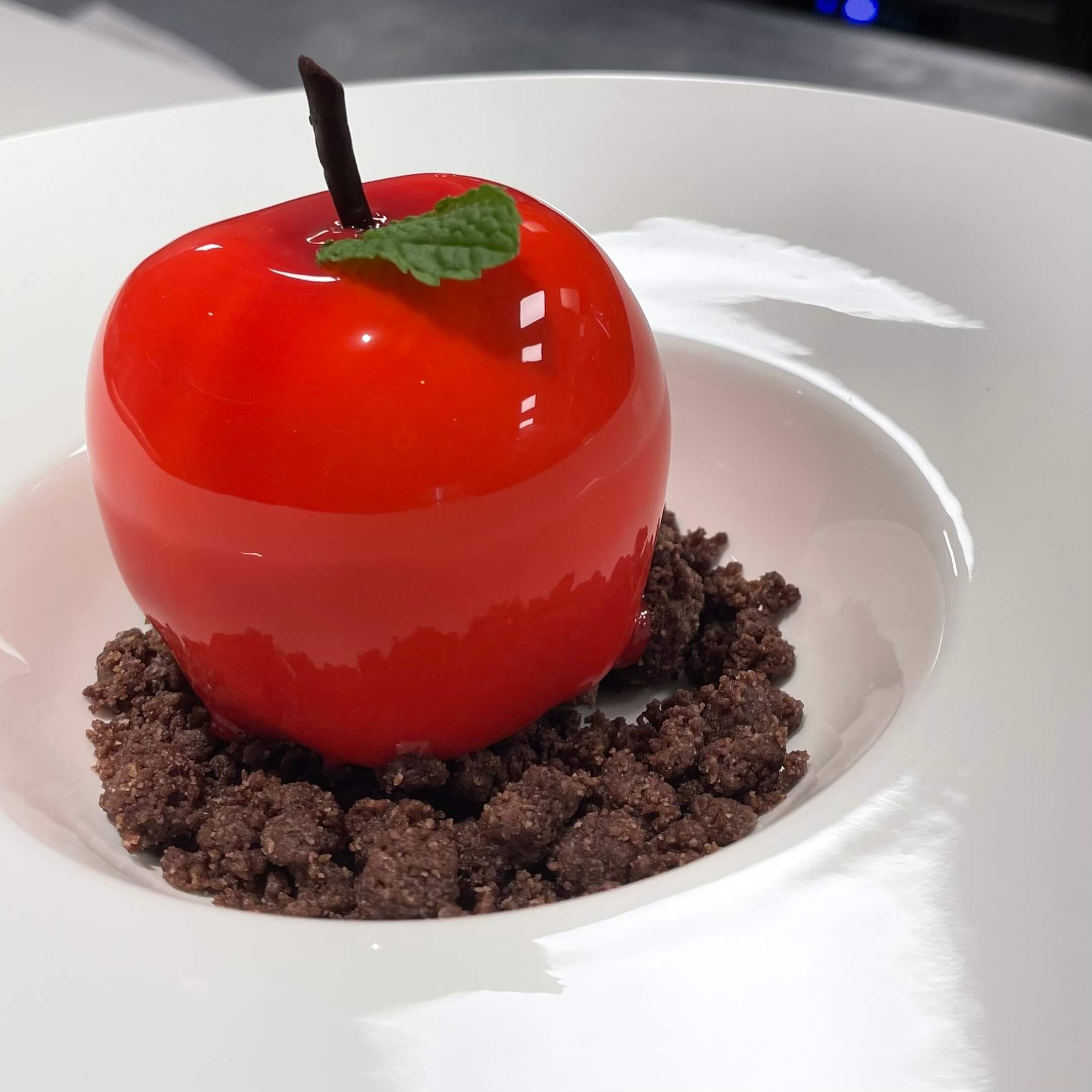 Finish the meal with a Red Ruby, or the Apple Crumble, a tempting, glossy apple that alludes to the Original Sin. (As does a mural of Adam and Eve on the walls of the restaurant.)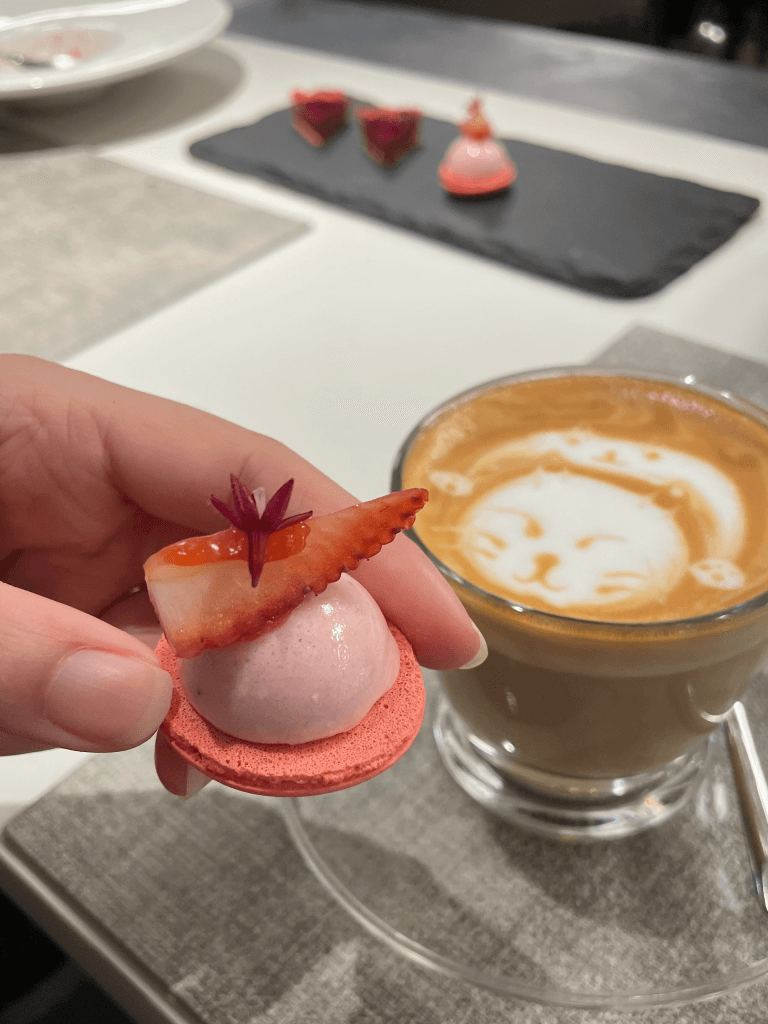 Price-wise, the three-course Petit menu starts at S$88, while the six-course Classic and eight-course Gourmand menus run up to S$138 and S$188 respectively.
Book a ride to Sonder.
217 Henderson Road, 01-03
Nearest MRT station: Redhill
Open: Tuesday to Saturday (12pm to 5pm, 6pm to 10pm)
217 Henderson Road, 01-03
Nearest MRT station: Redhill
Open: Tuesday to Saturday (12pm to 5pm, 6pm to 10pm)