What to try at Puzzle Coffee in Singapore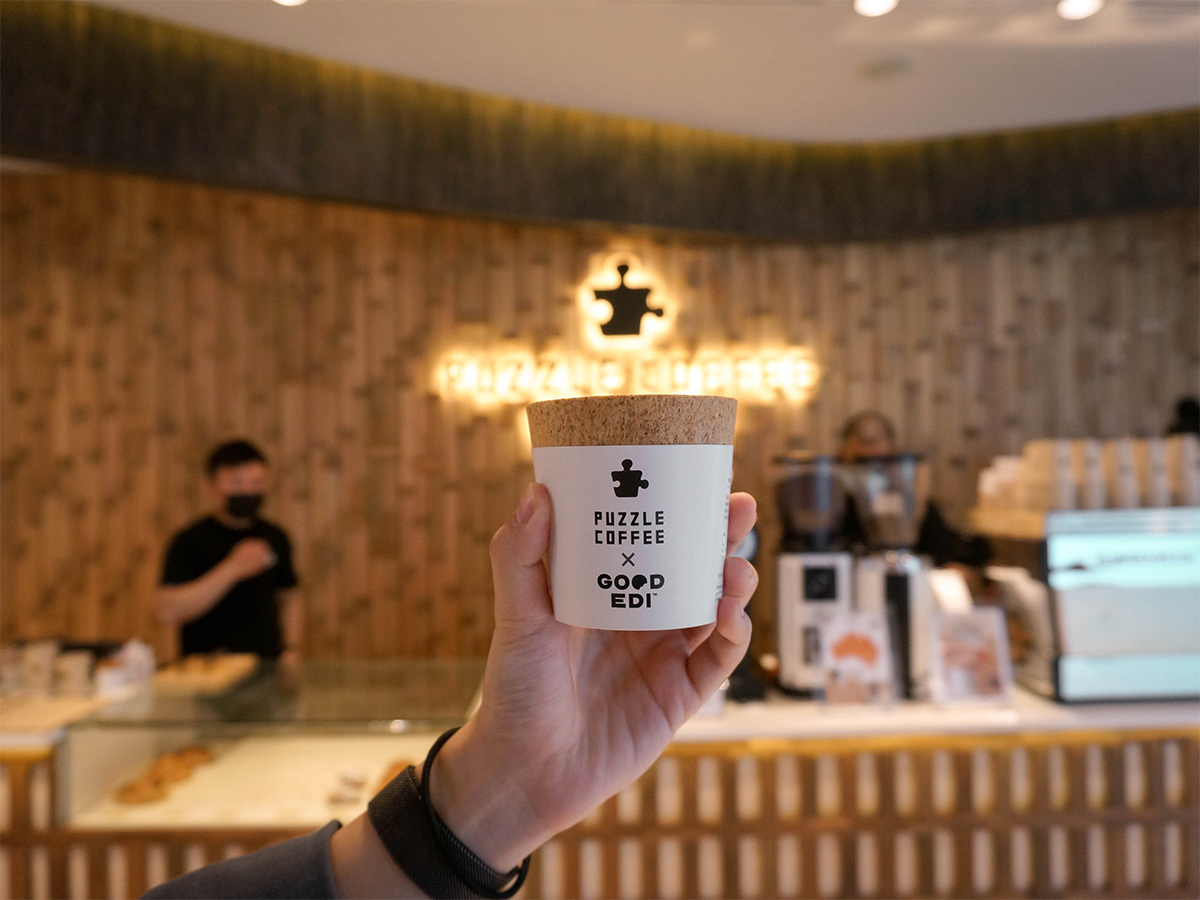 Christmas is all about giving. And what better gift than Melbourne-favourite Puzzle Coffee making its way to Singapore? 
Launched in 2021, Puzzle Coffee has grown exponentially in popularity. The Singapore outpost is its fifth outlet, as well as its first international location. 
The specialty coffee joint landed here on Nov 22 and has been enjoying a steady stream of patrons since. It helps that Puzzle Coffee is conveniently located right outside the entrance of Orchard MRT station. 
The space at Puzzle Coffee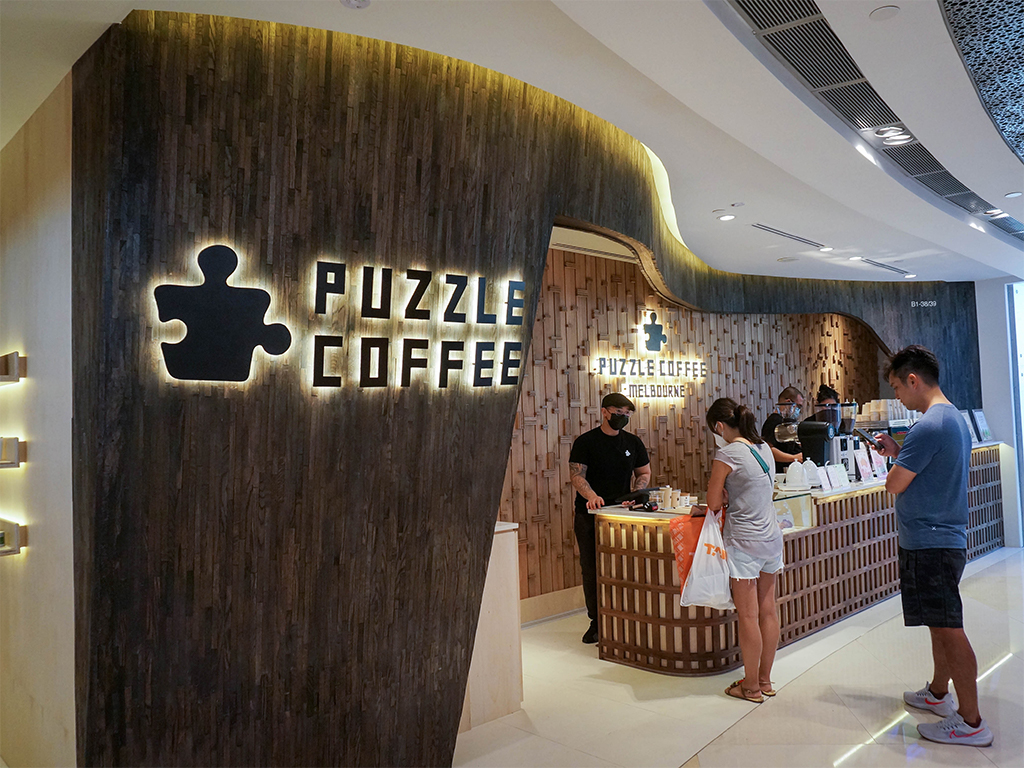 Though it takes up a pretty large area, the space at Puzzle Coffee is small and cosy. It functions mostly as a takeaway unit, with only 20 seats available. Odds are, you'll be sharing your table with others.  
Still, its white and wood themed interior gives it a sense of serenity that is a contrast to the bustle of the mall. Puzzle Coffee promised to bring the same vibe from its Melbourne outlet, and we're inclined to say that it delivered. 
On the menu at Puzzle Coffee 
Puzzle Coffee has collaborated with Bakery Artisan Original to provide freshly baked pastries such as the kaya croissant (S$5) to accompany its drinks. It's a great snack after a round of Christmas shopping.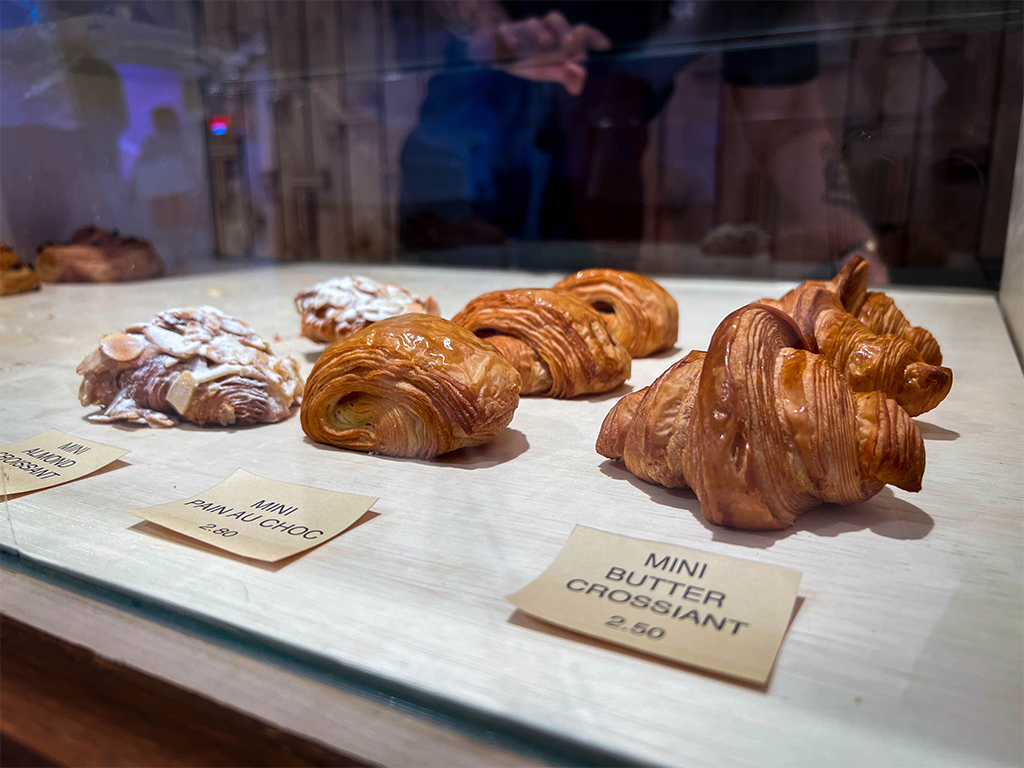 The drink menu at Puzzle Coffee is neatly divided into three sections: coffee, specialty drinks with no coffee, and pour-over coffees. 
Its coffee beans are sourced from around the world and flown into Melbourne for roasting. Thereafter, the beans are distributed to its various locations, including the Puzzle Coffee outlet in Singapore. 
Coffee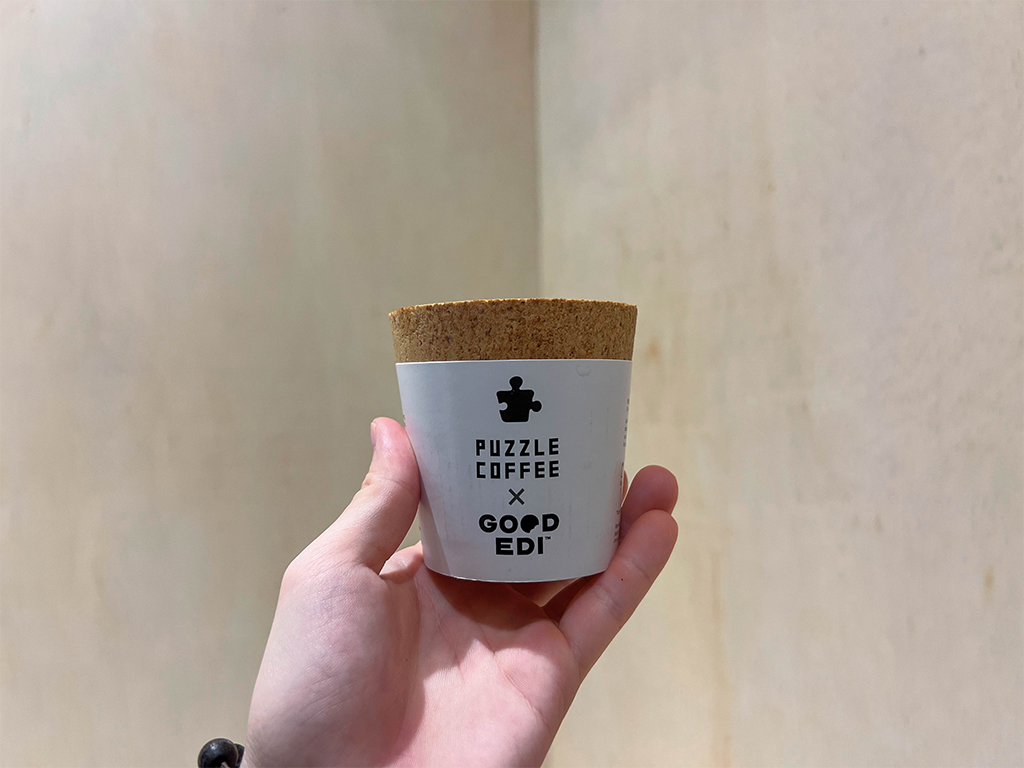 Magic (S$6) — dubbed Melbourne's secret — is very similar to a cup of white (from S$6). The only difference is that Magic has more coffee than milk. We found the drink to have a thinner consistency and lacking a strong aroma. Otherwise, it was a decent cup of joe. 
Of course, Puzzle Coffee is best known for its edible cups (extra S$3). While we love the novelty of this concept, we're not sure we'd pay for it. The edible cup had the texture of stale biscuits and the taste of wheat crackers. 
Another coffee drink we tried was the dirty matcha (from S$7), which combines matcha with coffee. It tasted like a muted version of pure matcha, with a hint of a nutty aftertaste from the espresso.
Specialty drinks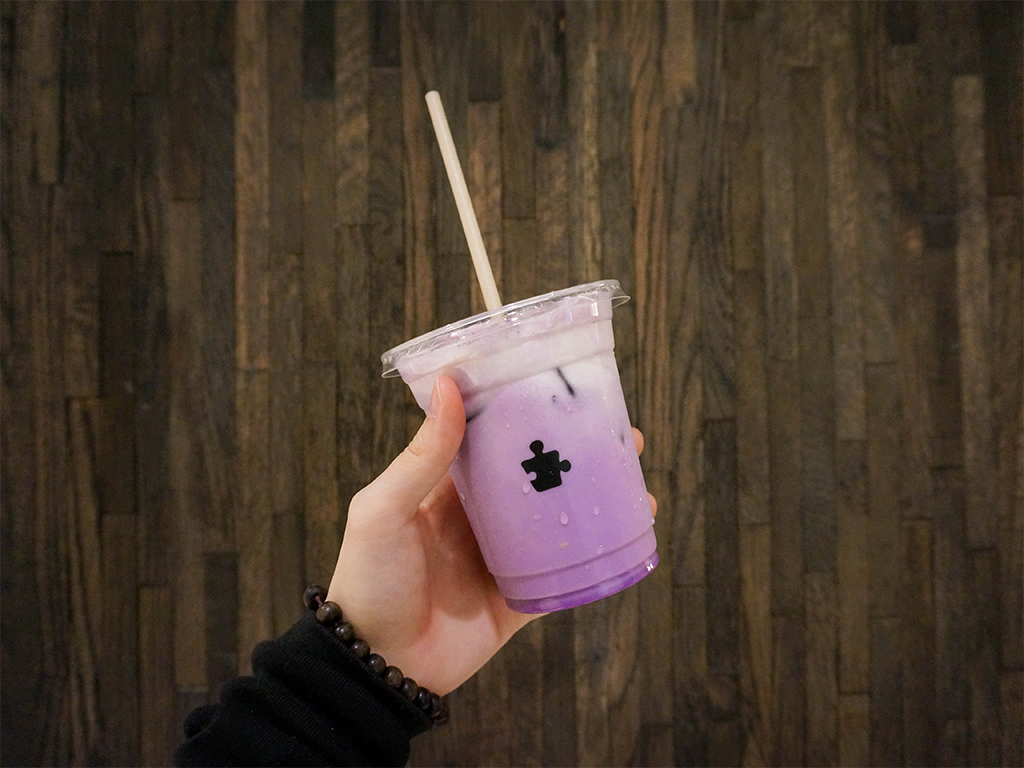 Surprisingly, the sweet potato latte (from S$6.50) was the standout performer among both coffee and non-coffee drinks. It was sweet and had a strong taste of sweet potatoes – perfect if you aren't a fan of coffee or dislike the taste of milk. 
Fans of black sesame should also try its black sesame latte (from S$6), which can best be described as something similar to black sesame milk. The drink would've been elevated if it had a deeper, nuttier flavour.
Pour-over coffee
For pour-over coffees, Puzzle Coffee has a variety of four to five beans to choose from. Its single origin beans (S$7 for hot, S$8 for iced) will rotate on a weekly or biweekly basis, depending on the supply. 
Meanwhile, its Ninety Plus Gesha lineup is fixed with the following beans: Kambera (S$19 for hot, S$20 for iced), Juliette (S$25 for hot, S$26 for iced) and Perci (S$30 for hot, S$31 for iced). 
But what's with the hefty price tag? Gesha, or Geisha, coffee is famed for its high quality and unique flavour profile of floral and sweet notes. However, the plant isn't easy to cultivate, hence the high price point. 
Not many coffee houses bring in Gesha coffees, so that's great news for die hard coffee fans. If you can look past paying S$30 for your coffee, that is. 
Book a ride to Puzzle Coffee. 
Ion Orchard, B1-38/39, 2 Orchard Turn 
Nearest MRT station: Orchard 
Open: Monday to Sunday (10am to 10pm)
Ion Orchard, B1-38/39, 2 Orchard Turn 
Nearest MRT station: Orchard 
Open: Monday to Sunday (10am to 10pm)