Interviews: From passion to profession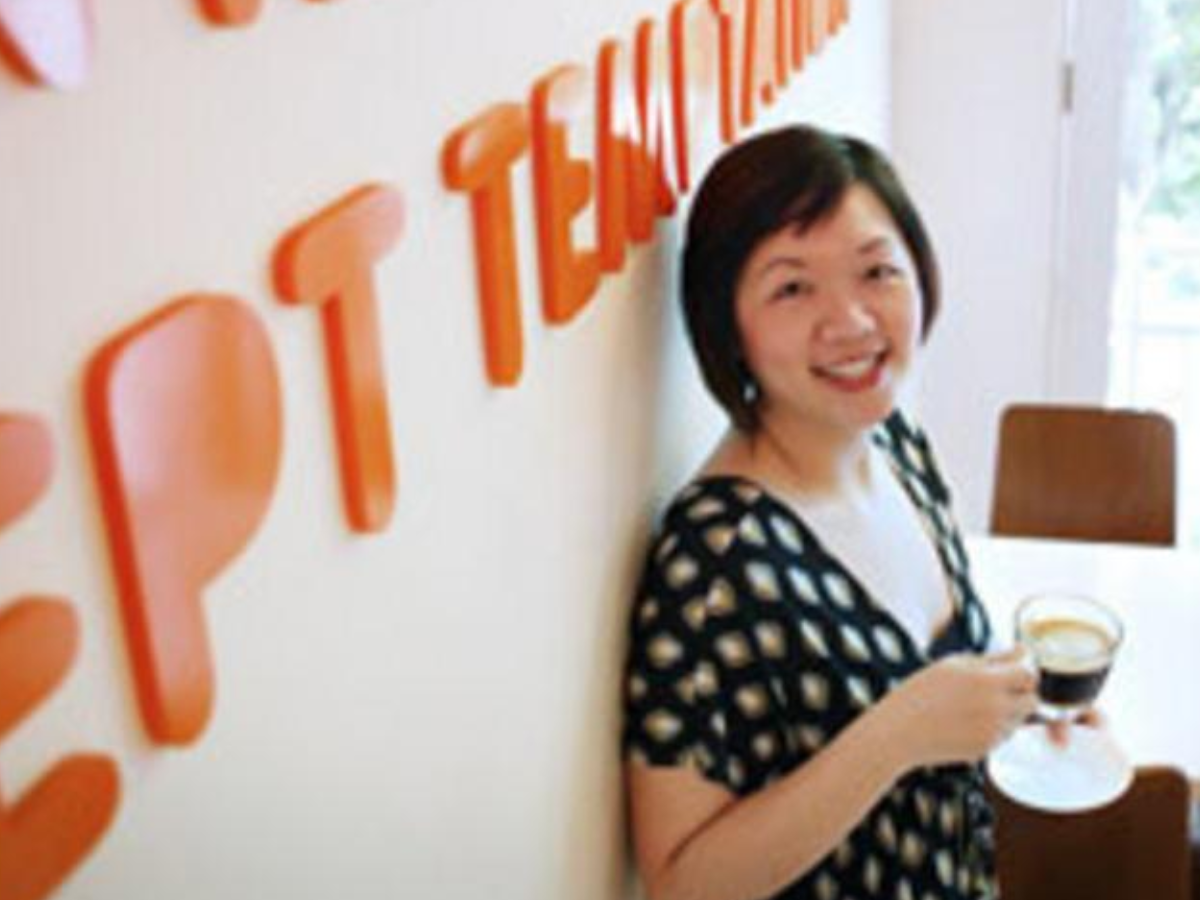 They are young, energetic and brimming with creativity and ideas.
Meet today's new entrepreneurs, the next generation of business owners who are well-travelled, market savvy and passionate about pursuing their hopes and dreams.
Fuelled by the love for food and the desire of owning something uniquely theirs, a growing number of young entrepreneurs have taken the plunge and started their own businesses in the F&B industry.
It comes as no surprise then that a growing number of cafes, restaurants and eateries have been popping up around the island.  But unlike your usual chain establishments or store-bought franchises, these new start-ups ooze individuality, character and that extra personal touch which make each visit a warm and pleasurable experience.
Sinful dreams
For brother and sister team Kevin and Celine Yeo, a shared love for travel, music and good food sparked off their foray into the F&B industry. An avid baker, Celine's passion for pastries and desserts led her to the famed culinary institute Le Cordon Blue, where she received top honours in her patisserie course.
Returning home, she soon set up an online business showcasing her confectionary creations while still maintaining her full-time job. It was only during a late night drink session with Kevin however, that the idea of starting up her own dessert bar came up.
"We were up talking about food when the discussion turned to our favourite dessert, molten chocolate cake, and how these cakes could be made more interesting," said Celine.
Thus began their journey towards owning their own little piece of heaven–3INCHSIN. Located at Cluny Court, the dessert café specialises in molten chocolate cakes infused with a variety of irresistibly tempting fillings.
"I've always dreamt about running my own little café," says the 31 year-old Arts graduate, who used to work in various arts institutions including The Substation, National Arts Council and the Cultural Arts Centre at Republic Polytechnic.
"I had in my head how the space would be run, what I would serve and even what music I'd play but it was Kevin who gave me the courage to do it," she says, adding that Kevin runs the business aspect of the café, giving her free reign over her creations.
As with most start-ups, the initial stages are always the most difficult and this was especially so for Kevin and Celine, who had no prior experience in the food industry.
"We faced a lot of challenges in the beginning, ranging from purchasing equipment, to the administrative process to the branding and concept for this café," says Celine, who recounted how the siblings resorted to using a ruler to take measurements of the floor space in order to submit their plans to URA.
"During the renovation, I told my contractor of my intention to paint the walls white and he asked me which shade of white I wanted," laughs Celine. "I was stunned as I thought that white was just, well, white. In the end, I had to choose from over 30 shades of white before settling on the perfect hue."
These challenges might be daunting for one without any experience in the industry but Celine takes it all in her stride.
"Most of the time, we just bull-dozed our way through, asking people along the way. I guess in essence, we were very persistent about things. We kept asking until we got the answers we needed."
Since its opening two months ago, business has been brisk but there is always room for improvement, said Celine, who hopes to expand this cosy café within the next two years. Right now though, her energy is focused on adding more flavours for her cakes and new creations introduce to customers.
As for her advice to would-be entrepreneurs, Celine has this to share. "Be bold! Starting a new business always feels scary but keep charging forth and don't look back."
What's 'Cookyn', good looking?
Although he does not profess to be a professional, self-taught chef Mervyn Phan's cooking parties are a big hit among the young executive crowd. Set in a cosy cooking studio at Novena Gardens, a session with Mervyn feels more like a get together with old friend—and therein lies the alluring charm of this young start-up.
Launched in July last year, Cookyn with Mervyn was the brainchild of owner Mervyn Phan, whose interest in cooking was inspired by watching his mother work her magic in the kitchen as a young boy.
"The idea behind Cookyn with Mervyn is simple," he said. "We host cooking parties where people can get together, learn how to prepare great dishes in a simple yet creative way, and have a nice meal together at the end of it."
"This concept generally evolved from us hosting regular dinner parties. More and more people wanted to find out how the food was prepared and we grew from there. It is really quite a joy to share the knowledge about ingredients and different cooking methods to bring out of the best from them."
While his previous job as a purchaser in a fine food and wine distribution company opened his eyes to a whole new world of produce and ingredients, Mervyn constantly refreshes his repertoire of dishes by reading various cookbooks, learning from other chefs and experimenting with his own creations.
Taking the plunge and opening his own cooking studio was no easy feat, he acknowledges.
"As with all business start-ups, there are monetary risks involved. But we managed them properly by thinking them through, weighing them out and testing them," said Mervyn. "We knew we had something interesting so it was a matter of bringing it up step-by-step."
And judging by the studio's growing popularity, the 31 year-old has indeed hit on a winning formula.
"More and more people are hearing about us and saying good things. That's a good start considering how small we are," says the affable food explorer.
With things moving smoothly, Mervyn has great plans for the future of his cooking studio.
"I hope to train a good pool of people and let them run the upcoming arms of my business," he said. "This way I can still bring fun and interesting things to introduce to my clientele and let them enjoy what we do best."
But despite his popularity, Mervyn remains very much a down to earth person, and that is perhaps the reason why he attracts such a loyal base.
"Staying humble and honest goes a long way," said Mervyn.  Sharing his experience, the father of one has this say. "Have a good concept and build yourself up from there. You don't always have to spend huge amounts of money at the start to make it work. And always stay true to what you believe in, people appreciate that."
Verve its weight in gold
For first time restaurateur Karen Yeo, starting Verve Bar & Bistro was an opportunity to get more out of life.
"Whilst I enjoyed the security that my corporate job provided, when working for someone else, you're never really in control," said Karen, who spent a large part of her career in marketing and advertising.
And it was that desire to be the captain of her own ship that motivated Karen to leave a high-flying career in the financial sector and start up her own establishment in the sleepy estate of Gillman Village.
When Karen and partner Rob Coldman decided to open Verve, neither had any prior experience in the F&B industry. Karen was a regional marketing director based in Hong Kong while Rob was a regional vice president in a leading financial institution. Though the pair did not let their lack of knowledge get them down, they did face a number of obstacles in the beginning.
"One of the greatest challenges we faced was getting suppliers to support us. We struggled to secure credit terms so it was tough managing cash flow at the start," said Karen.
"We worked really hard to gain the trust of a few key suppliers, some took a leap of faith and believed in us. Till today, we remain good friends and enjoy a mutually beneficial partnership."
However, managing suppliers was the least of her worries when Singapore felt the full impact of the financial crisis.
"Shortly after we started Verve, the financial crisis hit," recalls Karen. "It was a very tough time as we were still new and didn't have the strong customer base to rely on, and people were not going out and spending money!"
But thanks to a strong background in marketing and customers who believed they had a good product, Verve managed to weather through the crisis.
"My background in marketing has been a great help. In addition to stretching a very limited advertising budget through various PR opportunities, we've also managed to target some major blue chip companies for informal corporate events, which really helped the business."
Fast-forward two years and Karen, who is in her early thirties, is now reaping the fruit of her labour.
"I'm very happy with how the business is tracking so far," she says. "Of course there are ups and downs but after 18 months, we are making a steady profit and have successfully opened another smaller outlet in Clarke Quay (Verve Pizzeria)."
With negotiations underway for a third outlet slated to open later in the year, Verve has indeed come a long way.
"The recession was a real challenge but we have learned a lot and we're probably in a lot better shape as a result," shares the vivacious entrepreneur.
"Looking back through, I would have negotiated for a longer lease as Verve is set in such a unique venue," said Karen. "With the government looking to redevelop this place, a longer lease would have been great!"
With all this experience under her belt, the bubbly businesswoman has these words of wisdom to impart to those keen on starting their own business.
"Believe in yourself and believe in what you're doing. You live only once so you owe it to yourself to give it your best shot!"
3INCHSIN
Cluny Court  02-27, 501 Bukit Timah Road
Tel: 6314 1217
Opening hours: Mon to Fri (12pm – 9pm) Sat, Sun and PH (11am – 10pm) Closed on Tuesdays
Cookyn with Mervyn
#04-01 Novena Gardens (Lift Lobby B) 273 Thomson Road
Cooking parties by appointment only  www.cookyn-with-mervyn.com
Verve Bar & Bistro
7 Lock Road Gillman Village
Tel: 6473 3655
Opening hours: Mon to Thu (12pm – 11pm) Fri to Sat (12pm – 12am) Sun and PH (12pm – 10pm)
---
This archived article appeared in an earlier version of HungryGoWhere and may not be up-to-date. To alert us to outdated information, please contact us here.