Food hall, ramyeon library and more: Market Blue lets you experience all things Korean in one place
The Korean (food) wave is well and truly in Orchard, Singapore. An all-Korean marketplace, named Market Blue, opened at Tanglin Mall to great fanfare in early November. 
Located next to Korean bakery B for Bagel, the one-stop retail space features a fully air-conditioned food court, ramyeon (Korean instant noodles) library and grocery mart. There is also a photo-booth for guests to take snaps with friends while shopping.
Market Blue is run by Blue Basket, an online marketplace in Singapore that specialises in specialty Korean products. Blue Basket sells everything from fresh produce and seafood to kitchenware and personal care products.
The ramyeon library in Market Blue is truly a delight. Boasting a full wall stocked with hundreds of ramyeon packets, there are plenty of unique flavours — all sourced from Korea.
Not a fan of instant noodles? Fret not — there's also a wide selection of Korean snacks, such as potato chips, available.
Step inside further and you will be greeted with the tantalising smell of freshly cooked Korean cuisine wafting from the food court.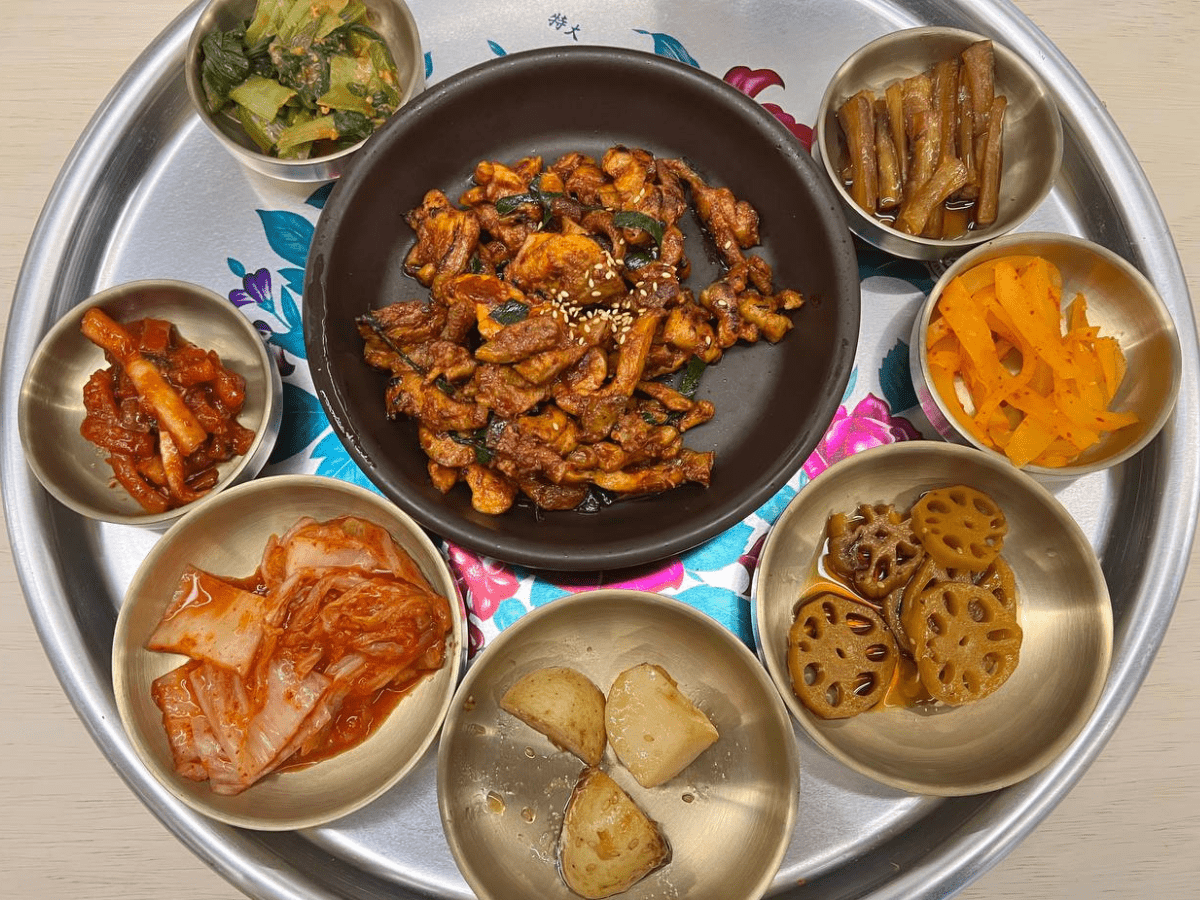 Immerse yourself with traditional Korean comfort food from in-house eatery Gogipan. The stall's specialty is the baekban, which means "white rice" in Korean. It is a set meal comprising a variety of Korean home-cooked dishes.
You can choose between beef, chicken, fish or pork for your protein, followed by banchan (side dishes) such as kimchi, egg and preserved burdock. A bowl of kimchi jjigae — spicy pork belly stew — completes the meal.
A minimum order for two people is required at Gogipan. So do bring a friend or two along when you drop by!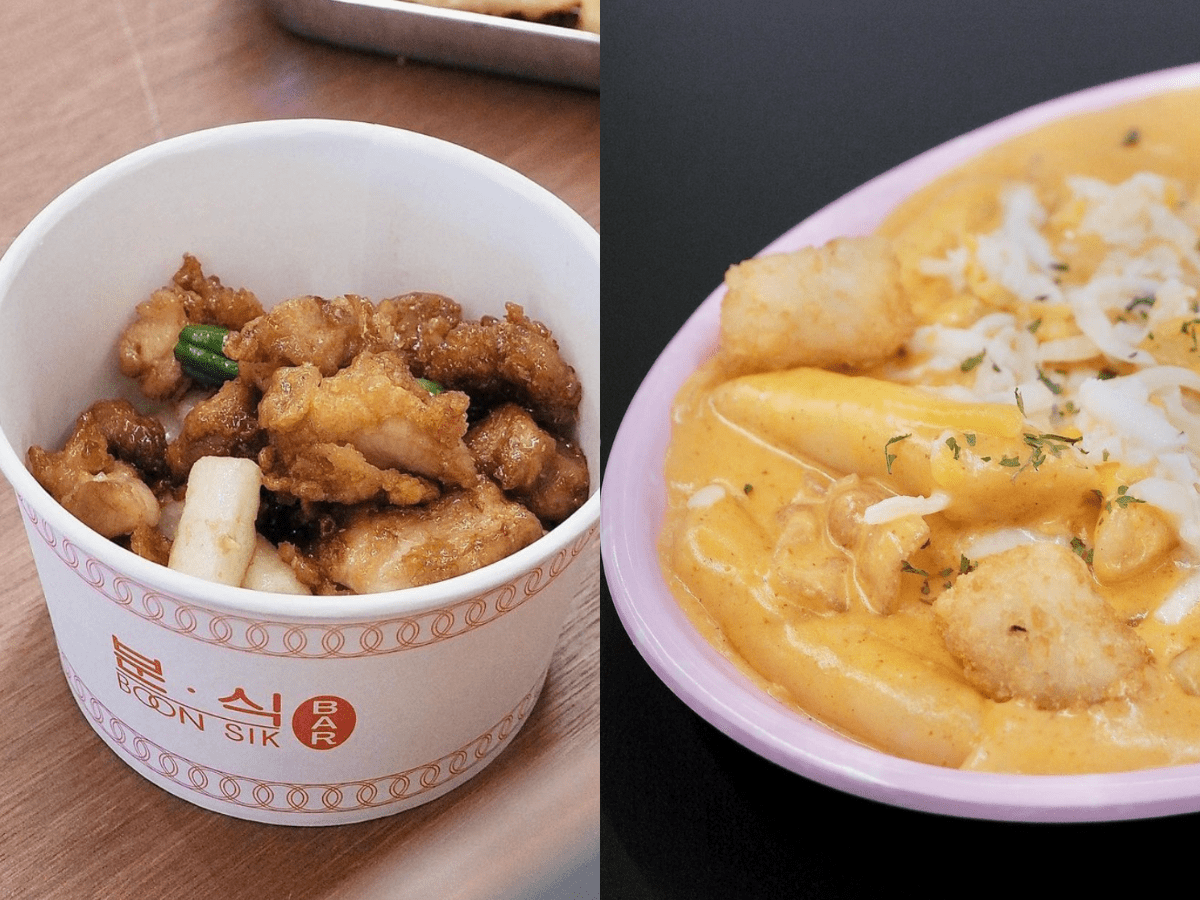 If you'd like a taste of Korean street food, a must-try is the Boon Sik Bar. It features more casual a la carte dishes commonly found in the streets of South Korea. 
A highlight in the menu is the rose tteokbokki. The creamy fusion dish pays homage to the classic tteokbokki (Korean for spicy rice cakes), but with a twist. 
Instead of mixing the rice cakes with the usual Korean spices such as gochujang (pepper paste) and gochugaru (pepper flakes) for the sauce, the dish features a rose sauce — typically used for pasta — with cheese instead.
Dig in the rose tteokbokki to find a few tater tots in the dish!
Other top picks at Boon Sik Bar include the sweet-savoury soy sauce candied chicken and assorted fries.
For sweet treats, drop by Donas 8. It is a bakehouse selling traditional Korean bakes such as the kkwabaegi — soft and fluffy twisted donuts glazed with cinnamon sugar. You can also get the famous Jeju tangerines from this stall.
Alcoholic beverages are available at Jumak. The stall makes fresh makgeolli, a Korean milky sparkling rice wine, in-house. It also serves unique Korean pancakes such as nokdujeon (mung bean pancake) and wanjajeon (pork pancake).
Book a ride to Market Blue.
Tanglin Mall, B1-122, 163 Tanglin Road
Nearest MRT station: Orchard
Open: Monday to Sunday (10am to 5pm)
Tanglin Mall, B1-122, 163 Tanglin Road
Nearest MRT station: Orchard
Open: Monday to Sunday (10am to 5pm)
---