KFC's Parmesan truffle chicken to return after 3-year hiatus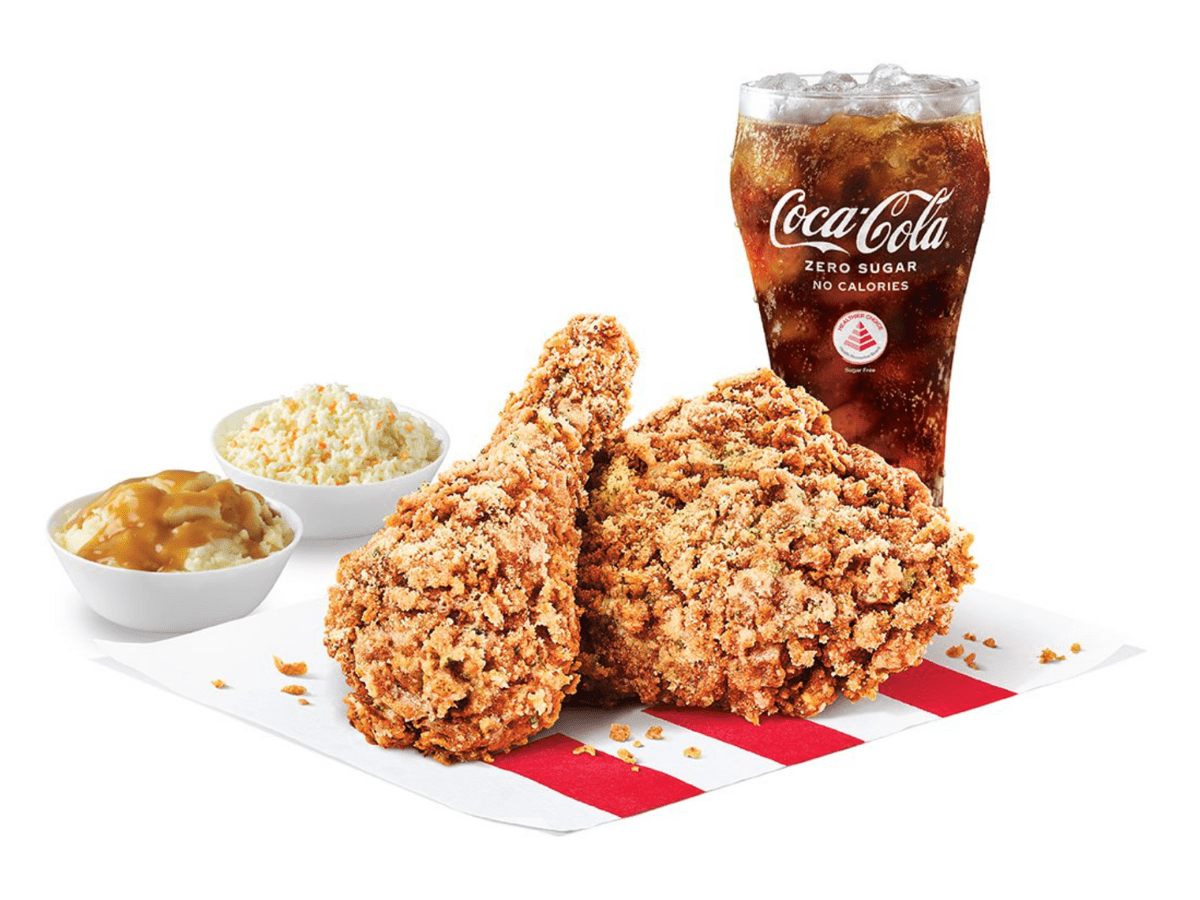 After a three-year hiatus, KFC's Parmesan truffle chicken is finally making a comeback. The item is returning to KFC's menu as part of its Christmas promotions from this Wednesday (Nov 23), the fast-food giant announced on Monday. 
The Parmesan truffle chicken first made an appearance here in 2019, and quickly won over fast-food lovers.
Fans can look forward to the familiar earthy, rich flavour of truffles and nutty Parmesan cheese, sprinkled atop the signature crispy chicken. The combination of flavours and textures lends a refreshing, savoury taste to each bite.
You can buy one piece of Parmesan truffle chicken for S$4.25. You can also opt for the Parmesan truffle chicken two-piece meal (S$9.55), which comes with two pieces of parmesan truffle chicken, one regular whipped potato, a regular coleslaw and a regular Coke zero-sugar drink.
That's not all. KFC has also announced the return of its onion rings (S$4.15), which will also be available from Wednesday. You can also order the onion rings as an add-on to your meals for S$2.95.
The Parmesan truffle chicken and onion rings are available for a limited time.
Do note that the Parmesan truffle chicken will be available at all KFC restaurants except its stores at Singapore Polytechnic, Nanyang Technological University and the Singapore Zoo.
KFC is on the GrabFood delivery service. You can also book a ride to its stores.
Multiple stores islandwide
Open: Operating hours vary across stores
Multiple stores islandwide
Open: Operating hours vary across stores