Ground Floor Coffee turns out cuppas from an HDB flat window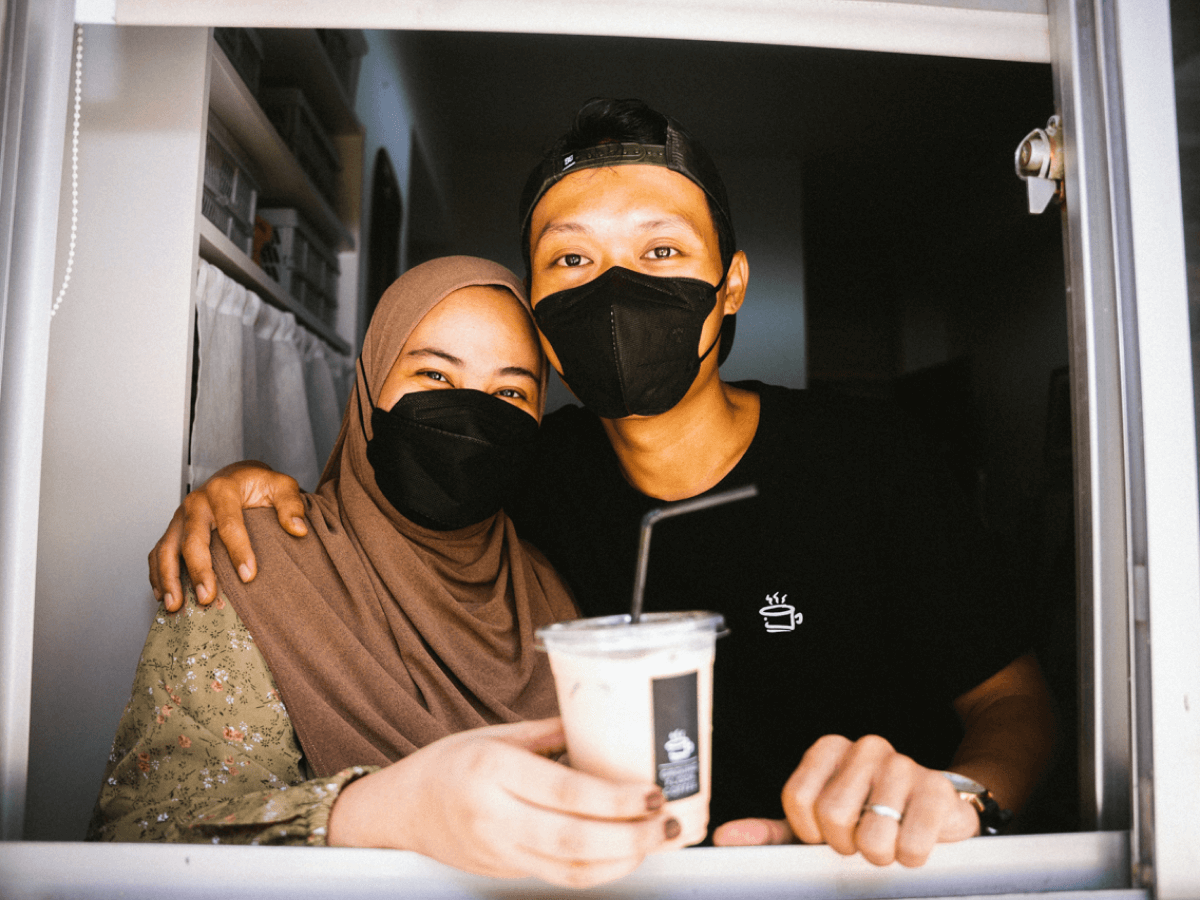 A new coffee takeaway business in Pasir Ris, where freshly brewed joe is served out of an HDB flat's window, has gone viral in recent weeks
It's known for its lavender latte, made not with generic store-bought syrups, but homemade essence from leaves
Besides its tasty coffee, fans are drawn to the minimalist concept and Instagrammable photo spots nearby 
Founder Hasif is ironing out the kinks of the business
It's hectic when I arrive at Hasif's family home in Pasir Ris, just past 11am on a Saturday. There's someone dropping off Sheng Siong groceries on his doorstep and an infant wailing in one of the back rooms. In the middle of the living room, the 31-year-old is pulling shots and making coffee magic.
This is Ground Floor Coffee, a new heartland coffee takeaway business that's gone viral on TikTok in the past few weeks.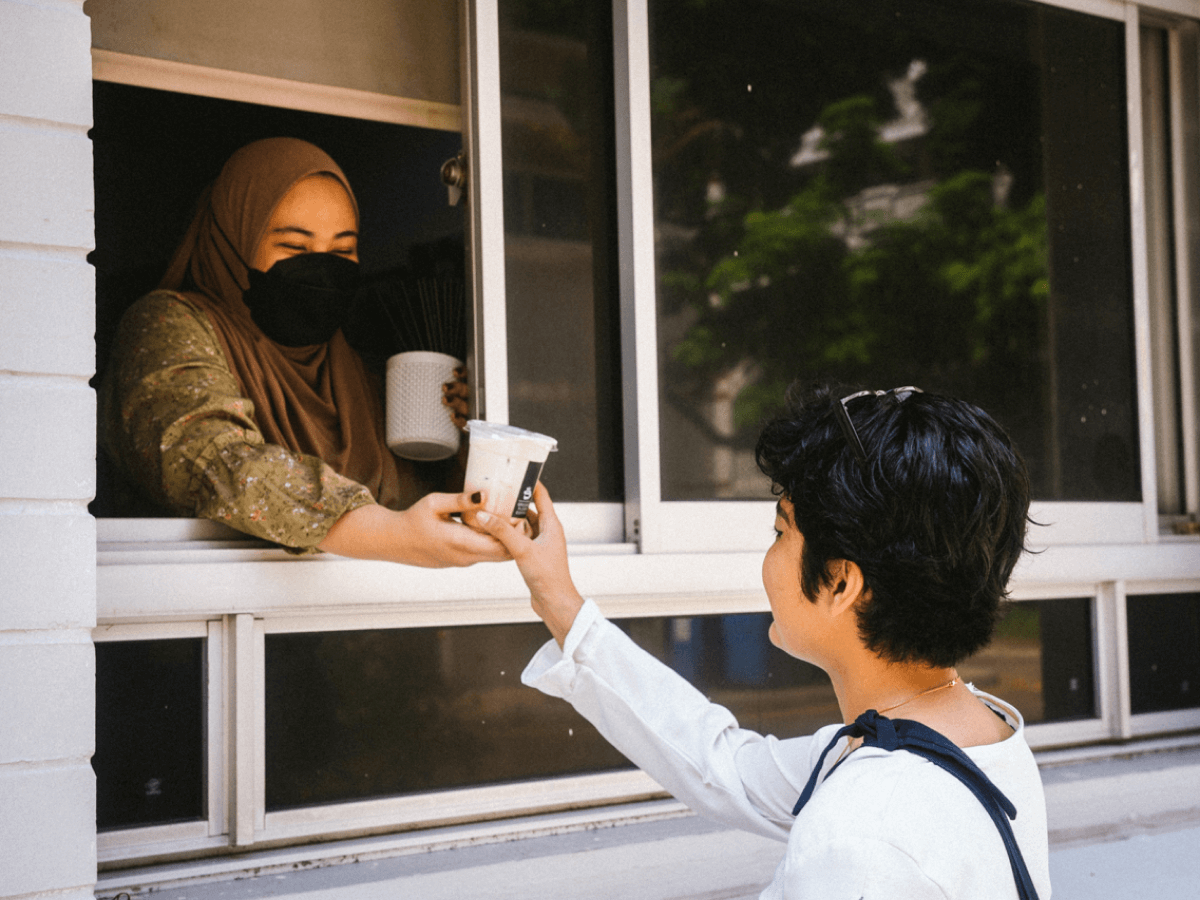 The concept
The idea is simple: Place your coffee order online, and when it's ready, pick it up at Ground Floor Coffee's minimalist takeaway window — one that happens to be an actual window of a flat owned by Hasif and his wife Rashidah, 29. 
They asked HungryGoWhere not to use their full names for privacy reasons.  
The concept is novel. Freshly brewed specialty coffee is typically the preserve of hipster coffee houses, not home-based businesses like Hasif's, which opened on June 24. 
The operating hours are also hard to nail down. Hasif brews the coffee whenever he has some downtime from his photography business doing branding shoots for small businesses. These hours are posted to Ground Floor Coffee's Instagram account the day before.
The specialty here is a lavender latte (S$6), made not with generic store-bought syrups, but homemade essence from leaves. It's not easy, says Hasif, and has taken much experimentation in terms of temperature, volume and brewing duration to arrive at its present iteration. 
Besides that, there are various drinks including latte (S$4), dark mocha (S$6) and pure chocolate (S$5).
There's also kek gula hangus (S$2.50) — caramelised sugar cake — that is made in-house by Hasif's mother-in-law and goes well with the coffee.
All in all, Ground Floor Coffee has intrigued Singapore's coffee aficionados, spurring some customers to make trips down from across the island. There are even those who have placed orders via courier services such as GrabExpress, all in the name of getting a taste of Ground Floor Coffee's brews. 
In total, it makes 40 cups of coffee daily.
The man behind the sensation didn't quite expect the warm reception when he launched it. 
"We didn't know (our customers) were doing it for TikTok. Because I'm busy doing the shots, and they're doing their videos outside. At the end of the day, my brother said: 'Eh, this one — your coffee, right?'" Hasif recalls. 
"I just went: 'Oh my God.'"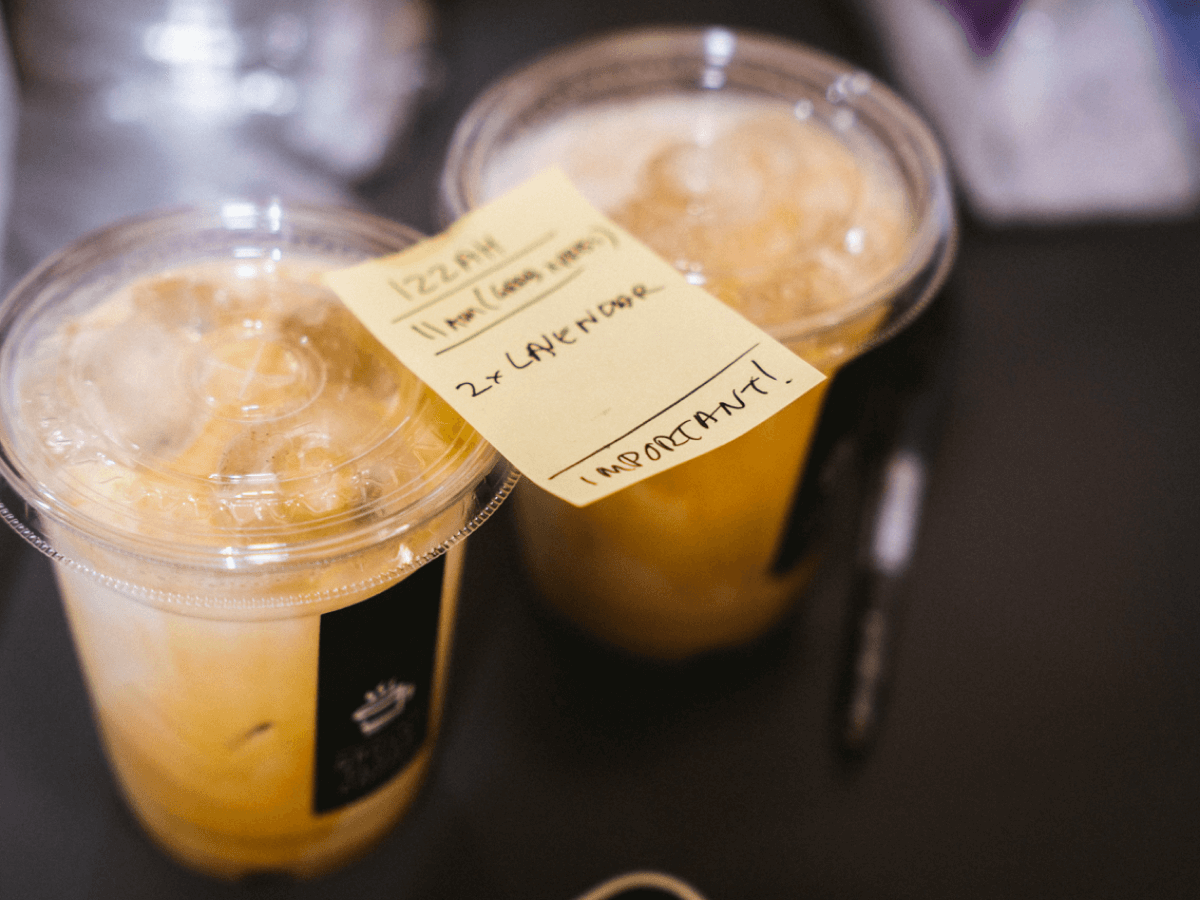 Now, orders come in via Instagram direct messages, where they are responded to almost immediately and jotted down on small, yellow post-it notes for Hasif's attention. 
The waiting time varies depending on the volume of orders, but customers don't seem to mind. Most of them live around the area and would happily pop by for a quick pickup when their order is ready.
Dlyla, 19, a Temasek Polytechnic student and Ground Floor Coffee customer, believes there's a sense of camaraderie among Hasif's patient clientele. As they await their coffee, they chit-chat about the brand and its unique concept, fostering a kampung spirit, she says. 
Ground Floor Coffee is well-situated, with a window overlooking a small road that paves the way for transport drop-offs and coffee pickups by riders. The Housing and Development Board (HDB) flat also shares a wall with the block's void deck — a spacious public area with plenty of picturesque spots for chilling out and cool Instagram shots.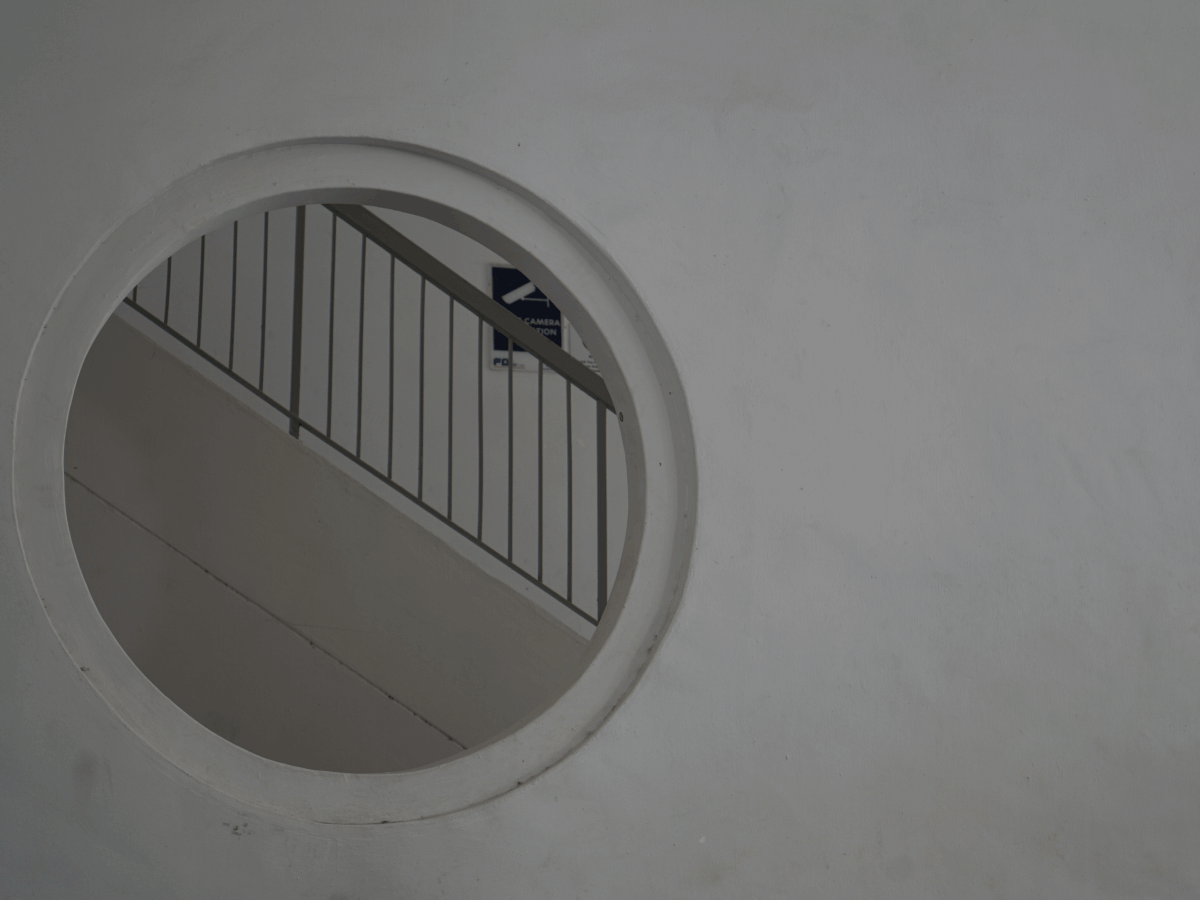 According to customers, there's a dearth of specialty coffee shops in the area, so Ground Floor Coffee's brews are a welcome addition.
All hands on deck
Hasif may be the face of Ground Floor Coffee, but it's really a family business. 
Its logo had its origins as a simple sketch by Rashidah, and has the brand's initials hidden within it. 
Rashidah is an integral part of the process, taking orders and handing out drinks alongside her husband. He's also involved his mother-in-law, a reticent lady who's been pleasantly surprised by how quickly her bakes sell out. Hasif's third brother pitches in as well.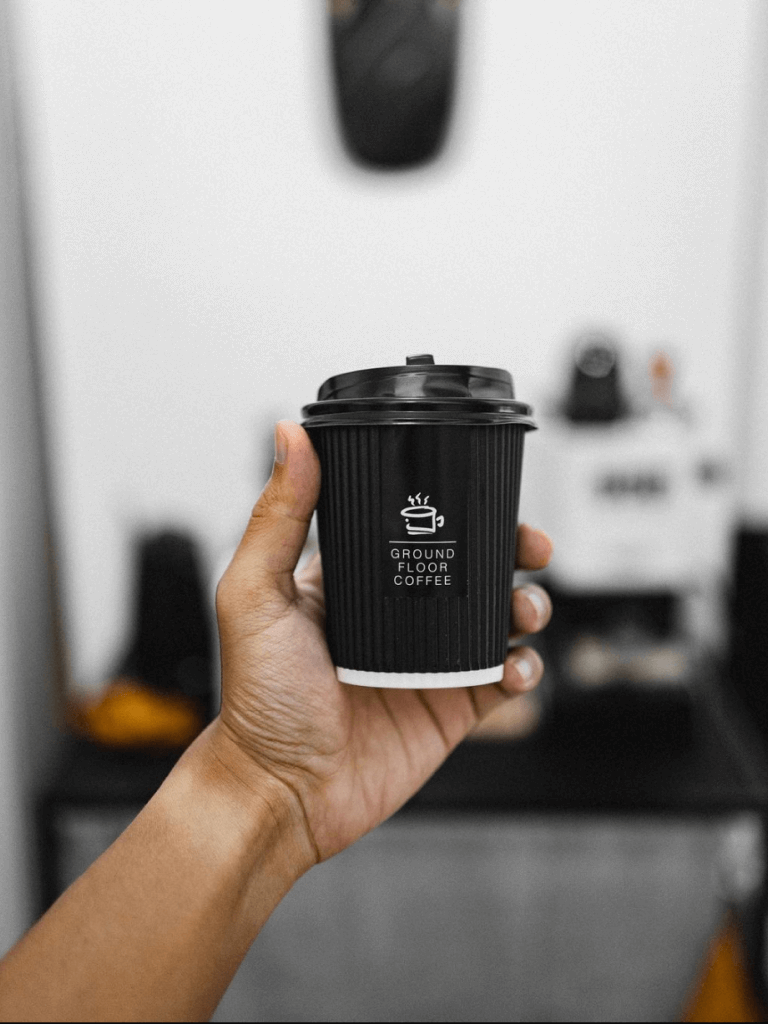 Hasif's daughter Lana, a vivacious four-year-old, greets me at the gate. She's a bundle of energy, chattering about her favourite My Little Pony characters, before darting around the living room, bouncing onto a sofa, and upending a stack of building blocks on the floor. A few metres away, the adults work with quiet efficiency.
Hasif jokes that his daughter serves as Ground Floor Coffee's customer service agent, regularly engaging with customers and their kids when they come by. 
She doesn't seem bothered by the uptick in activity and coffee smells. 
Both father and daughter had a habit of making coffee together before Ground Floor Coffee took off. At that time, it was mostly pour overs — the coffee machines are a shiny new addition and a recent investment for the business.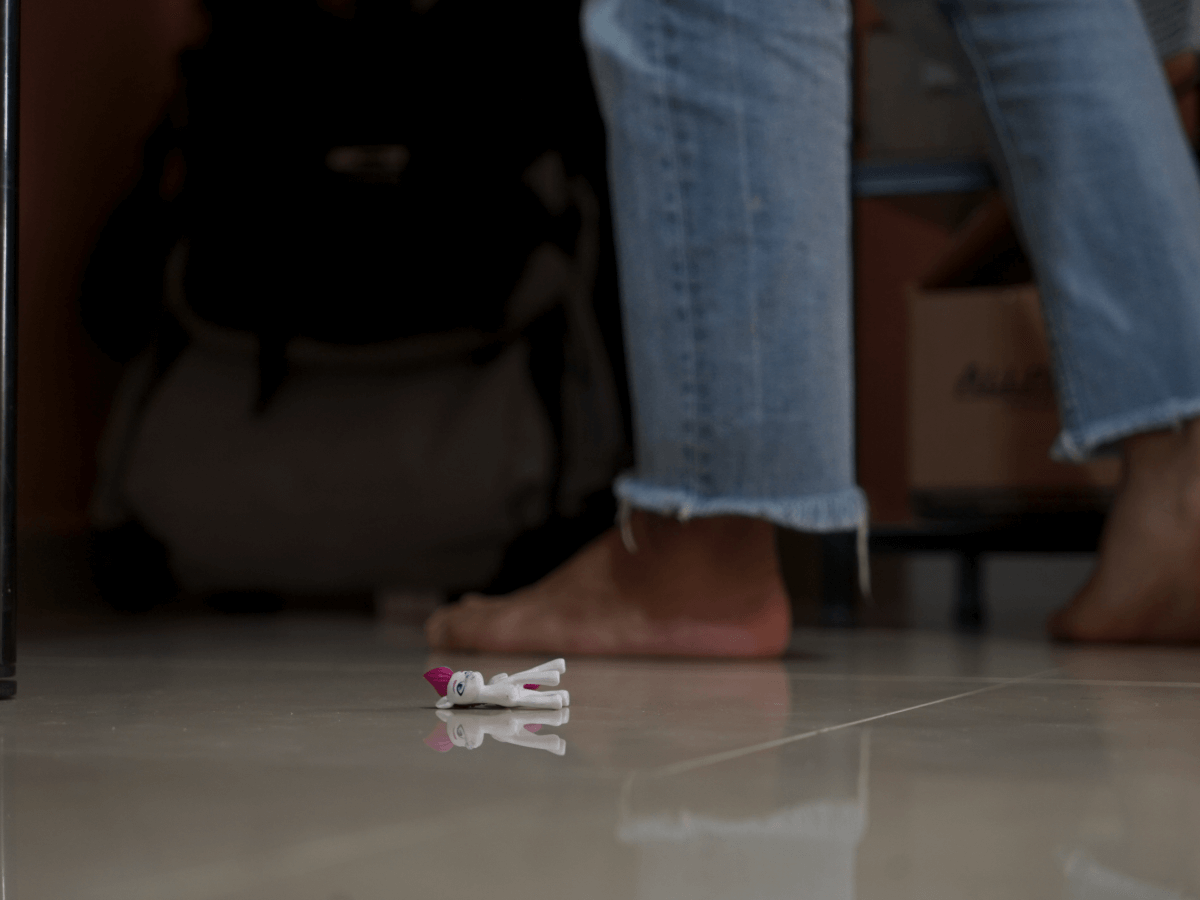 Like any young child, however, Lana needs her parents' attention. Rashidah occasionally steps away to tend to her and Rayyan, the couple's nine-month-old son. This can be a challenge for them, especially when the orders pile up.
Their privacy has also been affected, with the uncertainty surrounding Ground Floor Coffee's operating hours leading to prospective customers knocking on their door at all hours to place an order.
Working out the kinks
As with any new business, Ground Floor Coffee is in its teething phase. The direct-message ordering system works, but is less than ideal.
On the back-end, it's hard to track incoming requests, and sometimes, the couple loses orders in the deluge of messages.
As the business grows, Hasif hopes to improve the process. He's working with a Singapore company to build an ordering system, slated to be ready by the end of July.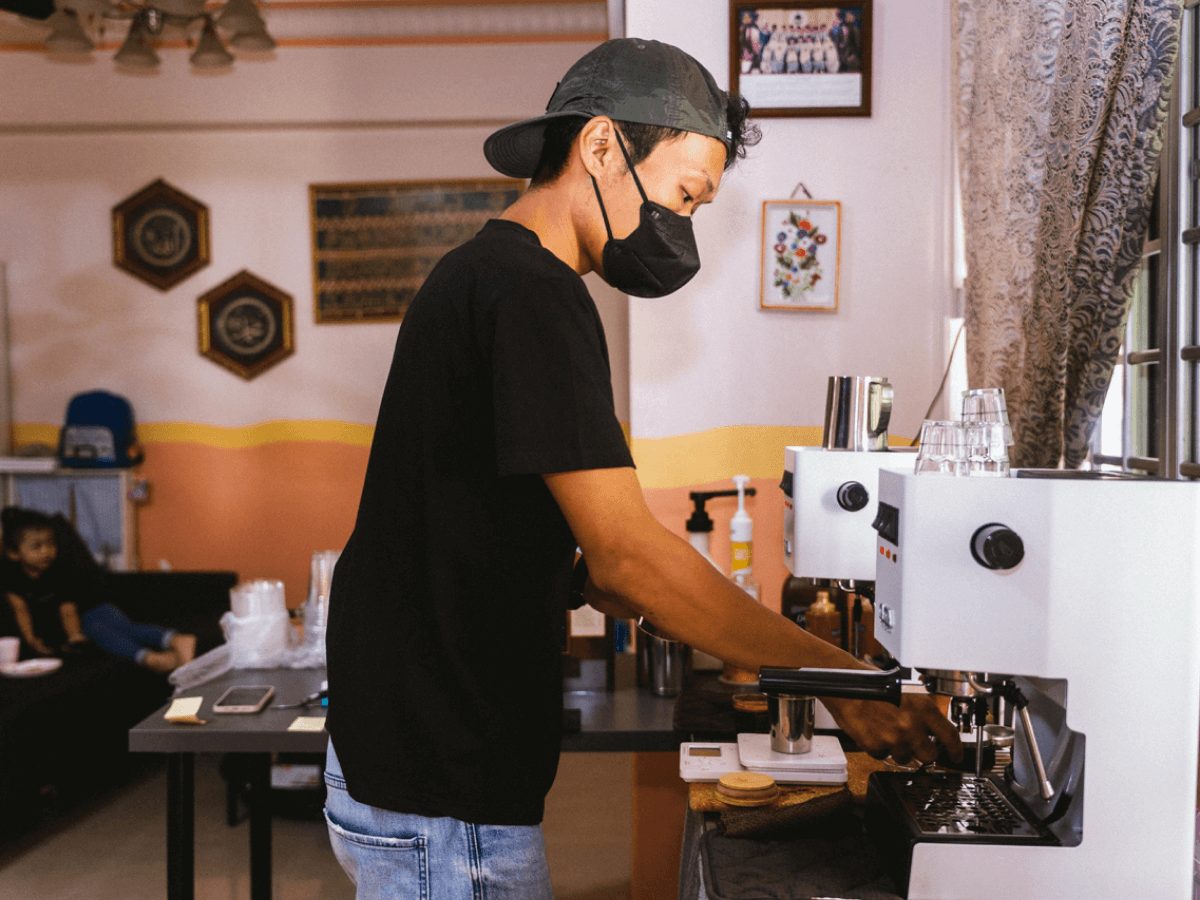 This, alongside more manpower, ingredients and equipment, will require more funds. So far, Hasif has already invested about S$2,000 in two 58mm single-grouphead espresso machines to get things moving. 
His immediate goal for now is to break even, which may take time. "We are just doing what we can, with what we have," he says.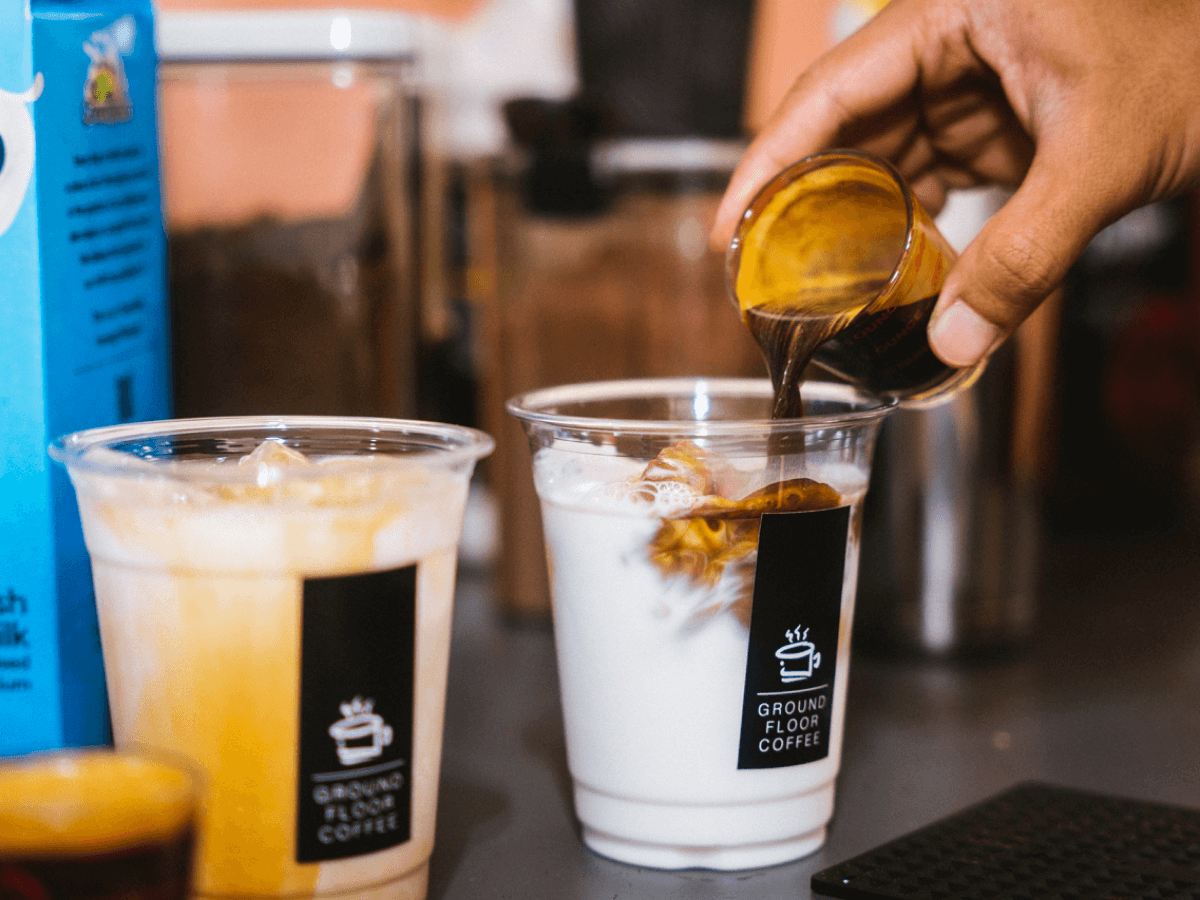 There are also grouses to contend with — folks who have reported Ground Floor Coffee for what they deem rule infringements.
Hasif maintains that everything's in order. Ground Floor Coffee is registered as a business with the Accounting and Corporate Regulatory Authority, and operates within the rules set by the Singapore Food Agency and Urban Redevelopment Authority. 
He acknowledges that Ground Floor Coffee operates in a grey area that appears to be unique to its concept. Other home-based businesses would hang their products on their gates, hand them to customers at their door, or use delivery services. 
"This whole idea of using the window as a pickup point, I think, is quite new. So when people saw us using the window, they misunderstood the concept. They started calling it a cafe."
But it's the same as any other home-based business, he says.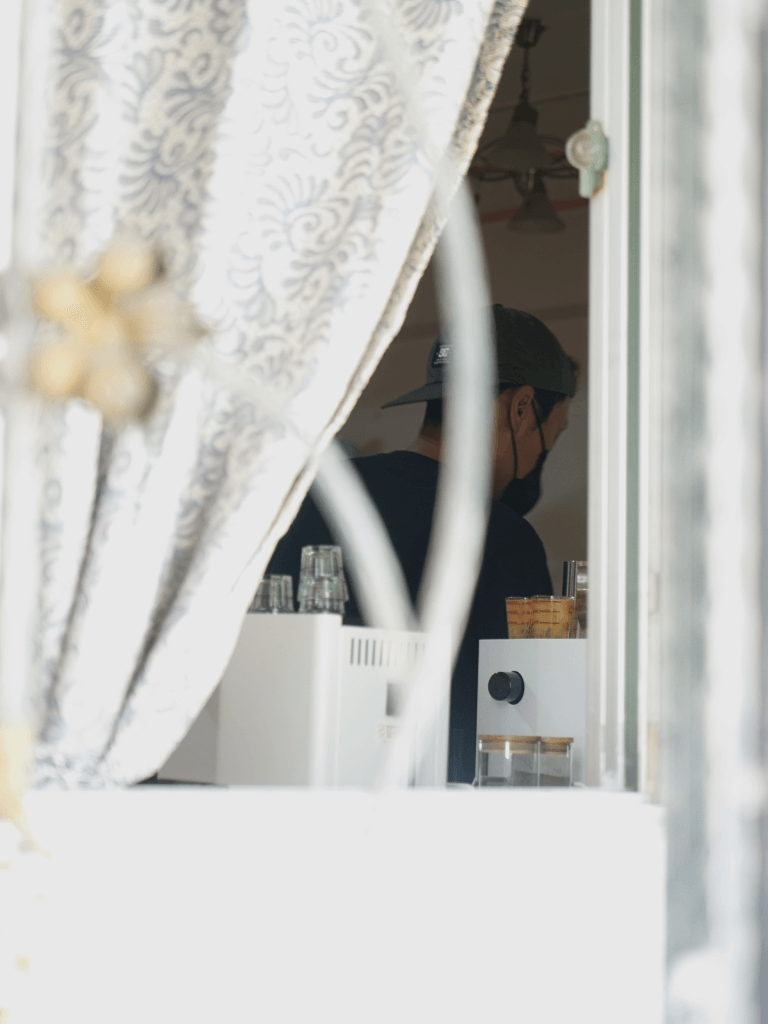 On account of the gripes, Hasif refrains from accepting orders on the spot — hence the insistence on online orders — to prevent any misunderstanding.
He's been fielding a lot of questions about the longevity of Ground Floor Coffee, but he doesn't have plans to start a cafe. The concept revolves around the takeaway window of an HDB home after all.
"The whole branding really ties in with how we're staying on the ground floor and we sell coffee. It cannot be Level 2 Coffee, right?" he quips.
Book a ride to Ground Floor Coffee. Alternatively, engage a courier for a coffee pickup via GrabExpress.
214 Pasir Ris Street 21, 01-268
Nearest MRT station: Pasir Ris
Brewing hours: Check its Instagram page
214 Pasir Ris Street 21, 01-268
Nearest MRT station: Pasir Ris
Brewing hours: Check its Instagram page
---