[CLOSED] Fifty Three: Sensorial dining with Michael Han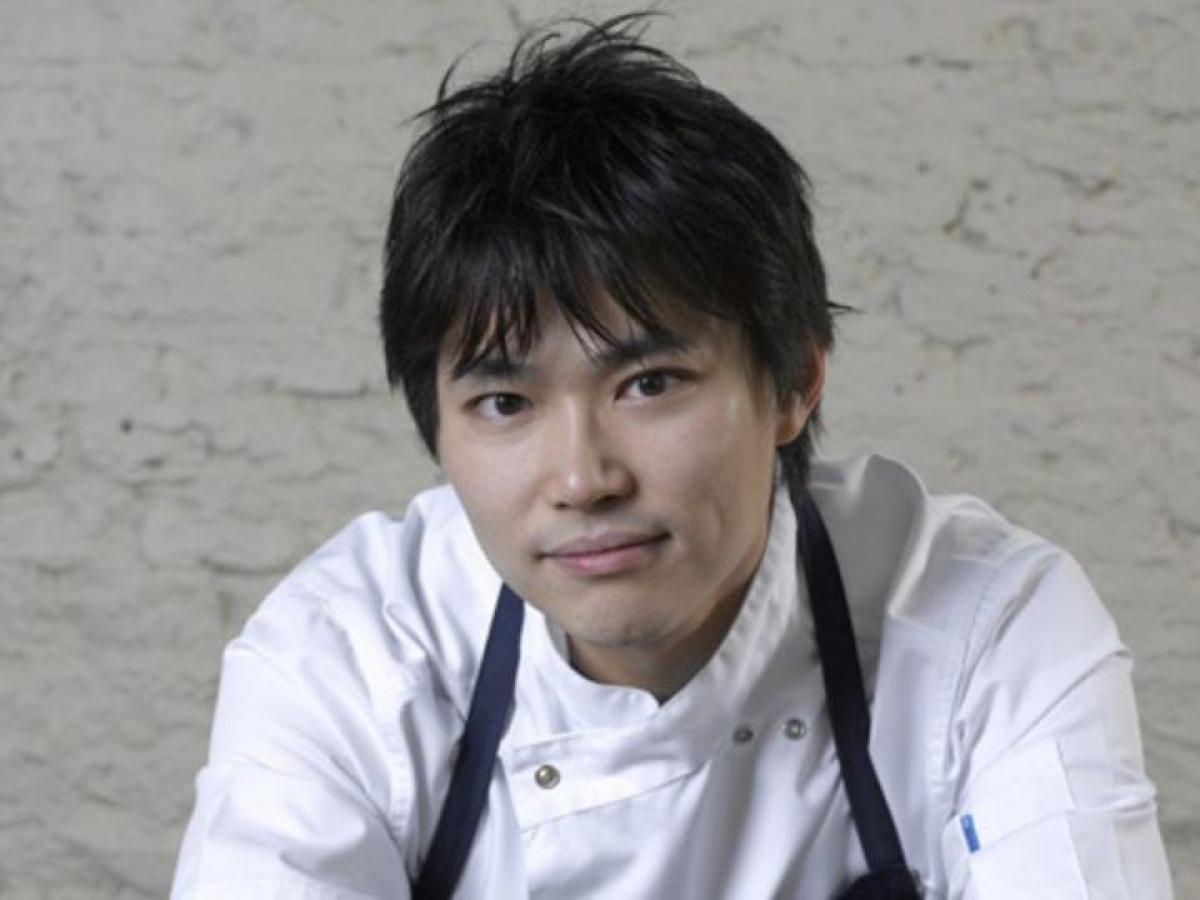 If your idea of a fine-dining place is about impeccably starched white tablecloths and a perfectly posh setting, you'll be completely floored when you step foot into the shophouse restaurant.
Decked out simply with Scandinavian oak wood furniture and charcoal sculptures, the stone-walled interior looks almost Spartan—certainly not what one would associate with a fine-dining ambience. "The more pared down the better," says chef Michael Han, who co-owns the restaurant with the Les Amis Group. For Michael, the decor and even the dress code (there's none!) are secondary. "I wanted to do away with the fuss and frills of fine-dining. I just want our guests to focus on the dishes and enjoy the experience without unnecessary distractions."
Indeed, all eyes are on the dishes the minute they arrive at your table, thanks to an exotic sprinkling of buds, shoots, leaves and stems. Michael's cerebral dining concept is about the food engaging the senses and inspiring thoughts on the source of ingredients and the cooking process.
Michael's slow-cooking style meant that beef could be cooking for 40 hours at 70?C, and onion stock simmering for 22 hours at 90?C. That's the extent that Michael and his team go to serve up the best textures and flavours.
You've worked at some top restaurants in the UK, Spain and Denmark. Which is your most memorable stint?
It would be Mugaritz in San Sebastian, Spain, simply because it felt like the United Nations working there. There were over 30 chefs from all over the world, so you can imagine how bustling and lively the kitchen was. You have chefs from American, UK, Peru–you name it.
What kick started your interest in cooking and to set up your own restaurant?
I was in my second year in law school in 2000 when I had a meal at The Fat Duck. The meal was sensational! Cauliflower risotto sprinkled with cocoa powder, snail porridge and the 'sound of the sea' dish featuring oyster-seaweed foam with clams and mussels, served with the acoustical sound of the sea, but it was the bacon and egg ice cream served with French toast that sealed it for me.
You are known to use some unique ingredients for your seasonal menus. What are they?
I've used wood sorrel, garlic chive flowers, society garlic flowers, nasturtiums and wild garlic leaves for a waygu cheek dish. A gurnard dish that my chefs made had borage stems and flowers, a flower that tastes unusually like an oyster called blue oyster flowers, wild sorrel and cornflowers. The flowers and herbs are either foraged from the wild or grown for us.
Why the fixation with them?
I love nature and I'm inspired by it. Some of them are used to liven up the plate with colours while others lend textures to the dish.
Which chef has inspired you the most?
All the chefs I've worked with, from Rene Redzepi of Noma in Copenhagen to Adoni Aduriz of Mugaritz, have inspired me and taught me a lot.
With the Marina Bay Sands celebrity chef restaurants opened, what impact does it have on FiftyThree?
We are a small outfit, so we don't really compete with them. We play our own game.
Why the emphasis on Austrian wines at FiftyThree?
They go well with the food we serve here. Austrian wines are lighter in style and pair well with our type of food, which is light and less greasy on the palate.
Besides cooking, what's your other passion?
Nothing really. I work up to 14 hours almost everyday. I'm at the restaurant by 8am and don't knock off till midnight. Whatever free time I have, I sleep or surf the Net.
What's your comfort food?
Hainanese scissors curry rice and Fei Fei wanton mee at Joo Chiat.
What kind of boss are you in the kitchen?
I hope I'm a fair boss. I trust all my staff to be responsible and behave like adults. I don't shout and scream I leave that to my sous chef, Leandros Stagogiannis, who's also my good friend. He's the bad guy (grins).
FifityThree offers a three-course set lunch ($53) or a five-course tasting menu ($85). Dinner is a single tasting seven-course menu that reflects the seasons ($210-$240).
FiftyThree
53 Armenian Street
Tel: 63345535
Opening hours: 12.00-2.00pm, 7.00pm-9.30pm; Closed on Sun & Mon
---
This archived article appeared in an earlier version of HungryGoWhere and may not be up-to-date. To alert us to outdated information, please contact us here.