BT21 and Line Friends pop-up cafe to open at Orchard Central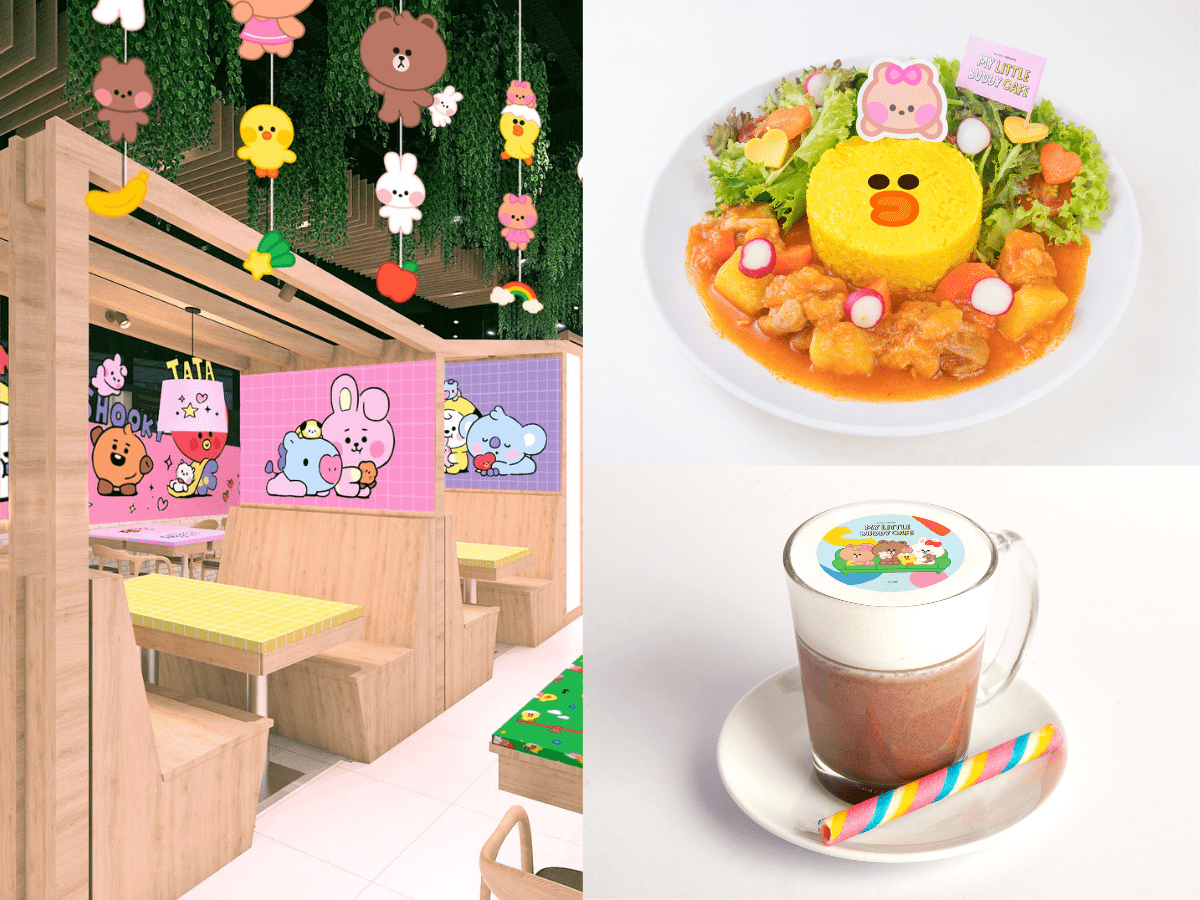 Popular characters BT21 and Line Friends are coming to Singapore from Oct 21, as part of a pop-up cafe located at Orchard Central. 
Named My Little Buddy Cafe, it will be the first-ever Line Friends-themed pop-up store in Southeast Asia. 
The concept will be run by Kumoya, an F&B brand in Singapore known for operating themed pop-up dining experiences with characters such as My Little Pony and Sesame Street.
Kumoya will be transformed into two "worlds" as part of the pop-up. In the BT21 world, fans of the ultra-popular Korean BTS group will be greeted by an elaborate display of BT21 characters including Koya, Rj, Shooky, Mang, Chimmy, Tata, Cooky and Van. 
Right across is the Line Friends world, where its famous adorable team of characters Brown, Cony and Sally are sure to make guests squeal!
Apart from the cutesy and Instagrammable decor, patrons of My Little Buddy Cafe can expect a wide list of menu items. 
According to the media release, there will be a total of six snacks, five mains, three desserts and 10 drinks available. The items are priced between S$11.90 and S$28.90. There is also a minimum order of one food item per person.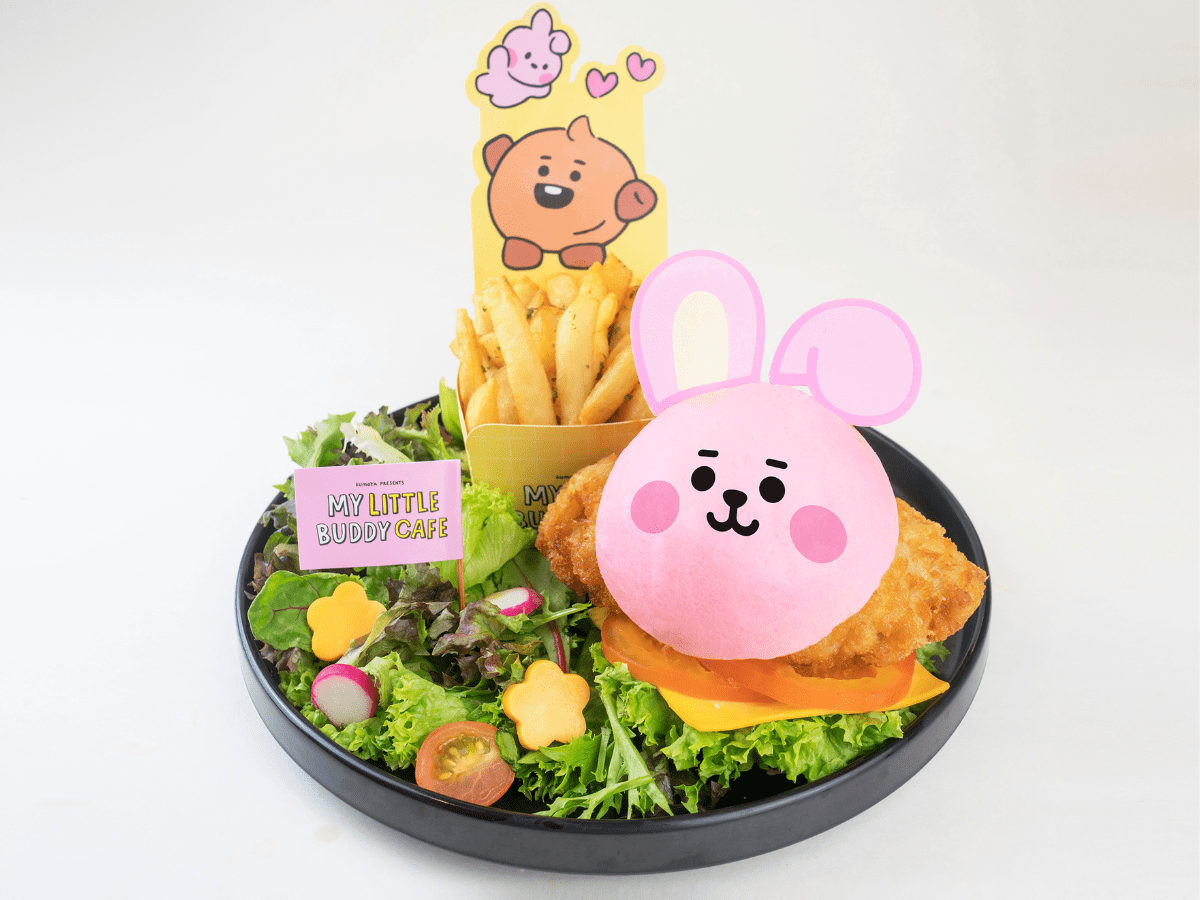 For mains, try the Cooky and Shooky fried chicken burger (S$25.90). It comprises kawaii pink Cooky mantou with juicy fried chicken, hand-brushed using housemade sweet and spicy sauce. The burger is sandwiched with cheddar cheese, fresh tomatoes and crunchy lettuce for a wholesome bite. It is served with a fresh side salad and golden fries in a cute Shooky box.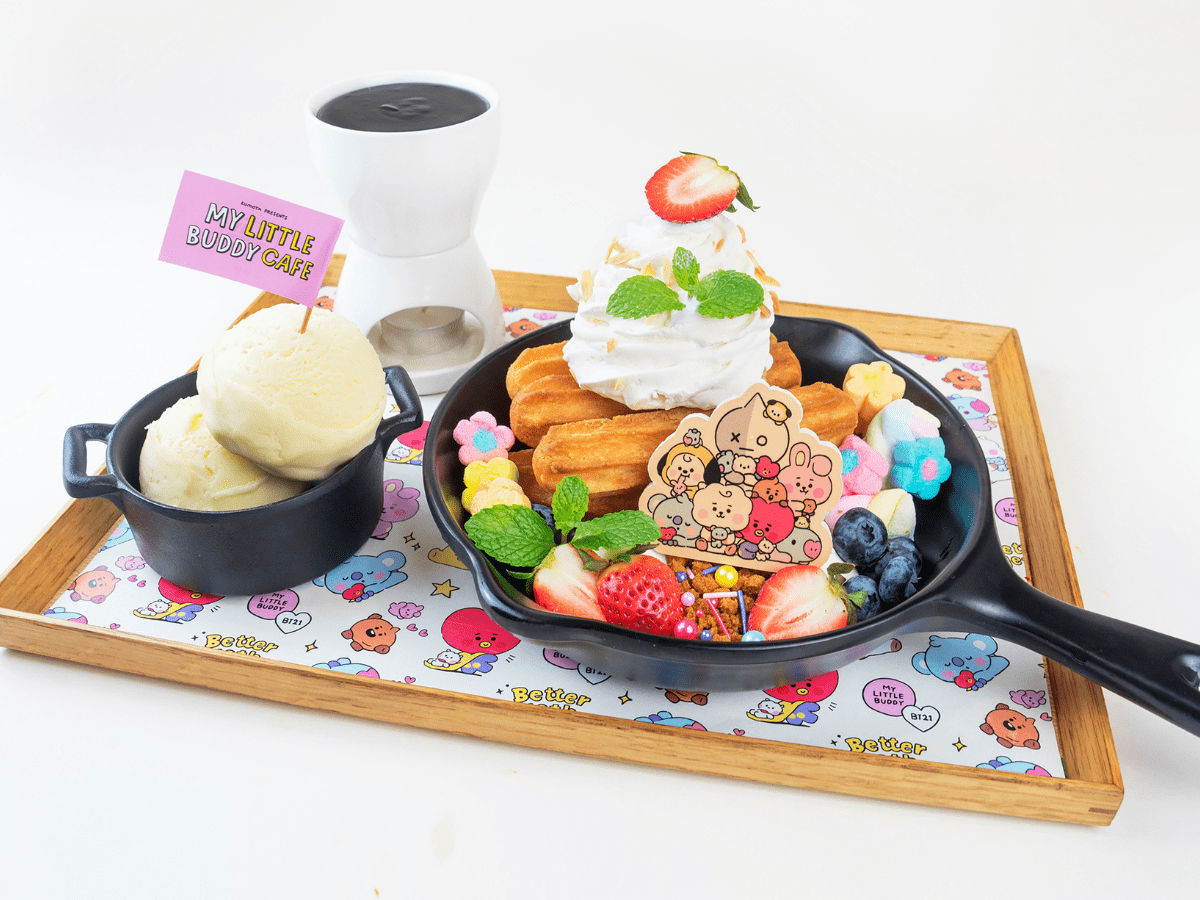 The BT21 My Little Buddy chocolate fondue churros (S$25.90) is a must-try for dessert. 
It comes with a few pieces of churros, decorated with marshmallows and fresh fruits along the sides. Guests can dip the food in the warm fondue chocolate provided. 
Two scoops of ice cream and an exclusive BT21 housemade butter cookie comes with this meal, too.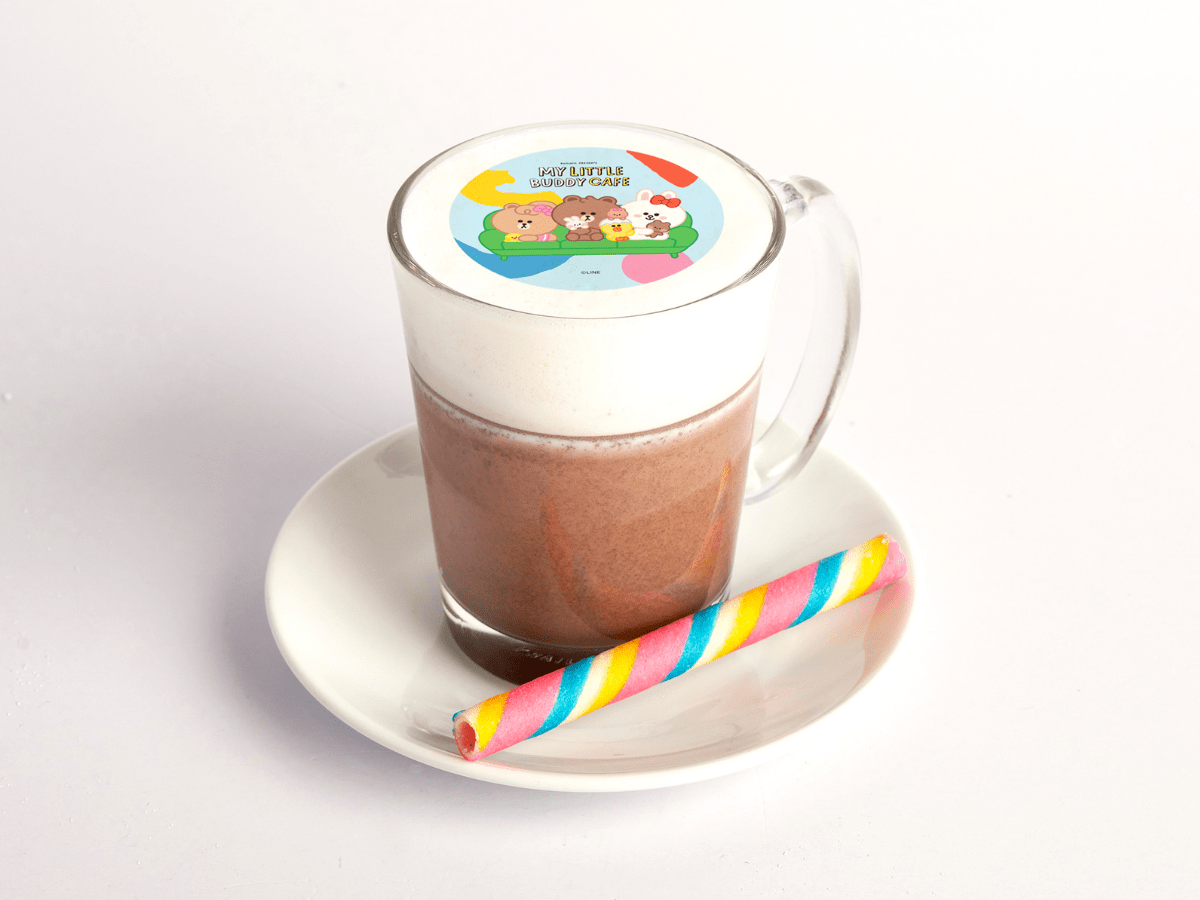 Sit back, relax and take a sip of the Line Friends My Little Buddy hot chocolate (S$11.90) as you immerse yourself into the pop-up cafe experience. 
The beverage features Kumoya's signature hot chocolate — a rich and robust chocolate drink everyone has come to love. It is served with a rainbow biscuit stick, a perfect treat for you to nibble on in between your selfies.
The menu items of the pop-up cafe are designed by Shirley Wong of Little Miss Bento. 
Wong is an award-winning food artist with more than five years of experience in making bento, food styling, blogging, and conducting workshops. She is also a certified instructor with the Japan Sushi Instructor Association (Tokyo) and the Japanese Salonaise Association in Tokyo.
In its media release, Kumoya said that while its menu is not halal-certified, it uses ingredients sourced from major halal distributors and suppliers. Pork, lard and alcohol are also not used for any of its menu items.
Book a ride to My Little Buddy Cafe.
My Little Buddy Cafe (by Fumoya)
Orchard Central, 04-08, 181 Orchard Road
Nearest MRT station: Somerset
Open: Monday to Sunday (11am to 9.30pm)
Orchard Central, 04-08, 181 Orchard Road
Nearest MRT station: Somerset
Open: Monday to Sunday (11am to 9.30pm)